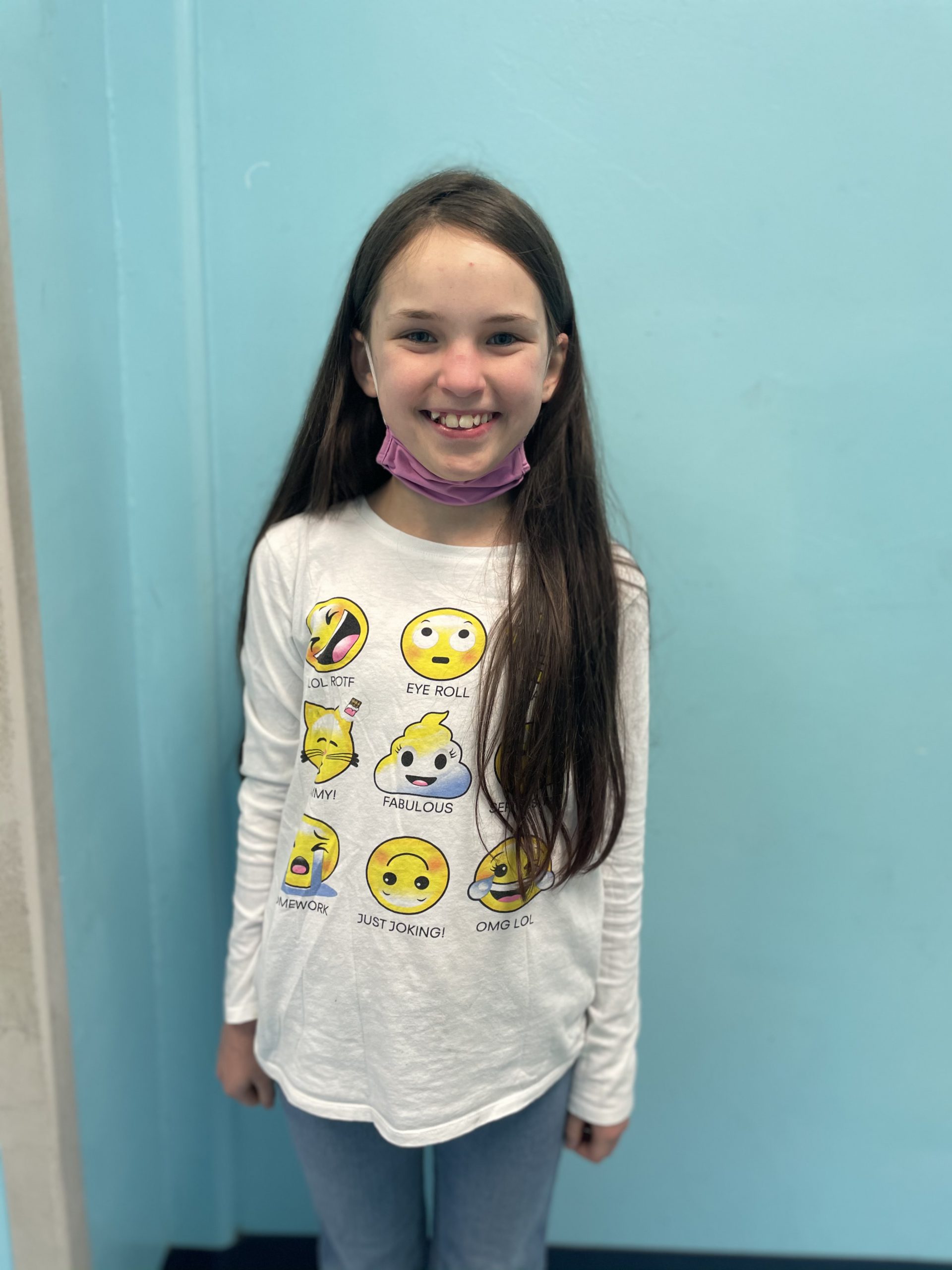 Sixth grader, Laci Westbrook, is ALL SMILES as she walks back to her classroom.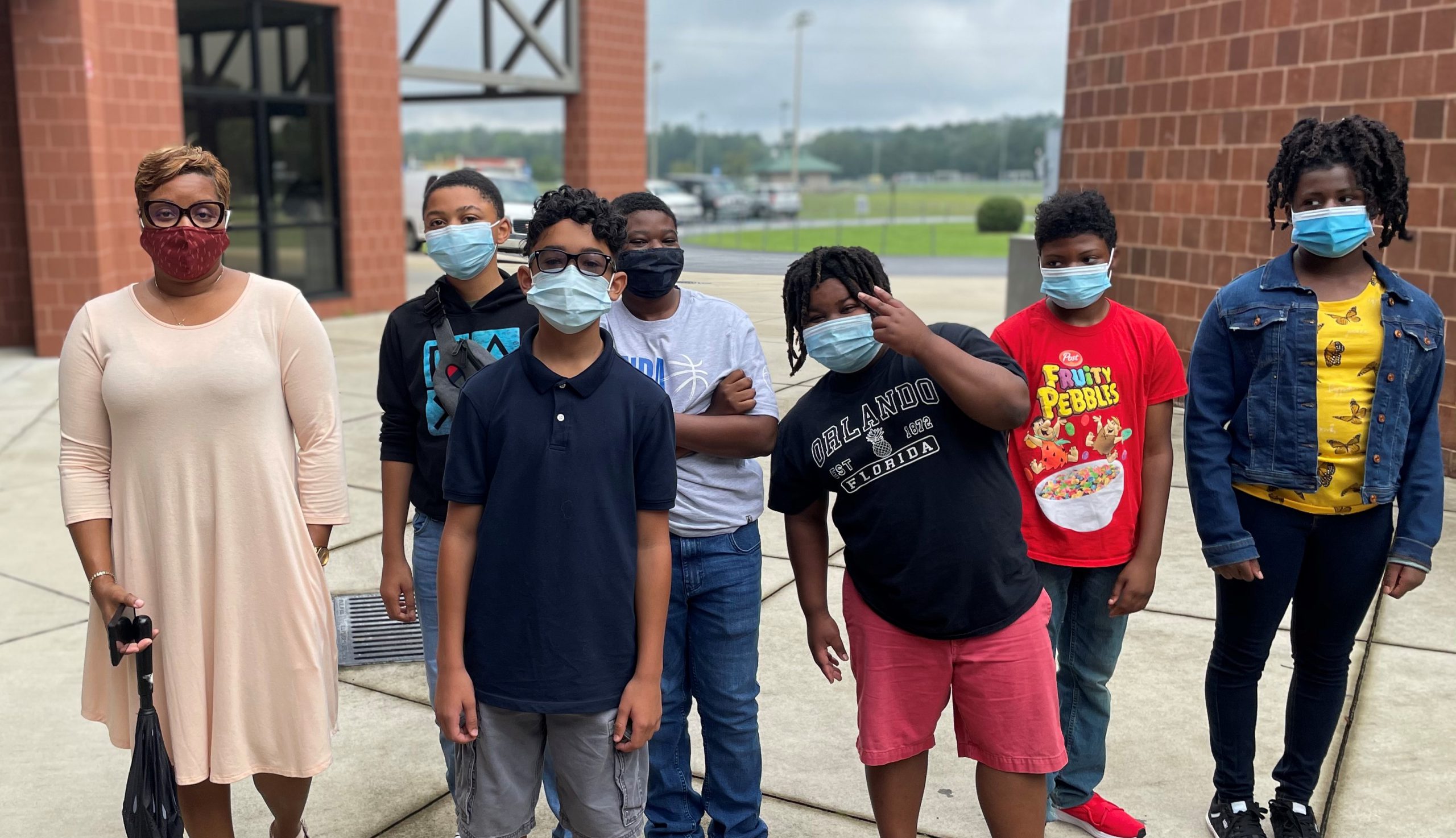 "Who said fire drills can't be fun?" said Mrs. Buckner-Brown and her sixth grade students.
These sixth grade Patriots anxiously await the beginning of their Connections class during the first week of the 2021-2022 school year.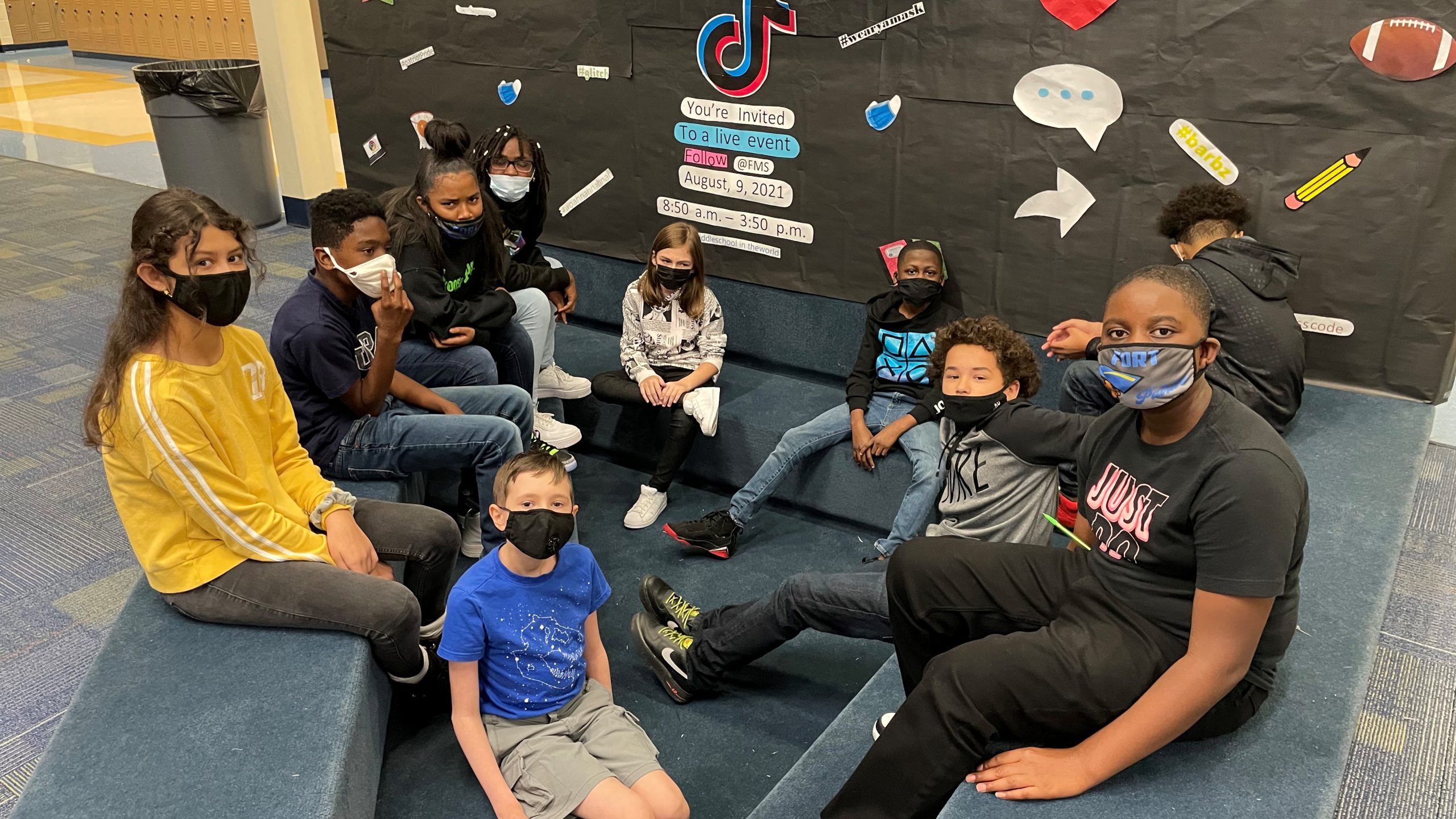 Ms. Washington's sixth grade marketing class thoroughly enjoyed sitting in "The Pit"–August 13, 2021. 
Mrs. Brooks and her sixth graders show Patriot Pride by wearing ORANGE on Unity Day, October 20, 2021.
African American's fight for justice and equal rights is the focal point of this sixth grader's Social Studies report.
The unfortunate shooting and death of 18-year old Michael Brown is featured in this sixth grade Social Studies project.
Olympic track and field athlete, Wilma Rudolph, is highlighted in this colorful, sixth grade Social Studies project.
Mrs. White and Ms. Davis' sixth grade science students discuss what they enjoy about being back at school for their daily warm-up.
Sixth Grade Orientation
Thursday, July 29, 2021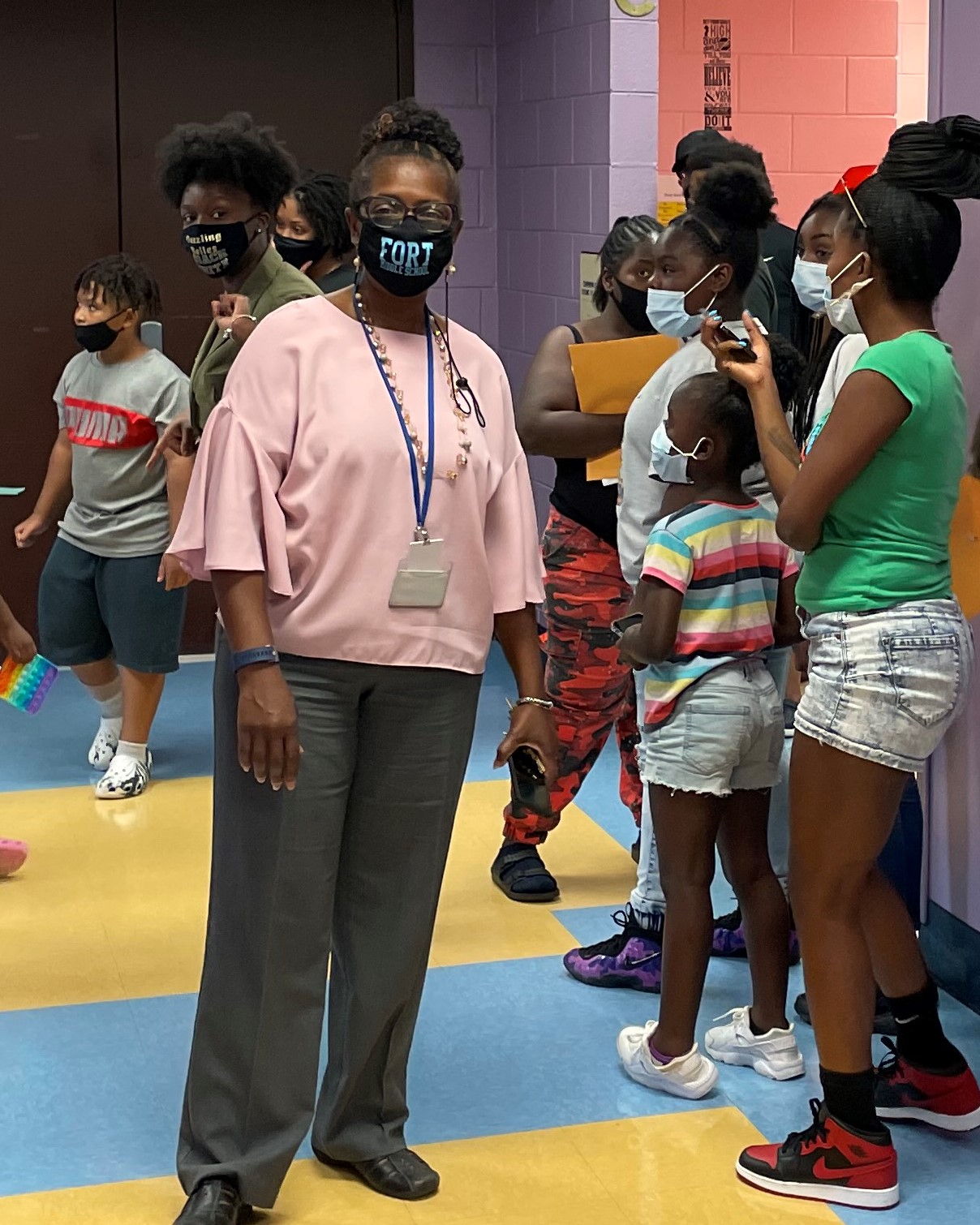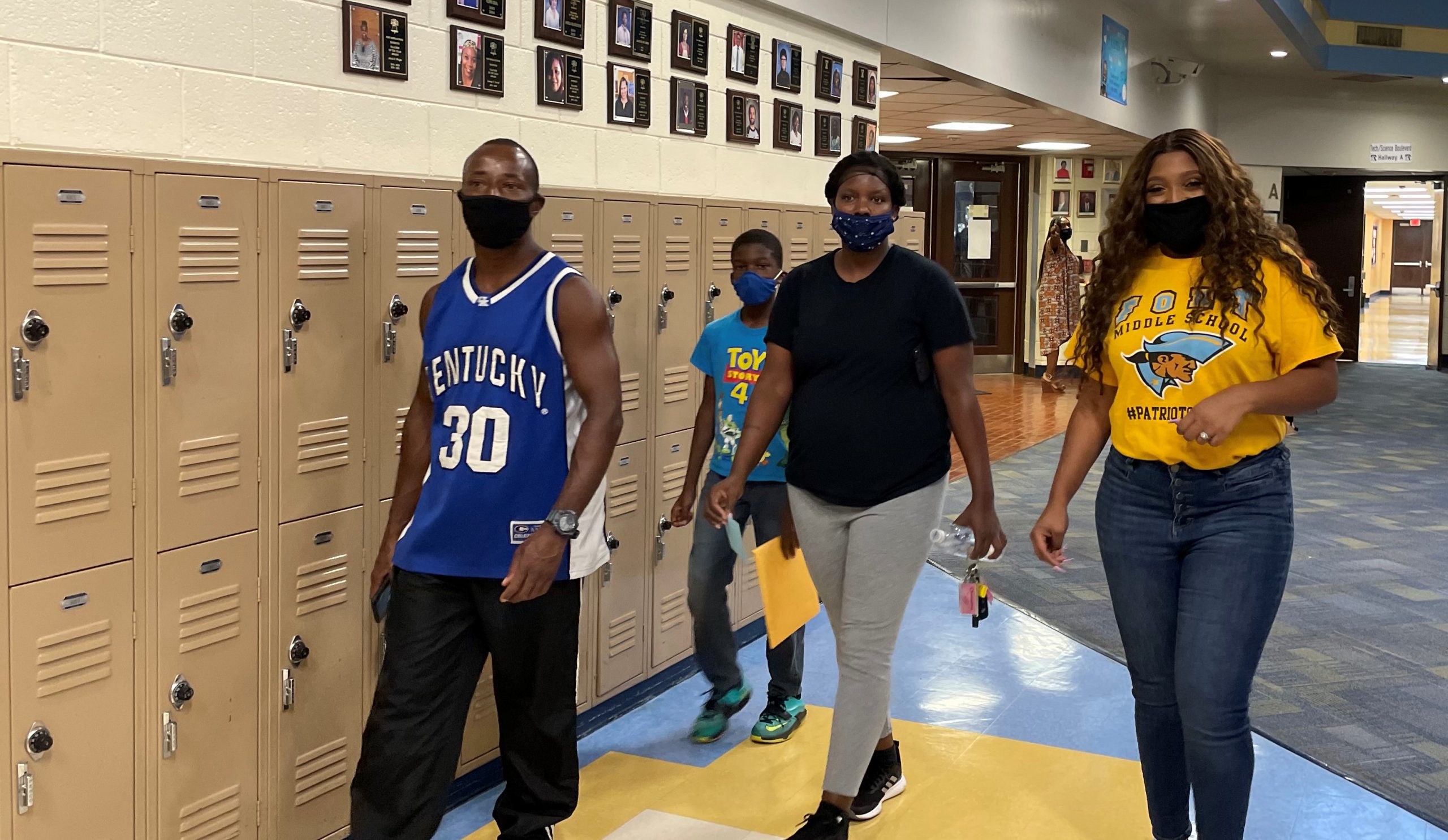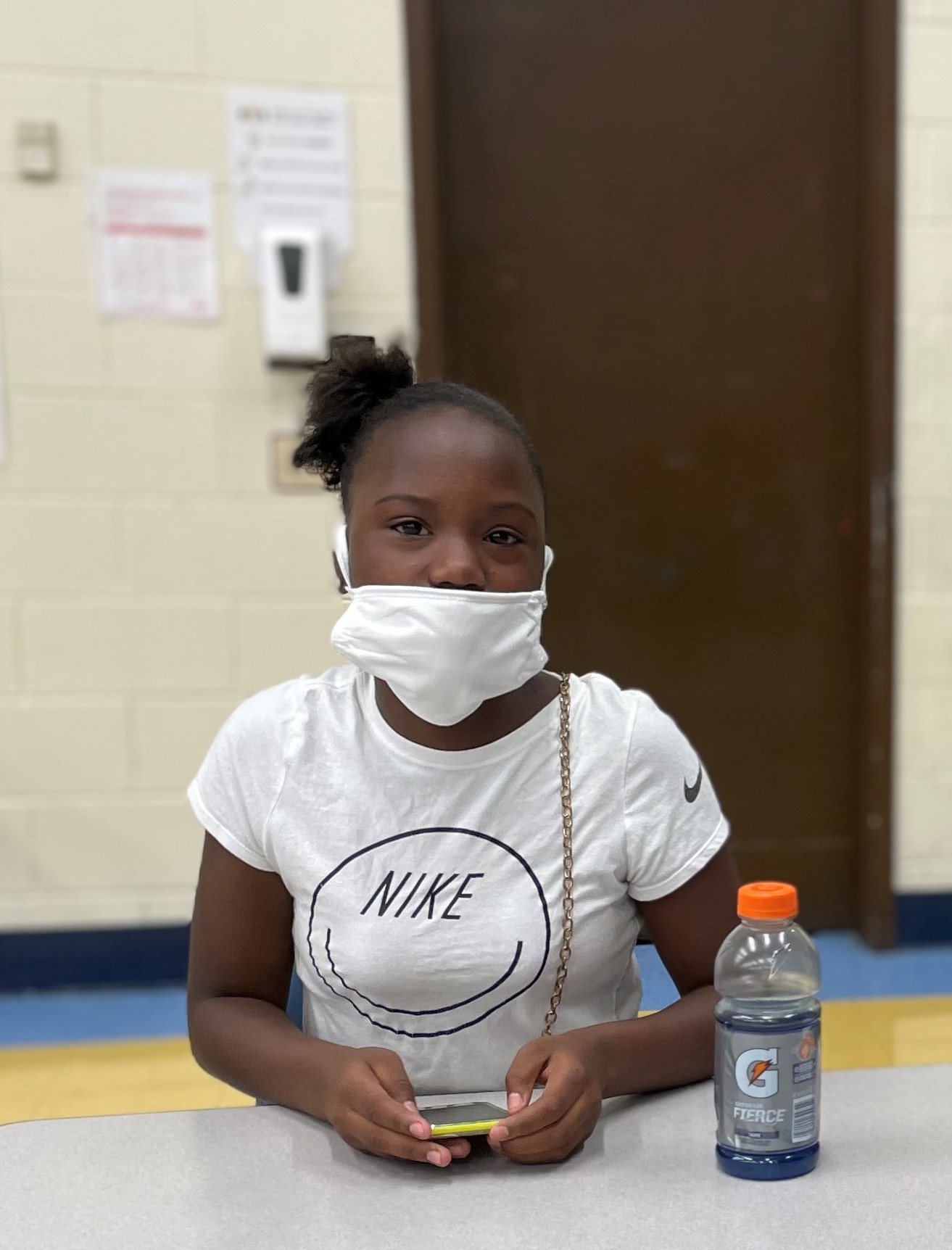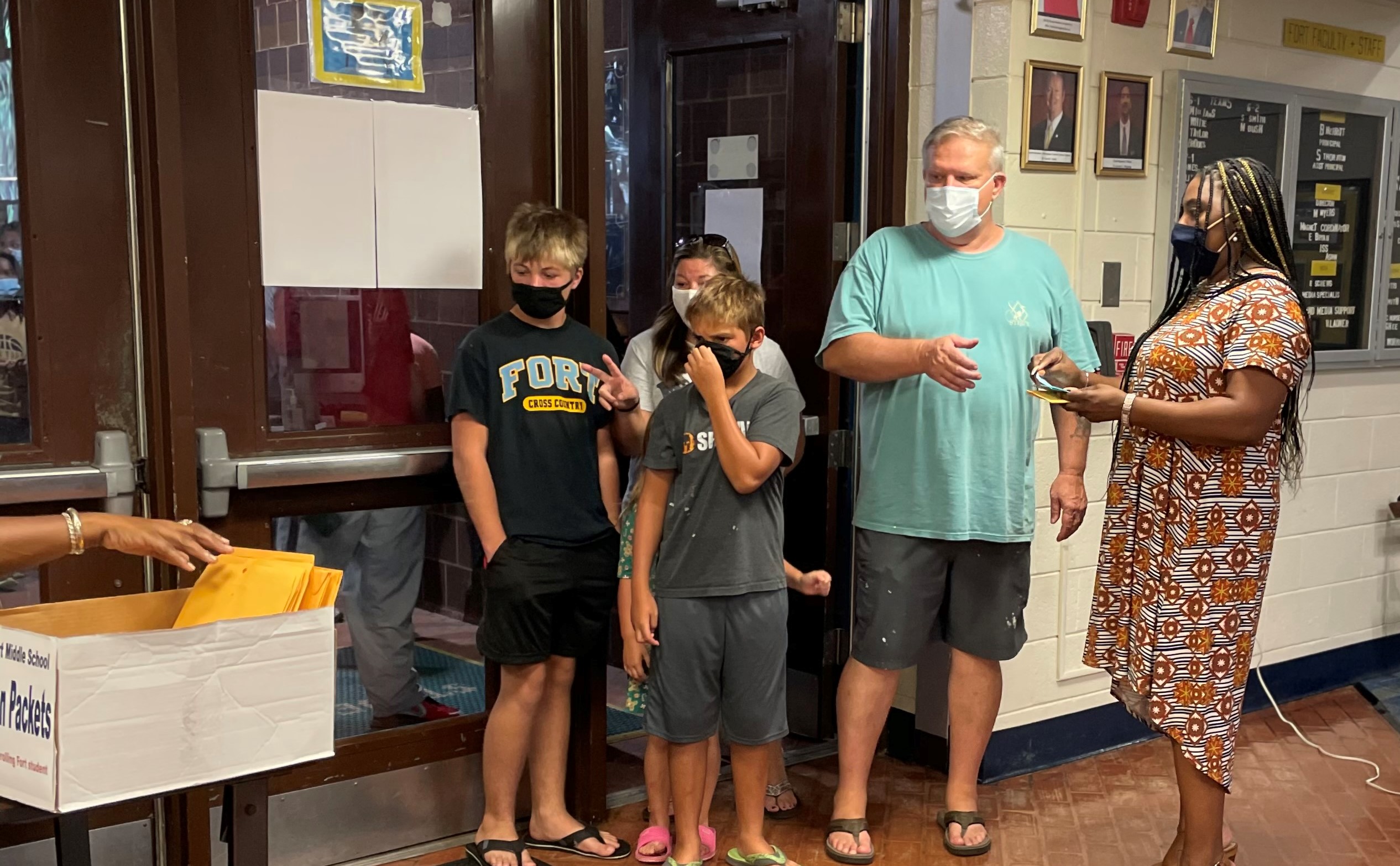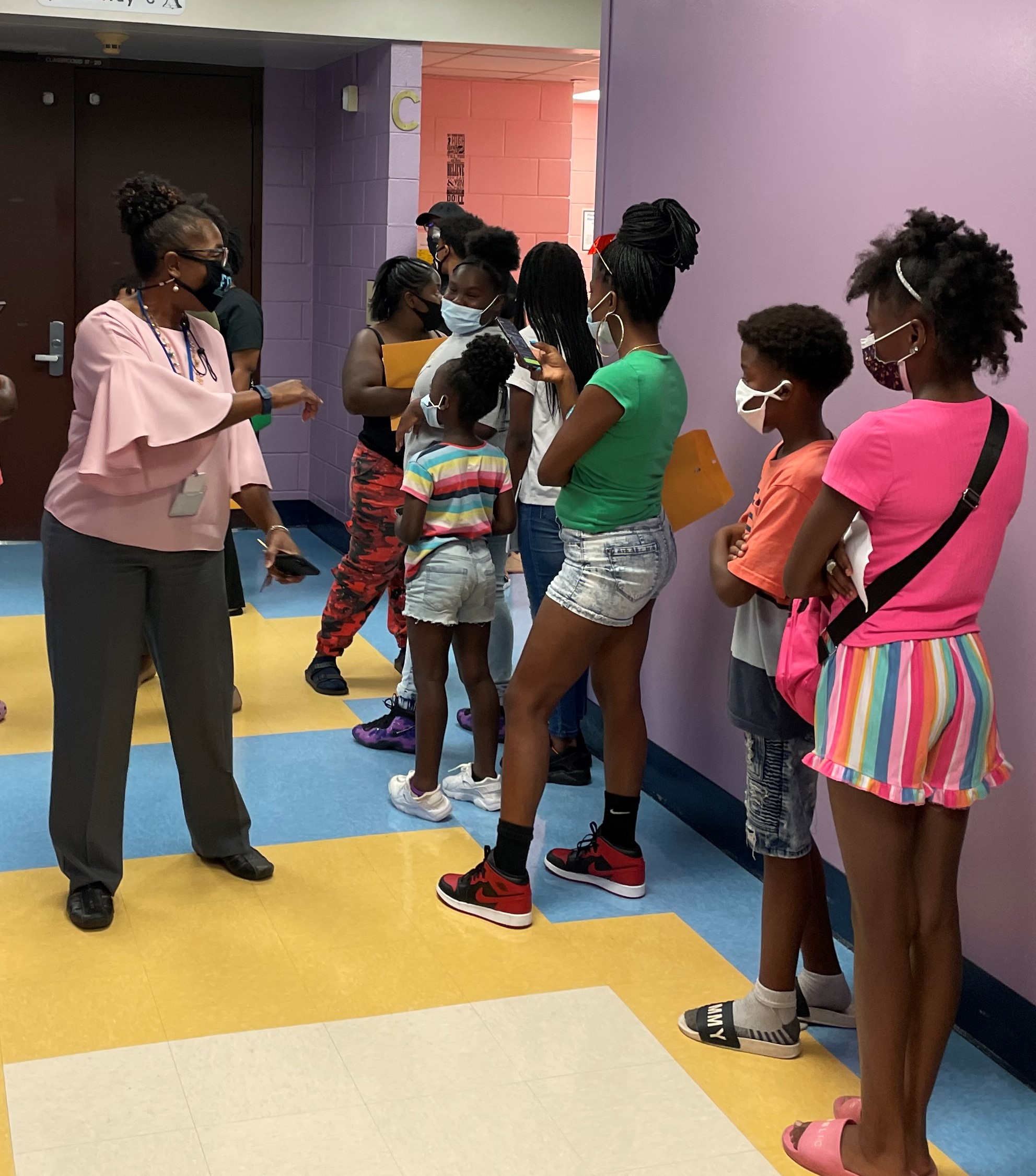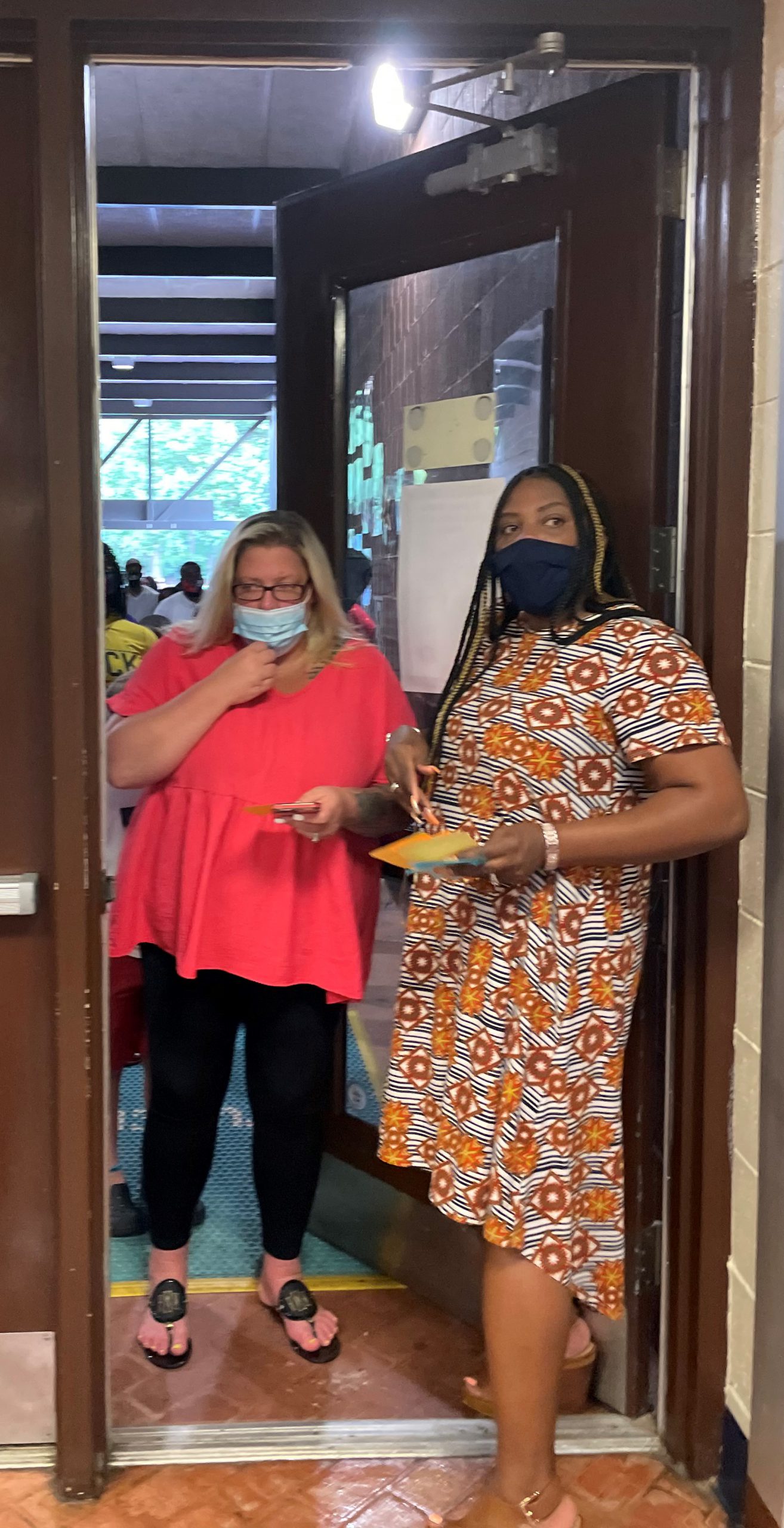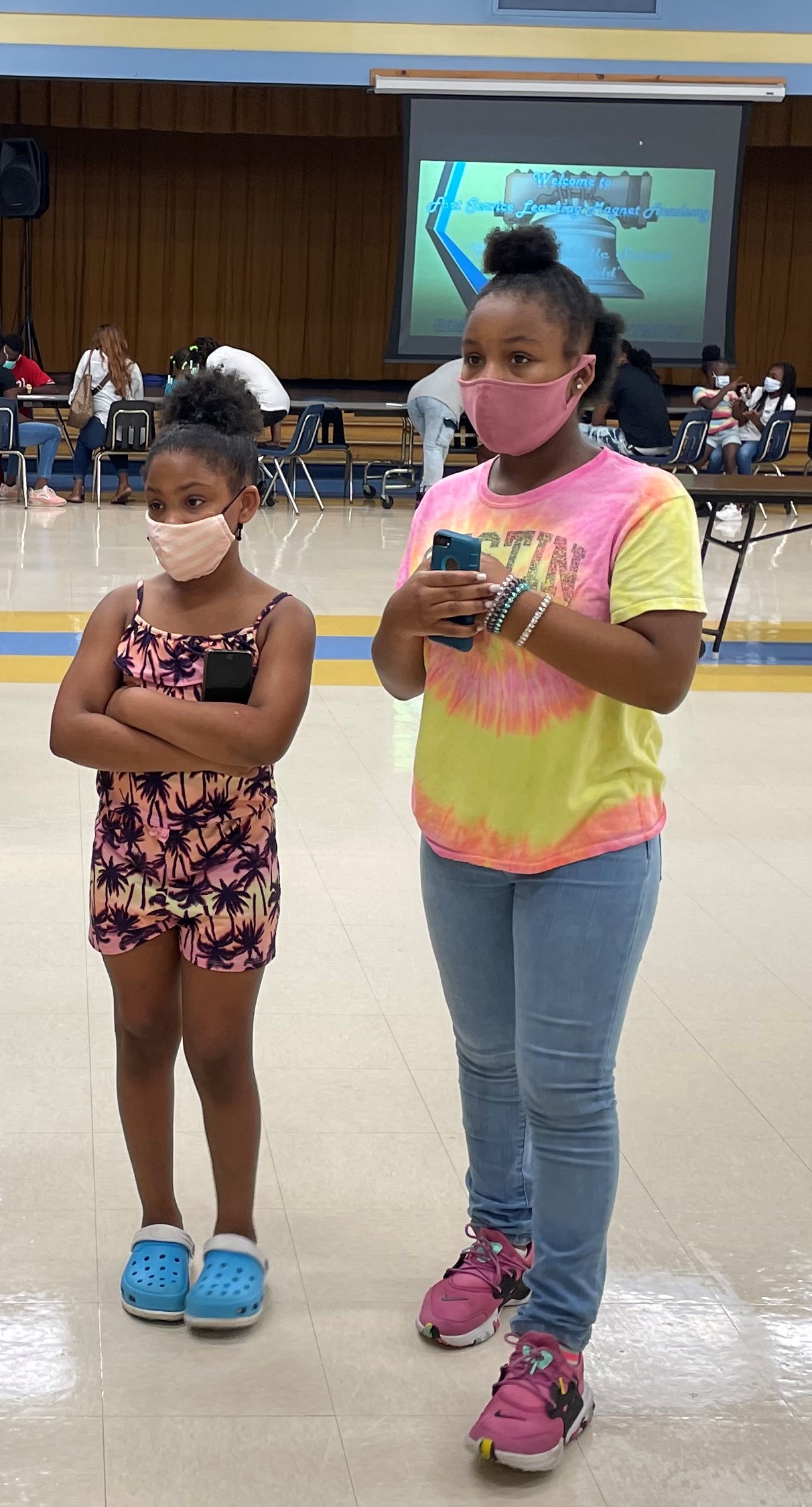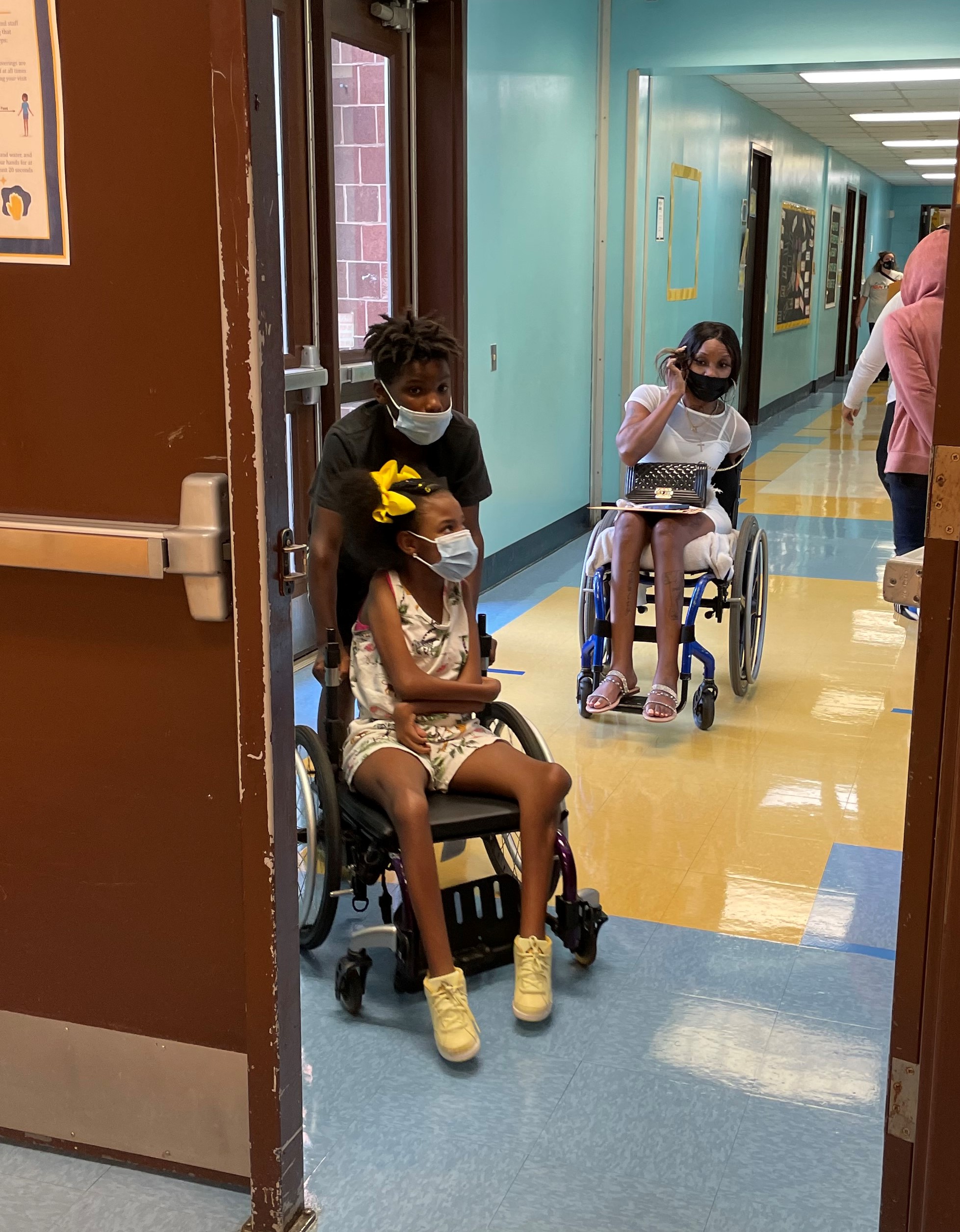 MATHEMATICS:
Sierra Brooks
Carolyn Barber
ELA:
Angel Williams
New Teacher (TBA)
SOCIAL STUDIES:
Morgan Bush
New Teacher (TBA)
SCIENCE:
Nia White
Latoya Mobley
LEARNING SPECIALISTS:
Rebekah Kreyling
Julia Abner
CONNECTIONS:
Crystal Simonton, Drama
Gavin Anderson, Band
New Art teacher (TBA)
New Chorus teacher (TBA)
Ariel Mobley, Technology
Angel Washington, Marketing