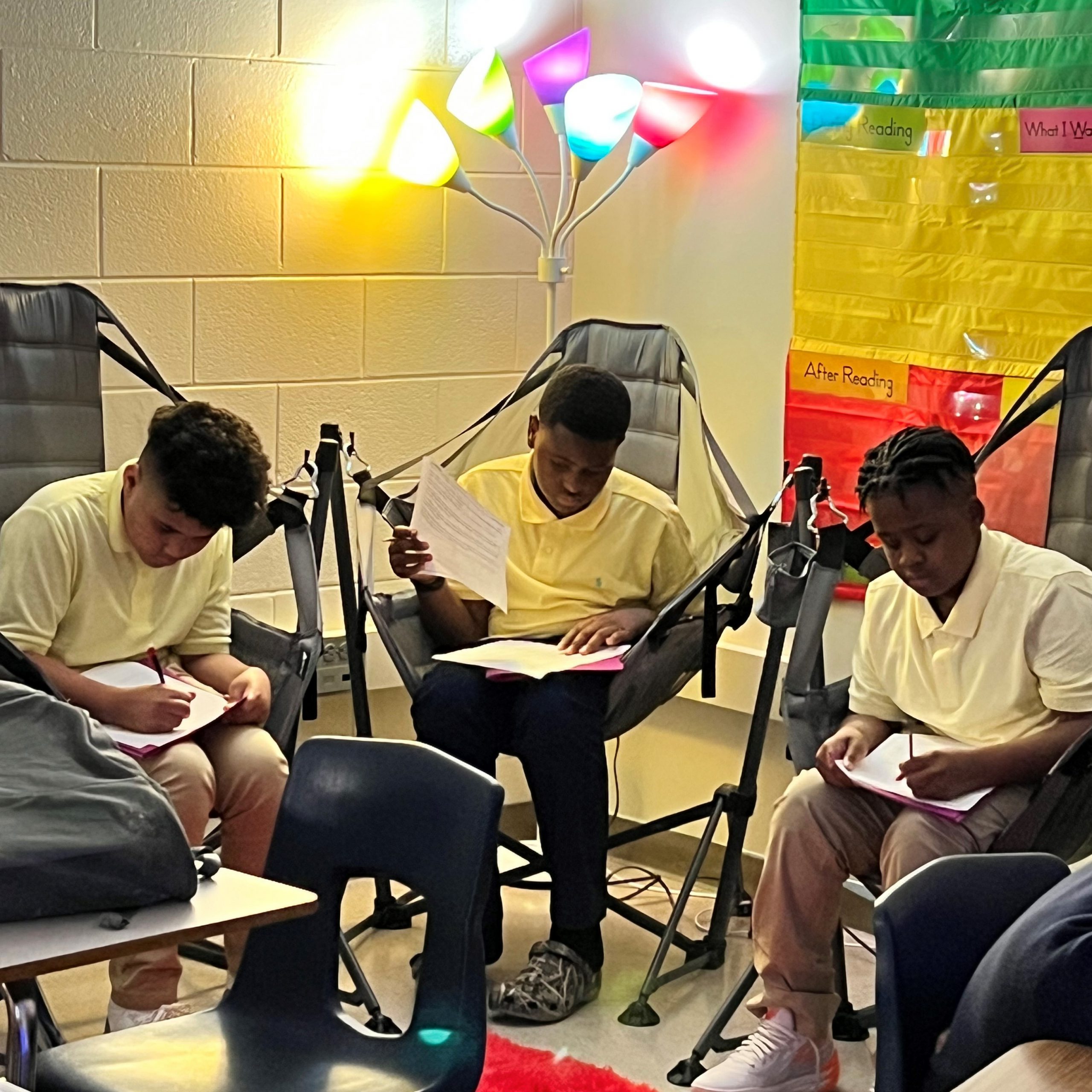 These seventh grade boys are working hard even though it is the very first day of school!  Way to exhibit PATRIOT PRIDE!
Brandyn, Faith and Jourdin proudly show off their new school uniforms during the first week of school, 2023-2024.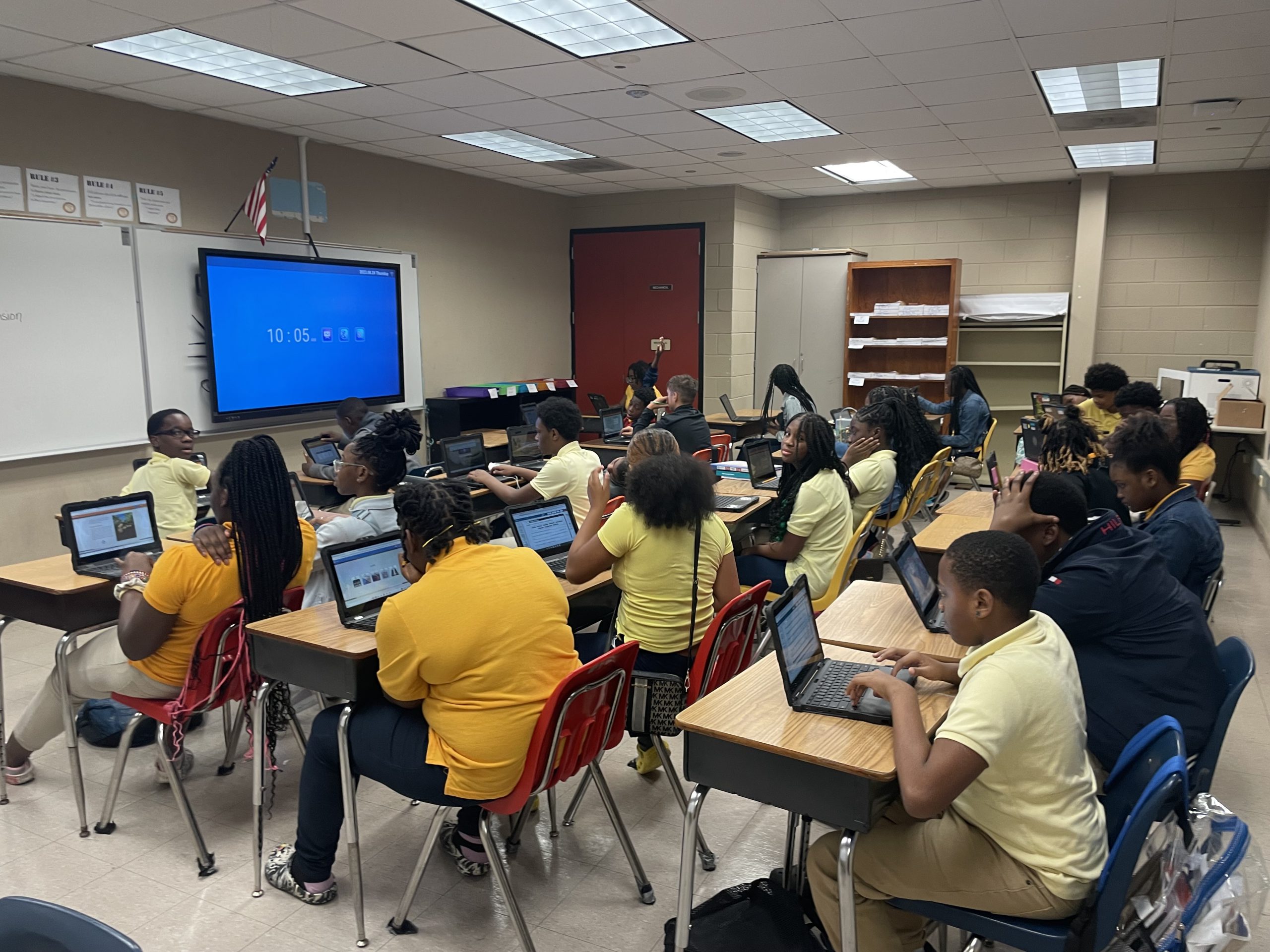 Mrs. Jones' math students are very engaged in their online lesson today!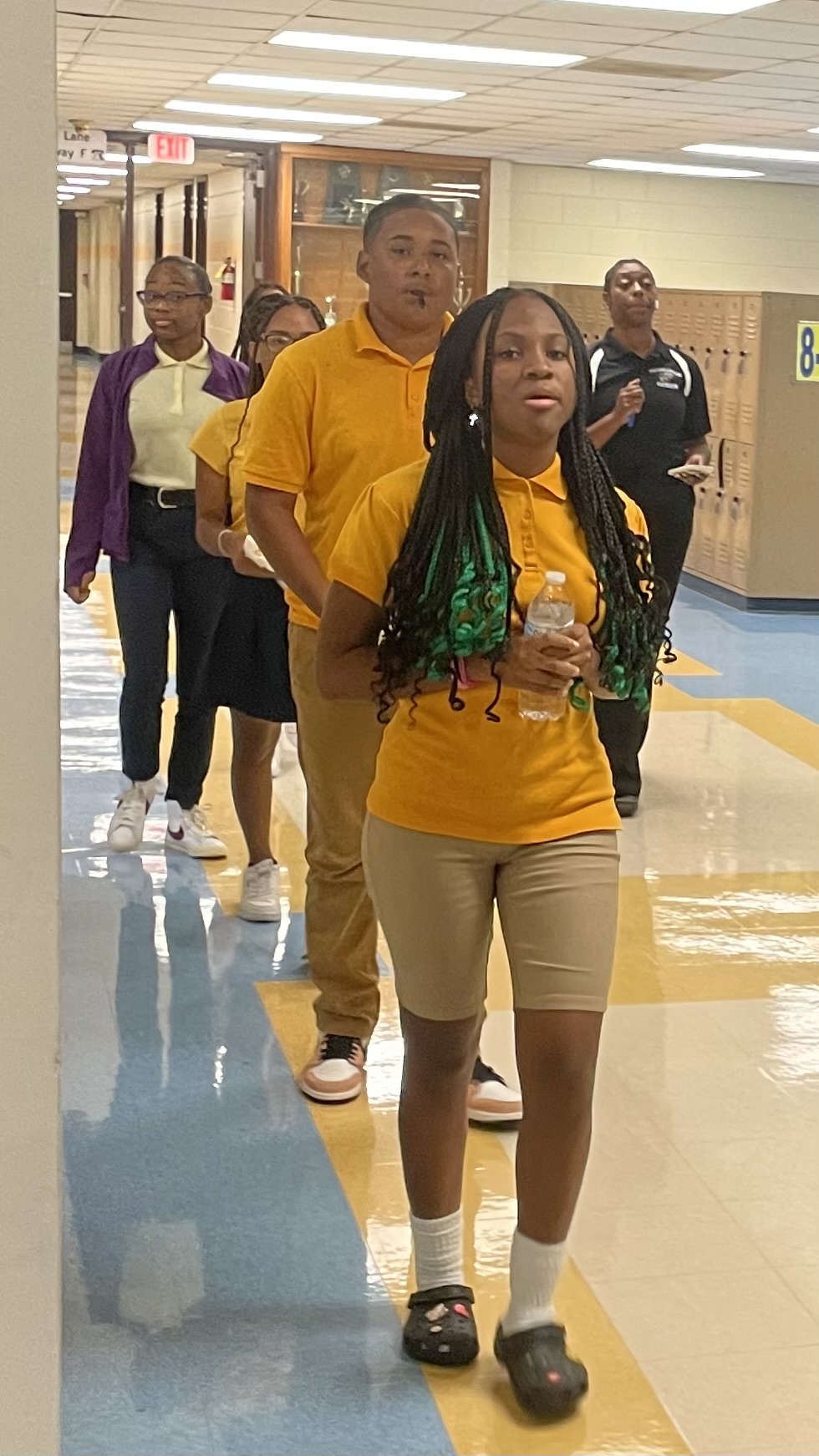 Miss Washington's 4th period students are meeting the schoolwide expectations for hallway transitions.
These seventh graders are actively engaged in learning during comprehension stations in Mrs. Atcheson's class on the first day of school. 
These seventh graders are looking forward to returning to the cafeteria for lunch soon!
On August 23, 2023, Adam Shamburger showed his classmates how it's done during the Fitness Gram push-up assessment in PE class!
Working in the IXL online platform is how these seventh graders warm-up their brains in PE class.