Lawrencia Duah and Vannah Jones showed how much they love Harry Potter at the Halloween Crawl on October 31, 2022.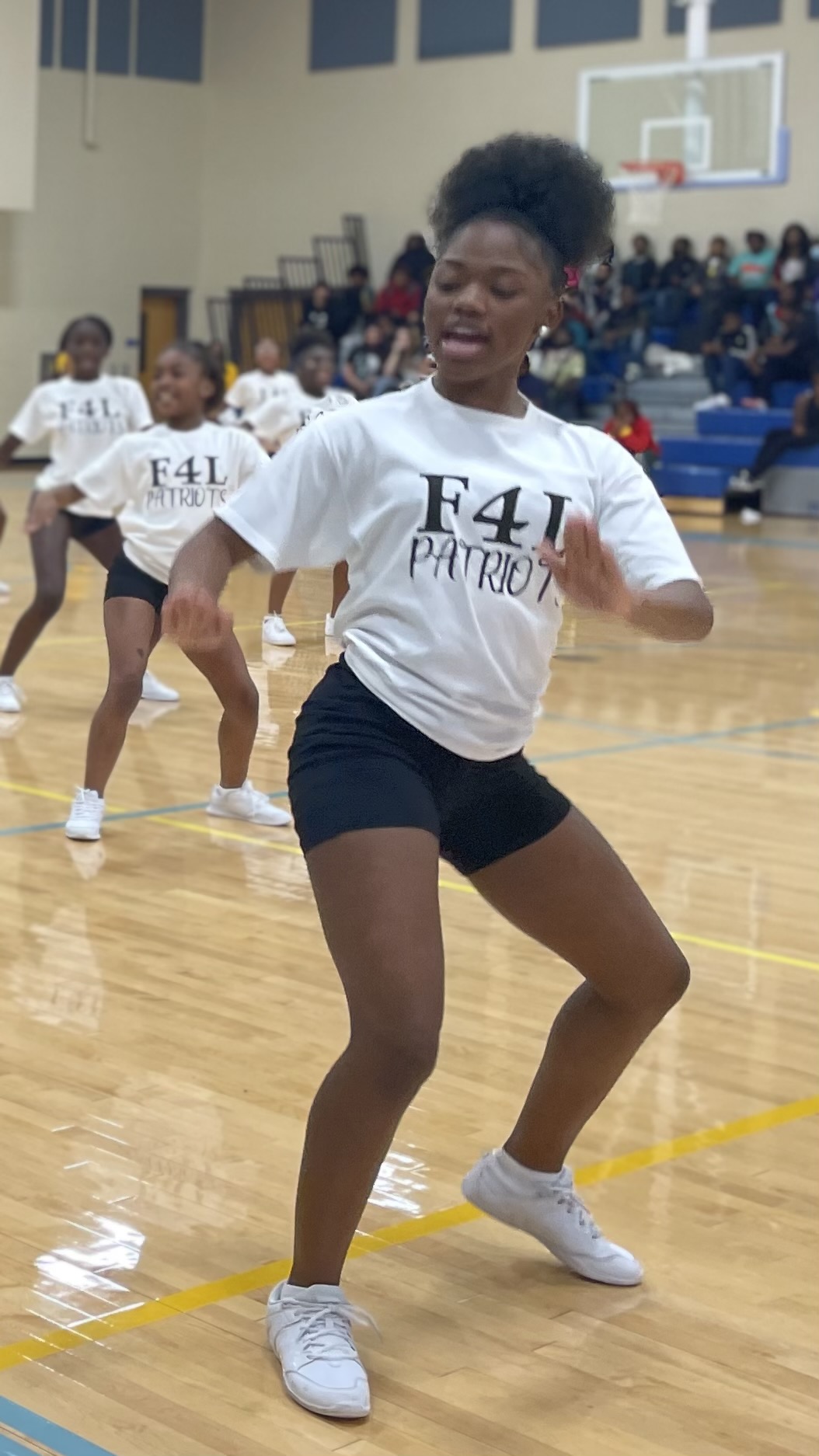 Trinitee shines as a student and a cheerleader!
These eighth graders were part of the winning relay team at FSLMA's first pep rally.
Eighth grade patriots anxiously await their snacks at the PBIS event in September 2022.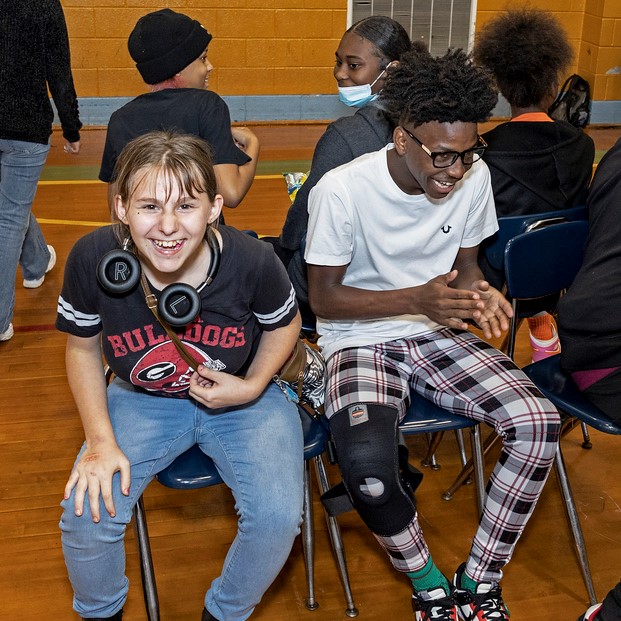 Musical chairs was an activity at the Fall Festival and the students clearly enjoyed it!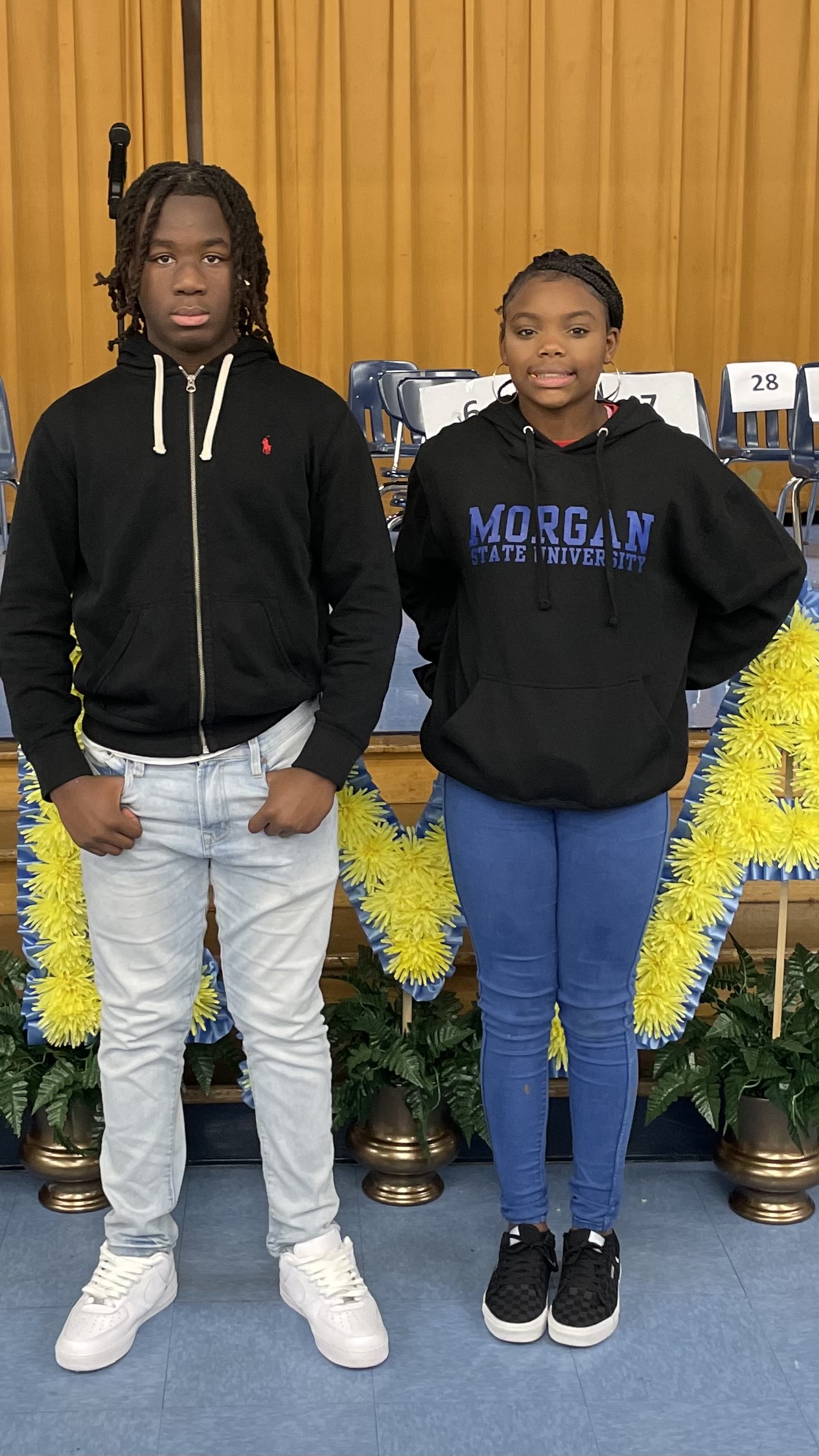 Spelling Bee winner, Vonessa Aaron, and runner-up, Jordan McGee exhibited an amazing ability to spell difficult words at the Annual Spelling Bee on November 15, 2022.
Eighth grade boys just want to have fun!
Teacher of the Year winner, Mrs. Johnson, and Teacher of the Year nominee, Mrs. Buckner-Brown, speak to the eighth grade parents at Open House in September 2022.
Kamorian Richardson is very happy to be an eighth grader!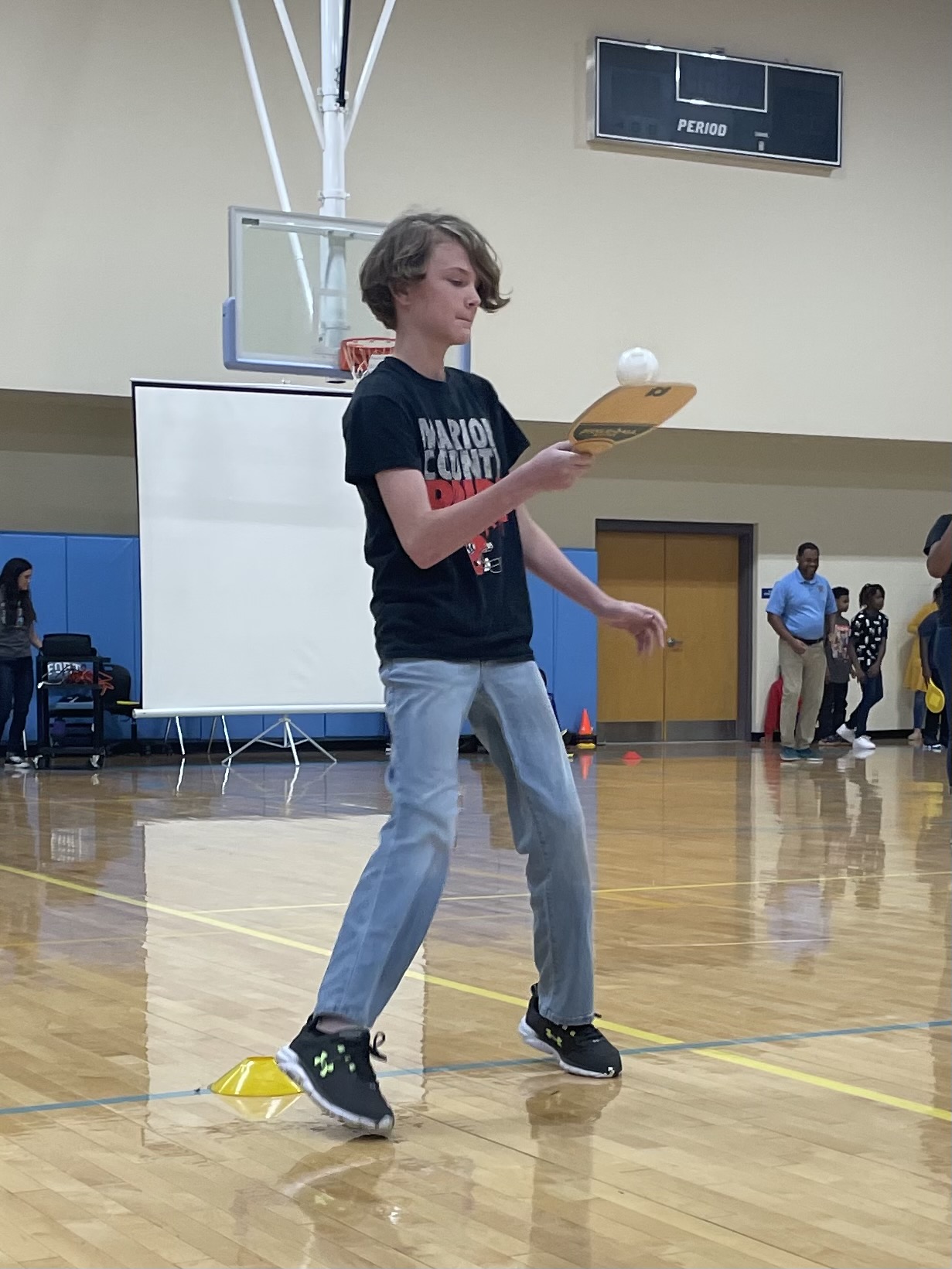 Ian Love makes balancing a ball on a paddle while running look easy 🙂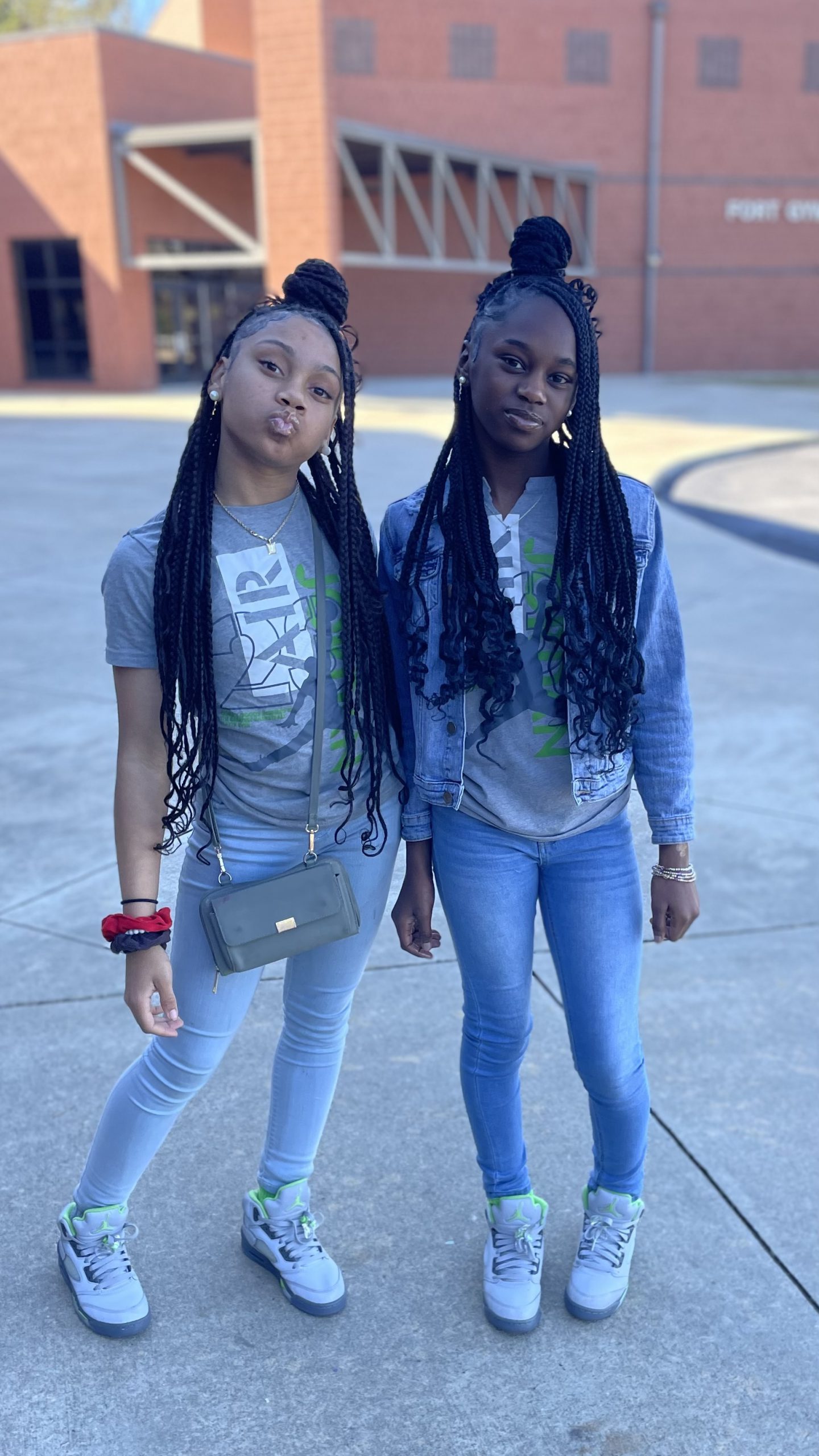 BFFs Jaidah Blackmon and Skylar Farrow loved dressing up as twins for the PBIS December activities!
Georgia Studies teacher, Miss Myers, and her student say "CHEESE" during Red Ribbon Week, October 2022.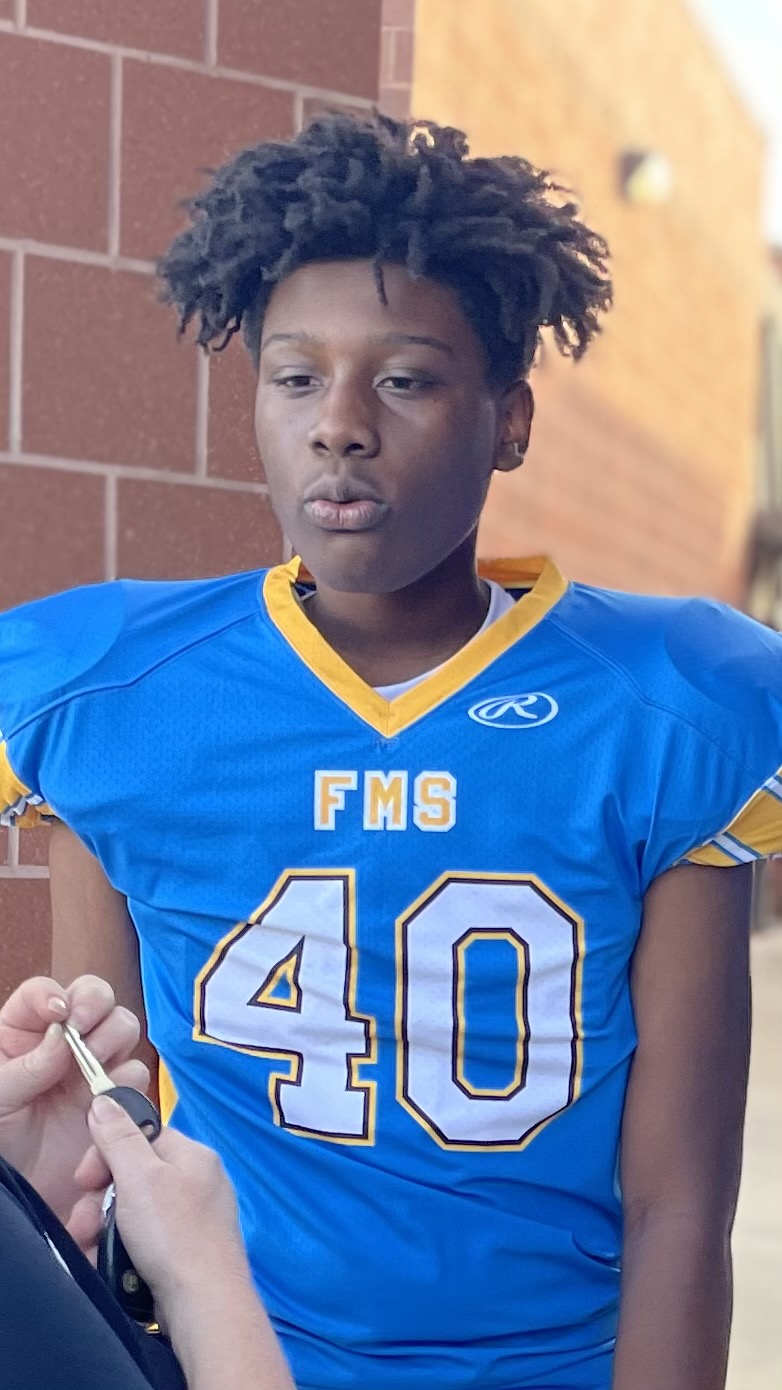 Eighth grade football player, Demarcus Jones, is ready to face Arnold Middle School for the last regular season game!
EIGHTH GRADE GRADUATION
MAY 23, 2022