FSLMA Clubs and Organizations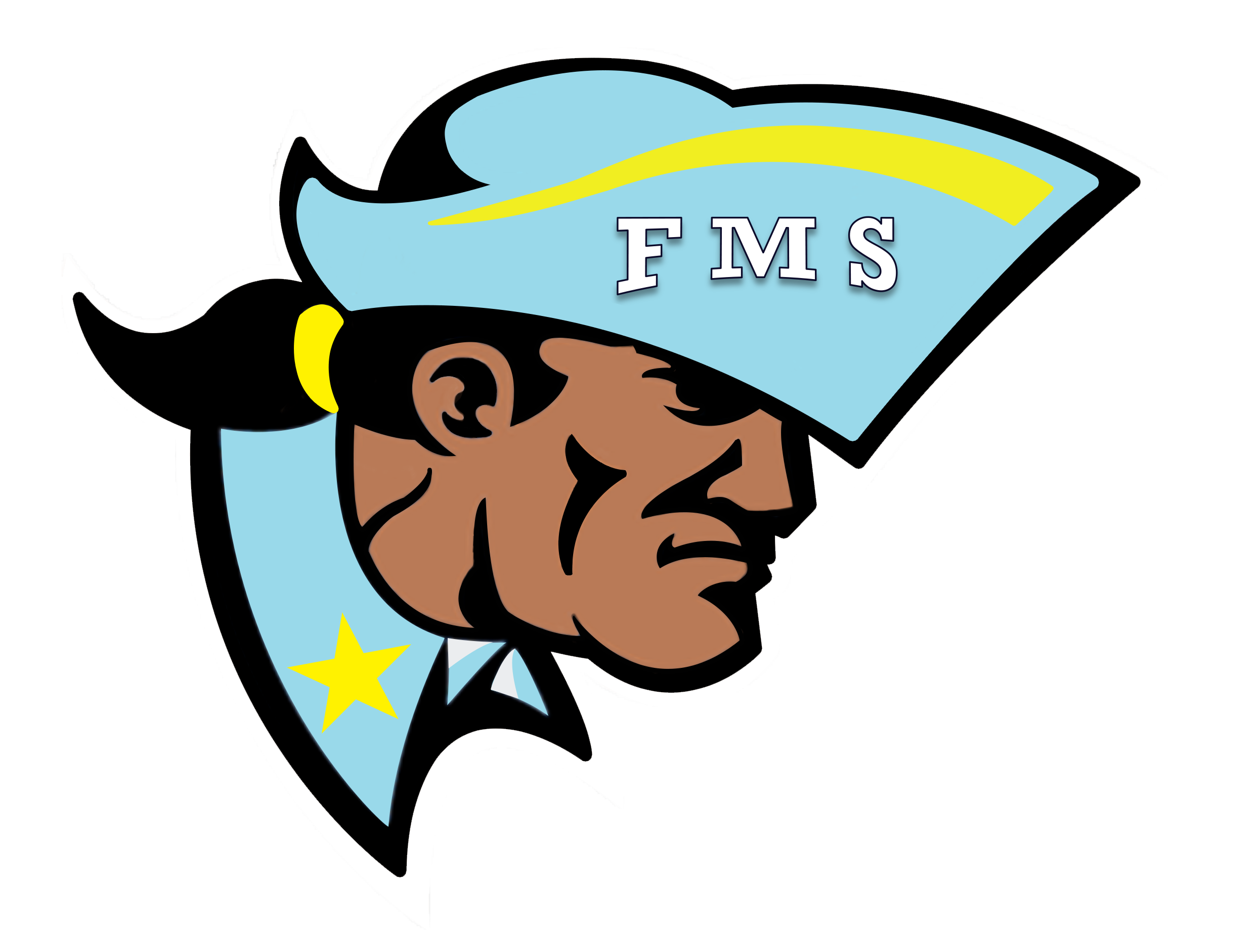 WINTER FINE ARTS EXTRAVAGANZA
---
The annual Winter Extravaganza was put on by our Fine Arts Department.  FSLMA students are given the opportunity to showcase their talents on stage in front of a live audience every December.  Theatre Arts director, Crystal Simonton, Art teacher, Mrs. Diona Clyde, Show Choir director, Mrs. D. Johnson, Band director, Mr. Marcus Boden and Dance Team coach, Mrs. Nia White collaborated with their talented students for an unforgettable holiday show that was performed on December 15, 2022 in the school cafeteria to an audience filled with family, friends and community stakeholders.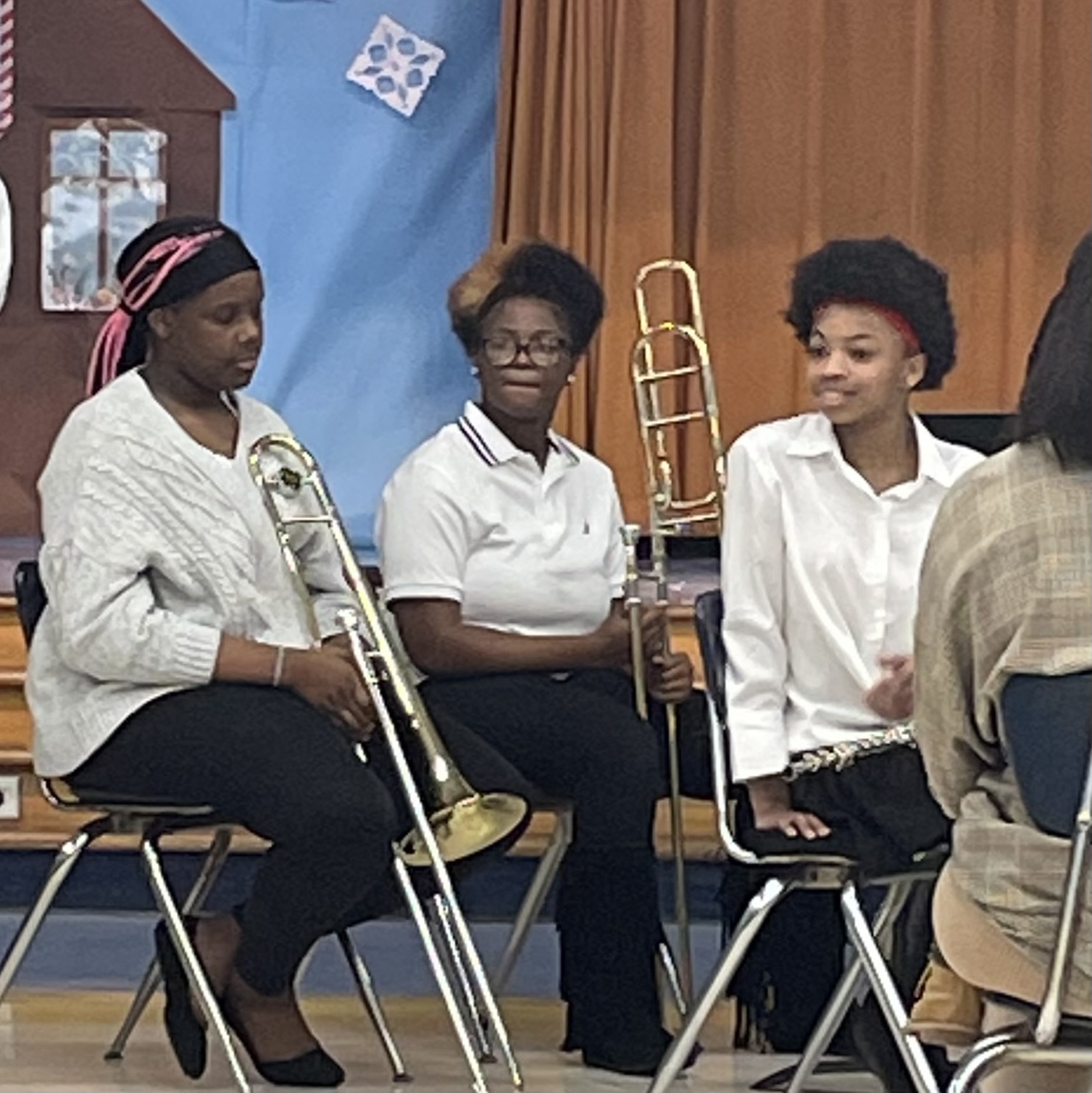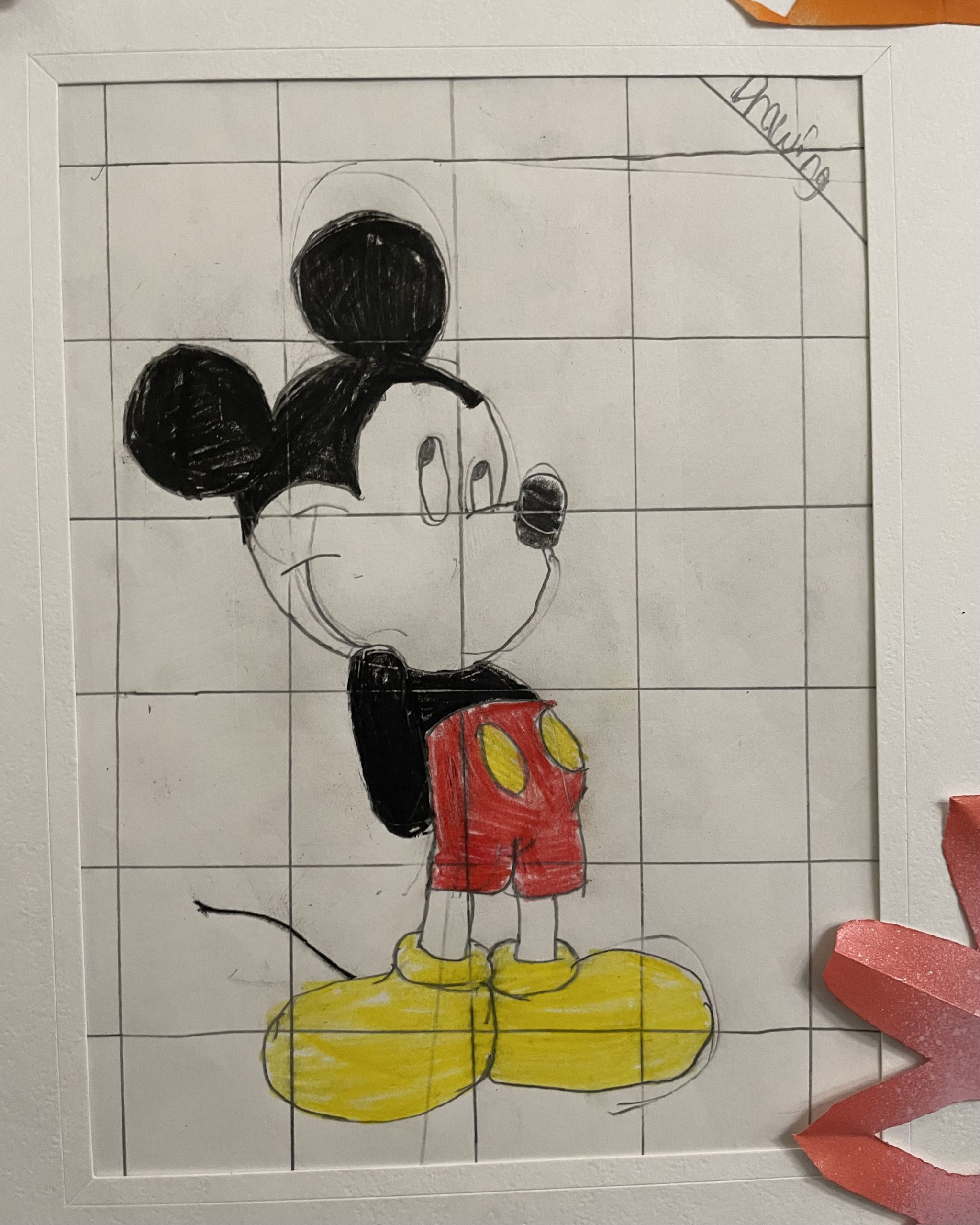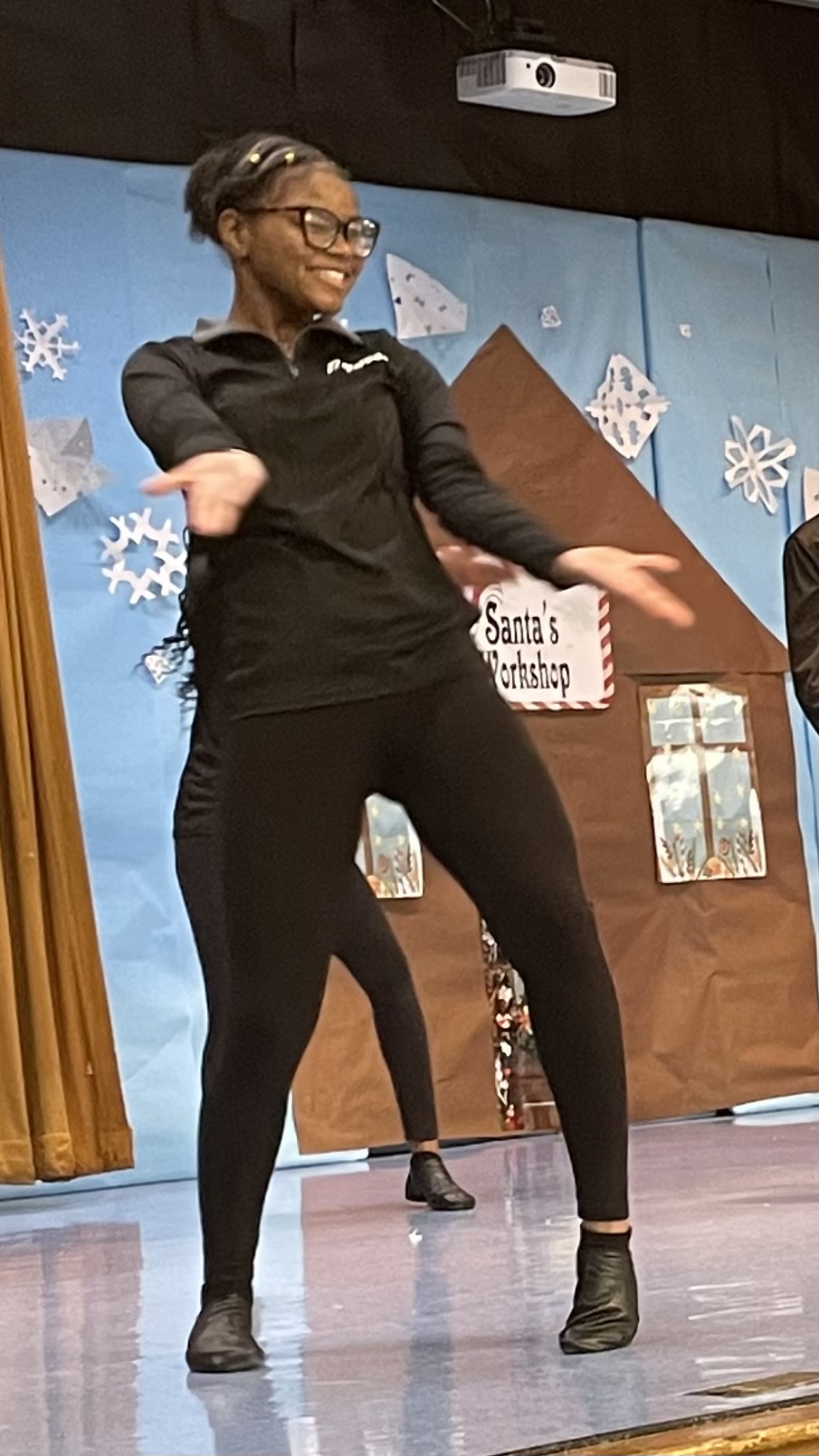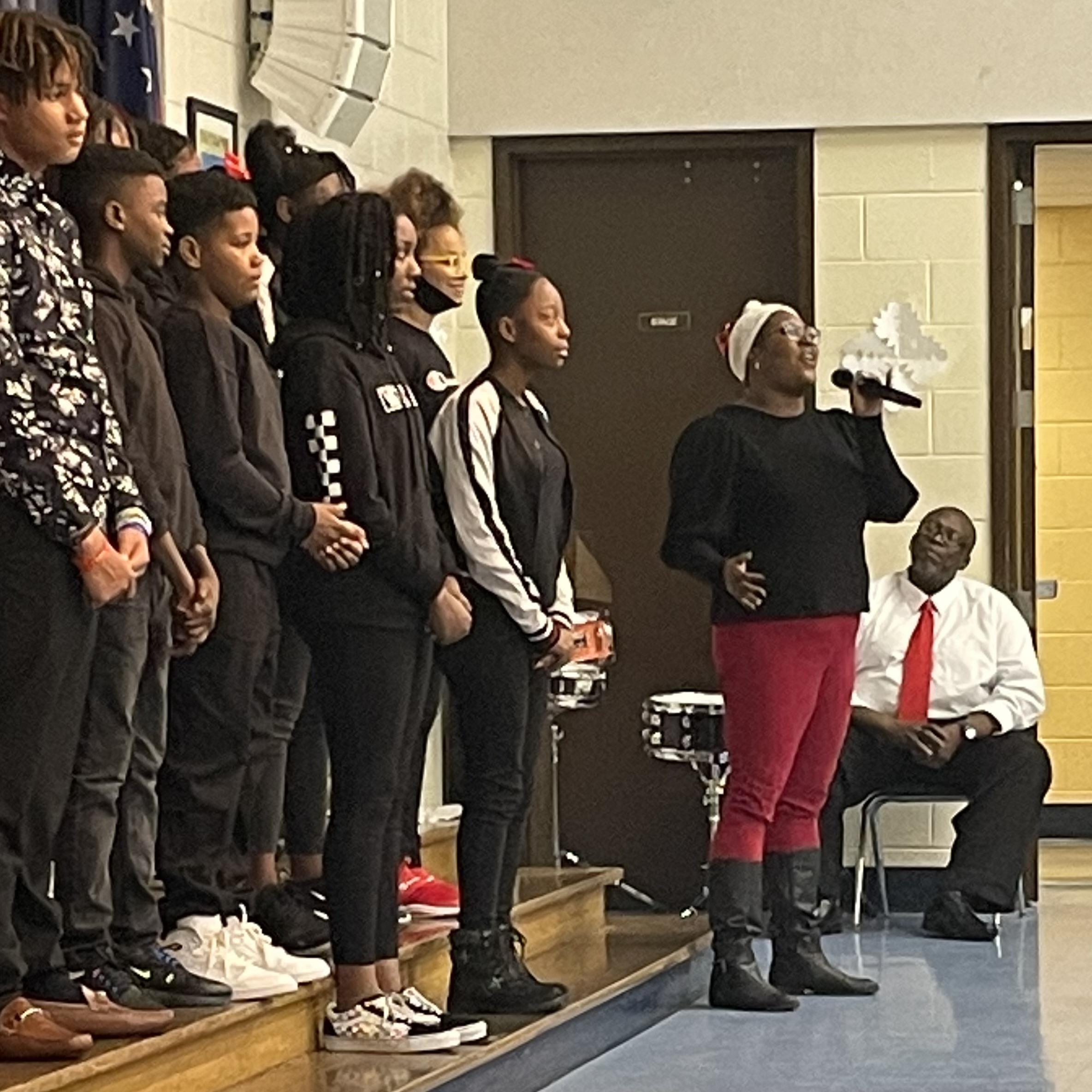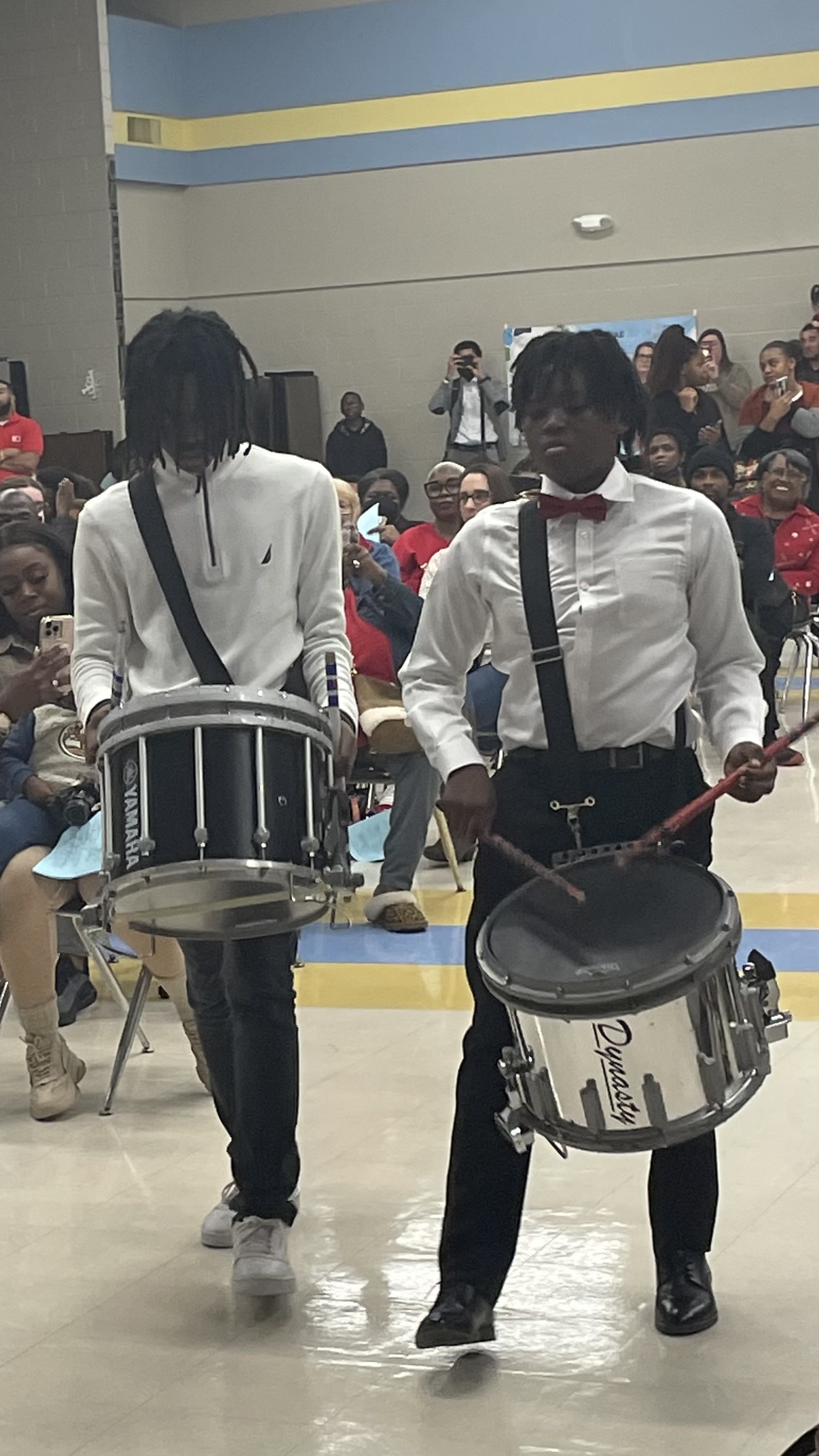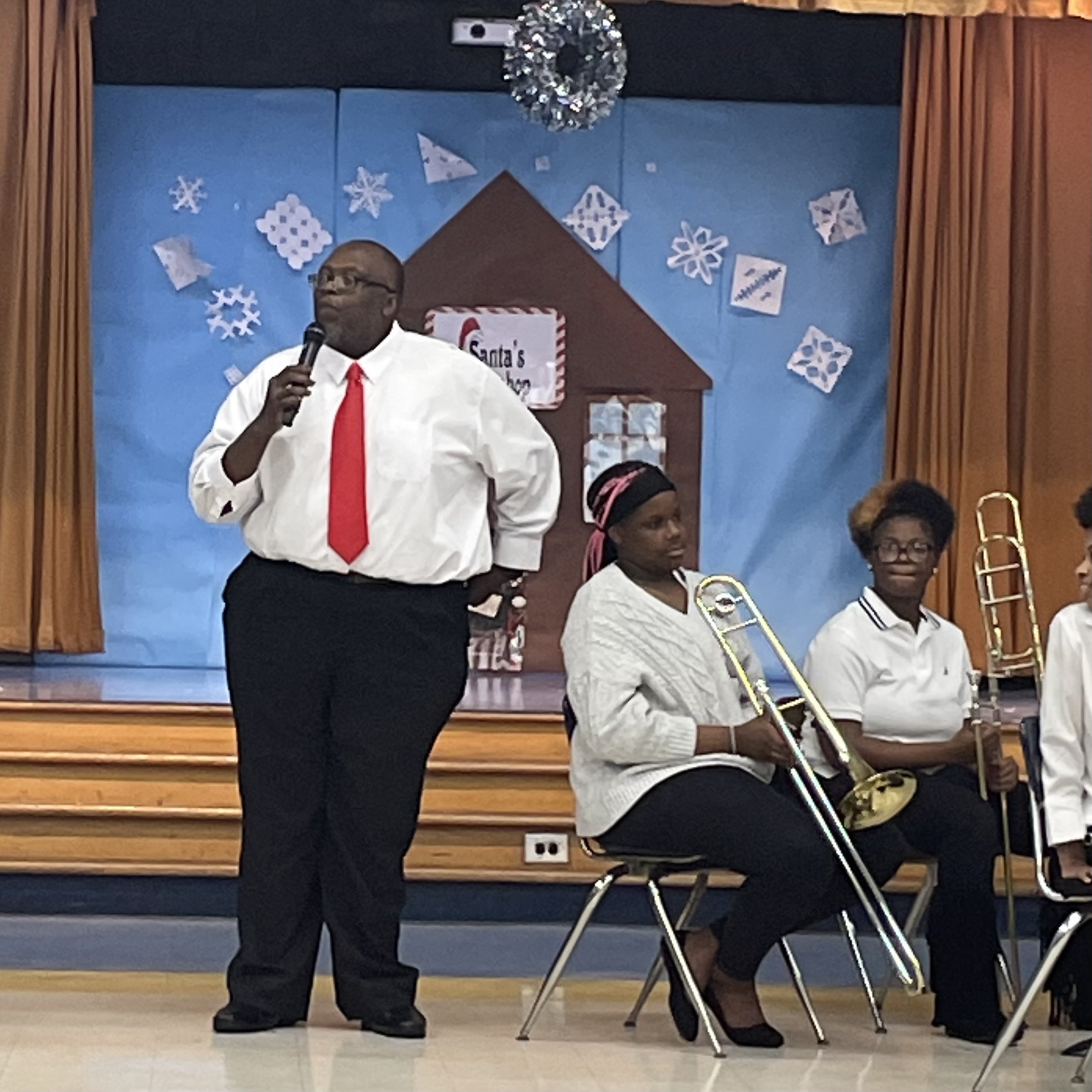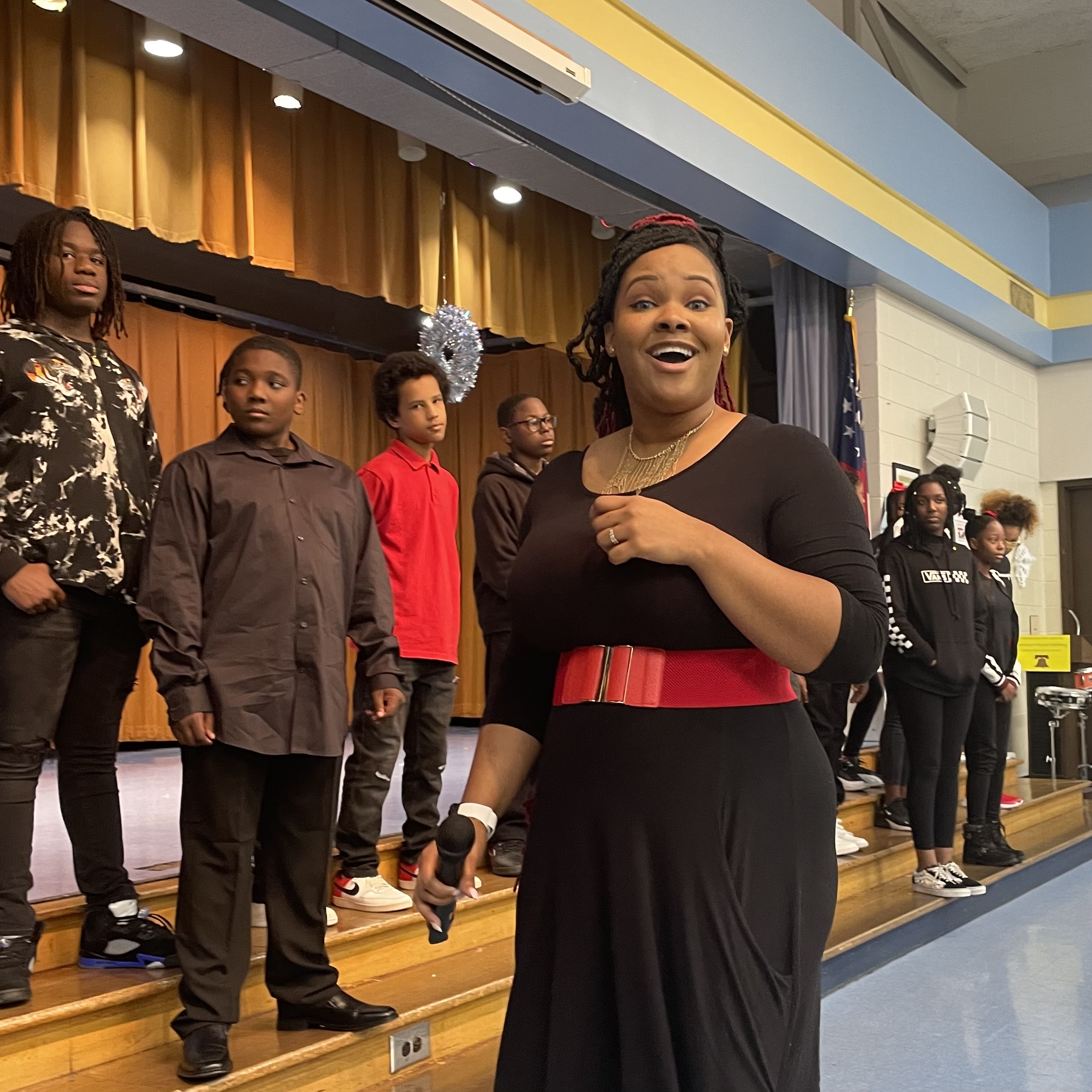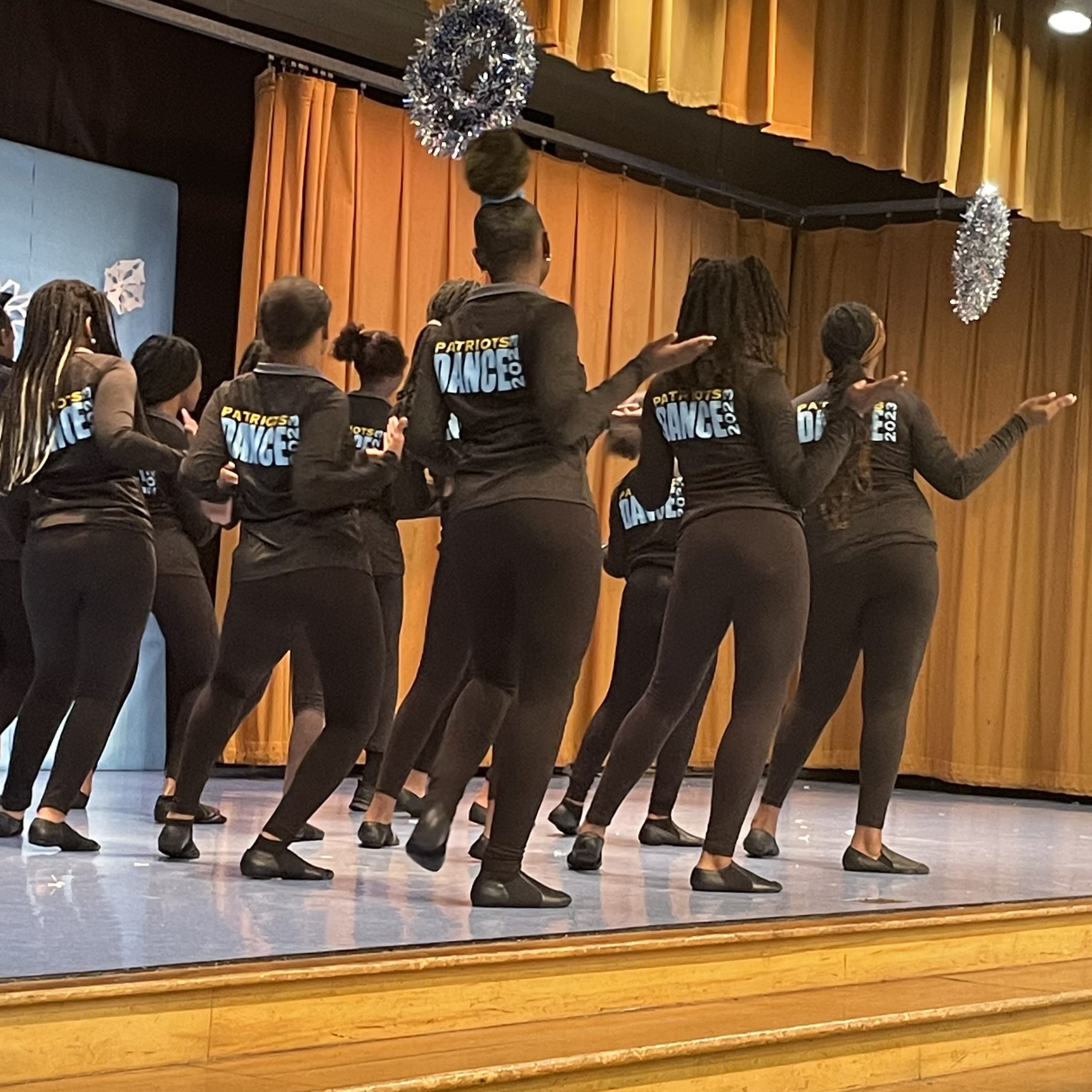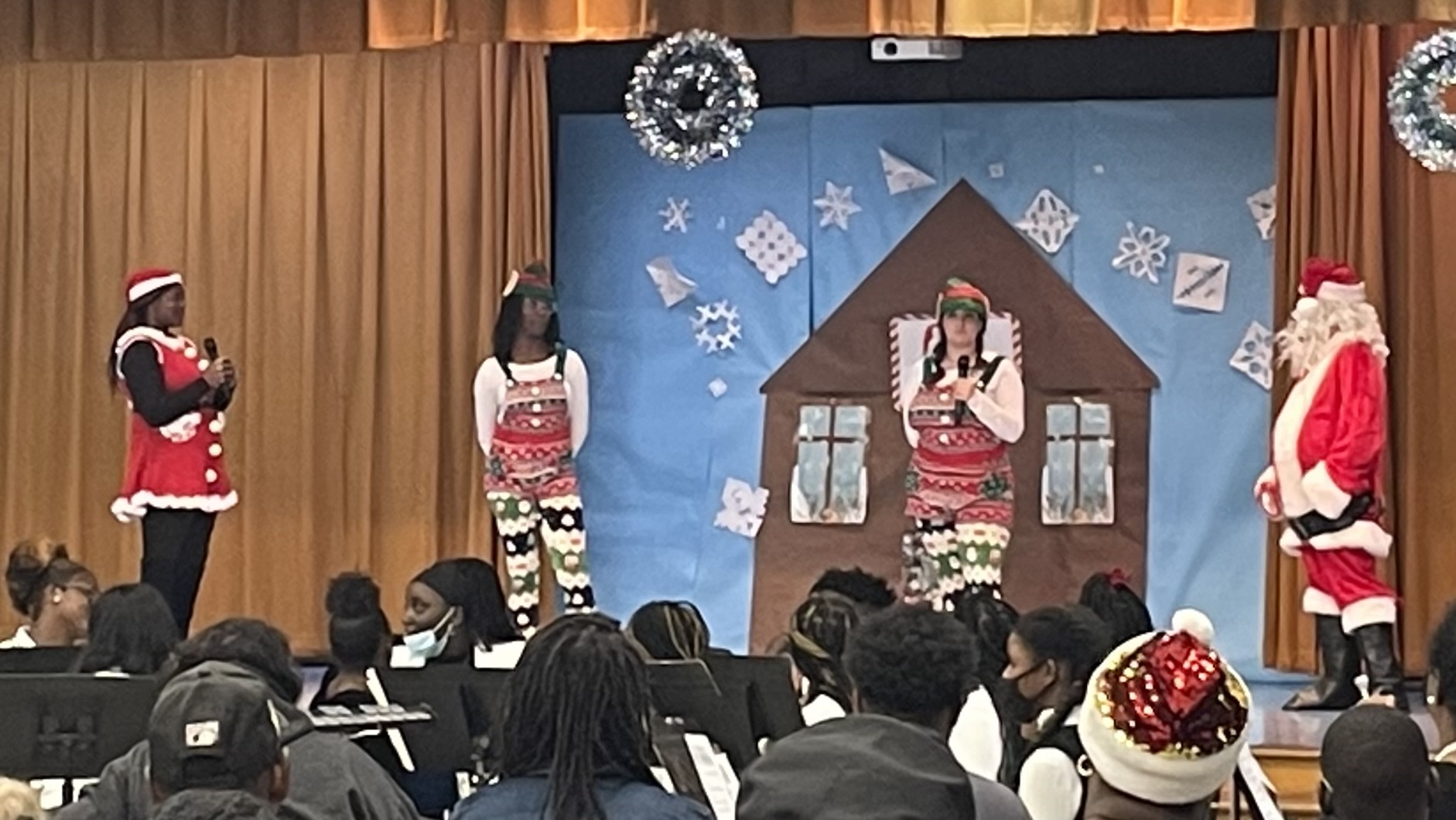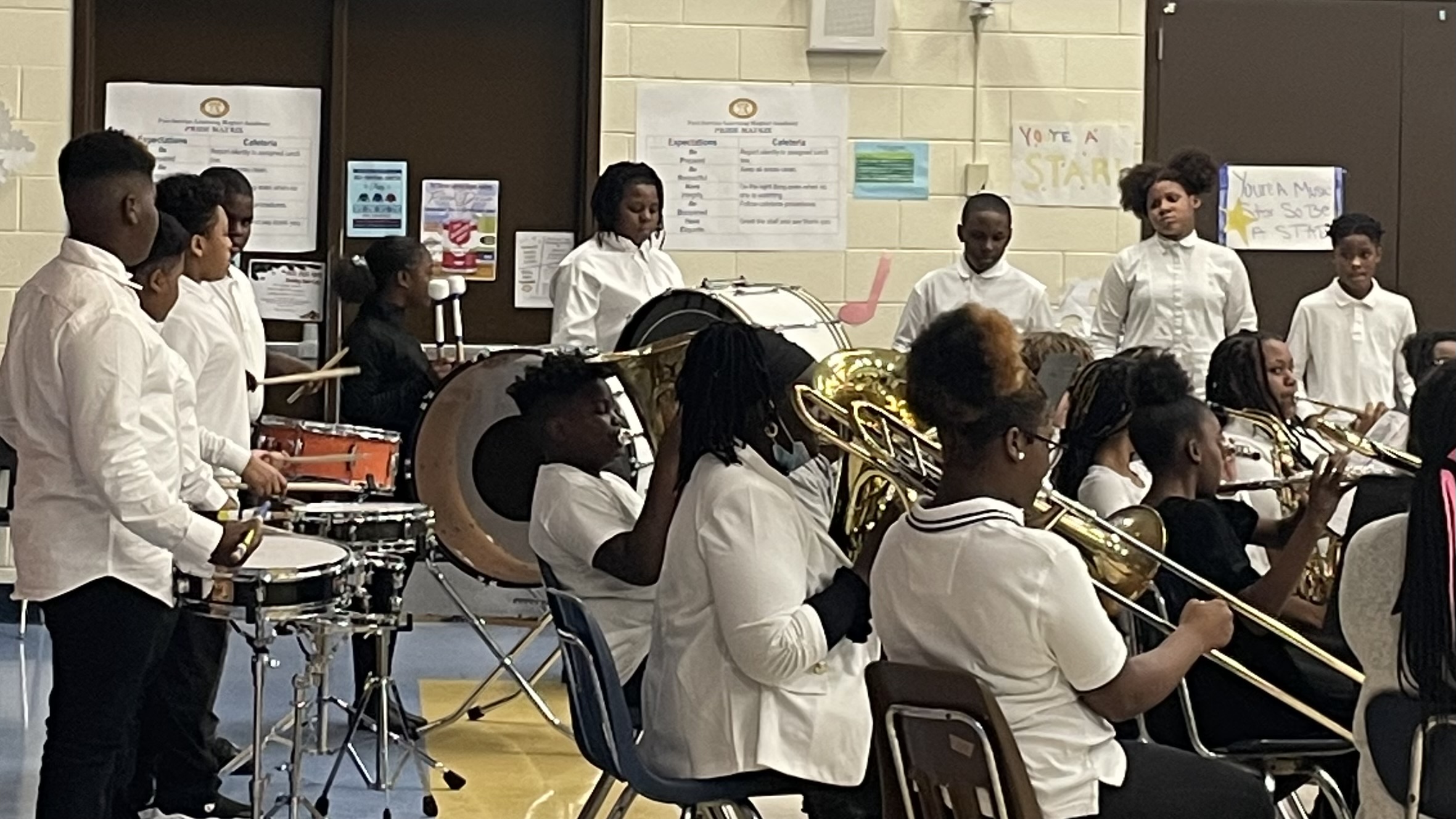 FSLMA CLUBS: PHOTO GALLERY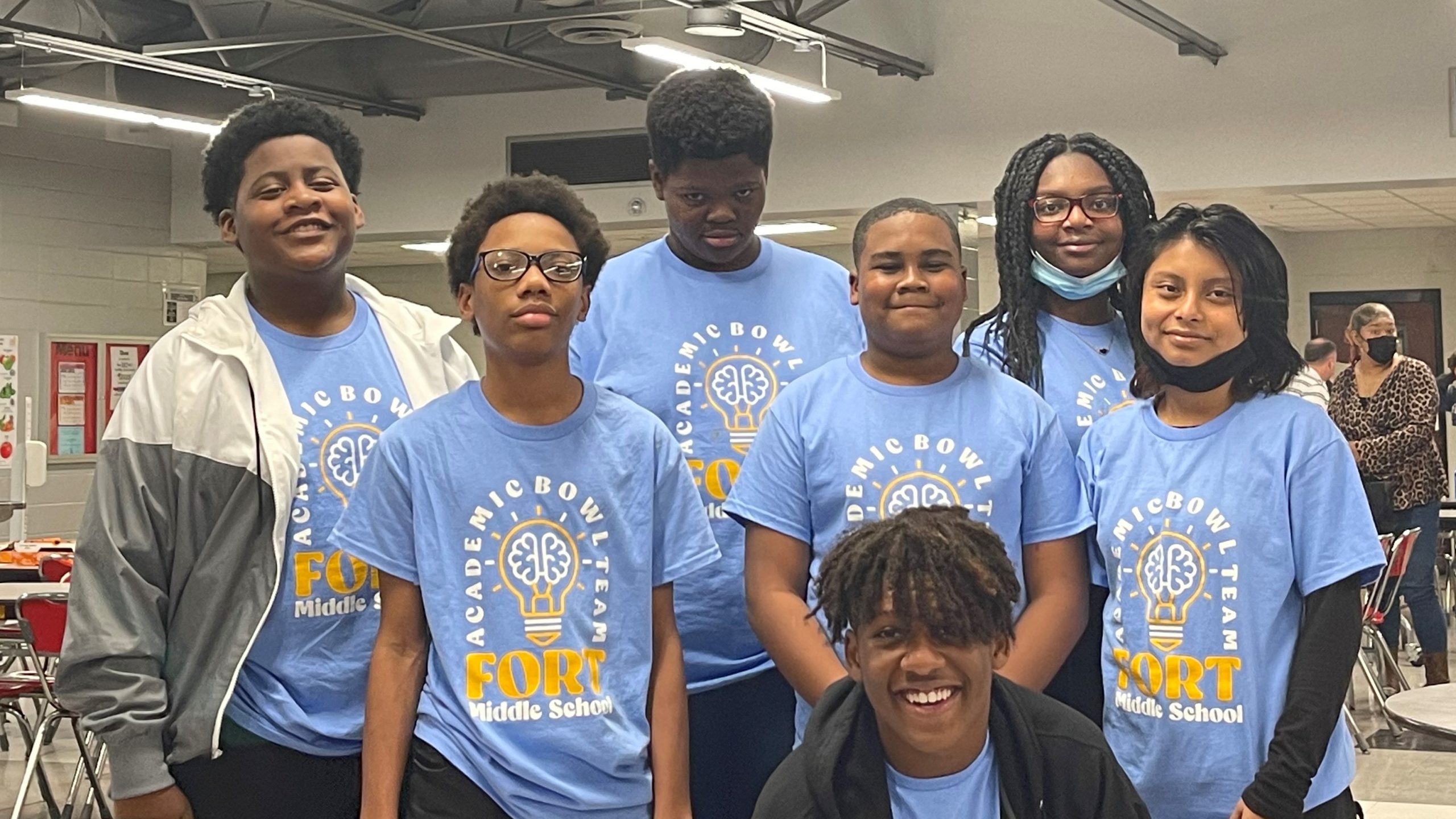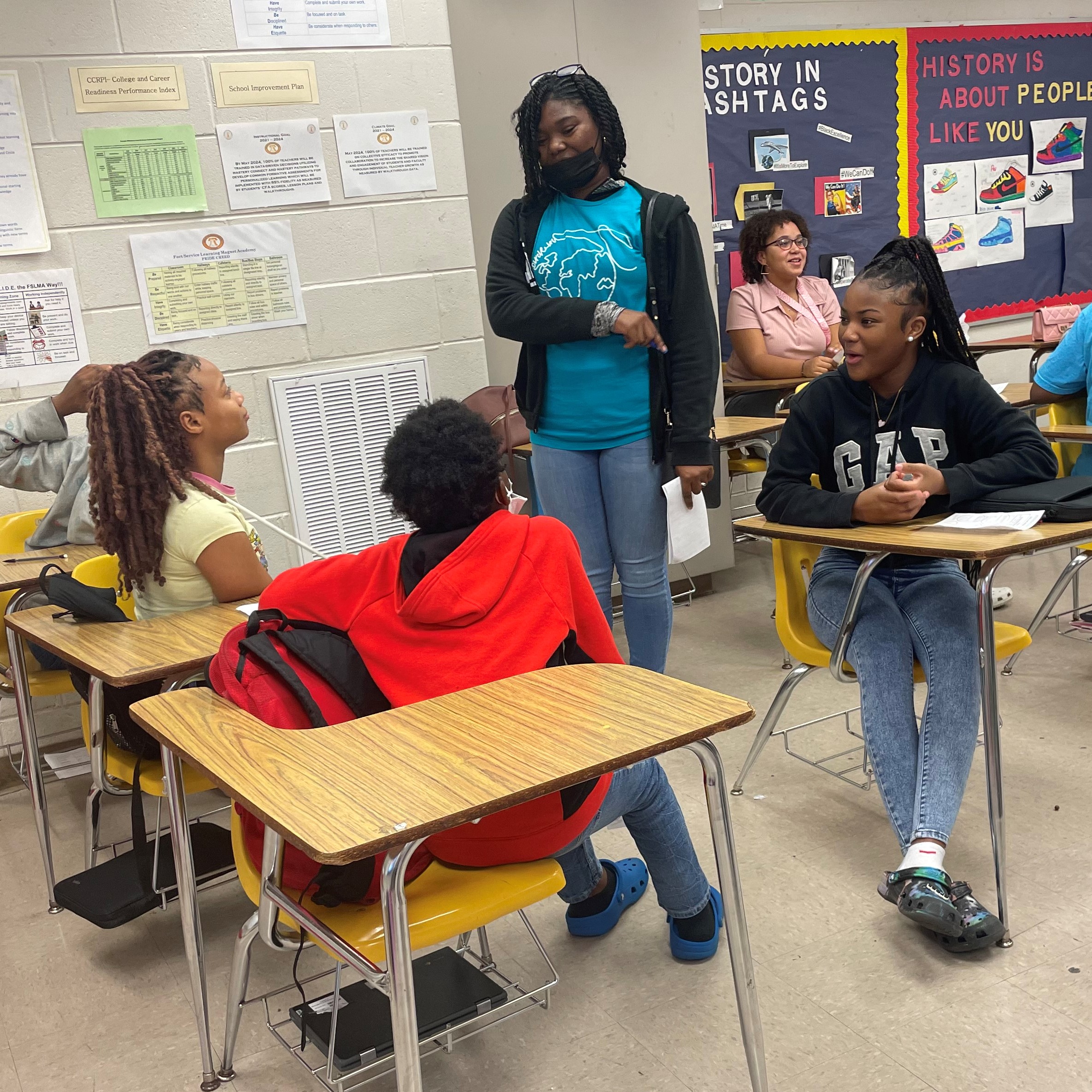 More club group pictures for the
2022-2023 school year are coming soon!
Academic Team
Sponsor: Jennifer Smith-Wood
Academic Team is a group of students who represent our school by competing against other schools in our district in a battle of the minds! Students compete in timed games against other schools to show how much they know. Questions are asked in Social Studies, Science, Math. Language Arts, Health, Arts, Music and Current events. There are five members on the team with three or four alternates who also attend the games.
Debate Team
Sponsor: Yasmine Myers
FSLMA Debate Team The Debate Team debates current issues and government policy. We compete in local middle school tournaments as well as regional tournaments in Atlanta. Meeting Time and Days: TBA Fort Service Learning Magnet Academy has been participating in the Columbus Urban Debate League (CUDL) since its inception in 2011. Urban debate adds a new level of excitement to education and is already proving to have a very positive effect on our students involved. Policy debate not only is an extra-curricular activity but a fundamental educational too that develops skills in reading, critical thinking, research, public speaking, advocacy and conflict resolution. Students participate in local Muscogee County debates as well as travel to Atlanta to participate in the Atlanta Urban Debate League (AUDL) tournaments. FSLMA's Debate Team showed up and showed out at the Columbus Urban Debate League tournament in November of 2017. -1st Place Speaker (top speaker of the tournament): Shania Hughey -8th Place Speakers: Taleah Anderson and Sydney Clark Teams: -2nd Place: Skyy Hargrove and Shania Hughey -5th Place: Micah Gosha and Taleah Anderson -6th Place: Sydney Clark and Tyrell Anderson FORT competed against SIX other schools. FORT , along with two other schools, were the only ones that placed for the top 7 teams.
Yearbook Staff
Sponsor: Mrs. Jennifer Smith-Wood
Photographer: Ms. Jody Russell
The Yearbook staff at Fort is an extracurricular/after school activity comprised of students with at least a B average and no office referrals for behavior. In addition, the students must have the ability to stay after school and attend school functions such as sporting events. For students interested in being a part of the FSLMA Yearbook Staff, contact:
–Mrs. Smith-Wood at: smith-wood.jennifer.m@muscogee.k12.ga.us
–Ms. Jody Russell at: russell.jody.a@muscogee.k12.ga.us
Ballet Dancers
Sponsor: Ms. Crystal Simonton
The FSLMA Ballet dancers are a unique, creative, and talented group of dancers. We perform at special events during the school year to showcase our students. We strive to step out of the box and combine traditional ballet technique, modern ballet and lyrical dancing. We love to see the ballerinas dancing in the spotlight!
Date and time of ballet tryouts for the 2017-18 school year will be disseminated on the morning announcements–TBA.
Peer Helpers Program
Sponsor: Mrs. Mary Myers (school counselor)
When young people have problems, they are far more likely to discuss them with their friends rather than their parents, teachers, ministers or other caregivers. Social media enables young people to share life-changing events with strangers without ever talking to someone within their own homes. To equip young people to act as a resource to help other youth with the issues they face, the concept of "peer helping" was developed. Peer Helpers are students who are trained to recognize when their peers may have a problem, listen to fellow students confidentially and assist them with emotional, societal, or academic struggles. At FSLMA, the school counselor is trained to serve as a Peer Program Coordinator, the counselor Peer Program Coordinator in turn selects students to serve as Peer Helpers and trains them on the peer helping system. They learn a set of skills – attending, empathizing, summarizing, questioning, genuineness, assertiveness, confrontation, problem-solving, conflict resolution and confidentiality – that assist them in meeting the needs of their fellow students. As a part of their training, Peer Helpers agree to keep the issues other students share with them in strict confidence. However, if a student threatens to harm him or herself, exhibits psychotic behavior or reports abuse, the Peer Helper must involve their coordinator, a counselor or administrator immediately. Peer Helpers not only assist classmates by listening empathetically, providing options for making healthy choices, becoming advocates, and helping them get involved in campus life. In the process of helping others improve their self-esteem, Peer Helpers can themselves become leaders and role models. For more information on how to become a peer helper at FSLMA, contact school counselor Mary Myers at 706-569-3740 or myers.mary.a@muscogee.k12.ga.us
Junior Marshal Program
Sponsor: Mrs. Myers (myers.mary.a@muscogee.k12.ga.us)
History
The Junior Marshal Program, a nonprofit organization, was founded in 2005 in Columbus (Muscogee County) Georgia by Muscogee County Marshal Greg Countryman. Marshal Countryman saw the need for a pro-active public safety body to address the prevention of delinquent behavior in the community while at the same time attempting to dispel the perception of public safety as an adversary. After conferring with various civic, educational, and other entities within the community, Marshal Countryman founded the Junior Marshal Program and partnered with the Muscogee County School District. With an initial financial commitment consisting solely of local corporate funding, the Junior Marshal Program was founded as nonprofit corporation.
Mission Statement
The Junior Marshal Program is a mentoring program for a selected group of Muscogee County Middle School students to foster character development, prevent delinquent behavior and provide positive interaction between public safety personnel, students and their parents.
Vision Statement
The Junior Marshal Program envisions a community where positive pro-active efforts from a combined community will result in the prevention of delinquent behavior, thereby enabling our youth to realize their full potential, render them capable of making informed decisions about their future, and preparing them to assume their rightful place as productive, participating citizens.
Junior Marshal Creed
I am a Junior Marshal, dedicated to being a good citizen, a leader, and a role model in my community. I will strive for excellence and will assist others to attain the same. I will always do my best to be the best that I can be. I will follow instructions to the best of my ability, and when called upon to do the extraordinary, I will respond in a positive manner. I will conduct myself in an honorable manner and will respect others, as I would have them respect me. I believe in the ideals that make America great, and I will support and defend the rights of all people regardless of race, gender, or religion.
Mentoring Essential Task List
A Task List has been established for each area of the training acronym that defines the requirements to be met on a go/no-go basis. Participants in the Junior Marshal Program will be evaluated at each organizational activity. This evaluation will be the responsibility of the Junior Marshal Program Manager and Program Coordinator and will be considered in determining if the mentoring goals have been met.
C – CITIZENSHIP
L – LEADERSHIP
E – EDUCATION
F – FUN
T – TEAMWORK
Math Team
Sponsor: Mrs. Leon
"As in any other sport, we practice and then we play." Mathematics is not a spectator sport! Math Counts is a sport for the mind. Students work in teams as well as individually. There are competitions within the school and with other schools. There are no prerequisites to join, just an interest in problem/puzzle solving. Anyone can join.
Meeting dates and locations will be made known during the morning announcements.