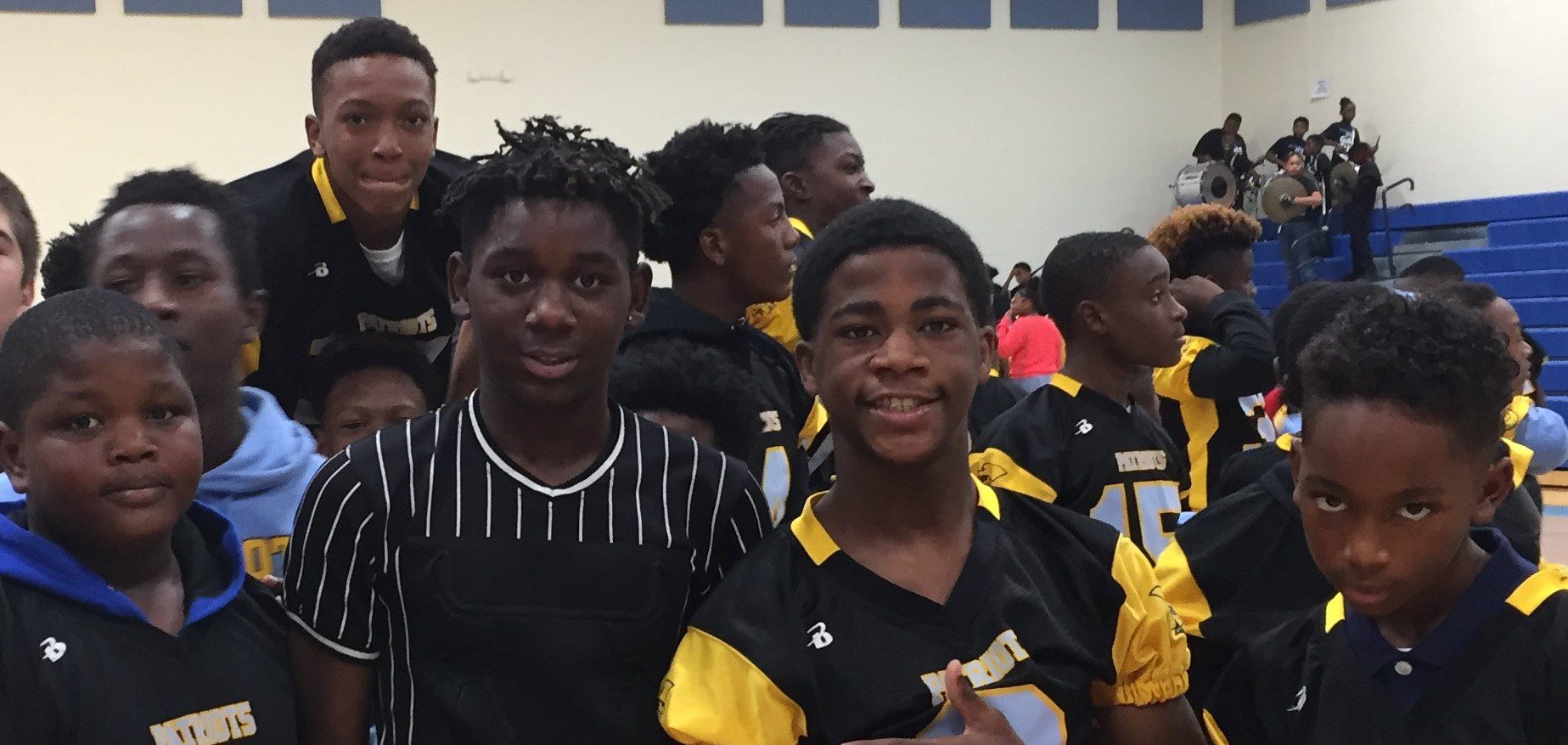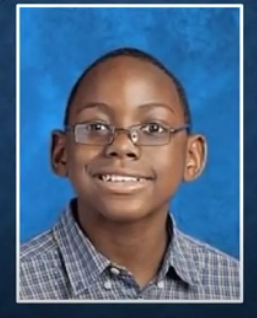 Congratulations to AVANT MCKINNEY!
This FSLMA student was honored at the MCSD 180 Degree Student of the Year Ceremony. Avant has shown the ability to maintain self-control, which has led to his being a model student of FSLMA's PBIS PRIDE creed. Avant enjoyed being on the Robotics Team and became one of the leading builders. Avant's behavior during the 2019-2020 school year is 100% improved!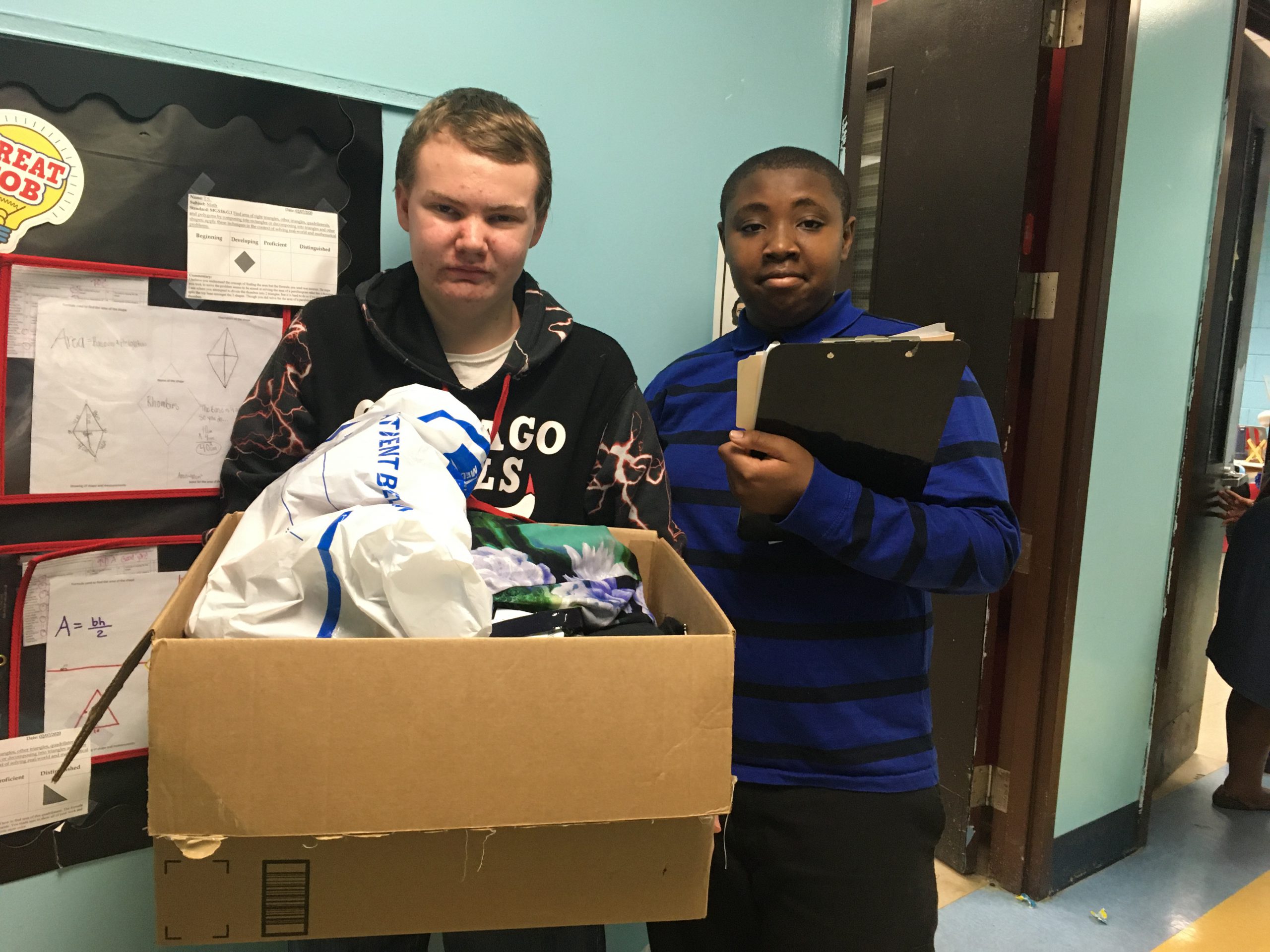 Eighth graders Ricky Mills and Keith Lafavor collect donations for the Junior Marshals on February 13, 2020.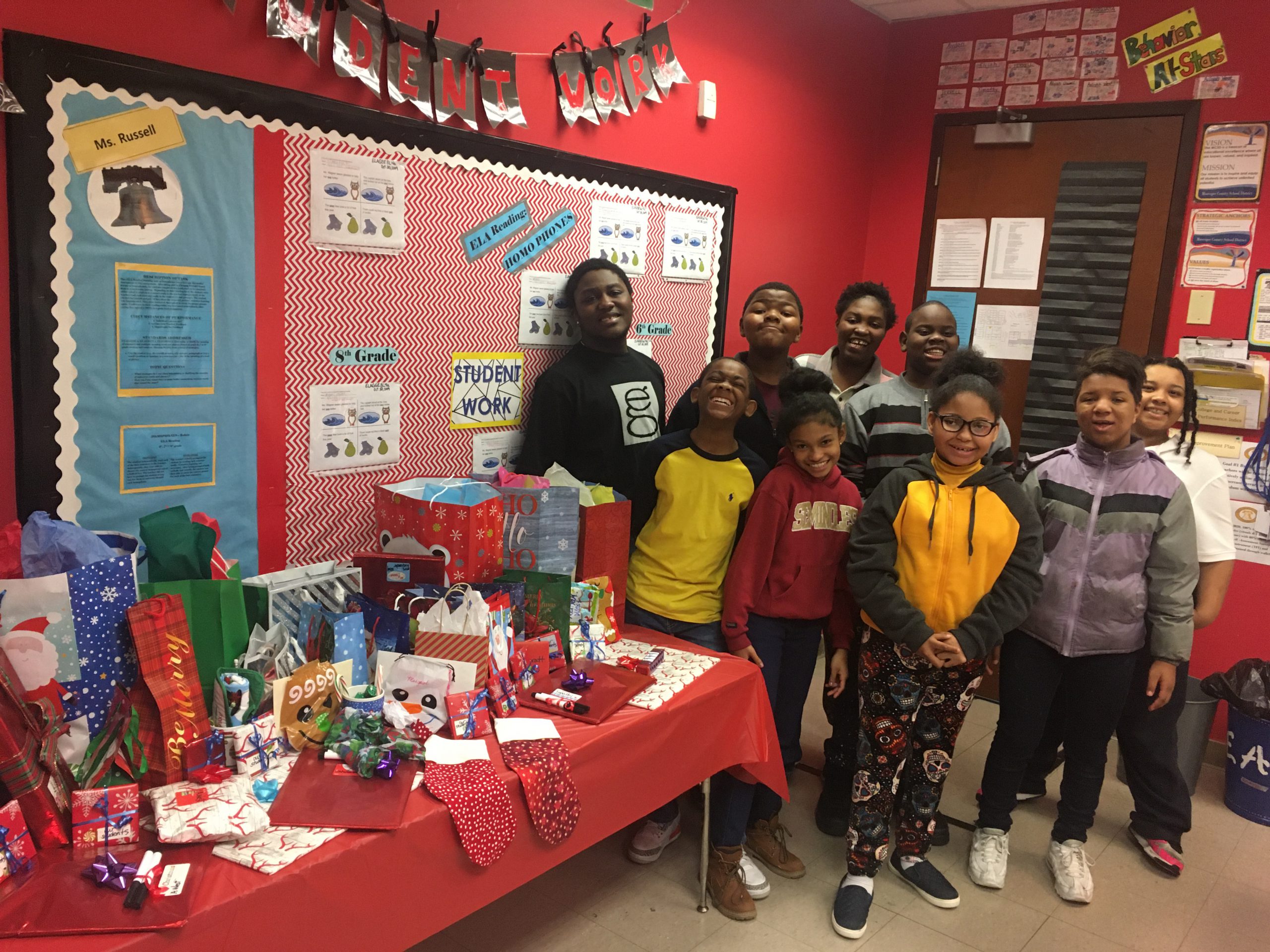 Ms. Russell's class poses for a quick picture before they open presents–class party, Christmas 2019.
Mrs. Brooks and her sixth graders get ready for the 2019 Homecoming pep rally!
Eighth grader, Mor-LeDraeyon Duncan, enjoys being with his friends at the 2019 Homecoming pep rally.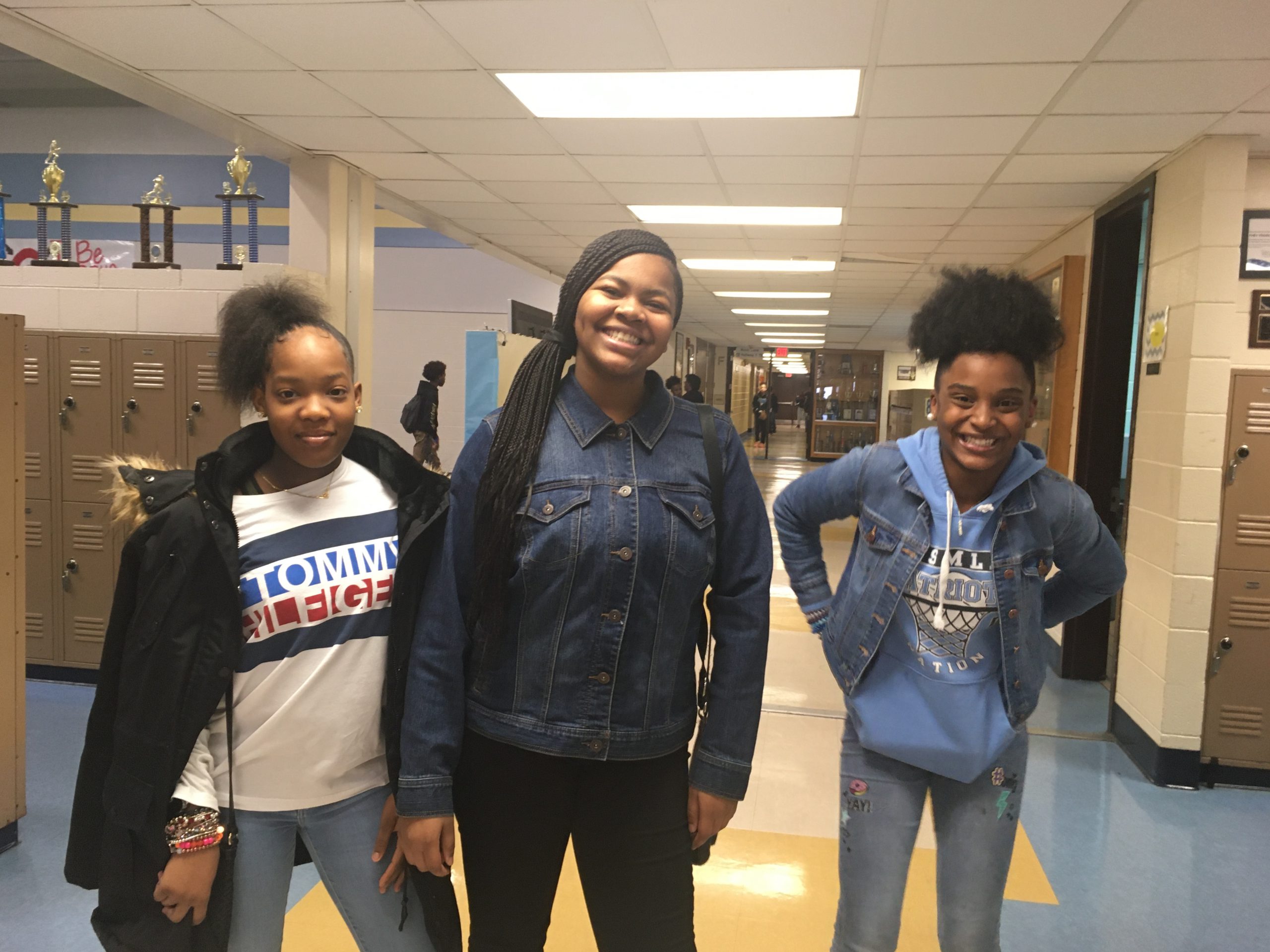 Locker break during ILT is always fun at The Best Middle School in the WORLD!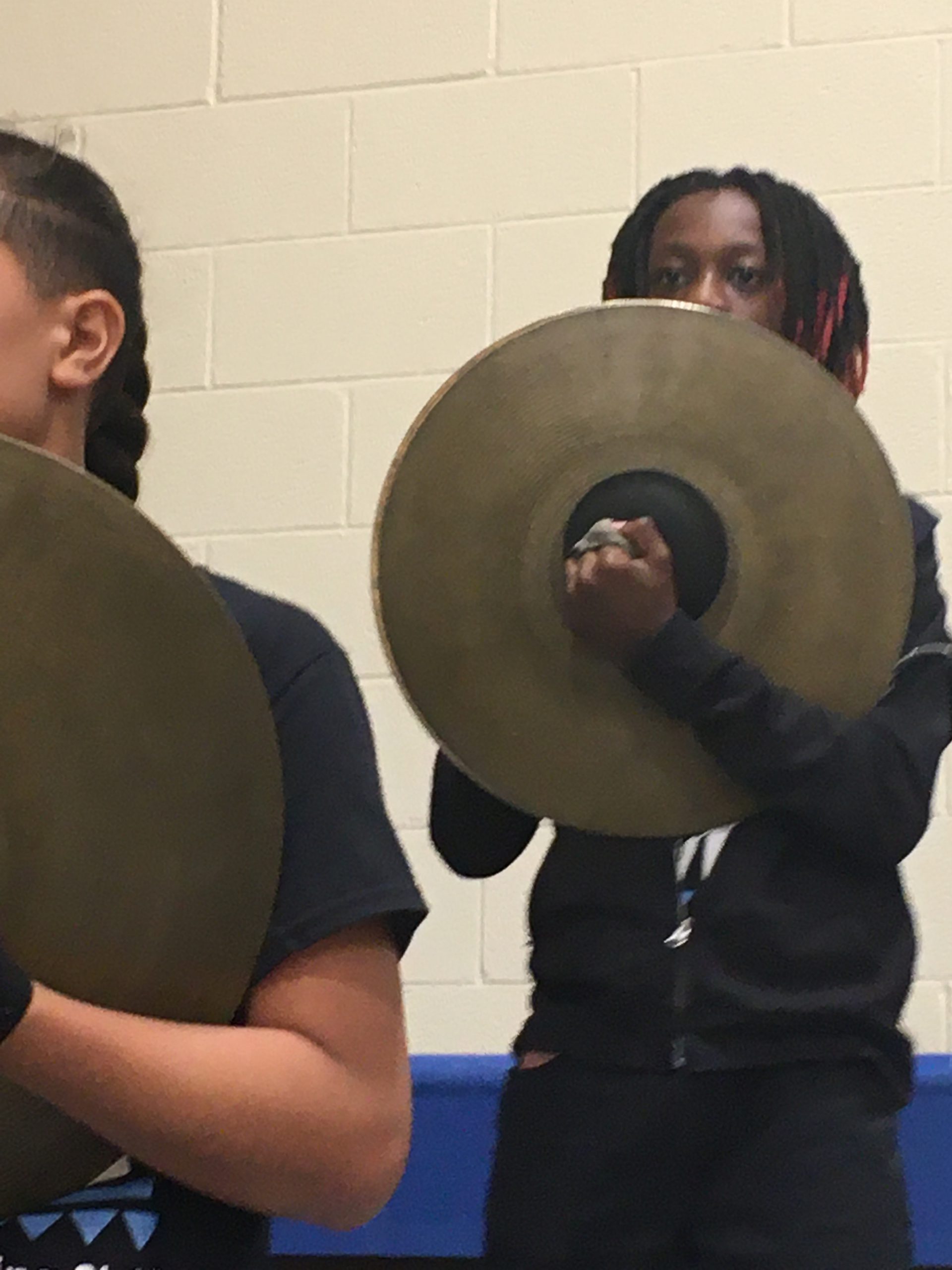 FSLMA eighth grader, Jakeldyn Davis, performs with the band at the 2019 Homecoming pep rally.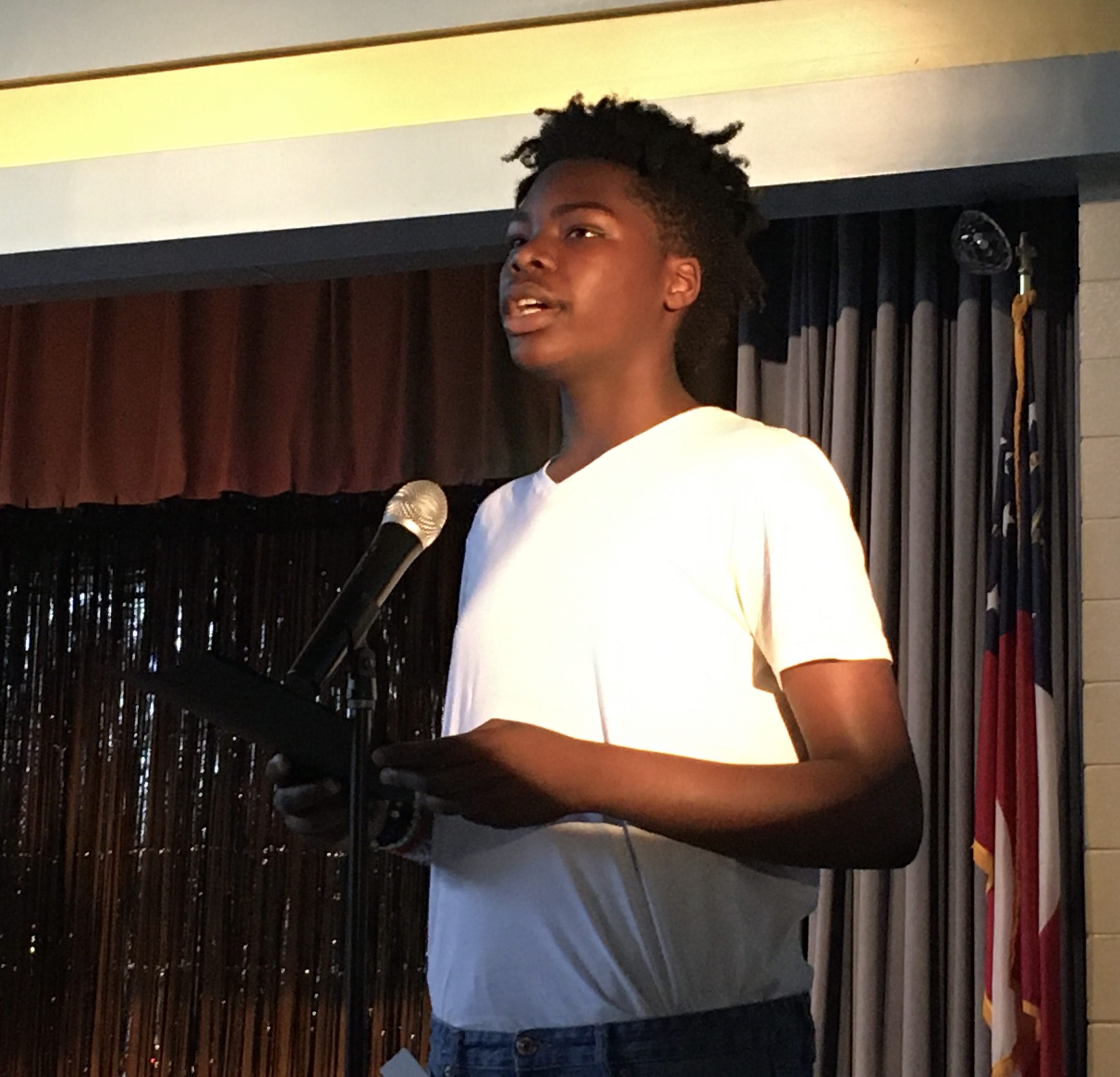 Eighth grader, Simian Robinson, reads about The Divine Nine during the Theatre Arts Department's Black History Program.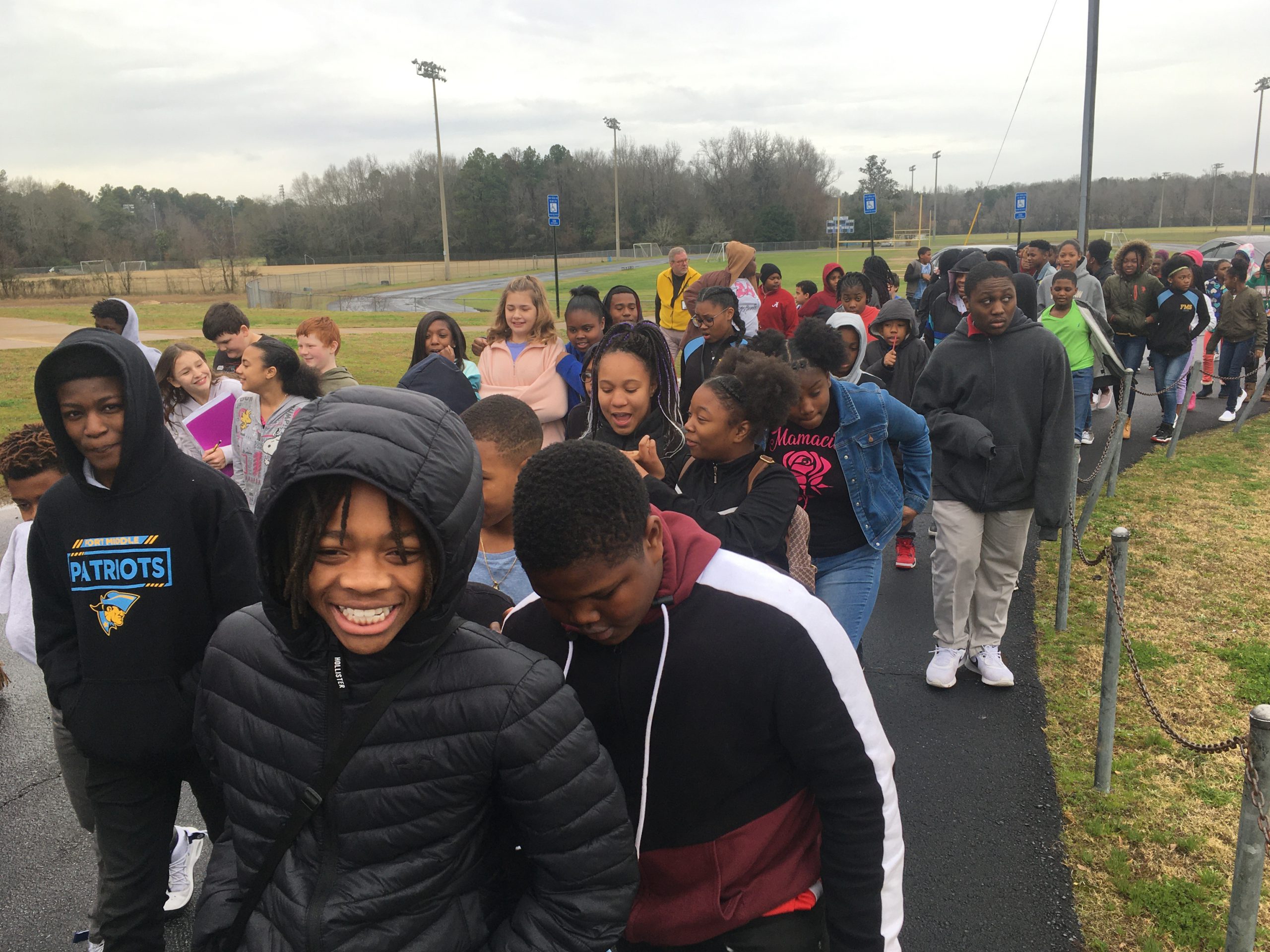 Sixth and seventh grade Patriots enjoy themselves during a fire drill on January 23, 2020.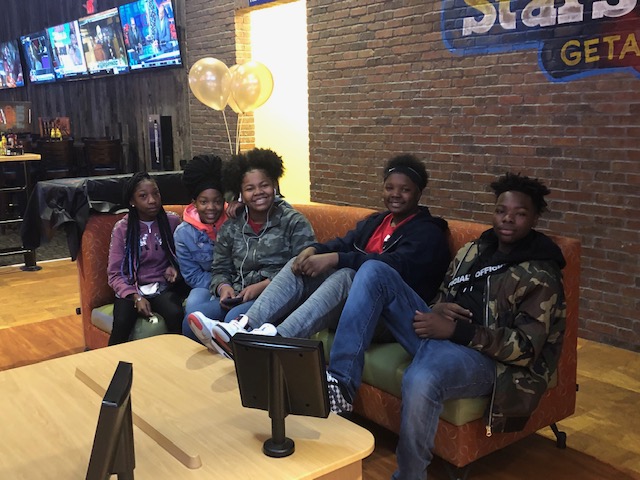 The PBIS event at Stars and Strikes was a BLAST!
Fort Patriots love dressing up like their grandparents during Homecoming Week!