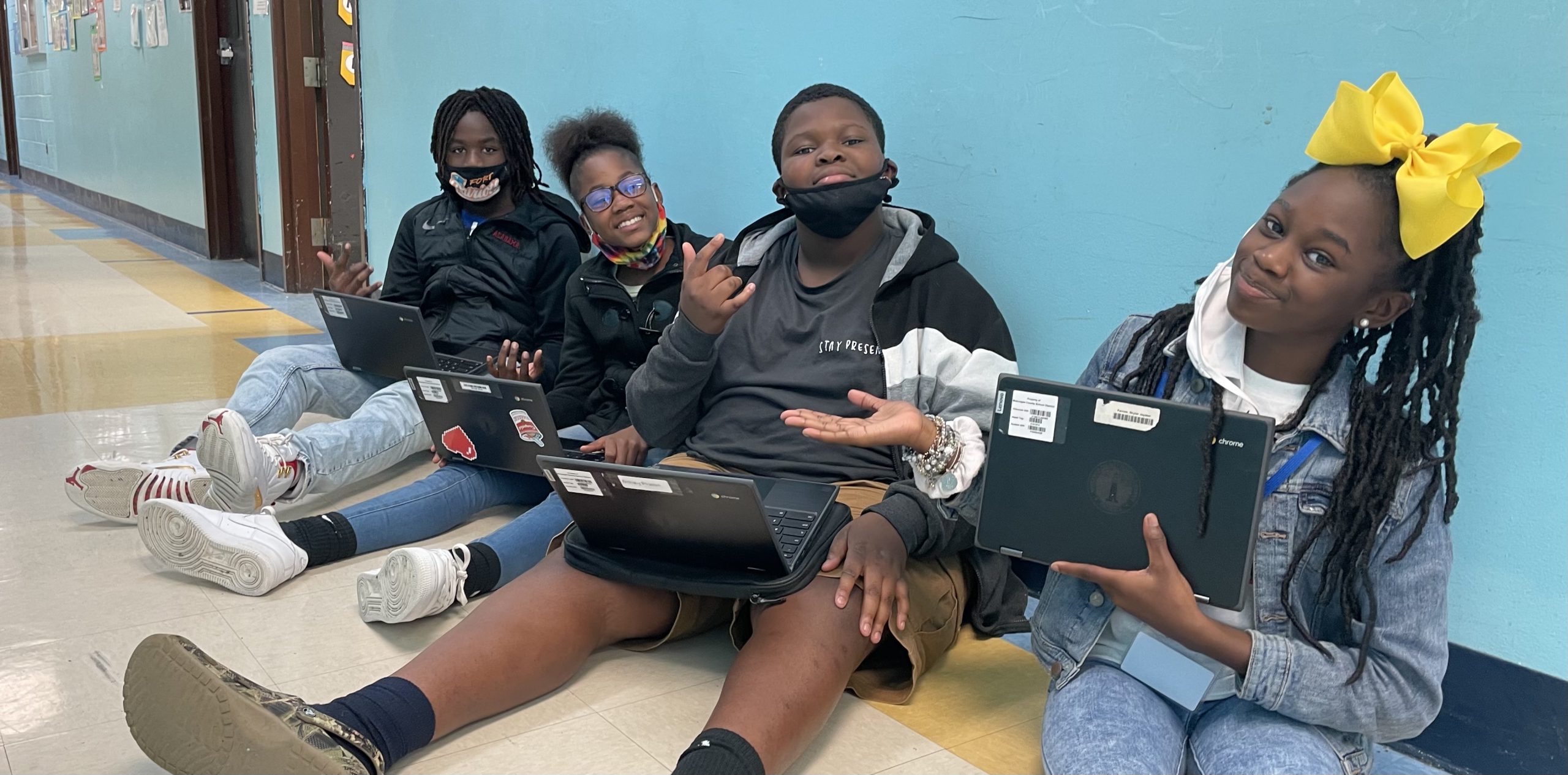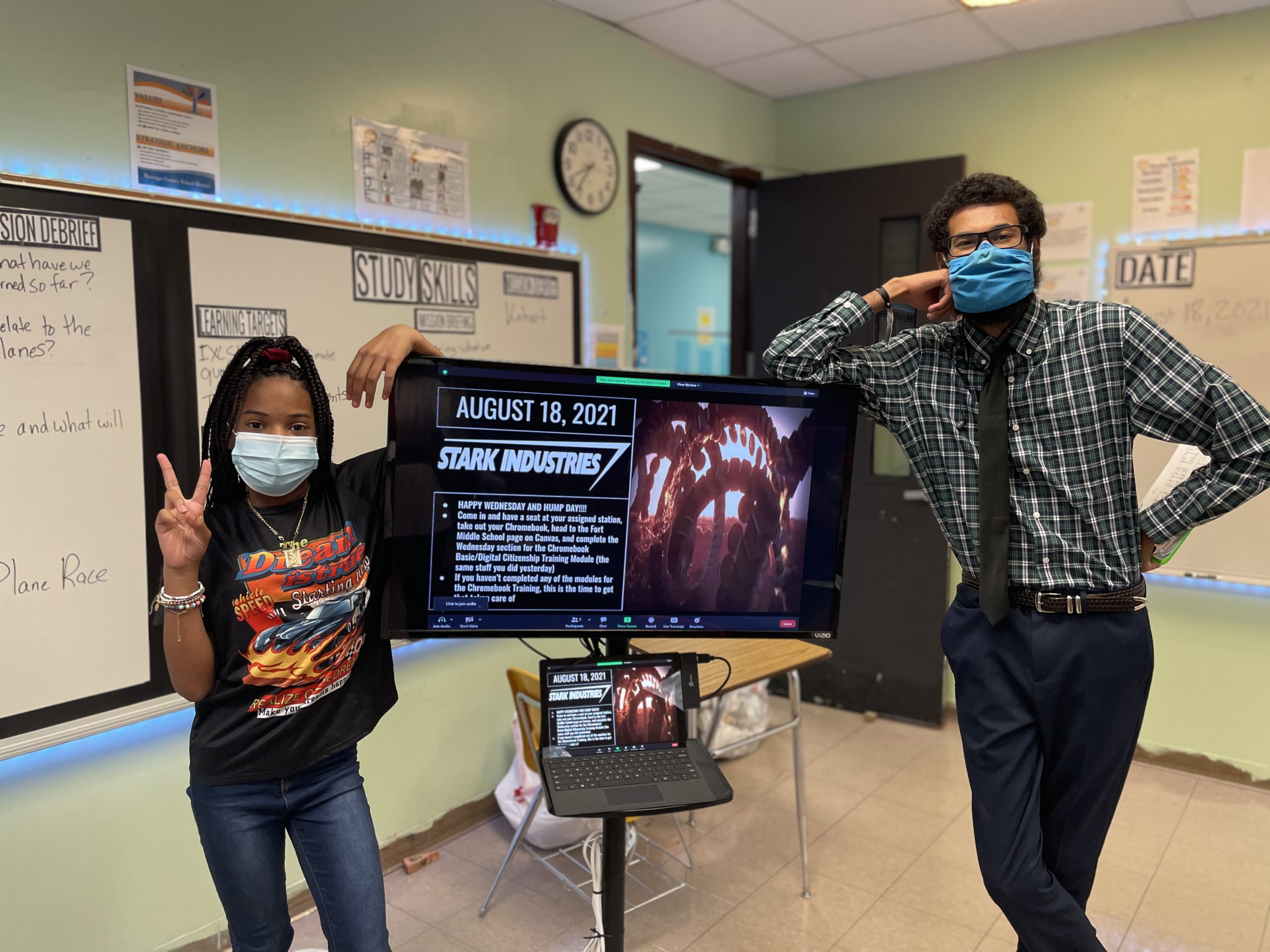 E'Hiana Spencer and Mr. Murphy know how to have fun in Life Science class!
These 7th graders show their UNITY by wearing orange on October 20, 2021.
Kamorian Richardson enjoys the fresh air on a beautiful autumn day, October 2021.
School counselor, Mrs. Boynton, takes a selfie with this seventh grader on Unity Day!
Dr. Williams and his students file back into the building after the district-wide fire drill on Tuesday, October 19, 2021.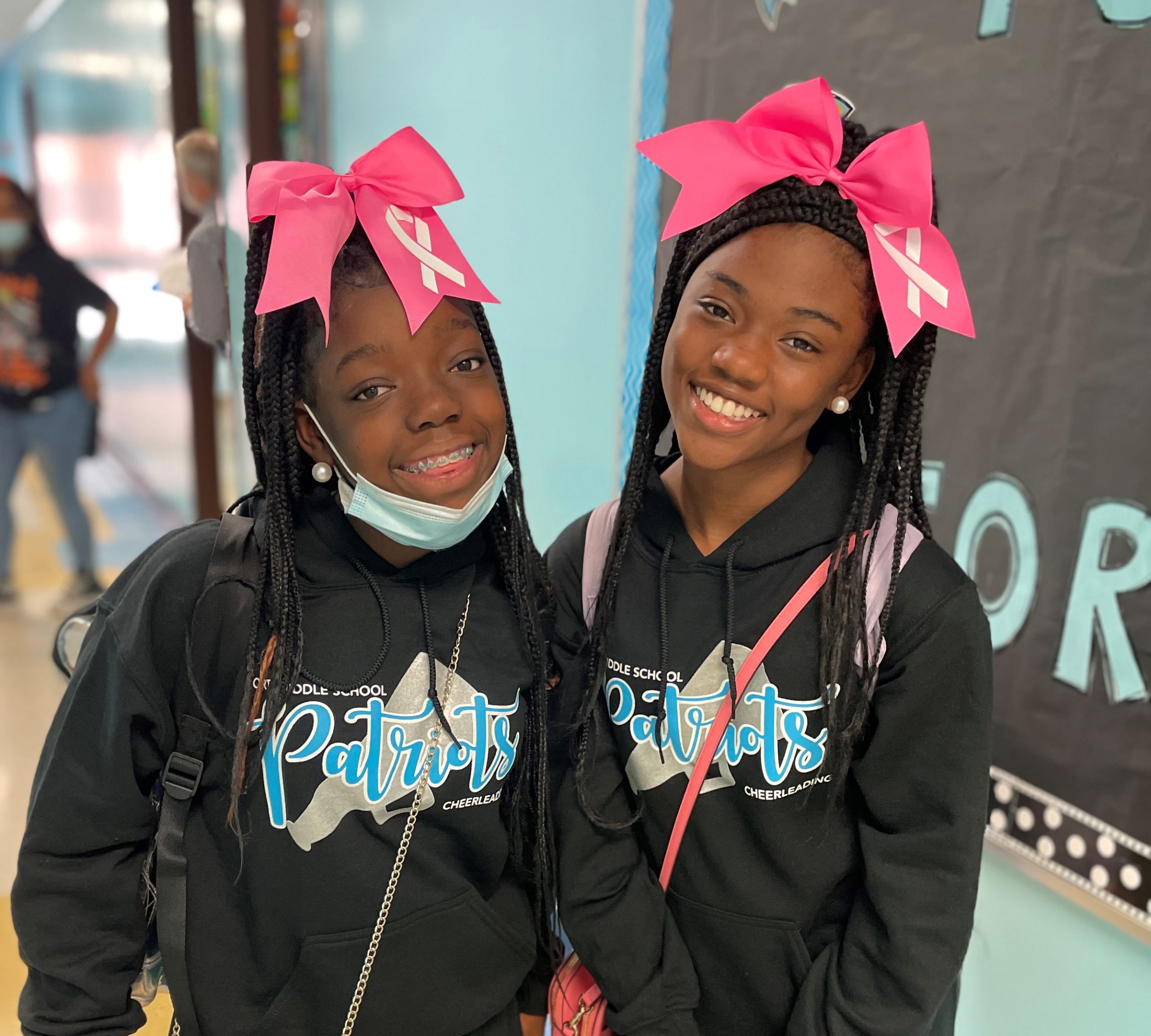 Cheerleaders Kambree and Trinitee are excited for the Mighty Patriots first game against Blackmon Road Middle School.
Ms. Upshaw's proximity class is very engaged in this lesson!
This seventh grader is FORTified!
Mrs. Merritt confers with a seventh grader about her schedule in Zone D.

MATHEMATICS:
Jacquiette Smith
Dr. Wayne Williams
ELA:
Sammie Sims
Lashondra Upshaw
SOCIAL STUDIES:
April Allen
Aletha Carter
SCIENCE:
Timothy Murphy
Latoya Mobley
LEARNING SPECIALISTS:
Rebekah Kreyling
Julia Abner
CONNECTIONS:
Crystal Simonton, Drama
Gavin Anderson, Band
New Art teacher (TBA)
New Chorus teacher (TBA)
Ariel Mobley, Technology
Angel Washington, Marketing