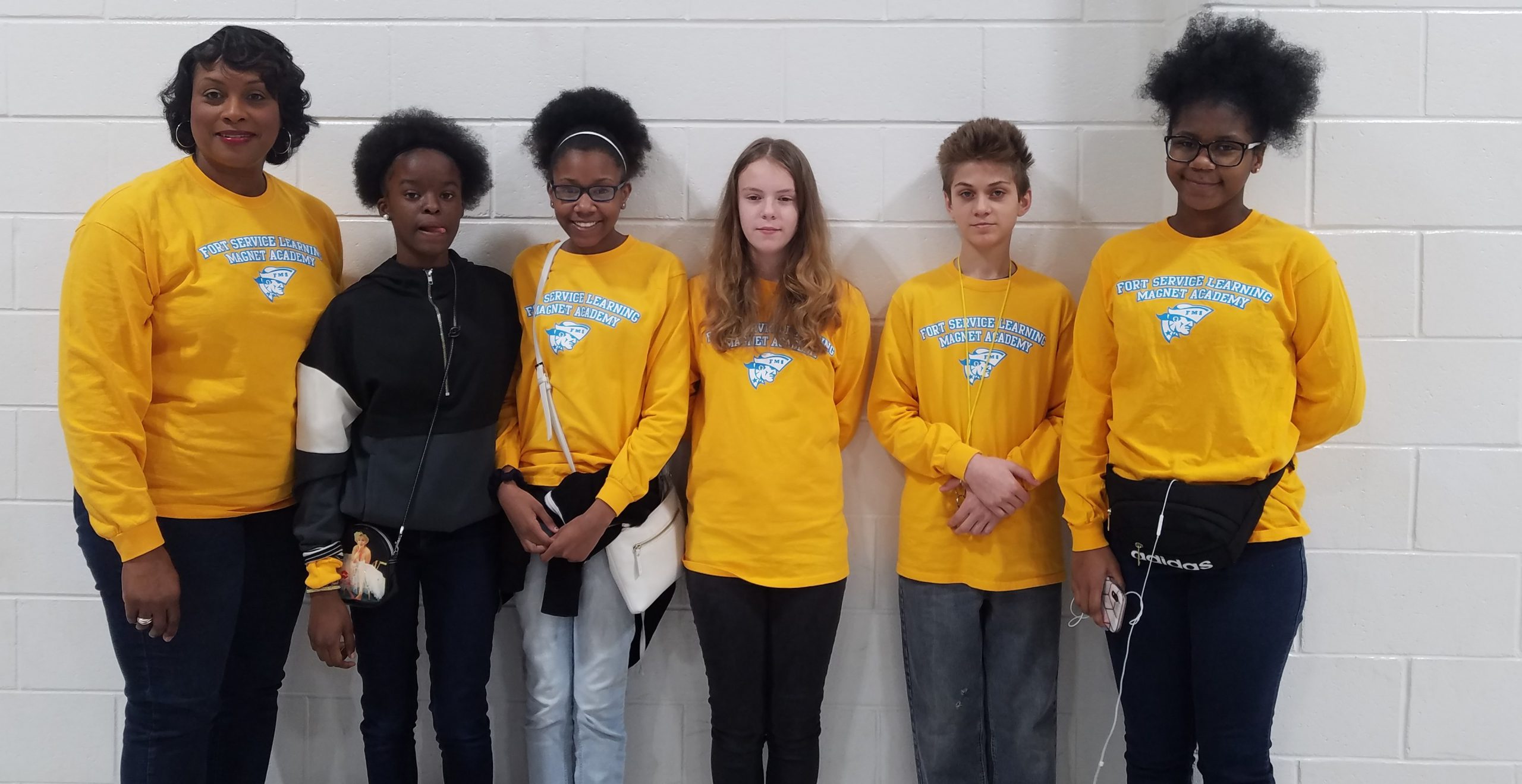 Pictured above:

Reading Bowl coach/sponsor, Mrs. Erika Screws, 

Tianna Jackson, Adrainne Moore, Karley Griffin, Craig Piper, and NiQuoi June.  On Saturday, January 25, 2020, these students competed against other middle schools in the area at the

2019-2020 Helen Ruffin Reading Bowl.
CONGRATULATIONS!!!
For information on the Media Center
or how to become a
Reading Bowl member,contact
media specialist Erika 

Screws

 
at

706-569-3740.
FSLMA's Virtual Library
Welcome to Fort's Virtual Library

To view additional pages, hover mouse over document and use the page up and page down controls at the bottom of page.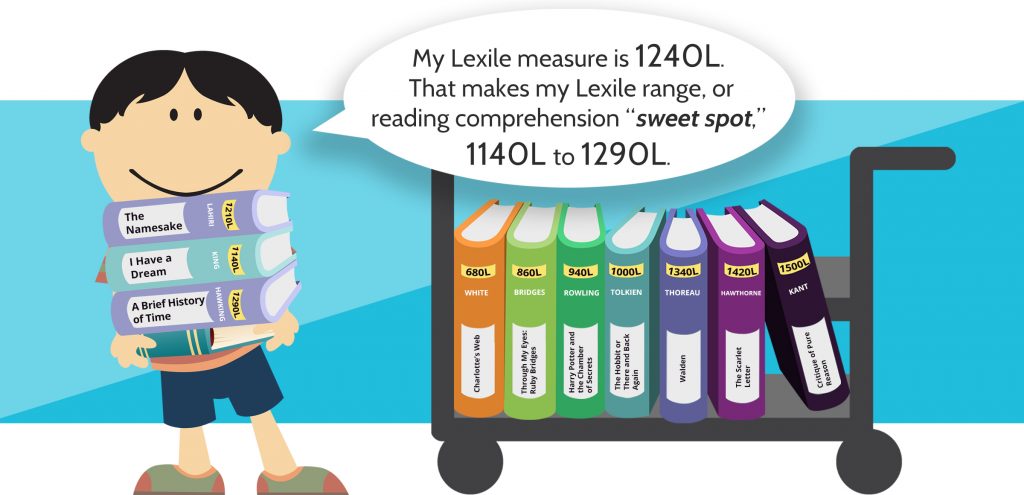 For more information on what a Lexile Level is and how they are calculated:
A popular method used by schools to measure a student reader's ability is Lexile level or a Lexile Measure. A Lexile measure is a valuable tool for teachers, parents, and students. It serves two unique functions: it is the measure of how difficult a text is OR a student's reading ability level. The Lexile Framework was developed by MetaMetrics©, an educational assessment and research team, funded originally by the National Institute of Child Health and Human Development. 
How It Works
A student receives his or her Lexile measure from one of two ways: taking a school-administered SRI (Scholastic Reading Inventory) test, which is specifically designed to measure Lexile or reading ability OR by taking a standardized reading test which converts the reader's results to a Lexile measure. If a student gets a 550L then he or she is a 550 level Lexile reader. 550L is the measure of his or her readability level. It is important to note it is never called a score! This encourages student achievement. 
Determining Your Child's Lexile Level 

The Lexile level will always be shown as a number with an "L" after it — for example 770L = 770 Lexile. The higher the Lexile measure, the higher the student's reading level. The reader's Lexile Framework works in intervals of five with 5L being the lowest. The highest possible measure is 2000L. Anything below 5L is assessed as a BR or Beginning Reader.
---