The 2017 FSLMA Cross Country Team:
Carmelo Allen                      Jadyn Bussey                Sydney Clark                 Jordan Daigle
Summer Davenport             Jakeldyn Davis              Eric Jerkins                    Heaven Luckie
Quarterionna Groce             Na'Brentis Jackson       Kingston Salmon           Christopher Smith
Kellonie Pearce-Scott          David Pruitt                   Courtney Stephens         Joslynn Williams
Head Coach Sierra Brooks:
brooks.sierra.s@muscogee.k12.ga.us OR 706-569-3740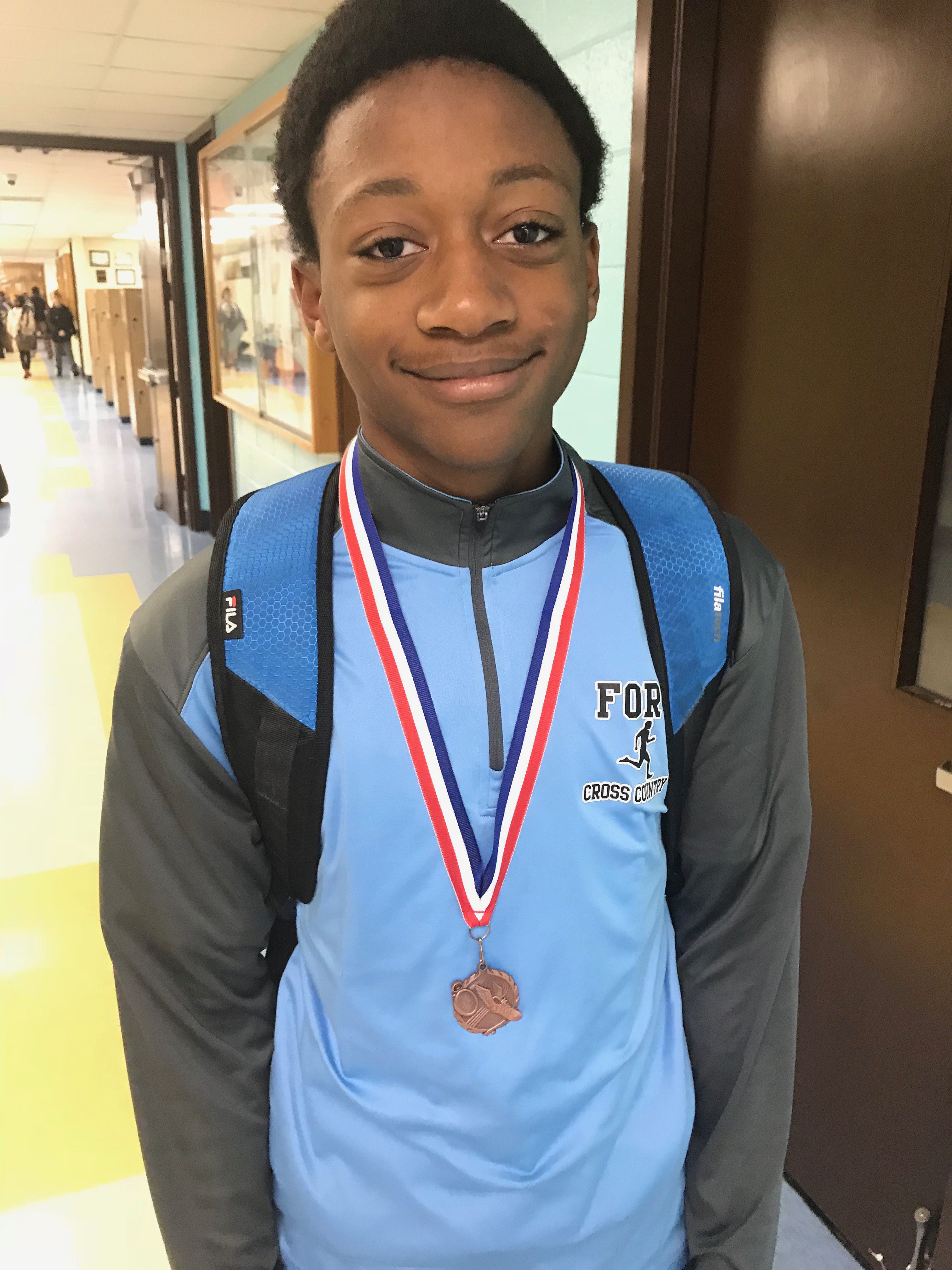 FSLMA cross country runner, Christopher Smith, placed in the top 10 at the Muscogee County District Championship meet.  Coach Sierra Brooks presented him with his medal on November 2, 2017.  Congratulations Chris!!!  We are so proud of your accomplishment.