Fort Service Learning Magnet Academy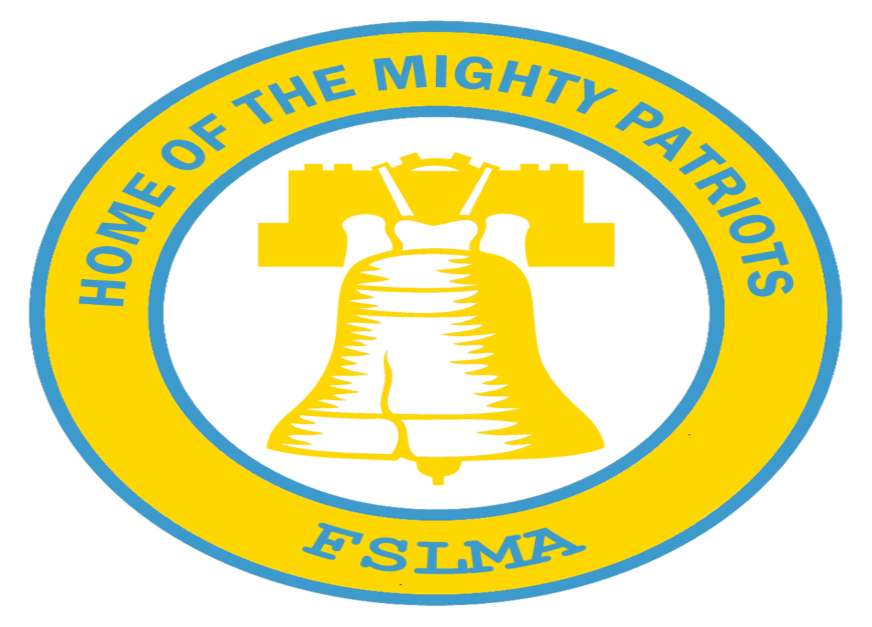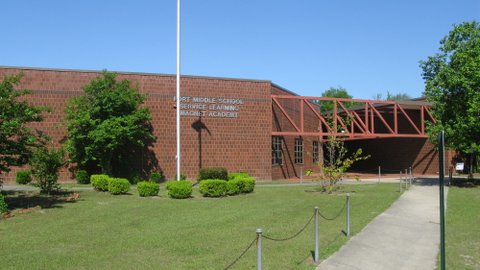 Secretary:
Carla Wilson
Counselors:
Mary Myers and Mary Watlington
School Testing Coordinator:

Madeline Boykin
Magnet Coordinator:

Elizabeth Bryan
Bookkeeper:

Ladetria Neal
Attendance Clerk:
Renee Ladner
Webmaster:

Jody Hunsaker Russell
Athletic Director:
Shanakie Ward
LEA Facilitator:
Rachel H. Johnson
Mission
The Mission of Fort
The mission of Fort Middle School is to promote the intellectual, social, emotional and physical development of our students in a safe, challenging environment so that they become confident, self-disciplined, productive members of a global society.
School History
Fort Junior High School was fully accredited in 1978. The school was constructed to serve the educational needs of students in northeastern Muscogee County. The school was awarded the School of Excellence Award in 1985. In 1992, Fort officially moved from a junior high to a middle school concept. The school was named in memory of T. Hicks Fort. Mr. Fort was judge of the Chattahoochee Judicial Circuit and was a member of the Board of Education from 1910 until 1941, serving as the chairman from 1924 until 1941. Fort Middle School is located at 2900 Woodruff Farm Road, on property donated to the school district by the T Hicks Fort family.
Special Programs
Arbor Day Program
Black History Recognition Program
Customer Service Program
Distinguished Gents Program
G.I.F.T.S. Program
Keep Columbus Beautiful
Legacy Day
MEDDAC Tutorial Program
Mini Teacher Cadet Program
Passport to Manhood Program
Saturday CRCT Tutorials
Sister School – Kiryu, Japan
Velocity
Student Incentive
8th Grade Graduation
Award of Excellence
Educational Field Trips
Honor Roll
MBIA Award for Excellence
MBIA provides incentives for students who make grades of "B's" and above
Patriot of the Month
Perfect Attendance
Student Competition
School Awards
2016 GaDoE Family Friendly Partnership Award
Academic Bowl Team-District Winner
All-State Choral participants
Girls Basketball Champions (2018, 2019)
Competed at the National Level for National History Day
Exchange Club Young Citizen Award
Football Champions (2016, 2017)
Gateway School Award
Gifted Education project displayed at NASA Center
GMEA District trumpet audition winner
Lion's Club Poster Winners
National History Day Regional Competition-1st place Junior Division Exhibit, 2nd place Junior Division Performance
National History Day State Competition-3rd place/Honorable Junior Division Exhibit
Page Bowl Academic Competition-1st place School District Competition, 1st place Regional Competition, State Semi-finals: One of
Top Eight Georgia Teams
School of Excellence
Science Fair State Winners-one 1st place entry
Science Fair-One entry 1st place in Region and State, two 2nd place entries, two 3rd place entries
State History Day Winners
State Partner in Education
Steeple Chase Art Competition Winners
Superior Rating Orchestra Festival (District Level)
T. Hiram Stanley Award
Track Champions (2018, 2019)
School Facilities
Number of Classrooms: 41
Number of Computers: 101