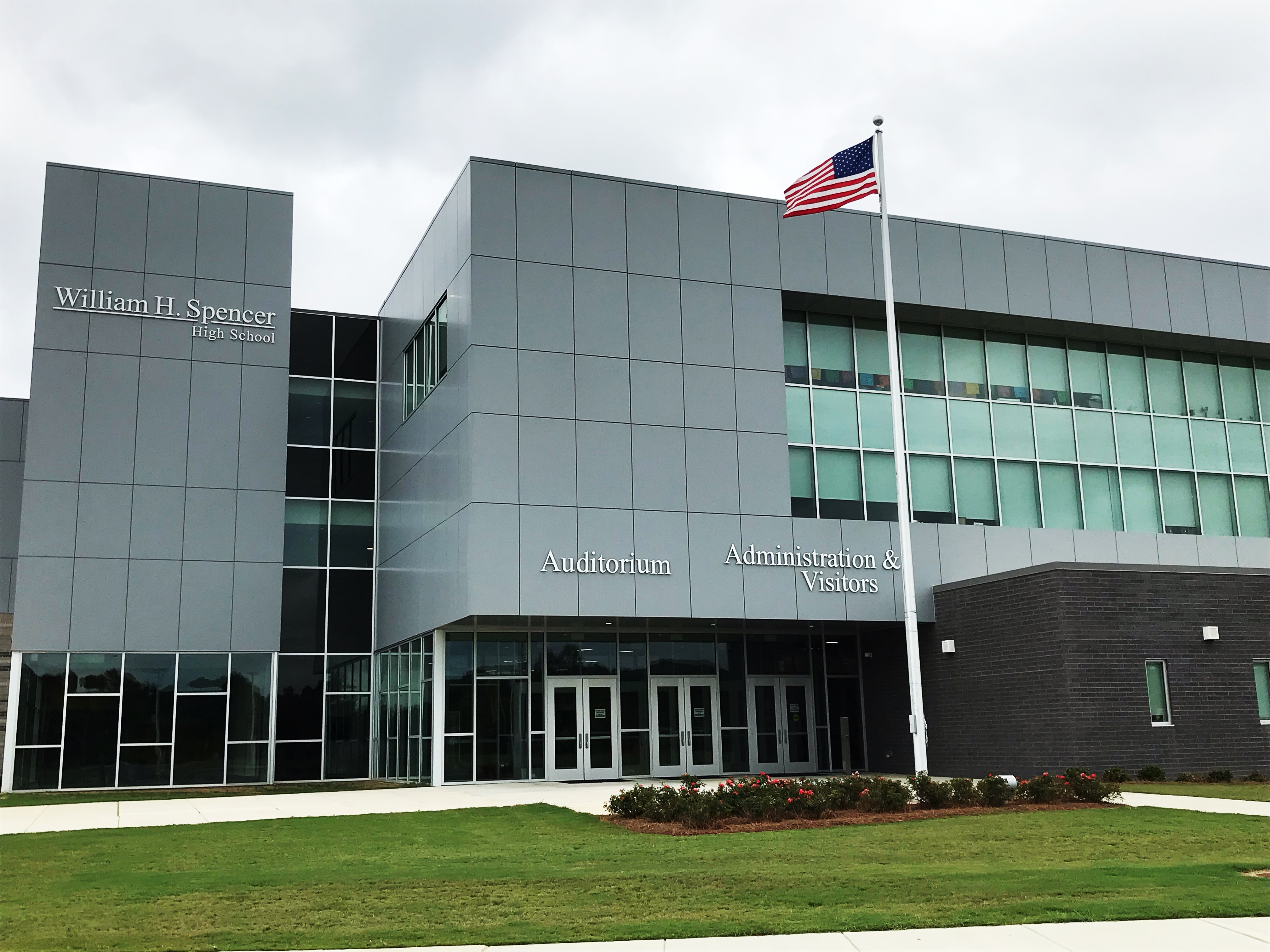 William H. Spencer High School
Congratulations!! GHSA AAAA Boys Basketball State Championship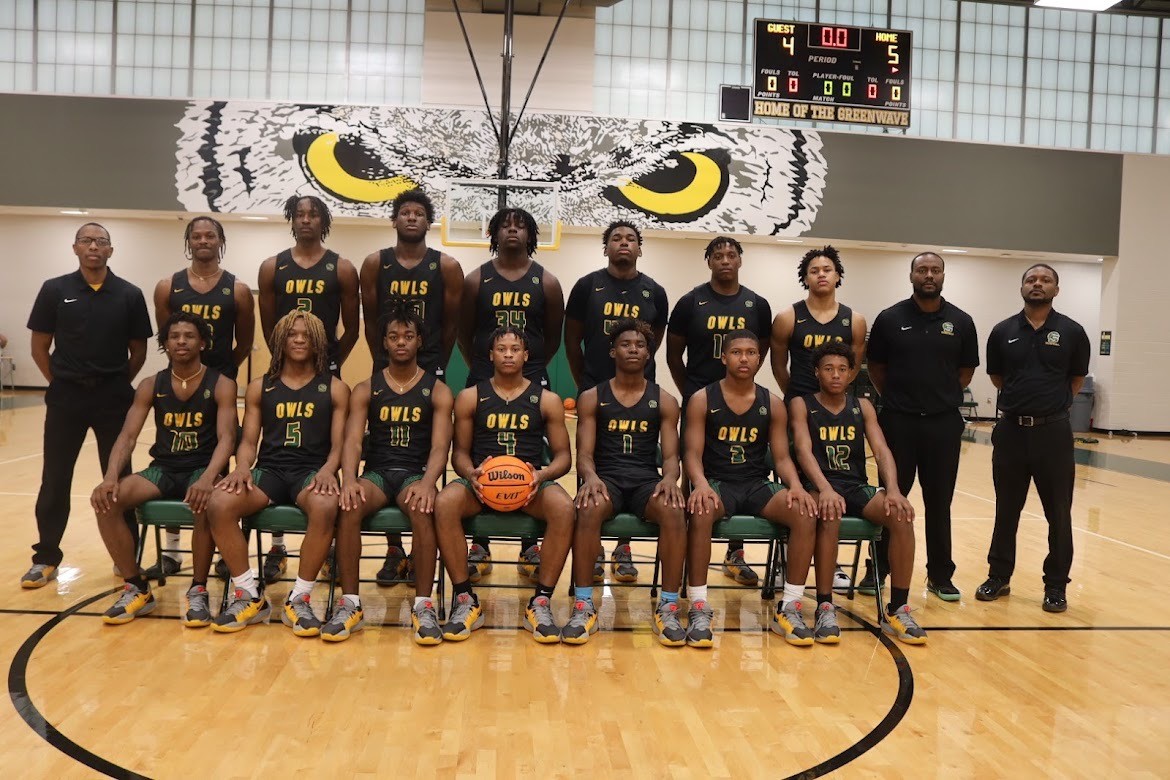 Congratulations to the Coaches and out 3-Peat Regional Champs – Varsity Boys Basketball team!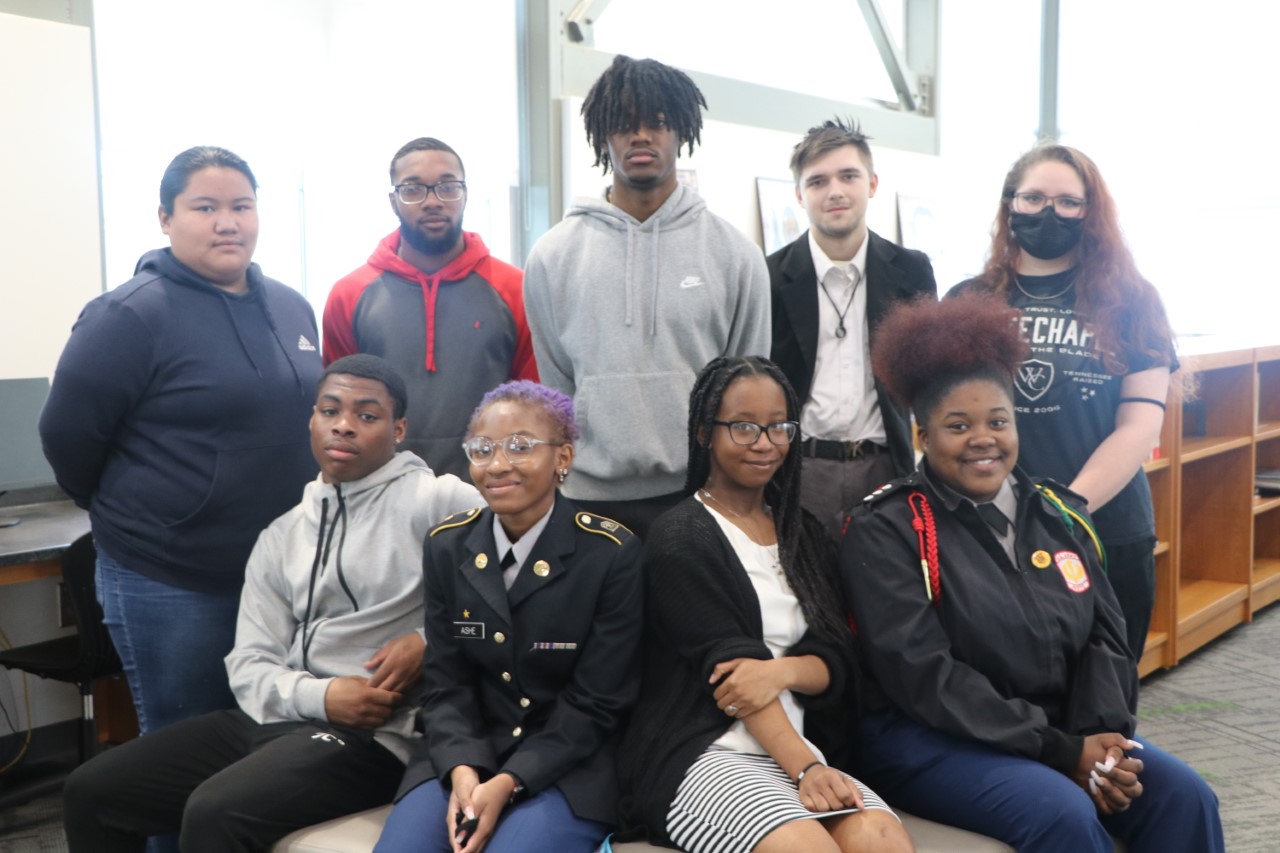 2022 Page One Candidates
Congratulations to Victoria Rosser on receiving the Grit Award from the Chattahoochee Valley Sports Hall of Fame!
Congratulations to Kyrie Deas on receiving the Grit Award from the Chattahoochee Valley Sports Hall of Fame!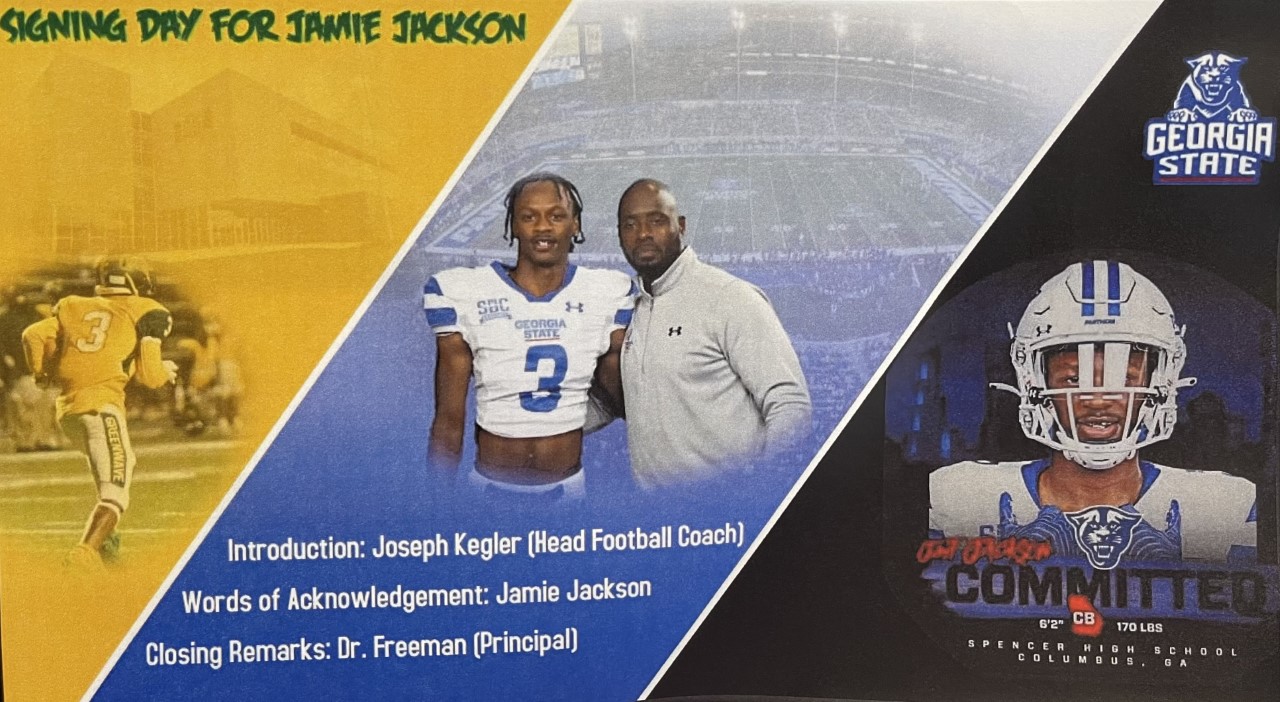 National Early Signing Day
Congratulations to J.T. Jackson!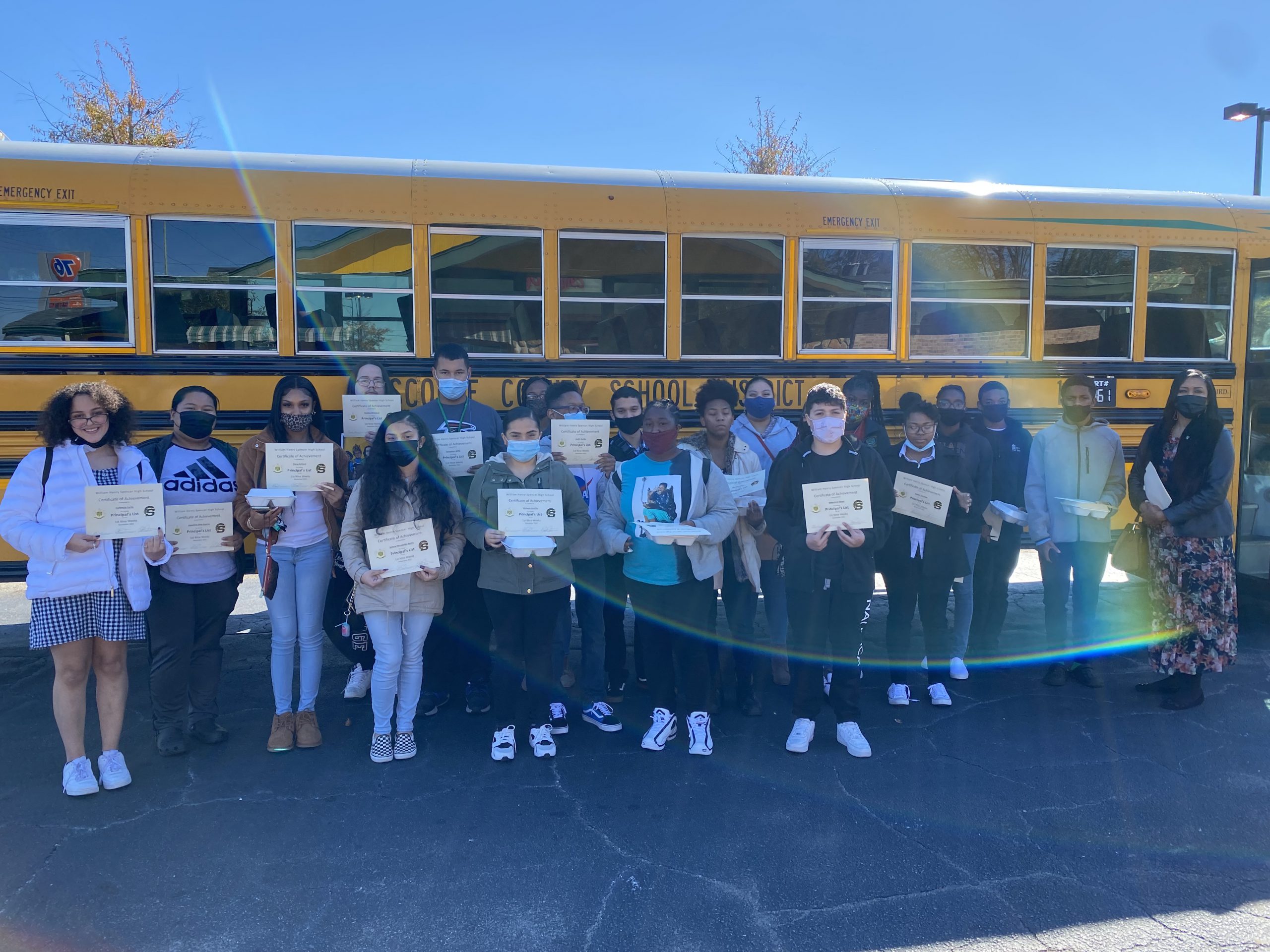 Congratulations - All A's 1st 9 Weeks
Congratulations to Coach Deas, Coach Kegler, Coach Allen, and the Lady Greenwave Girls Basketball team on being the recipient of a $10,000 award entitled "Support for her Sole" sponsored by Hibbett Sports and Nike!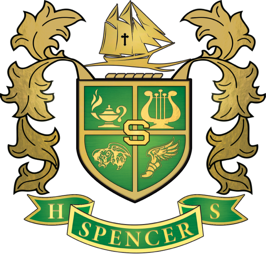 Welcome to
William H. Spencer High School
Home of the Greenwave
---
Join the Greenwave Dance Team! https://mrsangeladams.wixsite.com/shsdance
read more
As the principal of William H. Spencer High School, I realize and appreciate the historical and current significance of the opportunity I have been given.  The portraits of the past principals that we pass each and every day are constant reminders of the rich tradition our school has enjoyed for decades. W.H. Spencer has a myriad of opportunities for students which include our Academy of Computer Science and Electronic Game Design magnet. As we embark on this new journey, I commit to serving our students, faculty, parents, and community to best of my ability.  Our school is our family, and we will love, educate, and nurture our young men and women, so that they can develop into future leaders in all areas both home and abroad. Once again, I appreciate this awesome opportunity to impact the lives of our greatest resources – our children. Thanks again for your trust, commitment, and service to our students, and we look forward to having an outstanding school year.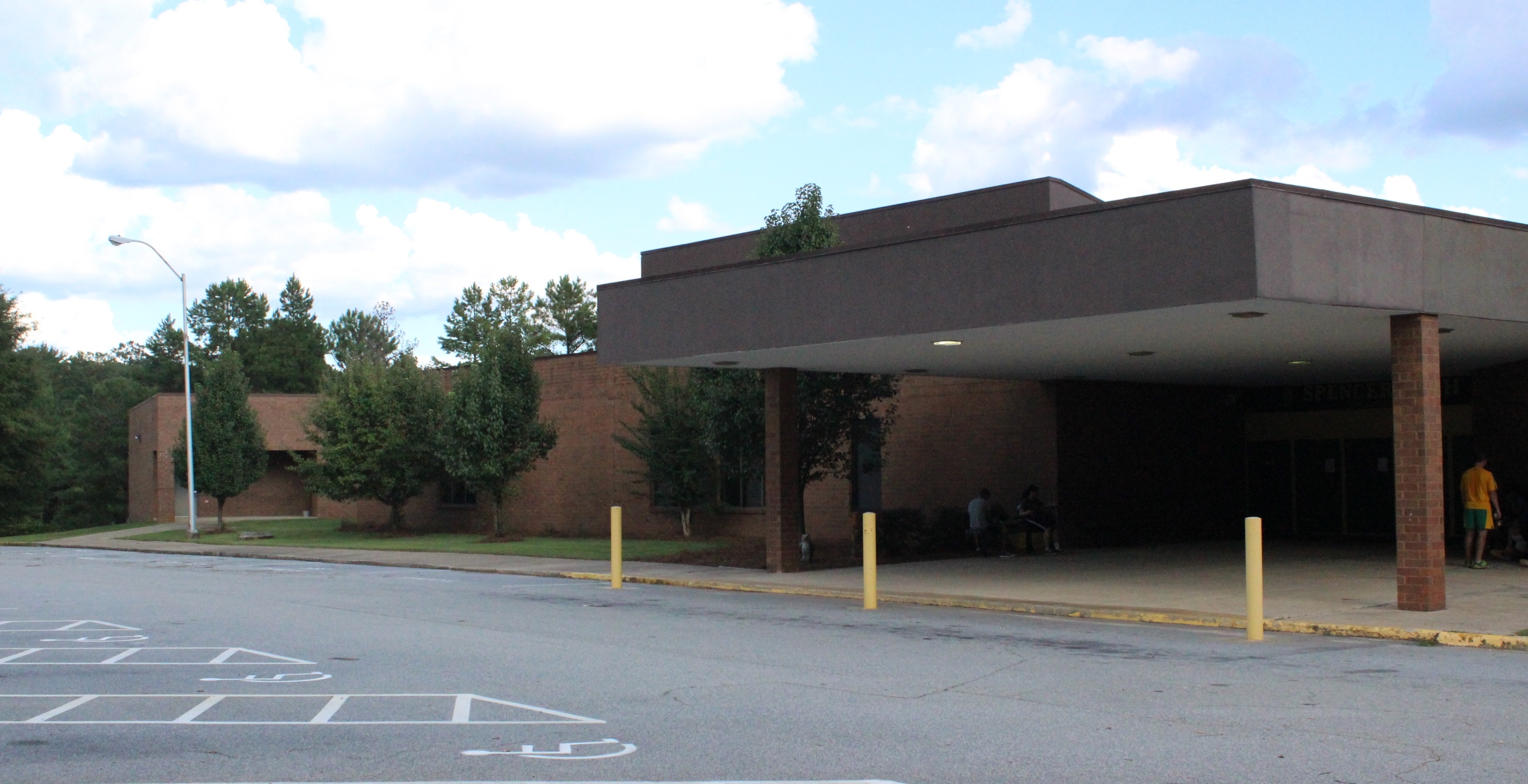 Spencer Past
Established in 1930 with a teaching staff of 15
Spencer Present
Home to the Academy of Computer Science and Electronic Gaming and a proud vibrant school culture
Spencer Future
On the path to producing college and career ready global citizens
Years of Heritage and History