G.W. Carver Tigers
Welcome to our Scholarship page! Be sure you check this page regualry for deadlines and shcholarship updates!
Below is a link of points of contacts needed for scholarship information! Feel free to reach out to your school's point of contact! 
Ronald J. Mahoney Kinetic Scholarship
Click here to view the scholarship application. 
Your complete application package must be received by the close of business March 30, 2023. The mail in address is located in the scholarship package.   
Dr. Melvin D. Matthews, Sr., Lambda Iota Scholarship Award
Click Here to view the scholarship application.
All nominations must be postmarked by April 17, 2023 and mailed to the Scholarship Committee, Lambda Iota Chapter, 9141 Midland Woods Dr., Midland, GA 31820.
Troy A Murphy "Making a Difference" Scholarship
Click Here to view the scholarship application.
The application must be mailed in and received by the committee no later than April 15th, 2023.
Attention Juniors & Seniors
See the flyer below for information on the Memphis College Tour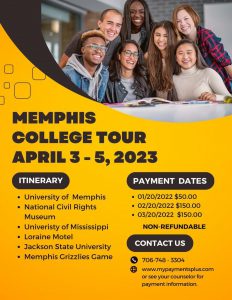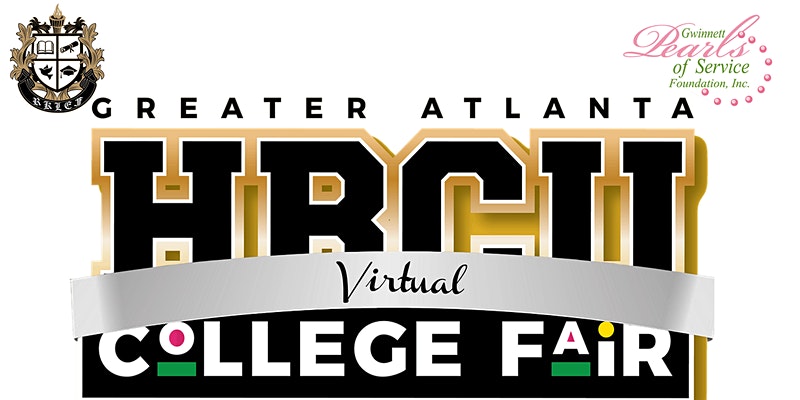 If interested in this scholasrhip, please click HERE for appliation details!
Tour details:
Friday,February 4, 2022

at

1:00pm

&

Saturday, February 5, 2022

at

4:00pm. 
Real Estate Scholarship
Deadline : March 30, 2023
Hi, I'm Tyseanna Walton, a local real estate agent with Coldwell Banker Kennon, Parker, Duncan & Davis. I'm licensed in both Georgia and Alabama. I'm a Columbus native; a graduate of Carver High School and a proud graduate of Albany State University. I'm a former US Army Mechanic and Operation Enduring Freedom veteran with a passion for helping people! I've always had a passion for helping others and a heart to give back. I enlisted in the military as just a junior in high school and served for 12 years. The experiences I had while serving in the Army instilled in me the discipline it takes to trust the process, focus on what's at hand and then what the future could bring. So, when I decided to separate from the Army, I wanted to make sure I could utilize that to continue to serve my community in the best way possible by helping them achieve the dreams of homeownership and building generational wealth through real estate.
To give back to my community, I am excited to offer scholarships for students who are seriously interested in starting a career in real estate. Two new scholarship recipients will be selected every year.
Please read the criteria below and submit all entries via email to Solddbyty@gmail.com, for consideration. Scholarship entries will be accepted January 1st, 2023 -March 29, 2023 by 11:59 PM EST. The application deadline is March 30, 2023.
A) The scholarship is available to high school juniors or seniors.
B) All applications will be reviewed.
C) Scholarships may only be used for tuition of the real estate course. Scholarship funds will be paid directly to the school.
APPLICATION REQUIREMENTS
A) A 500-word essay about "Why you want to be a real estate agent and what are some qualities you possess that would make you a great agent? "
B) A letter of recommendation from a teacher. Letters must be signed on school letterhead, and include contact information of the person making the recommendation.
Shawn Carter Foundation
The Shawn Carter Scholarship Fund (SCSF) was founded on the belief that any motivated individual in need should have the opportunity to further his or her education. By removing some of the financial burdens associated with going to, surviving in, and graduating from college, the SCSF plays a vital role in increasing college access and success for many motivated yet underserved youth and young adults. The SCSF provides individual grants, paid directly to the educational institution, to every student who qualifies and reapplies yearly, from admission to graduation. The grant can be used to cover tuition expenses and related supplemental educational expenses such as books, lab fees, travel and select costs of living. All Shawn Carter Scholars are required to "give back" by conducting community service and by serving as mentors to younger, aspiring Shawn Carter Scholars.
Click HERE for scholarship information! 
The application opens on

April 1st

and closes on

April 30th!!!
2023 Washington Youth Tour
Diverse Power will sponsor three local high school students on an all expense paid trip to Washington, D.C. The three students, along with other participants from around the state, will begin the tour on June 15, 2023 and will conclude the tour with their arrival back in Atlanta on June 22, 2023. 
The tour is an excellent chance for the students to see the Capitol of our nation, as well as meet other high school students from around the country. It is an opportunity to learn about our government and the history of our nation – all this for free! 
Please review the enclosed entry rules and guidelines. If you have any questions, please contact me at our office at 706–845–2000, extension 347. 
Walter Harrison Scholarship
Diverse Power will be submitting two applications of graduating high school seniors, currently enrolled undergraduate college students, or currently enrolled vocational–technical school students from within our service area for an opportunity to win a Walter Harrison Scholarship in the amount of $1,000.00 This scholarship is financed by donations from various participating co–ops throughout the state, one of which is Diverse Power. 
Diverse Power will select two applicants from our service area to submit to the state level. Several scholarships will be awarded in the spring of the year, with the number awarded depending on the fund's earnings. The applicant selection at the local level will be based on the following: 
1. Walter Harrison Scholarship criteria. 2. Financial need. 3. Academic and scholastic record. 4. Parents/guardians are members of Diverse Power. 5. Scholarship is to be used for an educational institution in the state of Georgia. 
Enclosed are the application form and criteria list. Feel free to make additional copies as needed. All applications must be received no later than January 9, 2023. Please submit all applications to: 
Ken Pope Diverse Power 
1400 South Davis Road P. O. Box 160 LaGrange, GA 30241 
If you have any questions please contact Ken Pope at 706–845–2000, extension 347. 
Click here to access the full applications for the tour and the scholarship.
Scholarships due in January/February 
Scholarships due in March
GEICC Scholarship
Minimum of five $1,000 scholarships for graduating seniors involved in STEM
Application deadline March 14, 2021
Visit GetIntoEnergyGA.com for more information on careers in energy!
Apply here for the GEICC Scholarship! 
Community Foundation of the Chattahoochee Valley
The James Henry Smith and Gladys Manning Smith Scholarship at the Community Foundation of the Chattahoochee Valley is intended to help students with financial need, high character, and average and above scholastic merit achieve a college education. The Community Foundation will select one Smith Scholar in the spring of 2021 and the scholarship will pay an annual amount determined by the endowed spending policy of the Community Foundation – approximately $6,000-$7,000 annually.
The Jeanette Williamson Craig and Eugene L. Craig Scholarship: Sewing a Love for Learning at the Community Foundation of the Chattahoochee is intended to help students with financial need, high character, and average and above scholastic merit achieve a college education. The scholarship committee will select one Craig Scholar in the spring of 2021 and the scholarship will pay $5,000 annually.
Applications are due by 5 p.m. on Friday, March 12, 2021. More information and applications are available at: https://cfcv.communityforce.com 
ADRIAN & CORENA SWANIER EDUCATION SCHOLARSHIP
The Adrian & Corena Swanier Education Scholarship was established in 2010 to provide educational assistance for military students. The program has awarded $23,000 to hard working military brats worldwide. Each Adrian & Corena Swanier Education scholarship for the 2017-2018 academic year will be in the amount of $1,000.00, $500.00 per semester.
Click here for the scholarship application: A&C Swanier
The National Association of Negro Business and Professional Women's Clubs, Inc.
To access this scholarship and information, the link is below.
The National Association
Due: March 31st
Scholarships due in April 
Columbus Old School Education Foundation
Click on the link below for access to the scholarship application:
Ancient Egyptian Arabic Order Nobles Mystic Shrine, N & S America, Inc
This program will award a recipient or recipients book/tuition assistance. This program is available to current high school seniors who will matriculate to a four (4) year Historically Black College or University (HBCU) in the Fall. To apply, please click on the ink below.
Apply HERE
Due date: May 30, 2022
Scholarships due in September 
 Marcus and Mack Scholarship 
Applicant is a U.S. citizen currently enrolled or about to attend an accredited community college, undergraduate, or graduate program within the United States 
Academic achievement as reflected by a minimum 3.0 GPA 
The applicant must then write a 1,000-word essay explaining how they work to make their community a better place.
Deadline- September 30, 2021 
Application link: https://marcusandmack.com/the-caring-community-scholarship/  
Scholarships due in October
Trapology Gaming Scholarship

The Trapology Aspiring Gaming Scholarship is open to high school seniors and undergraduates with a 3.0 average GPA. Applicants must be applying to or currently completing a study related to game design at a recognized university or post-secondary school
Must: Show proof of a 3.0 average GPA over the last two years, Submit current resume, How will you use your scholarship money? (500 word essay), What are your aspirations going into the gaming industry and how do plan on achieving these through character, service, etc.? (500 word essay), What inspires you about gaming and why does this make you want to contribute to the industry? (500 word essay), Submit 2 letters of recommendation, Attach samples of personal projects or creative work
Deadline October 1, 2020 
Click this link to apply: https://trapologyboston.com/gaming-scholarship/ 
Chick Evans Scholarship for Caddies
Sponsor: Evans Scholars Foundation
Amount: Varies
Closing Date: October 30, 2020
Description: Scholarship is open to students who have a strong caddie record and excellent academics. Applicant must have completed their junior year of high school with above a B average. Applicant must plan to attend an institution with an Evans Scholars Program (list of institutions available on website).
Coca-Cola Scholarship
The Coca-Cola Scholars Program scholarship is an achievement-based scholarship awarded to graduating high school seniors. Students are recognized for their capacity to lead and serve, as well as their commitment to making a significant impact on their schools and communities. 150 Coca-Cola Scholars are selected each year to receive this $20,000 scholarship.
Deadline Oct. 31, 2021
Click this link to apply: https://www.coca-colascholarsfoundation.org/apply/
Jack Kent Cooke Foundation College Scholarship Program
Sponsor: Jack Kent Cooke Foundation
Amount: Up to $40,000 per year
Closing Date: October 30, 2020
Description: Scholarship is open to graduating high school seniors who have at least at 3.5 GPA. Scholars are selected based on exceptional academic ability and achievement, financial or supply chain logistics.
$1,000 Scholarship/$1,000 Grant: Use Our Guide to Start a Conversation About Anti-Racism
Sponsor: DoSomething
Amount: $1,000
Closing Date: October 31, 2020
Description: You could win a $1,000 scholarship by using our step-by-step guide to start a conversation about anti-racism with a friend or family member. (We'll also donate an additional $1,000 to a Black-led racial justice org of your choosing.) There are so many ways to disrupt racism — for example, 75% of young people say voting is the most important thing we can do. Whether you identify as Black, non-Black POC, or white, we've got an easy-to-use guide to start the conversation and earn a chance to win a $1,000 scholarship plus unlock a $1,000 donation.
$1,000 Easy Scholarship: Fill Out An Easy Pledge to Vote!
Sponsor: DoSomething
Amount: $1,000
Closing Date: October 31, 2020
Description: You could win an easy $1,000 scholarship by filling out our easy pledge to vote this November. All you have to do is share why you plan on voting this fall. It takes less than 2 minutes! Fill out the online pledge form to automatically enter to win a $1,000 scholarship. Only applicable for 18 to 25 year olds. Let's Do This.