Welcome to G. W. Carver High School
Sports news, updates, and schedules
Looking to purchase tickets for our football or basketball games? Are you looking to see the schedule of other sports? Wanting to stay in the loop with student-athlete achievements?
Please click on this link to access our athletics' sports pages!
Click this link to see our weekly athletics newsletter!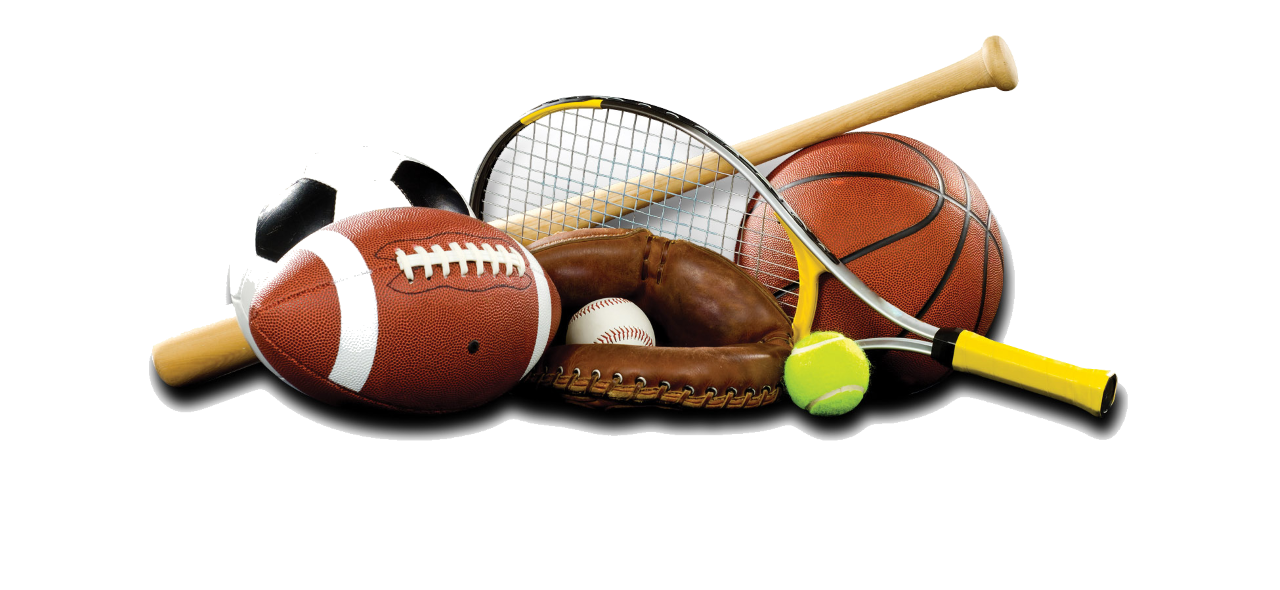 Yearbook Sale Coming Soon!
Yearbooks will be $25.
The link for purchasing is coming soon, check back for updates.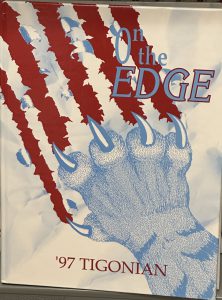 Georgia Milestone Preparatory Sessions
Parents/Guardians, Please Click here to see information for our upcoming GMAS Preparatory Sessions.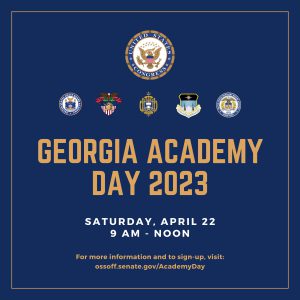 Albany State University Bus Trip
The Chattahoochee Valley Alumni Chapter of Albany State University is sponsoring a bus trip to Albany State University on Saturday, April 1, 2023 for High School Students (Freshmen through Seniors).
There is no fee for the bus trip.  Students will be responsible for their lunch.
Click here to access the permission slip. It must be filled out in order for you to attend. See Coach White in guidance to turn in forms and for more information.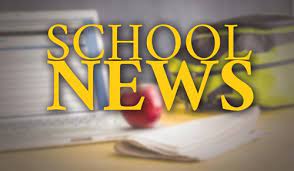 Want the latest in school news? Want to stay up to date with school event? Please visit our School News page.
Basketball Season Updates
TICKET SALES
*Game tickets are available at www.gofan.co
*Spectators must show their ticket for access to the gym
*DO NOT validate tickets prior to arriving at the game. Tickets will be validated by event staff.
*Tickets that are redeemed or validated in advance will not be accepted
GHSA PASSES
*GHSA digital passes will be honored for the passholder plus one guest. Additional guests need a ticket.
*The pass gate is located near the front entrance to the gym.
GAME DAY
*All spectators will enter the campus from 3100 8th St
*Gates will open at 4:00pm. Spectators will not be allowed to leave and re-enter the gym.
*Gate workers will validate tickets prior to entering the gym.
*Metal detector screening is required at the entrance of the facility.
*No bookbags allowed by spectators.  Only the coaches and players with the teams are allowed to bring in equipment bags and bookbags.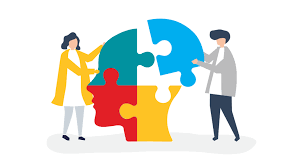 Need help with scheduling or ensuring you are on track for graduation? Please visit our Counseling page for more information!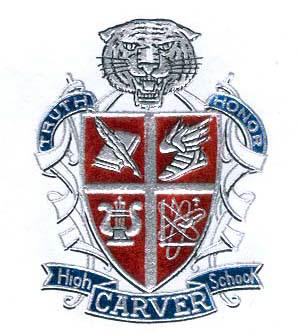 Information is key to success in the Magnet program. If enrolled, please click under this tab for dates, requirements, and other important information!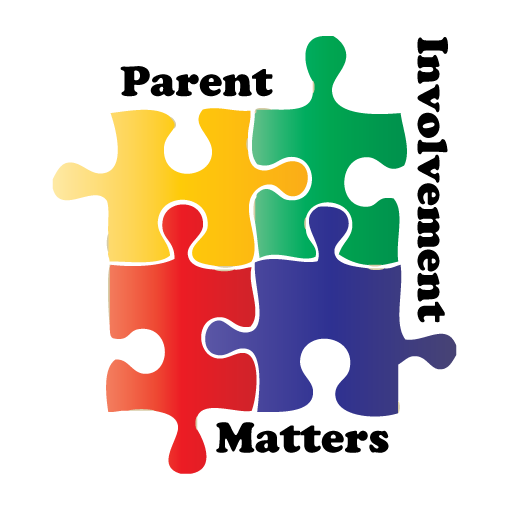 Attention Parents! Please use our Parents tab to stay up to date with Title I information and important meetings.

The W.O.R.K.S Program is a major component of our students' success here at Carver High School. This program focuses on Working on Refocusing, Redefining, and Realigning Kids Successfully. For more information about this program, click here.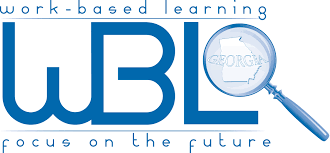 Are you interested in Work-based Learning?  Are you in need of graduation information? Please go under this page for more information!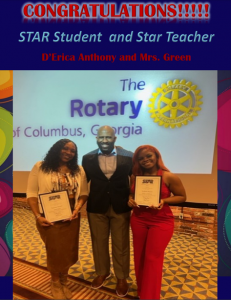 Carver High School Graduate joins U.S. Department of Education as senior advisor (Click

here

to read the article)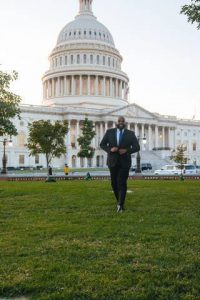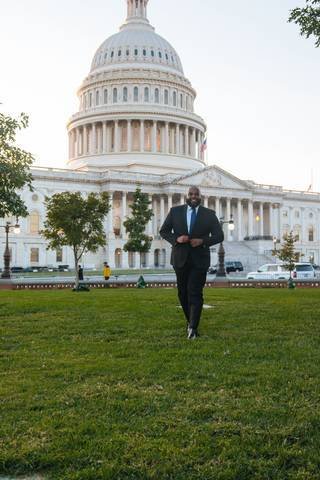 Character Words of the Month from Guidance!
 January/Kindness
| | | |
| --- | --- | --- |
| Week 19 | Polite | Showing positive regard for others in manners, speech, behavior, etc. |
| Week 20 | Generosity | Unselfish willingness to give and share your time and talents at home, school, and community |
| Week 21 | Courtesy/Civility | Polite, civil, and courteous behavior towards others in words and action |
R.O.A.R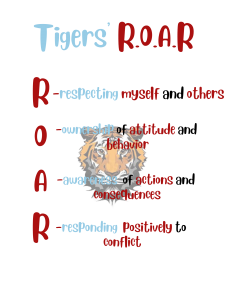 Attention Juniors & Seniors
See the flyer below for information on the Memphis College Tour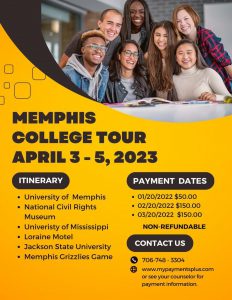 Welcome to the Science/Technology/Engineering/Mathematics Magnet Program of George Washington Carver High School.  The STEM Magnet Program is a program designed to equip our youth with the skills needed to be proficient and prepared for a post-secondary study and the 21st century workforce.  Integrating the four composite areas of science, technology, engineering and math will ensure that our students can solve tough problems, gather and evaluate evidence, and analyze information. The STEM Magnet Program is a rigorous, project-based program but also includes educational field trips that offer our students opportunities to learn more about STEM related careers.  Each magnet student is to fulfill all magnet requirements as well as participate in extracurricular and community activities. Here at George Washington Carver High School, we believe that communication is the key to a successful experience and together parents/guardians, students and teachers will be more successful when we work as a team.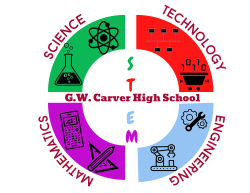 Sports Twitter Updates
For G.W. Carver sports updates, please follow our Twitter page,

@GWCsports

!
Carver High School 22-23 Bell Schedule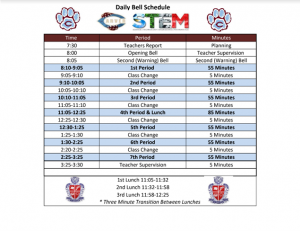 Carver High School 22-23 Advisement Bell Schedule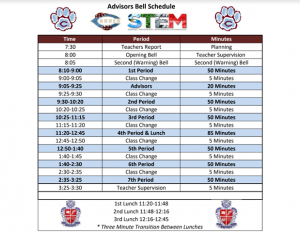 Chromebooks
"All students have been issued a Chromebook (to include Case and Charger) to use during the school day. Students must be responsible for their Chromebook/Case/Charger at all times.  In an effort to be good stewards of taxpayer dollars, students must be responsible for the care of their Chromebook and not damage it in any way. Chromebooks are to be carried in a case at all times when not in use.  Students who damage Chromebooks and/or accessories can be assessed a replacement fee as per Board (see MCSD Board Policy JS: Student Fees, Fines, and Charges)."
Care and Use of School Property – Chromebooks, Textbooks, and Media Center Checkouts
 Students will be held responsible for the proper care of all books, supplies, Chromebooks, and accessories or equipment furnished to them by the school. A student who defaces, damages, or loses school property shall be required to pay for the damage or loss(see MCSD Board Policy JS: Student Fees, Fines, and Charges).
Please Note: A Parent/Student must pay all fees and fines owed to the school in a timely fashion. Parent/Student must clear all fines or fees during the year the fines are assessed. Fines must be paid/cleared where they were assessed and before moving to the next level in school.
Attention Parents and students!
Please utilize these resources to access grades, school-based applications, and to  stay up to date with the news within Muscogee County School District.
Tardy Progression Plan
Please adhere to the following:
1. Tardy 1-6 – pass to class
2.

Tardy 7-10

Thursday School

(failure to show = 2 day home suspension)

– Parents contacted by Mrs. Hardaway
3.

Tardy 11 or more

–

Must Check-in with "Parent or legally documented guardian ONLY"

for remainder of the semester.
The following consequences that will be implemented:

1. Referral to School Social Worker
2. Loss of credit


3. Return to home school (Hardships, Magnet & Open Seat Transfers)
Student and Parent Resources