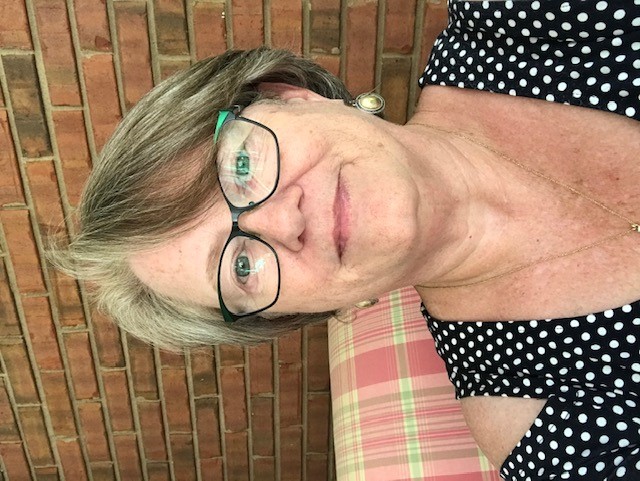 Ms. Susan Hudnall
Media Specialist

This is my 28th year in education and all but one has been with Muscogee County.  It has been my joy to have worked in the two areas that I have loved since I was a child, art and books.  I taught K-12 art for 13 years and am beginning my 15th year as the Media Specialist at Blackmon Road.
BRMS Bookmobile
Click on the BRMS Bookmobile button above to find out how to "HOLD" books online in Destiny and pick them up from school.
Ebooks, Audio Books & Destiny
Destiny is the online catalog system used by MCSD.  By logging into Destiny, students have access to all of our e-book and audiobook titles.  They can also make book recommendations, write reviews, and place holds on books that they want but are already checked out.  Students can also use the WebPath Express component of Destiny to do any required research.  Through WebPath Express, students have access to thousands of educationally grade appropriate websites to support any research project.
To log into Destiny follow the steps below:
Click on the Destiny logo shown above

Click on Blackmon Road Middle School

Click on the "Login" button in the upper right corner of the screen

To log into Destiny, use the same username and password you use to log into the computers at school

On the left side of the page you will see the menu choices.  
Destiny Discover is where you can access e-books and audiobooks.
WebPath Express is where you can search websites for information.  
When you are done, please be sure to log out.  
You can also access Destiny from Clever or by going to the MCSD webpage and clicking on the "Families" tab.  Scroll down the page until you see three columns of links.  "Destiny – Our Libraries" should be in the middle column.
Check Out Policy
---
 Students are allowed to borrow a maximum of two books at a time for a period of two weeks.

All overdue books must be returned before any new books may be borrowed.

 

Students must pay for lost or damaged books before borrowing  any additional materials.