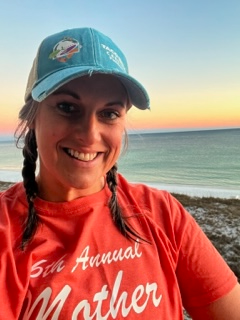 Ms. Christen Bridges
Hello, I'm Ms. Bridges and have been teaching Secondary Math since 2008. I first received my B. S. Mathematics from the University of West Georgia in Carrollton, then later earned my Masters in Curriculum and Instruction from LaGrange College. I taught high school math for 8 years in 3 different cities before deciding to try middle school. I've been teaching 8th graders at Blackmon Road since 2017, and I wouldn't have it any other way! I absolutely love my job, being a teacher and the cheerleading coach here, and the incredible staff and students I get to work with! I come from a very large family who I'm extremely close to. Although I don't have any human children, my Boxer dog, Donnie, is my baby for sure! I love the beach, the mountains, traveling, and pretty much anything outdoors. Looking forward to another great year… Go Eagles!
Mr. Ryan Dobbins
Hello, I am Mr. John Ryan Dobbins. I currently hold a Masters Degree in Instructional Technology and have been teaching for 18 years. Since 2008 I have been a teacher at BRMS teaching 6th, 7th, 8th, and Advanced Algebra 1 math courses. Outside of the classroom l, coach the Math Team at BRMS. Pictured above is my wife Jennifer and I on our 20th wedding anniversary trip at the Grand Canyon. Jennifer and I have 4 amazing daughters: Bailey (17) a senior at Columbus High School, Audrey (15) a junior at Columbus High School, Lucy (12) a 7th grader at BRMS, and Maci (10) a 4th grader at Clubview Elementary. When I am not teaching i spend all my time with these 5 amazing women who I am proud to call my family.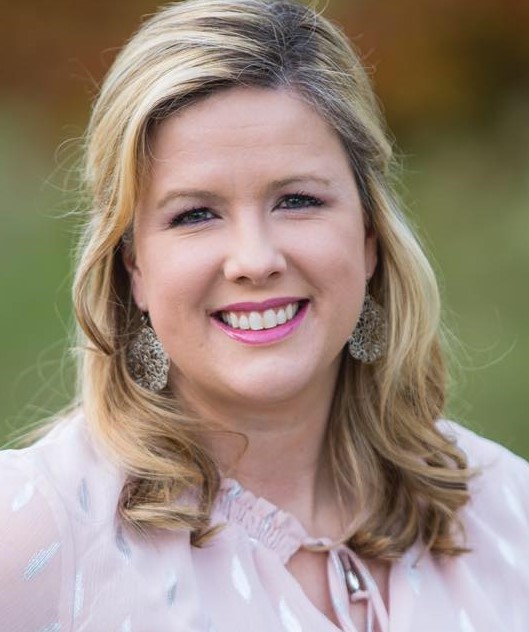 Mrs. Shalon Gillespie
I am Shalon Gillespie and this is my 13th year teaching. Before coming to Blackmon Road Middle School, I taught at Arnold Magnet Academy for eight years. Prior to teaching, I also worked for TSYS for eight years in various roles including as a marketing and communications analyst.  I graduated from Columbus State University with a bachelor's in Business Administration (2004) and a Masters of Arts of Teaching in Middle Grades (2010). Starting this fall 2020, I will begin my doctorate studies in Curriculum and Instruction at Valdosta State University.  I've taught 6th, 7th, and 8th grade math and have my gifted endorsement and my teacher support coach (TSC) endorsement. I serve as the math department chair, and co-sponsor for Future Business Leaders of America (FBLA) and Girls with Pears Becoming Ladies (GPL).  My first year teaching, I was honorable mention for MCSD's Outstanding First Year Teacher of the Year.  I was also Blackmon Road's Teacher of Year for 2019 and TOP 3 Teacher of the Year for the Muscogee County School District.  I absolutely LOVE teaching math! I have experienced so much in my career. From continually going back to the drawing board to figure out how to get my students to learn a concept they just were not understanding, to trying to figure out how to differentiate for all students, to some students coming back to visit me and sharing that they have been successful in so many areas of their life – all of these are what gives me purpose – to push through the messy journey of being a teacher. It is who I am and the reason I teach. It is my passion!  I have been married for 15 years to my wonderful husband, Matt. We have three children: Jadon (13), Adelyn (6), Amelia Grace (5) and a 9-year-old English bulldog named Tucker.  I love to read, ride my road bike, watch documentaries, and spend time with my friends and family. 
Mrs. Melissa Gray
7th Grade Math
Hi! My name is Melissa Gray.  I currently teach 6th and 7th Grade Math here at Blackmon Road Middle School. I am excited about being your child's teacher this coming school year.  With the fast paced challenges that have come our way over the last year, I am ready for the challenge and have designed lessons that will engage your child regardless of whether we are in the classroom environment at school or learning virtually from home. We will get through this together!
A little about me:  I have 3 children, an amazing husband, and an awesome dog!  I graduated with a BS degree in Education from Troy University in 2009. My first 10 years of teaching were at Double Churches Middle School.  I taught ELA, Math, and Social Studies and served as Math Department Chair and Math Team Coach.   I am multi-certified in Math, ELA, Science, and Social Studies as well as Gifted Certified in Elementary and Middle School subjects.  I have participated in STEM Trainings at Young Harris College in Young Harris Georgia, and at GA Tech in Atlanta Georgia.  I was chosen to represent Muscogee County in the Governor's Office of Student Achievement Competition for the Innovation in Classroom Teaching Contest for the 2016-2017 School year.  I am the Sponsor for BRMS Teacher Cadets. I will graduate with my Master's Degree in Teacher Leadership, August 2020.  I look forward to serving your child's educational needs this upcoming school year!
Go Eagles!
Mr. David Jones
6th Grade Math
I am W. David Jones and this is my third year at BRMS.  I am a retired Alabama educator where I have been a math teacher, an assistant principal, a principal, and the district coordinator of such programs as technology, community education, and at-risk programs.  I have also been an Adjunct Computer Science Instructor at Chattahoochee Valley Community College.  I am a happy husband and the father of two sons.  I am also the very proud grandfather of a wonderful 2-year-old girl.  
Since I have an empty nest, I devote a great deal of my time to the children and youth at church.  My hobbies include fishing and kayaking.  I am thankful for the blessing of teaching school.  It is truly a joy to me.
6th Grade Math
6th Grade Advanced Math