Learning Support Specialists
Mrs. Janet Fine
Hi, my name is Janet Fine.  I have taught middle and high school for 25 years. This will be my 14th year at Blackmon Road Middle School.  I have a Bachelors (1995) and Masters (2001) degree from Columbus State University in various areas of Special Education.  I am certified to teach all of the areas of Special Education and I am highly qualified in all of the academic areas.  I was born and raised all over Georgia – from the suburbs of Atlanta (Griffin), the Blue Ridge Mountains where I graduated from high school (Habersham County), and to the very hot middle area of Macon. I would take a mountain vacation that involves horses over the ocean.  Although, I have only lived in one state, I have been fortunate enough to have visited 29 of the 50, as well as 3 countries outside of our own.  My husband John and I have 6 children ranging from the ages of 24 to 11 and 2 grandchildren.  
In addition to being a Learning Support Specialist, I am a Girls with Pearls sponsor and I greatly enjoy empowering tomorrow's Ladies.  I look forward to meeting the 2020-2021 BRMS students!
Ms. Rachel Funk
Hello! My name is Rachel Funk, and I have been a learning support specialist here at Blackmon Road Middle School for over 6 years. I have a Bachelors in Middle Grades ELA & Social Studies (2016) and a Masters in Special Education (2020). I thoroughly enjoy my work with Blackmon's students; teaching is my lifeblood and joy. I also love coaching our debate team, who have won numerous awards. Although I was born in Milledgeville, I grew up and went to school in northeast, Tennessee. I graduated in Alabama (Auburn), and still live in the state. I love reading and writing and enjoy sharing my passion with my students. I have been married for six and a half years and have a rambunctious little toddler who we adore!
6th Grade ELA
7th Grade ELA
Study Skills
Debate Team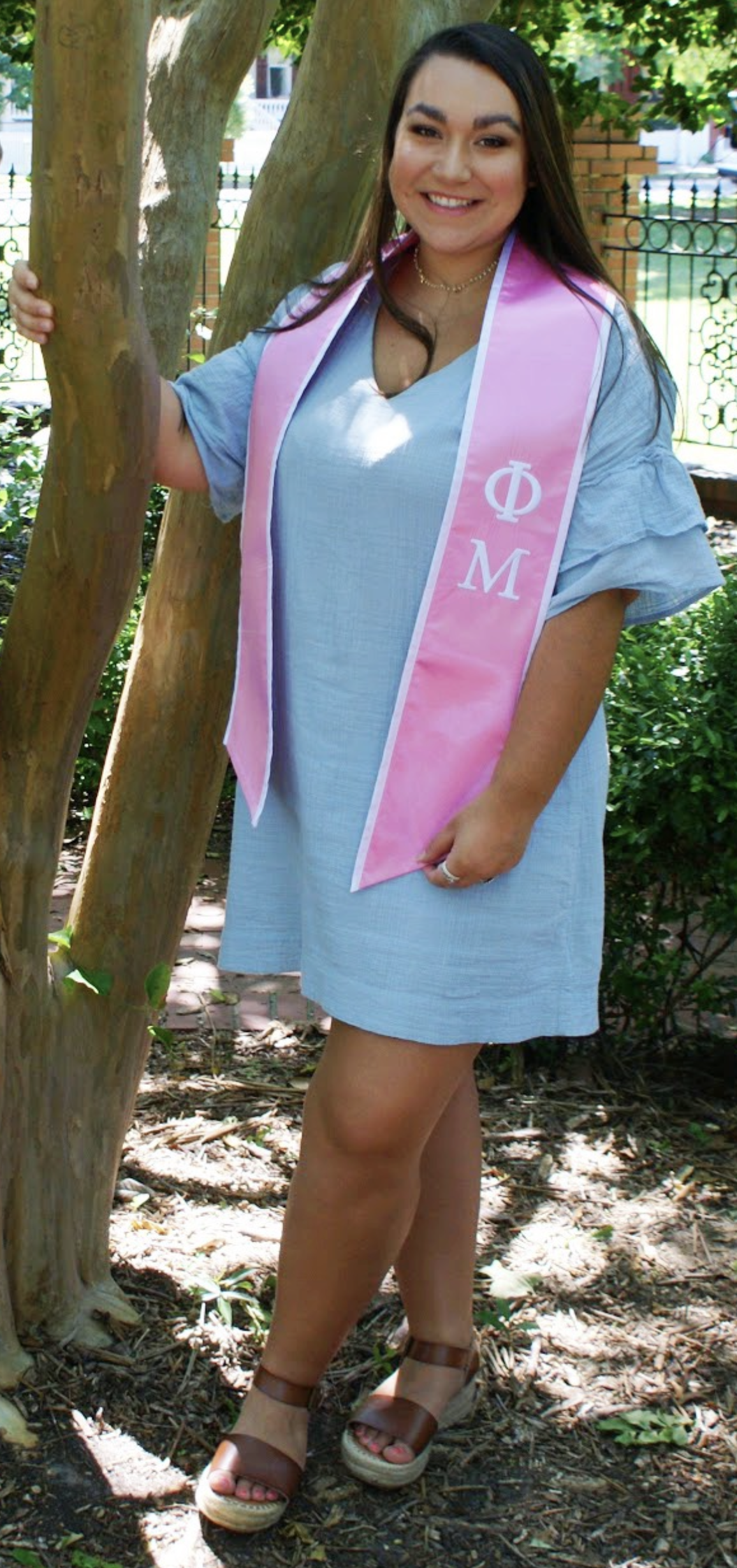 Ms. Morgan Joiner
Hello! My name is Morgan Joiner, and I am a first-year teacher at Blackmon Road Middle School. I am a 2020 graduate from Columbus State University with a degree in Special Education. When it comes to teaching, I could not be more excited than to be starting my first year here at BRMS. I am a huge believer in helping everyone reach their highest potential and sharing both my love and passion for school. I am originally from Roswell, GA, and moved to Columbus for college. I have two cats at home that I adore. I recently have found a passion for cooking, and love the beach and traveling in general. I am looking forward to embarking on this new year and meeting all of you! Go Eagles!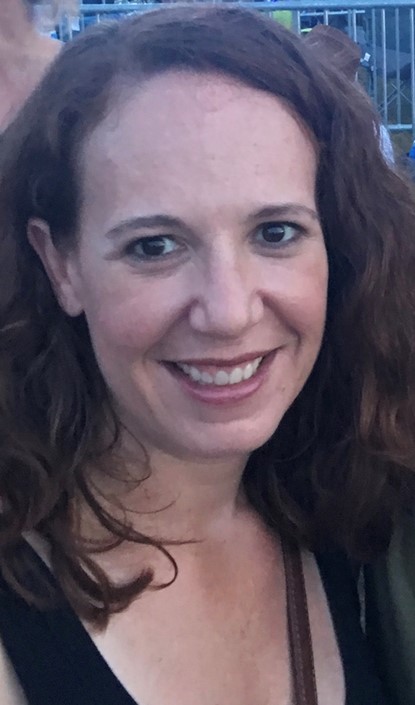 Mrs. Elisia Emberton
Hi, my name is Elisia Emberton. I have been teaching for 20 years. For the past 11 years, I have been teaching at Blackmon Road Middle School. I graduated from the University of Montevallo with a degree in Deaf Education. I am certified to teach students in Special Education and students who are Deaf and Hard of Hearing. I grew up moving around due to my father being in the military. I have lived in Alabama, Kentucky and Georgia and I also spent several years living in Germany. Growing up my family liked to travel via camper, so I have been fortunate to see most of our country as well as many countries in Europe. To this day I have a passion for traveling. I have two boys, William (15) and Rogan (4). I am looking forward to seeing all my new students for the 2020-2021 school year.
Ms. Kenisha Huff
SPED Paraprofessional (SIP/PID)
Hello, Eagles!
My name is Kenisha Huff and I am one of several fabulous learning support specialists at Blackmon Road. I work collaboratively with general education teachers and students to help students reach their fullest potential in and outside of the classroom. My role is to encourage, support, and facilitate academic excellence. However, I believe that building character is just as important as academics. I have been working at Blackmon Road since 2019 and recently graduated with my Masters in Teaching Special Education from Columbus State University. My undergraduate degree is in Sociology and I am currently pursuing my specialist degree in Special Education. I believe that building relationships with students is critical to addressing their needs in the classroom. Education is activism!
I have two children, Elijah (12) and Nylah (9) with my long-time partner. I am from Harris County, Georgia.
Just a few FUN facts about me:
I LOVE hot Cheetos!
My favorite beverage is Cherry Coke.
One of my favorite movies is Willy Wonka and the Chocolate Factory.
I love the show, The Golden Girls.
If I could sit at the table with 5 people (dead or alive) it would be Frederick Douglass, my maternal grandmother, my paternal grandmother, Malcolm X, and Tupac Shakur.
My favorite color is green.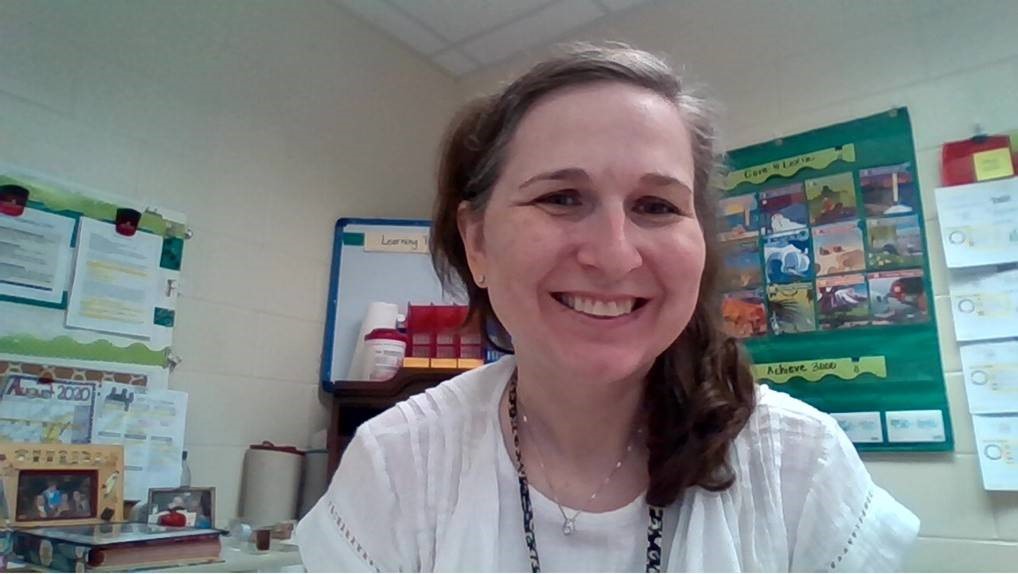 Mrs. Tiffany Broda
DHH Teacher
My name is Tiffany Broda. I am a teacher of the Deaf and Hard of Hearing. I graduated with a BS in Communicative Sciences and  Disorders – Specializing in Education of the Deaf, Minor in Spanish from California State University – Fresno.  I went on to get my MS degree in Educational Leadership. My passion is languages and I love to help students become more fluent in ASL and English. I use Total Communication, which means I use whatever language pathway is best for the individual student and the family: Speaking/Listening, Signing as a Bridge/Signing English, to full American Sign Language with no voice. I am super excited to be at Blackmon Road Middle School and continue to serve DHH, and help with other students as needed. I have an "open door" policy and am open to any and all communication from my parents whom I serve. Thank you.
Mrs. Kristen Riddell
Educational Interpreter
Hi! My name is Kristin Riddell. I am an Educational Interpreter here at Blackmon Road. I grew up in Columbus and I have a Bachelor's degree in American Sign Language/Interpreting from Valdosta State University. I have been working for MCSD for 11 years. Ten of those were at the high school level and last year was my first here at BRMS. My husband and I have been married for 7 years and we have a 3 yr. old son and a 7-month-old daughter.  In my free time I enjoy reading, biking and spending time with my family. I love working with Deaf/Hard of Hearing students and being a part of their education!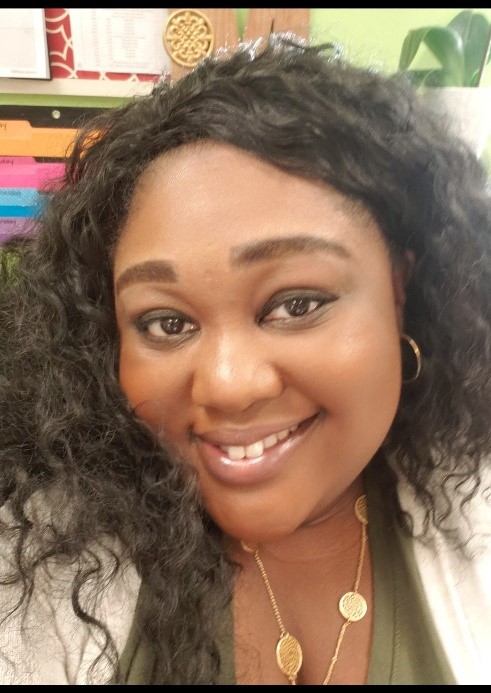 Ms. Vikea Lockhart-Moore
SID/ PID
Greetings! My name is Mrs. Vickea Lockhart-Moore and I have taught within Special Education for the last 8 years. I received my bachelor's degree in Legal Studies from Valdosta State University 2006 and later a Masters in Special Education from Columbus State University. This is my 4th year here at Blackmon Road, and I'm excited about what I'm positive will be another wonderful year! In my free time I enjoy traveling, cooking, and spending time with my husband Darren and family. It's great to be an Eagle and I look forward to a fantastic school year!
Mrs. Jessica Andrade
Moderate Intellectual Disabilities (MOID) Teacher
Hello!  My name is Jessica Andrade. I am the Moderate Intellectual Disabilities (MOID) Teacher here at Blackmon Road Middle School.   I have been working here in Columbus, GA for 5 years, this past year was my first year at BRMS and I am so blessed to be here.  I have a Bachelors Degree in American Sign Language / Interpreting from Gardner-Webb University in NC and I am currently working on my Masters in Teaching at the University of West Georgia.  I love working with students with special needs and students who are deaf and hard of hearing.  I recently got engaged over Christmas and will be getting married in November.  I also teach the color guard at Northside High School and Hardaway High School and I am the director of Renegade Independent Winter Guard here in Columbus.  I have a pet pig named Rootie and a cat named Oscar.
Ms. Stephanie Sheely
Paraprofessional
I have been in Special Education for over 20 years. I love working with children that need a little something extra to reach their goals.  It is the greatest feeling, to see their eyes light up when they realize they CAN do it, no matter what IT is.
I was blessed in 2019 with my first grand baby.  I am super proud to be part of his world, as I am a stage 3 cancer survivor.
Catina Allen
Please let me introduce myself. My name is Catina Bradley-Allen. I am a dedicated wife, and mother of three beautiful smart daughters, and two granddaughters. Born in Fort Carson, Colorado, raised in Germany and Columbus, Georgia. Graduate of Kendrick High School. Graduate of Columbus Technical College Class of 2011, AAS, Health Care Science/Medical Assisting. Graduate of Kaplan University Class of 2016, BHA, Health Care Administration/Management. Graduate of Grand Canyon University Master of Education in Special Education Class of 2021. Hobbies include gardening and arts and crafts.  Teaching is my passion and I enjoy nourishing the minds of children and young adults. I have been in education for 7 years and I have enjoyed every minute. I am not fulfilled unless my students have achieved growth and better understanding then they did when they walked through my door.