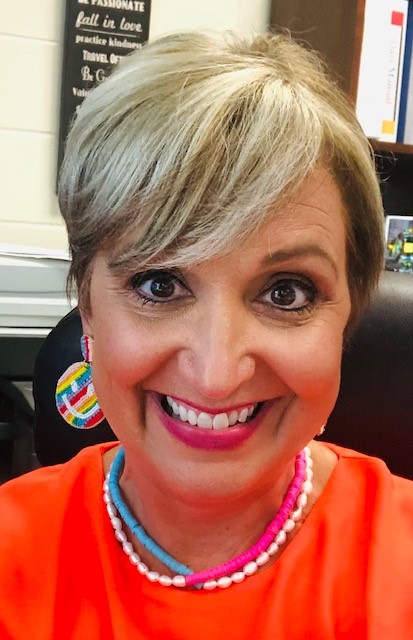 Mrs. Penny Bowen Gorum
Principal
Welcome to BRMS!  My name is Penny Bowen Gorum, and I am the proud principal of Blackmon Road Middle School.  2022-2023 will be my 9th year at BRMS serving as principal with 28 years in education.  I was born in Montgomery, Alabama and have resided in Georgia since 1997. My degrees consist of the following:
Bachelor's in English Secondary Education Troy University
Master's and Ed. Specialist in Educational Leadership Troy University
I began my teaching career in Alabama as a 6th, 7th and 8th grade English teacher at Eutaw High School in Eutaw, Alabama.  I later spent twelve years serving grades 9-12 as an English teacher, Journalism teacher, Department Chair, and Academic Dean at Harris County High School in Hamilton, Georgia.  In 2009, I moved to Shaw High School in Columbus, Georgia serving as Assistant Principal for four years and then moved into the Principal's position at BRMS.  I am married to Marvin and am a mother to two daughters:  Haley, 22 years old, and Ashley, 18 years old.
As a breast cancer survivor, I have realized the importance of time and relationships and enjoy mentoring other cancer patients through their journey.  I enjoy serving at Cascade Hills Church and have built my life around servanthood. Education allows us to build those foundations and relationships with our students, and I strive to create an atmosphere of excellence where all students can be successful.  In my spare time, you will find me enjoying time with family on the water including time spent around the pool, on the boat, or time spent along the Gulf Coast.
Mr. Michael "Keith" Wells
Assistant Principal
Hello, my name is Keith Wells and I am the Assistant Principal and Athletic Director.  This will be my 7th year as the AP at BRMS.  Prior to coming to BRMS, I was an Assistant Principal at the Elementary level.  I have taught 3rd, 4th, and 5th grades for 8 years before becoming an AP. 
I have been married to my wife, Kelly, for 25 years and have two children.  We have a son, Andrew, which recently graduated from Kennesaw State University and is pursuing a profession in Biology. We have a daughter, Maddie, which is a Sophomore at Florida State University and pursuing a degree in Environmental Science.
I have coached baseball, softball, football, and soccer at different levels for my kids.  My hobbies include spending time with my kids, going to the beach, grilling, cooking, and working in the yard.  I also love to go on cruises, Disney, Universal, or anywhere to get away and have fun. 
Mr. Harris Gray
Academic Dean
Academic Dean My name is Harris T. Gray, and I am the Academic Dean here at Blackmon Road Middle School. I have been in education for 5 years. I began my career at Baker Middle School as the Physical Education teacher, and moved to Blackmon Road as an English teacher this school year. I have my Bachelor's degree in Health and Physical Education from Columbus State University and my Master's in Health and Physical Education from the University of West Alabama. I was approached about becoming the Academic Dean in September, and I have not looked back since!
I have been coaching sports since for over 10 years, and in Muscogee County I have coached soccer, football, golf, and basketball for 5 years. I am currently the Head Boys' Basketball coach, the Head Golf Coach, and the Offensive Coordinator for the football team. I have enjoyed playing, coaching, and watching sports for my entire life. I played basketball, football, baseball, and tennis throughout my high school years, and continued with football in college. My time in sports has been tremendously beneficial in preparing me for my career in education. Adversity, teamwork, leadership, and work ethic are just a few of the areas that sports have supplemented for my life, and I try to instill those characteristics in each student I interact with daily.
I am also a Type 1 Diabetic, and my experience with this has helped create a resiliency that I work to pass on to students as well. It has not always been easy to deal with, but I have learned to continue moving forward even when things are not as easy as we would like them to be. I am married to Carley, and we have two dogs, Chipper and Millie. We are also expecting a child in August of 2023, so our family will be growing soon! We love to spend time outdoors, travel, go to concerts and games, and relax at home in our free time.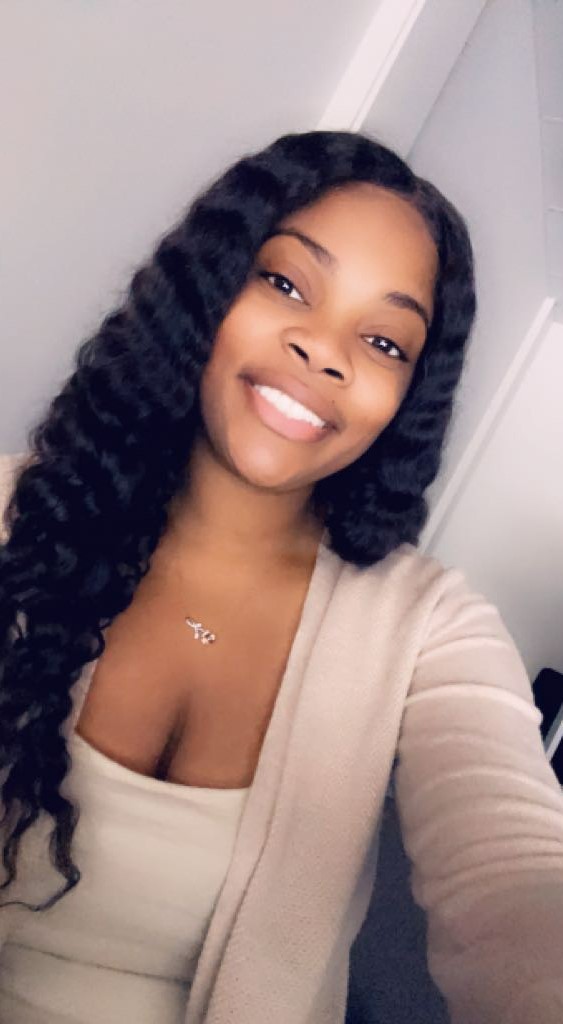 Ms. Tandria Thomas
Guidance Counselor
This is my first year as a Professional School Counselor and I am very excited! I received my bachelor's degree at the University of West Georgia. I majored in Psychology, and I minored in Criminology. I recently graduated from Columbus State University with my M.Ed.  in School Counseling . As a professional school counselor some ways I will be working with students will be through individual counseling, small group counseling, and classroom guidance. My focus is on but not limited to student's social, emotional, and academic success. My goal is to create a safe environment for all students, and help all students reach their fullest potential. My door is always open to each, and every student and I will do my best to help as much as I possibly can.   ​
 I enjoy spending time with my family. Family time and making memories is a very big thing for me. I love dancing, singing and traveling. I also love going to brunch and playing karaoke. I am very active at my church, and work with the youth there as well.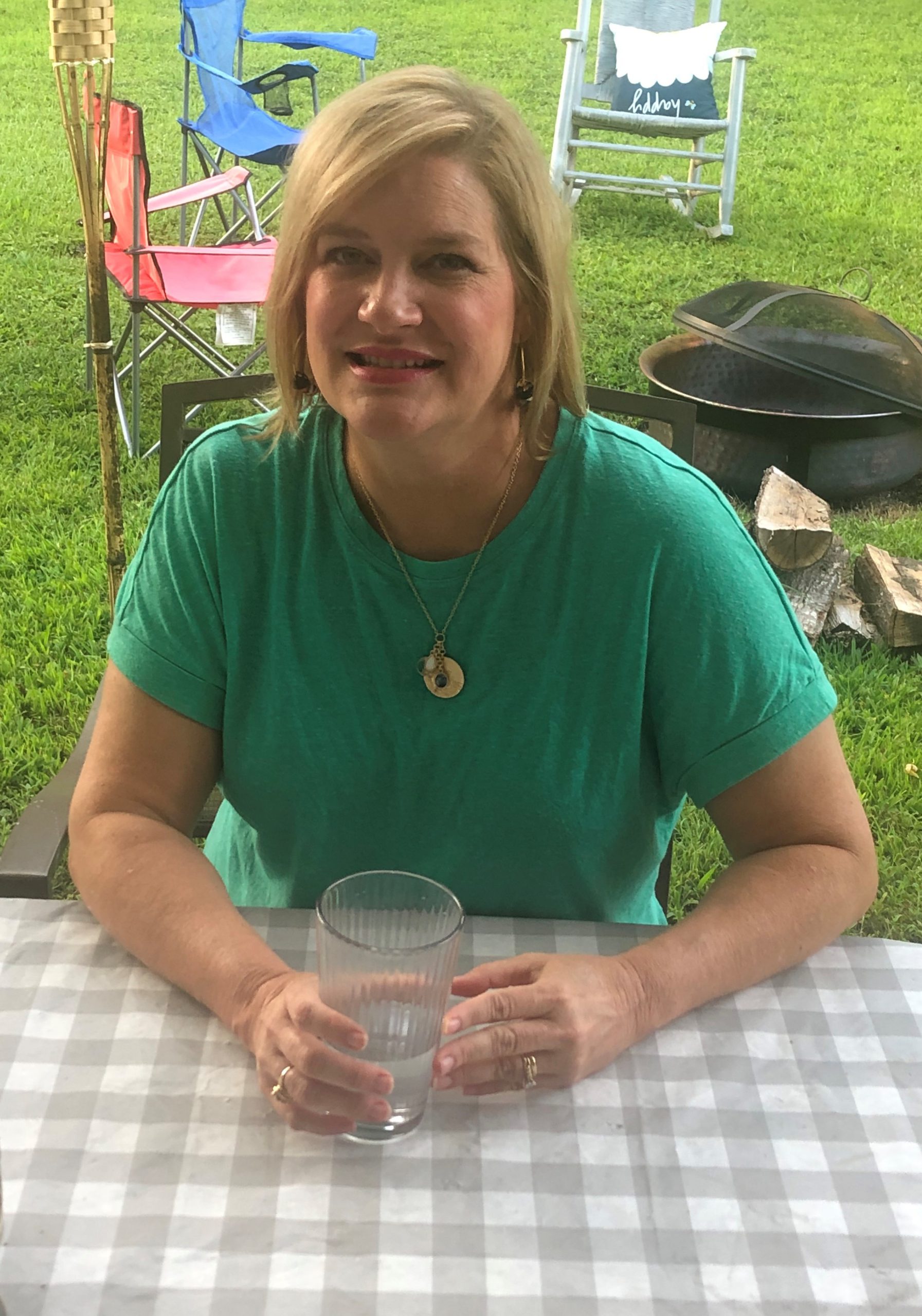 Mrs. Allison M. West
Clinic Worker
Hello, my name is Ali West and this will be my second wonderful year working at Blackmon Road Middle School.  I have a Communication degree from Columbus State University.  Before working at Blackmon  Road Middle School, I was a Stay-at-Home Mom to three great kids.  I have been married to Steve, my husband, for twenty-two years.  Our oldest daughter, Lili, will be attending the University of Georgia in Fall.  As a big Auburn fan, I will have to learn to cheer a little for the Dawgs.  I have two sons that are eighteen months apart named Luke and Levi.  My boys followed in their sister's footsteps and attend Blackmon Road Middle School.  I am a terrible cook, but a real "foodie". The way to my heart is through my stomach.  Luckily, I married an amazing cook who provides all potluck meals for me to take to parties.  Often, there are snacks in my office and I always share.  I do not use the term "love" loosely, but I absolutely love my job at Blackmon Road Middle School.  Getting to come in and take care of the needs of our students, faculty, and staff brings me joy. My moto is that when you come in my clinic, I am going to treat and take care of you as if you are my family. Because to me, BRMS is a BIG family.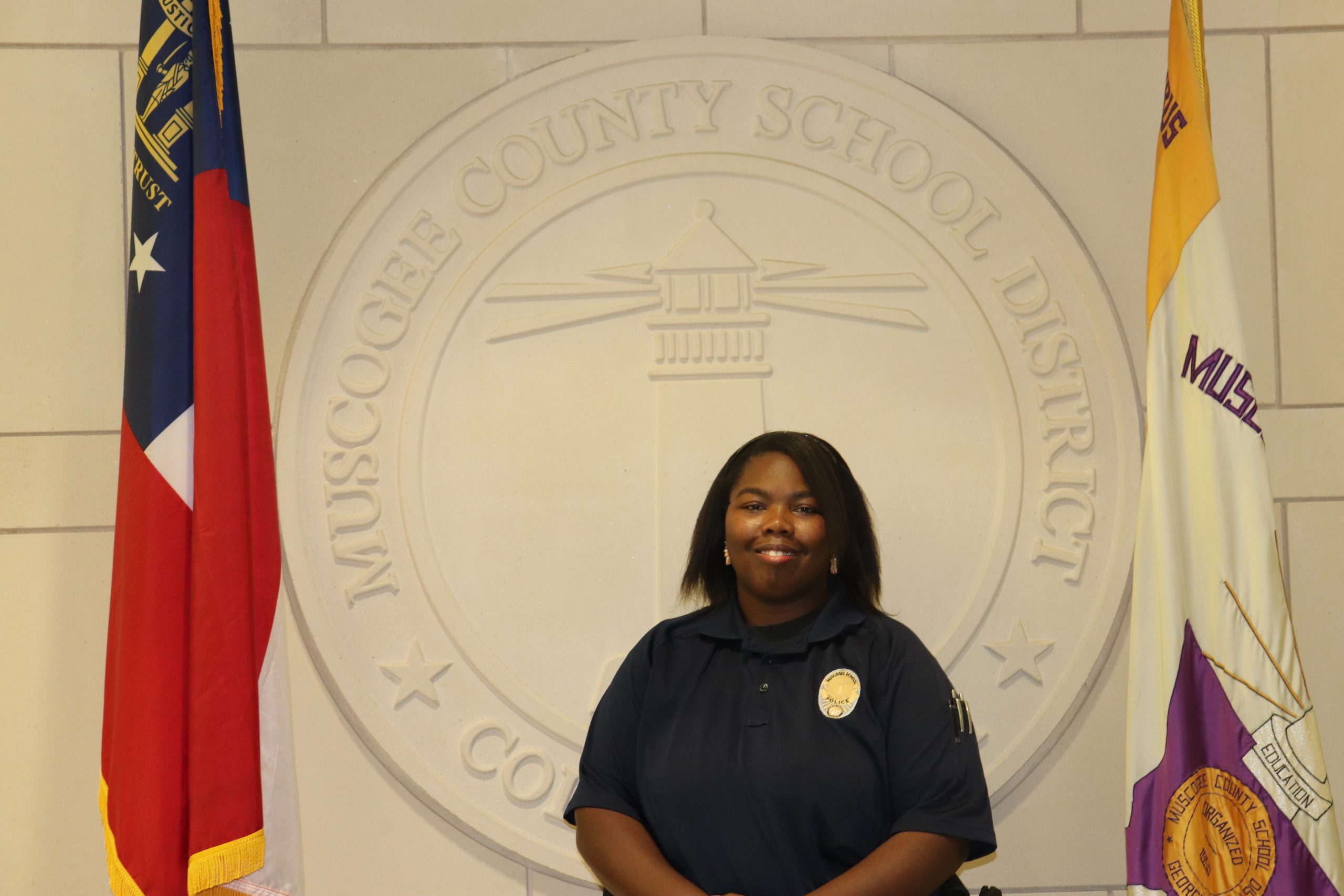 Cpl. Tiffany Duffie
School Security Officer
Cpl. Tiffany S. Duffie was born and raised in Columbus, GA.  She is a graduate of Columbus High School.  Cpl. Duffie attended Mercer University, where she earned a BA in Psychology and Minor in Theology.  She also attended Columbus State University where she earned a MS in Community Counseling.  Cpl. Duffie worked as a police officer for the past 8 years (Columbus Police Department for 4 years, 1 year at Columbus State University, and past 3 years with Muscogee County School Police Department).  She has 1 daughter, named Elizabeth S. Duffie and a pet Bullmastiff named Gracie.