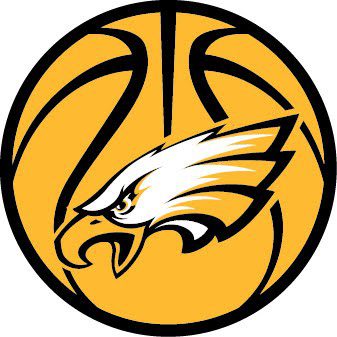 Voluntary Conditioning: December 13th, 14th, and 15th from 4-5pm
Tryouts: January 5th, 2023
Must haves for tryouts:
Player Packet
No more than one F from the first 2 Nine-weeks
No behavior referrals in the month of December
A positive attitude
2022 – 2023 BRMS Eagles Basketball Team
2022-2023 BRMS Lady Eagles Basketball Team
General Policies and Expectations
 All practices and games are required

Players are responsible for letting the coach know ahead of time that a conflict will prevent them from attending a scheduled practice or game.
Players provide leadership and are role models for BRMS and our community.  They are responsible for promoting school spirit, enthusiasm, and sportsmanship.  Players are expected to present a positive attitude at all times.
A player that participates in inappropriate behavior (in or out of school) or presents a negative attitude during practices, games, or school may be benched for part or all of a game and may be removed from the team.
Selection of Players
Tryouts will be held towards the end of the fall semester.  Times and dates will be announced at a later date.
Candidates will be evaluated through the selection process by the coaches.  Decisions will be based upon the following:

Demonstrate ability to run up and down the floor with speed, quickness, and agility of stopping and starting rapidly.
Demonstrate passing skills.
Demonstrate shooting skills.
Demonstrate catching skills.
Demonstrate dribbling skills.
Demonstrate speed and agility skills.
Demonstrate defensive skills.
Demonstrate offensive skills.
Demonstrate teamwork.

12 to 15 candidates will be selected.
Attitude and Behavior
Players are responsible for their behavior both on the court and off the court.
Players are expected to follow the rules as outlines in the BRMS Handbook.
Players must maintain good rapport with the BRMS staff and faculty, both on and off the school grounds.
The coach reserves the right to suspend a player or to release a player from the team.
A player is a role model for the student body and fans.  A positive attitude and good sportsmanship should be displayed at all times toward team members, other teams, coaches, teachers, students, and officials.
Responsibility and Commitment
All practices and games are required.
At the conclusion of a practice or game players should be picked up withing fifteen minutes/
Practice schedule to be announced (TBA)
Required Paperwork
Completed and signed copy of Pre-participation Physical Evaluation Form
Completed and signed Permission to Participate/Permission to Treat Form
Copy of Insurance card
Copy of end of the year Report Card
Sixth graders, copy of discipline report
All forms must be completed and turned in prior to try outs or the Summer Program.
These forms can be found on the BRMS Website and on the MCSD website.
Summer Basketball Program
TBA