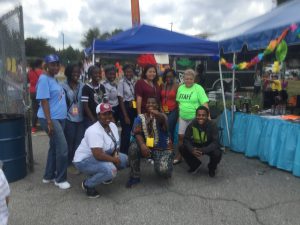 The purpose of the Multicultural Club is to learn about different cultures around the world. The club enhances what students learn in school and gives them a worldwide view, epecially in the Foreign Language Department, where students learn about over 23 countries that speak Castilian Spanish and other variations of the language.
---
Our club has several activities like dance, guest speakers from other countries, school-wide activities and field trips. Our club meets every other week, usually on Wednesdays.
---
2017 – Hispanic Month Celebration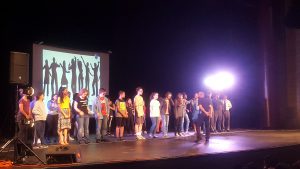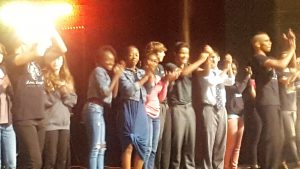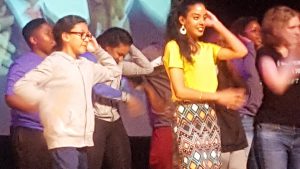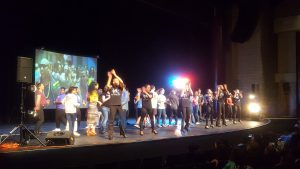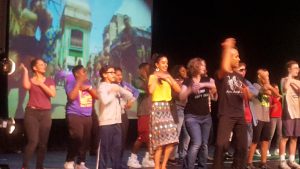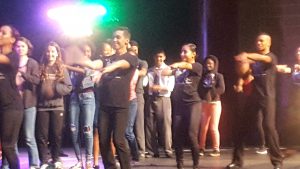 ---
2017 Tri City Hispanic Festival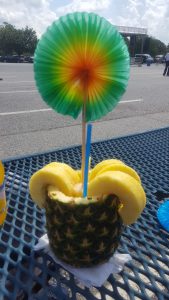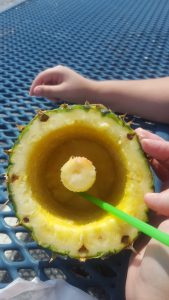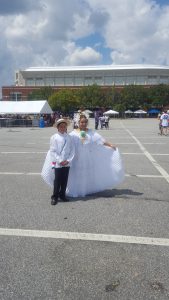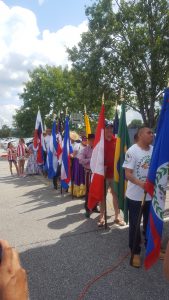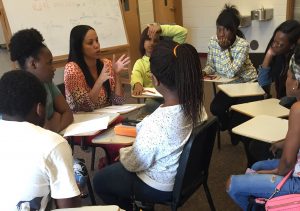 The Drama Club consists of students of different grade levels who seek to enrich their learning experience through the performing arts. Drama Club members are:
President – Naudia Solomon
Vice President – Charity Davis
Secretary – Keyuandra Williams
Treasurer – ShaRon Davis
Sargent at Arms – Trenise Walton
Historian – Araya Bryant
Club members:  Johnny Martin, Chikere Sayers, Kayla Hall, Shy Dawson, Elijah Staffney, Jerry Scott, Erika Rogers, Timeshia Alexander and Willie-James Harris
---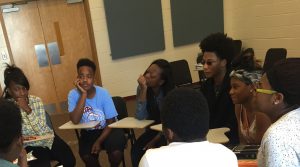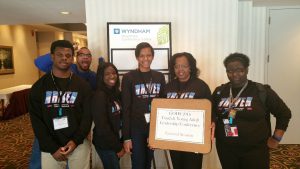 G. W. Carver High School SADD Chapter consists of students from grades 10 through 12. The SADD Organization is a Youth Leadership Organization designed to provide intervention tools to derail destructive decisions.  SADD stands for  "Students Against Destructive Decisions." It is a student directed organization. This organization is sponsored by the Georgia Office Of Highway Safety. We organize various activities throughout the school year to include Red Ribbon Week, Virtual Cinema Drive DUI Simulation and Seat Belt Count. SADD members are:
President – Cameron Ashe
Secretary –Unique Henry
Artist – Alexander King
---
Access our Activity Schedule here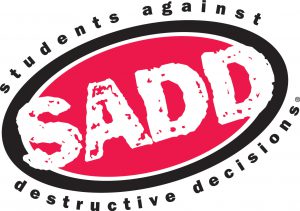 ---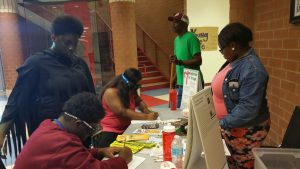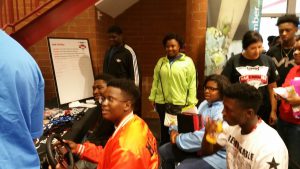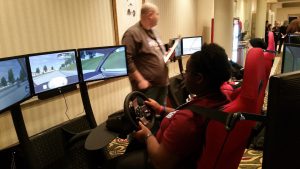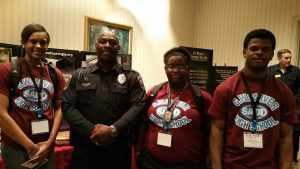 Lunchtime Book Club
The purpose of the Lunchtime Book Club is to promote reading by exposing students to a variety of literary genres and providing the opportunity for participation in informal literature circles within an open, non-judgmental setting.
The book club meets in the media center conference room during each lunch period on the third Tuesday of each month. Any student or faculty member of G.W. Carver High School may attend meetings and can join at any time throughout the year.
Book club members are expected to read at least one book selection per month.  Two-three titles will be recommended each month by book club members and the media specialist. Book discussions will be led by the  Director of Teen Services from the Columbus Public Library.


Poetry Writers Workshop
The Poetry Writers Workshop is opened to any student at G. W. Carver High School that enjoys creative writing in all forms- poets, singers, rappers, and comedians.  The workshops are held after school in the media center on the 1st and 3rd Wednesday of each month.
Workshops are led by the founder of the Fountain City Teen Poetry Slam, Jonathan Perkins who works with students on writing and open mic skills.  Students that attend the school workshops are encouraged to attend the Fountain City Slam Open Mics and compete for the chance to attend the International Youth Poetry Festival- Brave New Voices as a member of the local team.   More information can be found at www.fountaincityslam.org .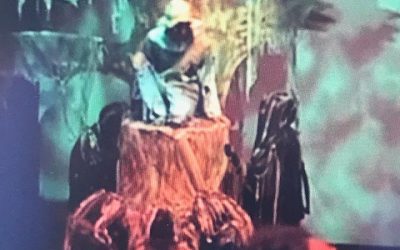 Wiley and The Hairy Man The Theater Departments One Act Play Opening Night 10/26 – 7pm Regional One Act Competition 10/27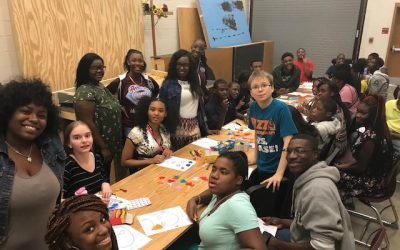 The Technical Theater Class participates in an Inclusion Activity with Mr. Evans class every other Friday Activity: Mask Making from the Comedian Dell'Arte era, in the Theater Shop