PTO Newsflash…
---
Fundraising News:  
Box Tops for Education will continue to be collected to benefit BRMS.  Collection boxes are located in the BRMS entrance, media center, and cafeteria.  Be sure to include your name, ILT teacher and # of box tops.
Blackmon Road Breaking News
---
 Join us in Celebrating Ms. Jenkins.  Ms Jenkins has been honored as the 2019 – 2020 Blackmon Road Middle School Teacher of the Year.
Congratulations Ms. Jenkins.  Well Deserved.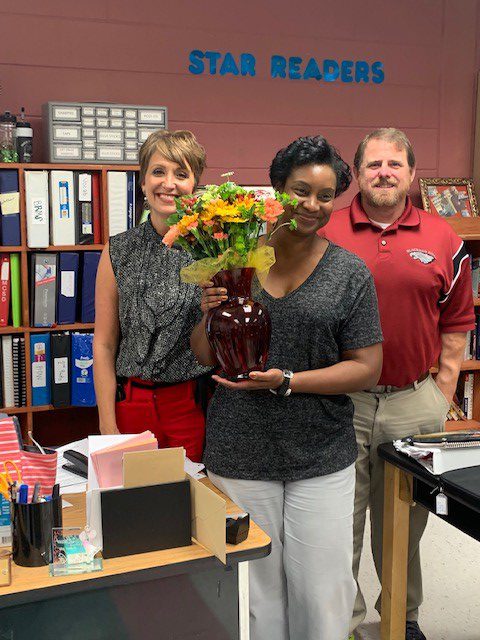 Blackmon Road Breaking News
---
Please join Blackmon Road as we congratulate Dakon "Dash" Morris.  Dash placed SECOND (6 – 8) in the Annual Steeple Chase, multi county, ART CONTEST.  Way to Go Dash.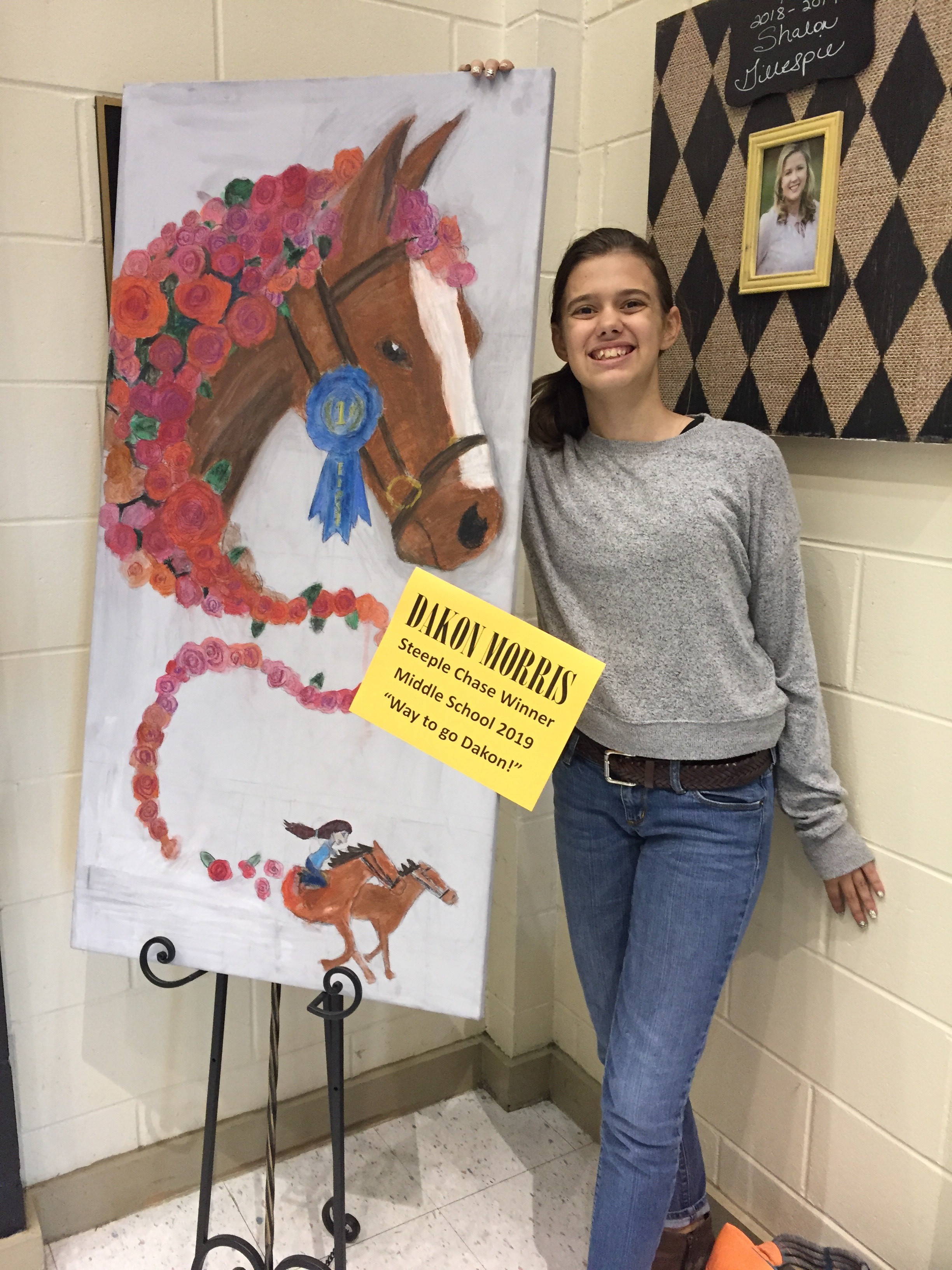 Congratulations to the 2019 – 2020 BRMS Math Team.
This past weekend, the BRMS Math Team, coached by Mr. Ryan Dobbins, participated in the Luella High School Tournament.  The team from Blackmon Road was the only Middle School to participate in the Junior Varsity Level Tournament. The BRMS Math Team placed 1st in the Southern Division.  The Southern Division consists of all schools, Middle and High, south of I-85. Blackmon Road had two students place in the top ten.  Tanay Pathakamuri placed 2nd overall and Sofia Stancu placed 8th overall.

Campus News
2019 – 2020 MCSD School Calendar
Follow us on Social Media.
Facebook, Instagram (Links in the top banner)
Parents, you can also text the message:
@blackmon18 to the number 81010 to get important school updates

Magnet Open House!!!!!

Parents if you are interested in the MCSD Magnet Schools you will find the Open House schedule for this year below.

BRMS Sports
Congratulations to the Boys Cross Country Team for placing Second at the District Finals
Congratulations to the Lady Eagles Volleyball Team in their outstanding season.
Congratulations to the BRMS Tennis Club and Coach Udy for a great season.
The Girls 14U Team was the season Runner Up. Great Job Ladies.
Boys and Girls Basketball is right around the corner.
All students interested please attend all interest meetings and give your all at the tryouts.
Hope to see you on the court.
BRMS Football Gallery
BRMS vs Richards
September 18, 2019
BRMS Cross Country Gallery