Welcome to the Counselor's Hangout
The William H. Spencer High School Counseling Department is available to assist all students in being successful academically, socially, emotionally in high school and with College & Career planning. It is our vision for all students to achieve their full human potential by becoming lifelong learners and contributing members of their community. Guidance Counselors are available for all students. Student, teacher, and parent conferences are encouraged by this department. Students may see a counselor by making an appointment through the Student Services clerk. Parents may call 706-683-8701 and ask for the Guidance Department. The secretary will arrange an appointment. Official transcripts must be mailed by the guidance office.
Mission
The mission of our school counseling program is to provide developmentally appropriate services to address all student's academic, college, and/or occupational goals, in addition to supporting student's personal and social needs.  It is our goal for students to find a sense of belonging by building strong relationships within the community.
8th Grade Transition to High School Information
10th Graders - PSAT Sign-up for Virtual Students
ANGER Management
ASVAB LINK
Below is the link for the ASVAB the National Guard is providing students at GMC.
Colleges and Universities
College Fair - Virtually
Dual Enrollment
Columbus Technical College's Dual Enrollment
CTC SUMMER 2022
Registration
for classes: March 22 – May 5
Semester Dates: May 23 – August 2
CTC FALL 2022
Registration starts: April 25
Semester Begins: August 15
If you plan to participate in Dual Enrollment this summer or next school year, please complete your

22-23

GAfutures Dual Enrollment Funding Application

. This must be completed and approved by your parent/guardian prior to registration.
Please see the link below for assistance with completing the 22-23 DE funding application on
gafutures
.org:
Parent/Guardian can provide approval by using the below link:
How to Look–Up Classes for Registration
Login

to

your OKTA Portal and select BannerWeb
Select Student Services & Financial Aid
Select

Registration

Select

Look

–

up

Classes

to

Add
Select Term (Summer or Fall 2022) then Submit
Choose Advanced Search

to

view multiple subjects at the same time (use the CTRL key

to

choose multiple subjects)
Reminder – there is a HOLD

for

all DE students. DE students are not allowed

to

web register. Web

registration

is only available after high school graduation.

To

be registered

for

your

classes

, Email your class selections

to

: DualEnrollment@ColumbusTech.edu
Description of letters on Course Schedule:
M = Monday
T = Tuesday
W = Wednesday
R = Thursday
F = Friday
TR = Tuesday and Thursday
MW = Monday and Wednesday
MTWRFS = 100% online class
Times are in military time: 1400 = 2pm, 1800 = 6pm, etc…
Graduating DE Seniors:
Click "Apply Now" on the CTC website to complete the free Returning Student admissions application to continue attending CTC after high school graduation.
and
Provide an email/letter from your high school counselor stating that you are "on track to graduate" to be eligible for registration prior to high school graduation.
How to send your official CTC transcript to another college/university:
* Official transcript requests will need
to
be requested online through the CTC website (www.columbustech.edu). * Select "Request
Transcripts
" listed under Menu on the CTC website (right side, scroll down). * There is a fee
to
request your official CTC transcript. * Requesting your transcript through the online service is the only way
to
send
an official transcript.
*Most colleges/universities will not accept a transcript as official if you
send
it
to
yourself.
*Unofficial transcripts are available via Banner Web (login to Okta Portal).
MCSD School Social Work Department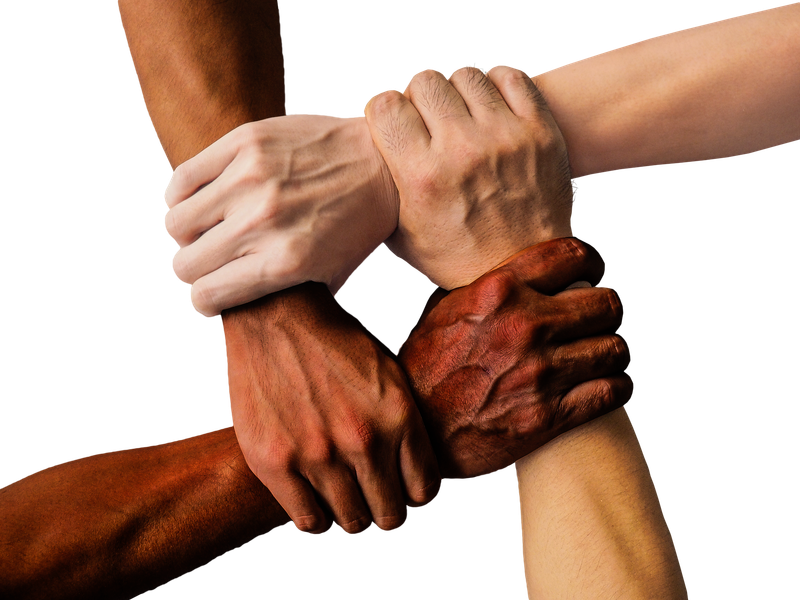 MCSD School Social Work Department
School Social Workers serve within the school district in order to help students achieve academic success by serving as a link between schools and home. School Social Workers visit assigned school to build relationships with the students and school staff, and they make home visits and telephone communication regularly with parents to offer support and resources. School Social Workers strive to alleviate barriers that get in the way of a child's opportunity for education and success. School Social Workers collaborate with many agencies within Muscogee County to support our students, families, and community as a whole.
A SCHOOL SOCIAL WORKER'S ROLE:
We seek to Advocate
Serve as a voice for students
Guide families in pursuit of needs, goods and services
Serve as a liaison between the student, family, school, and community
Report concerns of child abuse and neglect
Assist parents in understanding children's social/emotional needs
Represent school position and needs in crisis situations
We Seek to Communicate
Develop partnerships with community agencies and faith-based organizations
Encourage and facilitate community involvement with schools
Build positive relationships with school staff, students, and families
We seek to Educate
Educate school staff and community on issues of cultural diversity
Help students achieve maximum academic success
Inform parents of the educational process
Encourage and monitor school attendance
What We Do
Enforce the Georgia Compulsory School Attendance Law
Provide an array of services to students and their families
Provide consultation to teachers and other staff
Collaborate with the community agencies for the improvement of the welfare of our students
Provide liaison services for McKinney Vento and foster care students and families
Work with appropriate local agencies & families to help prevent child abuse
Collaborate with community to help ensure families have the support resources they need
Post-Secondary Plans: What's Next?
What are your plans after graduating from Spencer High School?
https://forms.office.com/Pages/ResponsePage.aspx?id=UvjLaQNRIUWk_AyiCCAjcgSzih6uXiJJpGLN583HduZURU00VkVFWFVPSkRYTFIwMlpKMVRHVEVJNy4u
SAT/ACT Information
Do you plan on attending a 4-year college/university? Have you taken or are you taking at least two years of the same foreign language? Does the institution or scholarship you are applying for have a SAT or ACT requirement? Is your overall average at least a 2.3? Then you need to register for the SAT and/or ACT. Click on the link below, so we can assist you with registration process and get you the appropriate fee waiver(s), if applicable.
Free Online Practice SAT and ACT Sessions
https://forms.office.com/Pages/ResponsePage.aspx?id=UvjLaQNRIUWk_AyiCCAjcgSzih6uXiJJpGLN583HduZUMTY2RUgyQkdUT1EyVkJYMVVZV1RFS0kzWi4u
Welcome Class of 2024!