Welcome to the Counselor's Hangout
The William H. Spencer High School Counseling Department is available to assist all students in being successful academically, socially, emotionally in high school and with College & Career planning. It is our vision for all students to achieve their full human potential by becoming lifelong learners and contributing members of their community. Guidance Counselors are available for all students. Student, teacher, and parent conferences are encouraged by this department. Students may see a counselor by making an appointment through the Student Services clerk. Parents may call 706-683-8719 and ask for the Guidance Department. The secretary will arrange an appointment. Official transcripts must be mailed by the guidance office.
Mission
The mission of our school counseling program is to provide developmentally appropriate services to address all student's academic, college, and/or occupational goals, in addition to supporting student's personal and social needs.  It is our goal for students to find a sense of belonging by building strong relationships within the community.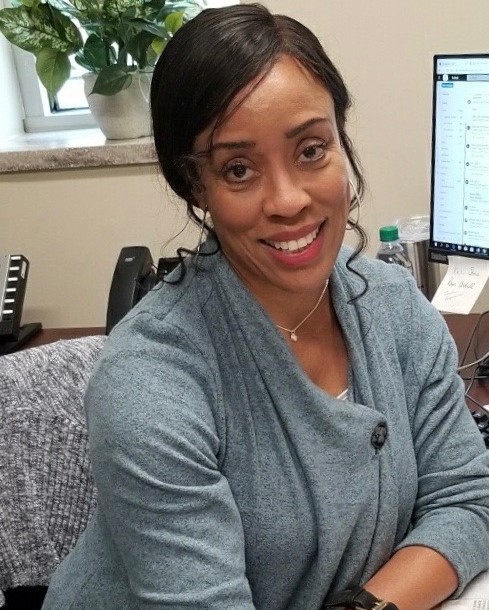 Dr. C. Michelle Sanchez
Guidance Director
sanchez.charlotte.m@muscogee.k12.ga.us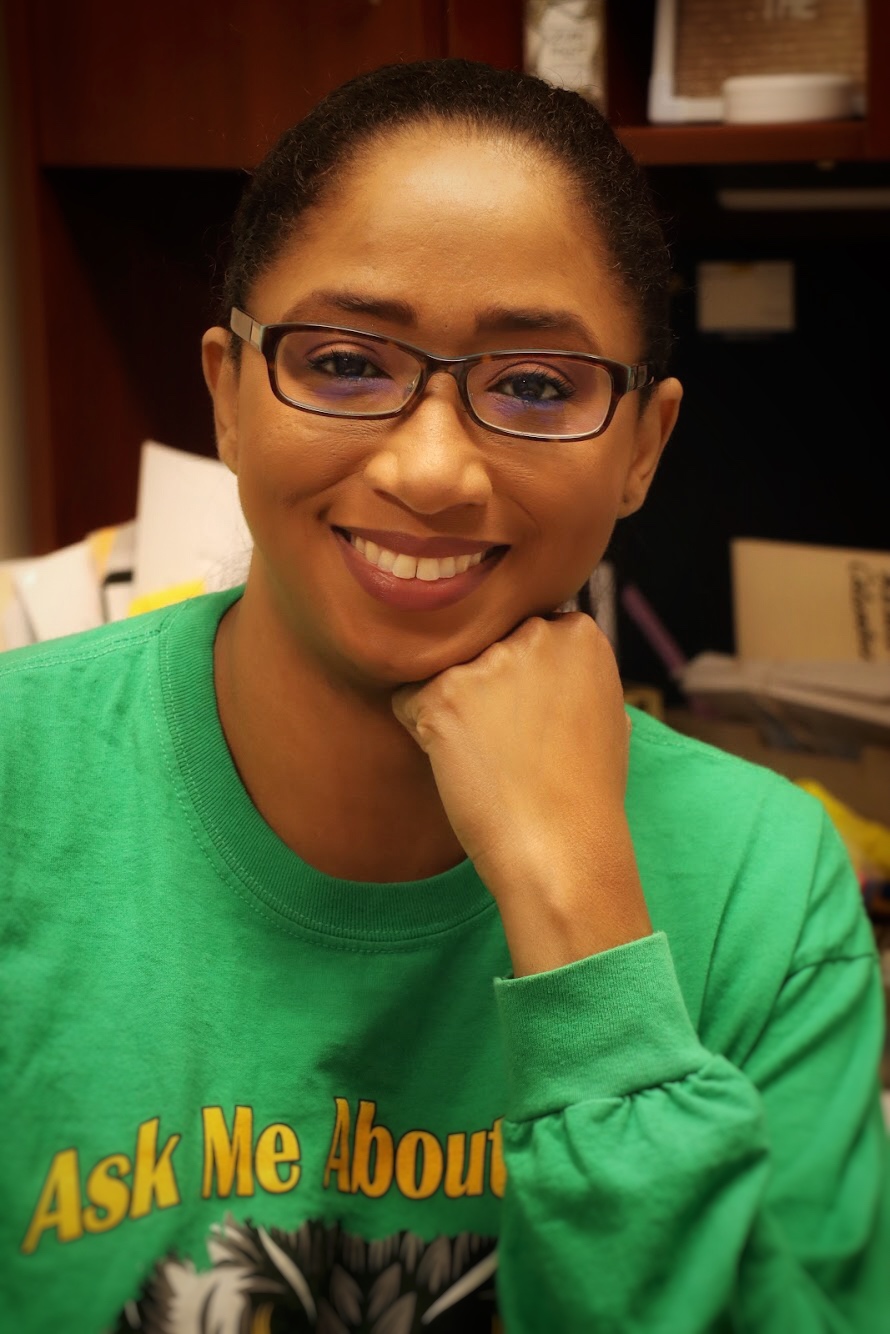 Ms. Myya Washington
Guidance Counselor
washington.myya.j@muscogee.k12.ga.us
Probe Fair - Virtually
The final fall Virtual Probe College Fairs will be held tonight, November 4, and tomorrow, November 5.
Registrants will receive a confirmation email with a unique link to join the Zoom webinar.
A barcode will be included in the confirmation email; however, please note the barcode is not necessary for virtual events.
Please let me know if you have questions.
Executive Director, Probe
Georgia Education Articulation Committee
Links for Seniors
https://commonblackcollegeapp.com/
Finding the school that is the right fit for you is important. The following websites have tools that can facilitate in your selection process.
https://commonblackcollegeapp.com/
College Scholarship
10th Graders - PSAT Sign-up for Virtual Students
We are administering the PSAT on October 29, 2020 for tenth graders (sophomores). Virtual students will have the opportunity to test during the 2nd session of the day. In order for us to properly prepare, we need to know which students plan on coming that afternoon to test. Students MUST have transportation to and from school that day.
Welcome Class of 2024!
SAT/ACT Information
Do you plan on attending a 4-year college/university? Have you taken or are you taking at least two years of the same foreign language? Does the institution or scholarship you are applying for have a SAT or ACT requirement? Is your overall average at least a 2.3? Then you need to register for the SAT and/or ACT. Click on the link below, so we can assist you with registration process and get you the appropriate fee waiver(s), if applicable.
https://forms.office.com/Pages/ResponsePage.aspx?id=UvjLaQNRIUWk_AyiCCAjcgSzih6uXiJJpGLN583HduZUMTY2RUgyQkdUT1EyVkJYMVVZV1RFS0kzWi4u
Financial Aid and Scholarships Information
Scholarships Information and Applications
Virtual Financial Aid Night Workshops – 11th and 12th grade
oin Kent State's Student Financial Aid Office virtually on Saturday, January 23 or Tuesday, January 26 to get all the financial aid information your students will need for the upcoming year!
During the session, we will go over the steps to complete the Free Application for Federal Student Aid (FAFSA) and discuss the financial aid process in general. We will go over the types of financial aid including information about scholarships, grants, loans and federal work-study. After the main presentation, there will be time for a Q&A.
We'll also have financial aid and admissions staff on hand, so you are encouraged to learn more about specific KSU scholarships and the admissions process.
MAKING COLLEGE AFFORDABLE.
LEARN MORE ABOUT FINANCIAL AID.
Virtual Financial Aid Night
Saturday, Jan. 23 from 10:00 am to 11:30 a.m.
Tuesday, Jan. 26 from 7:00 p.m. to 8:30 p.m.
(all sessions are in eastern time)
You are highly encouraged to share this event with your students and their families! This presentation is open to any student or parent regardless of the school they plan to attend. Please have your students register for either workshop here.
Questions about our virtual information session? Contact the Admissions Office at 1-800-988-5368 or admissions@kent.edu.
We look forward to seeing you online soon!
Go Flashes!
Student Financial Aid Office
2021 Joseph J. Gosha Scholarship
It's that time again to award a worthy student the Joseph J. Gosha Scholarship! My family is excited to continue to support a graduating student in pursuing his or her dream to attend a four year institution. We hope to receive a number of interested applicants' applications this year.
We are refreshing the scholarship materials and we will forward them to you by Friday, February 5th. The deadline for applications is Friday, March 26th (just before Spring Break).
Our family would like to seize every opportunity to share and communicate the Joseph J. Gosha Scholarship with seniors' parents and the seniors to ensure that as many students as possible apply.
1. Would you remind us when and how the scholarship information is disseminated to the parents and seniors?
2. Are there any opportunities that our family can engage with the parents and/or seniors during a senior meeting (i.e. virtually) to share details about the scholarship and encourage them to participate?
Also, we noticed that there is a Families and Student Dashboard on the school's website and we would like to post information about the Joseph J. Gosha Scholarship on it. Would that be possible?
We are open to any suggestions that you may have to make sure the scholarship details are shared broadly.
We look forward to hearing and working with you again!
Warm Regards,
Alicia Gosha-Page
Joyce Gosha
Tonya Blache
GEORGIA SOUTHWESTERN SCHOLARSHIPS

Jackie Robinson Foundation Scholarship Opportunity
The Jackie Robinson Foundation scholarship application is now available!
The Jackie Robinson Foundation provides four-year scholarships of $30,000 and extensive support services, including career guidance and internship placement, to highly motivated African American students who have maintained a 98% college graduation rate.
We appreciate your support by sharing this opportunity with students. The application closes at 5:00 pm ET on February 1, 2021.
Thank you,
Damian Travier
Vice President, Core Programs
Jackie Robinson Foundation
75 Varick Street, 2nd Floor
New York, New York 10013
Students if you receive scholarships of ANY kind or College/Military Acceptance, please email any of the counselors:
Sanchez.Charlotte.M@muscogee.k12.ga.us
Washington.myya.j@muscogee.k12.ga.us
Hurry! $1,000 Easy Money Scholarship Expiring Soon!
The sponsoring organization and participants agree to protect, indemnify, and hold harmless the Muscogee County School District, Board, employees, schools and agents, from any and all claims, liabilities, damages, expenses or rights of action, directly or indirectly attributed to the organization, or its program, personnel, and activities. Permission to distribute this flyer should not be considered an endorsement or recommendation of the program by the District.
The William H. Spencer High School Alumni Association, Inc.
8th Grade Transition to High School Information
Dual Enrollment
DUAL ENROLLMENT: Dual Enrollment is only open to junior and seniors. In order to participate in dual enrollment, you must have a Grade Point Average of 3.0 or higher. You can create or log into your Georgia Futures account and pull up the HOPE GPA. If you have a GPA under HOPE guidelines of 3.0 or higher, email Dr. Sanchez.
There will be a zoom telephone conference call on Tuesday, August 11, 2020 at 2:00.
There will be a zoom telephone conference call on Tuesday, August 11, 2020 at 2:00. To sign up for the dual enrollment informational zoom meeting on Tuesday at 2:00 pm, students must have a HOPE GPA of 3.0 or higher to be eligible. Thanks!!
Join Zoom Meeting
https://muscogee.zoom.us/j/89185196274?pwd=bWJUZ2ptRVY4QUU0bDYwVis0S3VmUT09
Meeting ID: 891 8519 6274
Passcode: 469668
MCSD School Social Work Department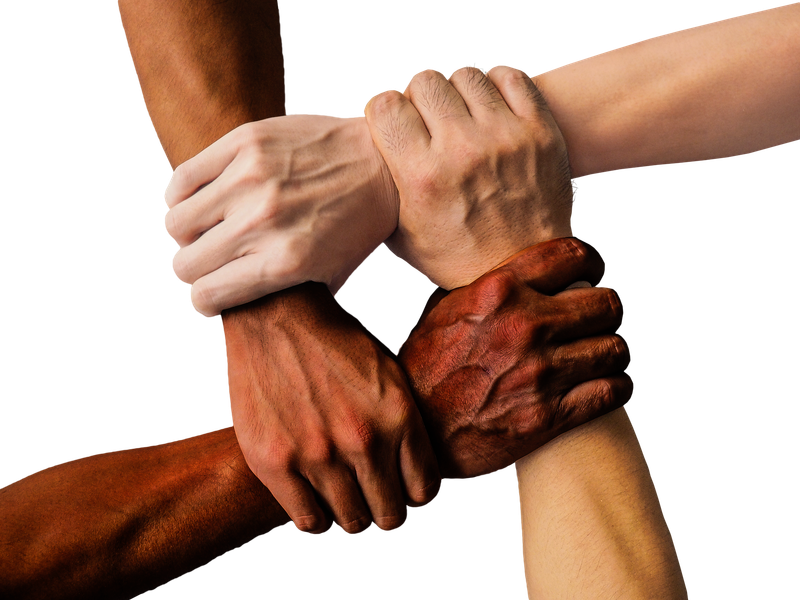 MCSD School Social Work Department
School Social Workers serve within the school district in order to help students achieve academic success by serving as a link between schools and home. School Social Workers visit assigned school to build relationships with the students and school staff, and they make home visits and telephone communication regularly with parents to offer support and resources. School Social Workers strive to alleviate barriers that get in the way of a child's opportunity for education and success. School Social Workers collaborate with many agencies within Muscogee County to support our students, families, and community as a whole.
A SCHOOL SOCIAL WORKER'S ROLE:
We seek to Advocate
Serve as a voice for students
Guide families in pursuit of needs, goods and services
Serve as a liaison between the student, family, school, and community
Report concerns of child abuse and neglect
Assist parents in understanding children's social/emotional needs
Represent school position and needs in crisis situations
We Seek to Communicate
Develop partnerships with community agencies and faith-based organizations
Encourage and facilitate community involvement with schools
Build positive relationships with school staff, students, and families
We seek to Educate
Educate school staff and community on issues of cultural diversity
Help students achieve maximum academic success
Inform parents of the educational process
Encourage and monitor school attendance
What We Do
Enforce the Georgia Compulsory School Attendance Law
Provide an array of services to students and their families
Provide consultation to teachers and other staff
Collaborate with the community agencies for the improvement of the welfare of our students
Provide liaison services for McKinney Vento and foster care students and families
Work with appropriate local agencies & families to help prevent child abuse
Collaborate with community to help ensure families have the support resources they need
Post-Secondary Plans: What's Next?
What are your plans after graduating from Spencer High School?
https://forms.office.com/Pages/ResponsePage.aspx?id=UvjLaQNRIUWk_AyiCCAjcgSzih6uXiJJpGLN583HduZURU00VkVFWFVPSkRYTFIwMlpKMVRHVEVJNy4u
ANGER Management
Please provide the information below to see if you are a good candidate for our anger management group.
https://forms.office.com/Pages/ResponsePage.aspx?id=UvjLaQNRIUWk_AyiCCAjcgSzih6uXiJJpGLN583HduZUQVRLNjVRNEpTWkRNRUZJVkFRRVFZQVdPQy4u
Colleges and Universities
Spring 2021 Season
NACAC Virtual College Fairs
Dear Educator,
The first NACAC Virtual College Fair of the year is Sunday, January 31 from 1-7 p.m. ET!
We hope you'll encourage your students to register for free at virtualcollegefairs.org.
More than 100,000 students and families signed up for NACAC virtual fairs this past fall. Students give them an enthusiastic "thumbs up" because it's so easy to drop in on live Zoom sessions offered by hundreds of colleges on a single day.
NACAC has begun promoting the fairs on Snapchat, TikTok, and Instagram. But your recommendation has the greatest impact! A Counselor's Resource page is available with downloadable flyers, social media graphics, and more.
We can't thank you enough for letting your students know about this opportunity to explore their college dreams. If you have any questions, please contact us at virtualfairs@nacacnet.org.
Best wishes,
NACAC Virtual College Fairs team

---
Spring 2021 Schedule
Students may attend as many fairs as they wish! Click to see a list of colleges that will share information about their programs, majors, financial aid, and more on each fair date. Additional colleges will be added throughout the spring.


Four of these events are smaller Focus Fairs and are especially for students with special interests or residing in specific regions: STEM (Mar. 7), Performing & Visual Arts (Mar. 16), Western US (Apr. 10), Southeastern US (Apr. 20).

Connect Virtually
COVID-19 has shut down many opportunities students previously had for visiting, learning about, and connecting with colleges. NACAC aims to bridge that gap through these special one-day events.

At each virtual fair, students attend college presentations, learn about their options, ask questions, and demonstrate interest… all without leaving home.

Please share this short how-to video with students and encourage them to sign up at virtualcollegefairs.org well before each fair date.
---
NACAC Virtual College Fairs contribute to overall support for NACAC, the association serving the counseling and admission field since 1937.
Apply Today for the Summer of a Lifetime.
We are happy to announce that our 2021 Pre-College Application is now live! If they are interested, please encourage your students to start the application process.

Our admission review is holistic and considers both the academic and extracurricular experiences of every student. For an application overview and information on our application deadlines, please visit our admission page.

As always, feel free to contact us if you have any questions.

Best Regards,

Kai Roberts
Assistant Director, Enrollment Management
Carnegie Mellon Pre-College Programs
| | |
| --- | --- |
| Saint Leo University | Email not displaying correctly? Browser view |
Bachelor of Science in Nursing
Announced for the Fall 2021 Semester at University Campus
Dear Colleagues,
​​
We are thrilled to announce that Saint Leo University is launching a Bachelor of Science in Nursing degree program beginning Fall Semester 2021 at its University Campus, north of Tampa. This program is designed to prepare students for generalist nursing practice within complex health care systems.
The limited-access program will be accepting new students into pre-nursing coursework in arts and sciences during the first two years, including courses in anatomy, microbiology, math, writing, ethics, and psychology. Students will then apply to the nursing program during their sophomore year to begin the nursing-major courses in year three. The application process is competitive and limited spaces are available for the BSN program.
Upper-level nursing courses will commence in Fall Semester 2023. Students will participate in theory, simulation, lab, and clinical experiences at a variety of health care and community agencies including West Florida Advent Health and others. The program will prepare graduates who can provide safe, quality care with an emphasis on wellness. The first group will complete their studies in Spring Semester 2025.
Upon successful completion of the National Council of State Boards of Nursing Licensure Exam for Registered Nurses (NCLEX-RN), graduates are able to work as registered nurses.
Why Nursing at Saint Leo?

The learning community Saint Leo has established, with its culture rooted in Benedictine Catholic values, will be a positive environment for students as they develop the clinical judgment skills and compassion that will be required of them as professionals.
Another advantage offered at the Saint Leo campus includes the Anatomage Table, a 3-D educational display system that is usually found only in medical schools. The table displays actual X-rays of the human body and can be operated by touch-screen mode to help teach students in anatomy and physiology classes the various systems (respiratory, vascular, etc.) and structures they need to know as nurses.
Pre-nursing and nursing students at Saint Leo will also encounter a growing community of undergraduate students with similar professional interests. For instance, the College of Health Professions also offers an on-campus four-year degree in health education and health promotion for those who prefer a career focused on planning and implementing wellness programs in businesses, healthcare agencies, and nonprofit and community organizations. The College of Arts and Sciences offers degree programs in biology and medical humanities that can lead to health care careers. And the Donald R. Tapia College of Business offers an undergraduate degree in health care administration for students interested in the business side of the health care sector.
The BSN will be available for undergraduate students only at Saint Leo's residential University Campus. Students applying for the Fall 2021 Semester will receive automatic scholarship consideration, such as consideration for any of Saint Leo's new Dare to Roar Scholarship Programs, which includes the Tuition Advantage Program for Florida residents.
Applications are currently being accepted for the Fall 2021 Semester. For more information, please email admissions@saintleo.edu or call (352) 588-8283 to speak with a member of our Admissions team.
Please feel free to reach out to us with questions at any time. We look forward to assisting you and your students.