Jordan Vocational High School believes that parental involvement means the participation of parents in regular two-way and meaningful communication involving student achievement.  This communication allows parents to play an integral role in assisting their child's learning.  We encourage parents to be actively involved in their child's education and to be included in the decision-making of their child's education.
Effective parental involvement will not be an occasional event, such as a parent conference; rather it will be an on-going process.  Jordan Vocational High School is committed to helping our parents by maintaining a Parent Resource Room for parents to check out materials to use at home with their child or for themselves.  Our Family Services Coordinator can be contacted via phone or email at:
706-748-2819
Veale-wynn.Lavonne.L@muscogee.k12.ga.us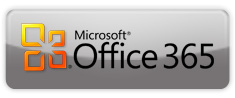 Our students have the ability to download the complete Microsoft Office Suite through Office 365 on *five* different devices at no cost…FREE! This software package normally costs approximately $400. All students of MCSD now have an e-mail account. The e-mail address is the student's GTID number followed by @mcsdgas.com. The student must use the email address to log-in and download Office 365 products.
Frequently Asked Questions
What is my student's login information?
A student's login is their email address and network password.
Email Address – GTID@mcsdgas.com Example – 1234567890@mcsdgas.com
The password is the student's network password – the password used to login to school computers.
Students will be required to authenticate once they enter their email address.
The MCSD will not be able to assist in troubleshooting personal devices. Please use the resources below for assistance:
Important Documents for Parents