Jordan Vocational High School believes that parental involvement means the participation of parents in regular two-way and meaningful communication involving student achievement.  This communication allows parents to play an integral role in assisting their child's learning.  We encourage parents to be actively involved in their child's education and to be included in the decision-making of their child's education.
Effective parental involvement will not be an occasional event, such as a parent conference; rather it will be an on-going process.  Jordan Vocational High School is committed to helping our parents by maintaining a Parent Resource Room for parents to check out materials to use at home with their child or for themselves.  Our Family Services Coordinator is available in Room 322 and can be contacted via phone or email at:
Ms. Michelle Ogletree
706-748-2819

Upcoming Title I Parent Engagement Workshop
Second Semester
January 25, 2017 – 7:30 pm Student-Athlete & College Recruiting Seminar, Carver HS Auditorium
Cancelled – February 16, 2017 – Pre-Registration/Individual Graduation Plans
March 8, 2017 (1 PM – 2 PM) Parent Resource Room/322-Parent Forum II (State Assessment, ESOL & Special Education)
April 27, 2017 (1 PM – 2 PM) Parent Forum III (Parent Involvement Policy/Home SchoolCompact/School
Improvement Plan Review for 2017-2018 School Year)
First Semester
September 7, 2016 –Annual Title I Parent Meeting 5:30 pm
September 7, 2016 –Open House 6:00 pm
September 29, 2016 – Staff Training Workshop
**October 17, 2016 – New Date – Parent Forum I (Curriculum & Monitoring Student Progress)
October 24, 2016 – District Title 1 Parenting Meeting (Click event to see flyer)
Cancelled – November 17, 2016 – Math/Literacy Workshop
December 1, 2016 – CTAE Day Part I (click for link)
December 8, 2016 – FAFSA (Financial Aid) Workshop


See Parent Workshops and District Parent Meeting tab for a complete list of workshops.
Click on the links pictures below to access our Parent Newsletters
     September-October 2016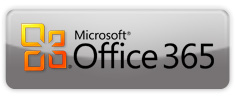 Our students have the ability to download the complete Microsoft Office Suite through Office 365 on *five* different devices at no cost…FREE! This software package normally costs approximately $400. All students of MCSD now have an e-mail account. The e-mail address is the student's GTID number followed by @mcsdgas.com. The student must use the email address to log-in and download Office 365 products.
Frequently Asked Questions 
What is my student's login information?
A student's login is their email address and network password.
Email Address  – GTID@mcsdgas.com       Example  –   1234567890@mcsdgas.com
The password is the student's network password – the password used to login to school computers.
Students will be required to authenticate once they enter their email address.

What should I do if I have trouble downloading or installing the software?
The MCSD will not be able to assist in troubleshooting personal devices. Please watch the videos below for assistance:
How to login:  http://resources.muscogee.k12.ga.us/office-365-and-email-login/
How to download and install:  http://resources.muscogee.k12.ga.us/downloading-office-2013/
Click here for more information.
Important Documents for Parents