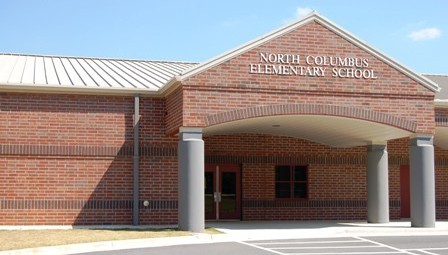 Welcome to
North Columbus Elementary School
Home of the Stars!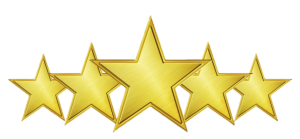 Columbus, GA – This is an important message from the Muscogee County School District.
Based on the latest weather advisories predicting severe weather for the Columbus area tomorrow morning, including the possibility of tornadoes, the Muscogee County School District will observe a two-hour delay. This means that whatever time the respective school starts will be delayed by two hours. Should any further adjustments to the schedule be necessary, it will be announced prior to 7:00 a.m.
Please Note:
As of now, all after-school activities will continue.
Breakfast will not be served.
The mission of the Muscogee County School District is to inspire and equip all students to achieve unlimited potential. For more information, please contact the Office of Communications at 706.748.2034 or communications@muscogee.k12.ga.us.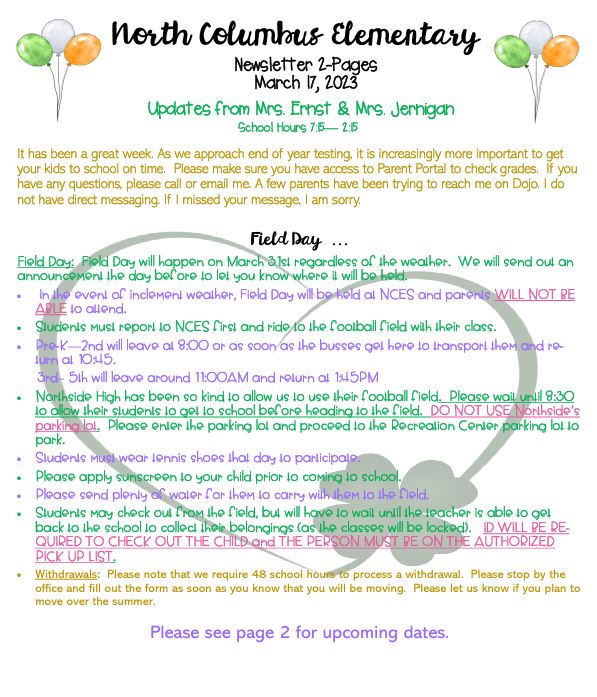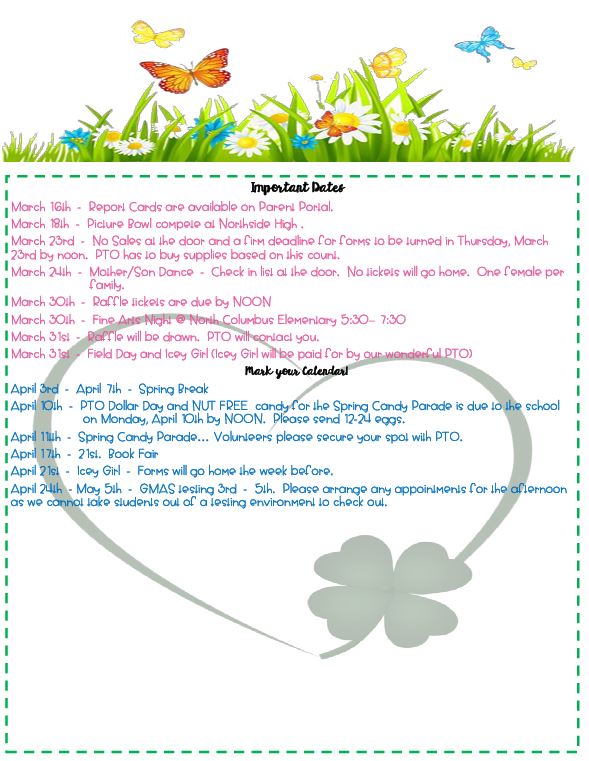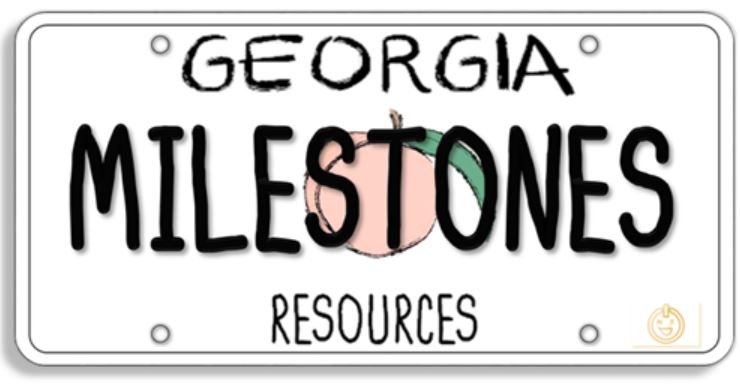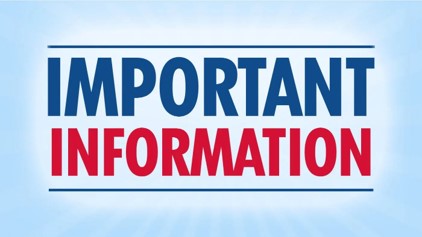 Technology, Library Materials, & School Property Responsibilities and Fines
Chromebooks
All students have been issued a Chromebook (to include Case and Charger) to use during the school day. Students must be responsible for their Chromebook/Case/Charger at all times. In an effort to be good stewards of taxpayer dollars, students must be responsible for the care of their Chromebook and not damage it in any way. Chromebooks are to be carried in a case at all times when not in use.
Students who damage Chromebooks and/or accessories can be assessed a replacement fee as per Board (see MCSD Board Policy JS: Student Fees, Fines, and Charges).
Fines and Fees Section
Care and Use of School Property – Chromebooks, Textbooks, and Media Center Checkouts:
Students will be held responsible for the proper care of all books, supplies, Chromebooks, and accessories or equipment furnished to them by the school. A student who defaces, damages, or loses school property shall be required to pay for the damage or loss(see MCSD Board Policy JS: Student Fees, Fines, and Charges).
A Parent/Student must pay all fees and fines owed to the school in a timely fashion. Parent/Student must clear all fines or fees during the year the fines are assessed. Fines must be paid/cleared where they were assessed and before moving to the next level in school.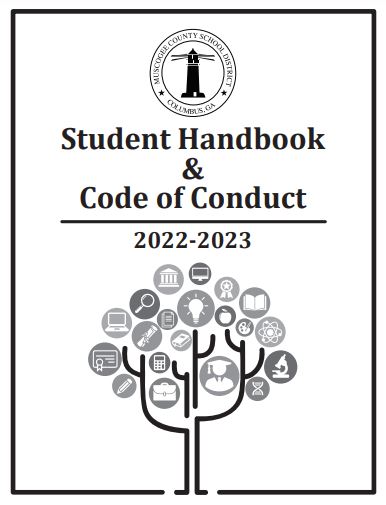 North Columbus Elementary does not discriminate on the basis of race, color, national origin, sex, disability, or age and provides equal access to all school programs and activities.

March 16th Report Cards posted on Infinite Campus
March 18th Picture Bowl @ NHS
March 24th Mother/Son Dance – deadline to pay is March 23!
https://sites.muscogee.k12.ga.us/northcolumbus/about-us/pto/
March 30th Fine Arts Night 5:30-6:30
March 31st Field Day
April 3-6 Spring Break – no school
April 10th PTO Dollar Day
April 11th Spring Candy Parade
April 17-21 NCES Book Fair
April 21st – Last Day to order Yearbook! Icee Girl Day
April 24-May 5 GMAS testing
May 5th PTO Dollar Day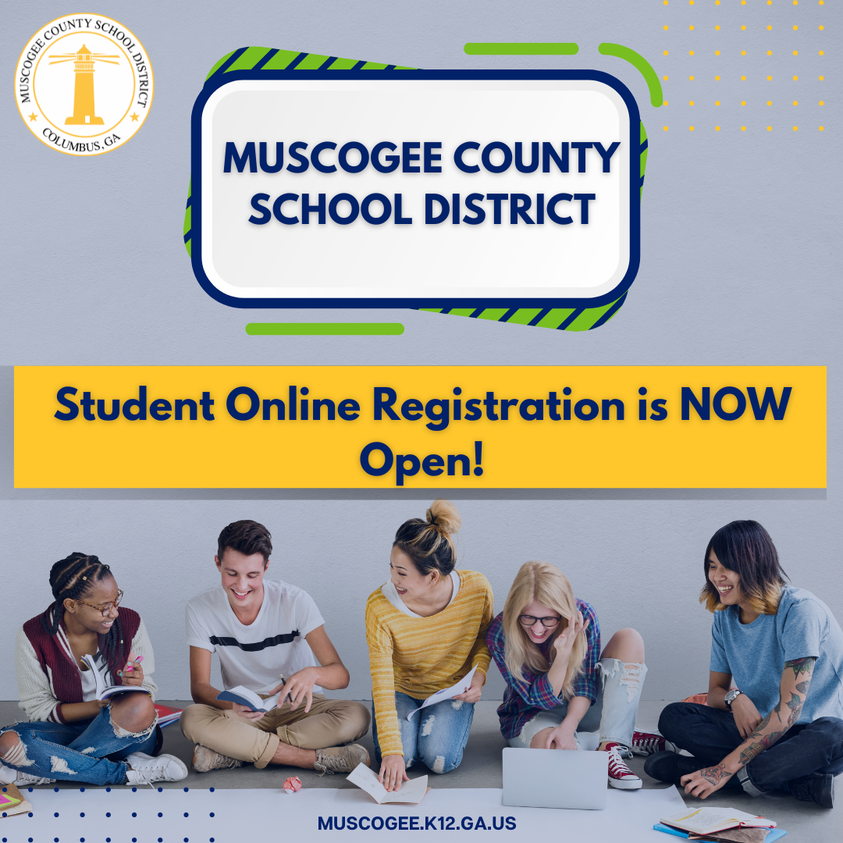 Student Online Registration is NOW OPEN! Current and new students must register for the 2023-2024 School Year.
Please remember that online registration is an ongoing process.