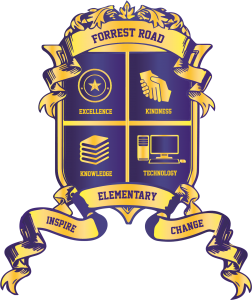 Welcome to
Forrest Road Elementary School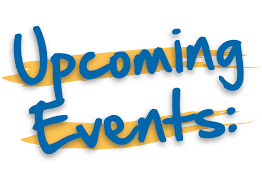 8/3-8/6 System-wide Verification Days (Forrest Road's Verification Day is TBA)
8/6 Pre-K through 2nd grade's First Day of School (Phase-In)
8/9 First Day of School
Back to School Information for the 2021-2022 School Year
We are excited to have you back!
Meet With Mr. Aviles Via Zoom
You are cordially invited to join Mr. Aviles for a Zoom meeting Thursday, July 29, 2021 at 5:00 for a Parental Involvement/Q&A meeting about the upcoming school year. Please click here at that date and time to join.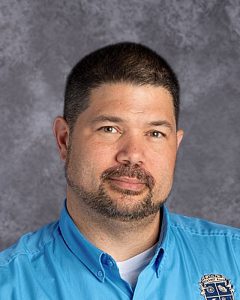 Verification Information from Our Principal
Wildcat Family,
This year's verification schedule will be as follows:
Aug. 3rd- PreK and K Verification from 8:30 – 2:00
All grades – 5:30-7:00 PM
Aug. 4th – 1st and 2nd grade Verification from 8:30-2:30
Aug. 5th – All grades 5:30-7:00 PM
Aug. 6th –  3rd-5th grade Verification from 8:30-2:30
If you have multiple children, you can verify them all on the same day.
Verification packets are available at the school for any parents who want to pick up the packet early to fill out and bring back during verification week. The packets are stapled together and need to be returned that way.
ALL parents who want to sign their students up for the After-School Program can print the forms out and bring them with you to verification. Some minor changes have been made to our book, so we are asking ALL parents to redo the forms even if you have turned them in on-line.
Kevin Aviles'
Principal
Forrest Road's Uniform Policy
Forrest Road Elementary School students are required to wear the school uniform. Please click here for more information.
2021-2022 School Supply Lists
Click the arrows to toggle between grade level lists.

Forrest Road's After School Enrichment Program
Parents can now sign up their student(s) for the after-school program. Please contact Mr. Aviles or Ms. Crouch in the office (705-565-3062) for more information.
Click here to view the handbook, which includes the forms needed to register for the program.
Congratulations Forrest Road Elementary PES department for being awarded the MCSD PES "Seek-Serve-Support Award!"
You make a difference each day. Teachers include Mrs. Morrell, Mrs. Hopper, Mrs. Lindquist, Mrs. L. Johnson, Mrs. Webb, Mrs. Hall, Mrs. Nelson, and Mrs. Bond-Williams.
We are very proud of you!
Congratulations to our Lego League members and to Mrs. Christenson on another awesome year of creativity!
From Mrs. Christenson: "The past several months have been spent creating two amazing obstacle courses. The students brainstormed ideas and drew pictures of the obstacles. Then they built the obstacles using Legos. I have attached pictures of the final products. The students did an amazing job. I am so proud of all of my Master Builders!"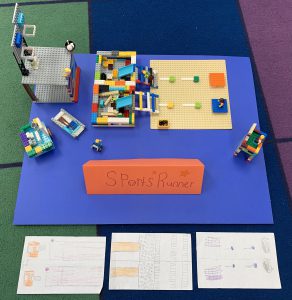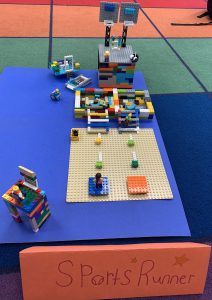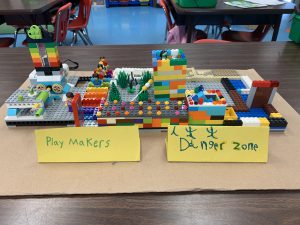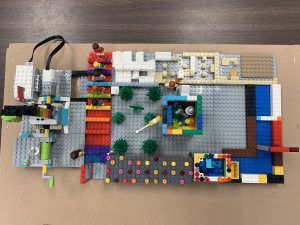 Congratulations to our Employee of the Month, Ms. Thneashia Crawl! Thank you for all that you do!
Thank you to our PIE, the Columbus Police Department!
CPD donated toboggans and gloves for our Wildcats to help keep them warm!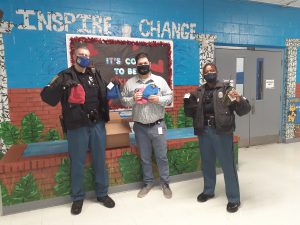 If Your Child is Sick…
If your child becomes symptomatic of COVID-19, please read the attached letter for information with MCSD's policies regarding students who are sick.
Student and Parent Assistance
Ms. Lightholder's Virtual Library
Announcements from Our Media Center
We now offer curbside pickup for virtual students! Click here to learn more!
Click here to view Mrs. Lightholder's Canvas page to see what our library offers.
Laundry Services Assistance
If you need assistance for laundry services, please see this flyer for information. Also, fill out this form and send it to the school.
How to Sign Up for Parent Portal in Infinite Campus
Parents, the best way to keep up with your child's grades is to sign up for the Parent Portal in Infinite Campus. Click here to learn how to set up your account.
Important Announcements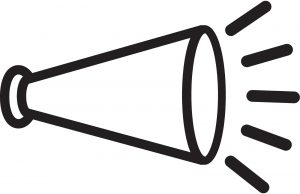 Meet Our Guidance Counselor, Ms. Stevens
Find her website here.
Georgia Hope
We at Forrest Road were chosen to participate in a wonderful program called Georgia Hope. Please watch the video below to learn more.
5th Grade Parents!
Please click here (or click the "5th grade" link above) to view our new 5th grade page and learn about the magnet programs offered by our fabulous middle schools in Muscogee County!
Student Helpdesk for Digital Needs
If you are experiencing technical difficulties with your school issued electronic device or school-associated programs, please call 706-748-2271 Monday-Friday from 10:00 AM to 4:00 PM.

School Hours and Checkout Procedures
7:15-7:45 Breakfast
8:00-2:30 School in session
Parents please note that the cut-off time to check out students is 2:00. In order to check out your child, all adults must have a picture ID and must be on the registration form as someone who is okay to check out your child.
In Loving Memory of Mariah Lewis
On December 17, 2020, we planted a tree in memory of Mariah Lewis. Click here to watch the video of the dedication ceremony.