Spanish Club
Advisor:
Ms. Mendez
Goals
The Spanish Club goals are to expand our Hispanic cultural knowledge in and out of the classroom.
To practice and expand our ability to communicate in the language.
Cafe Latino: Students  read poetry they have written in Spanish or poems they like in Spanish, play music, sing, or share their travel experiences in Spanish speaking countries. We sample food, candies, and drinks that might be found in any Hispanic household.
"Movie nights": We will watch movies such as Coco and the Book of Life that expand on our knowledge of Hispanic culture.
La Discoteca workshop: It's always a lot of fun trying to learn something new! We listen to classic Spanish songs whilst learning dances such as salsa and bachata.
Community Involvement: Throughout the semester, we work to provide services for the Hispanic community in our area such as tutoring services, collecting donations for migrant populations, and creating round-table discussions about the state-of-relations between cultural groups in our community.
The following Wednesdays from 4:15-4:45 in Rm 501 (Señora Mendez)
September 5,19
October 3, 17,31
November 14,28
December 5,19
Spanish Club Meeting
Students trying traditional Mexican cookies.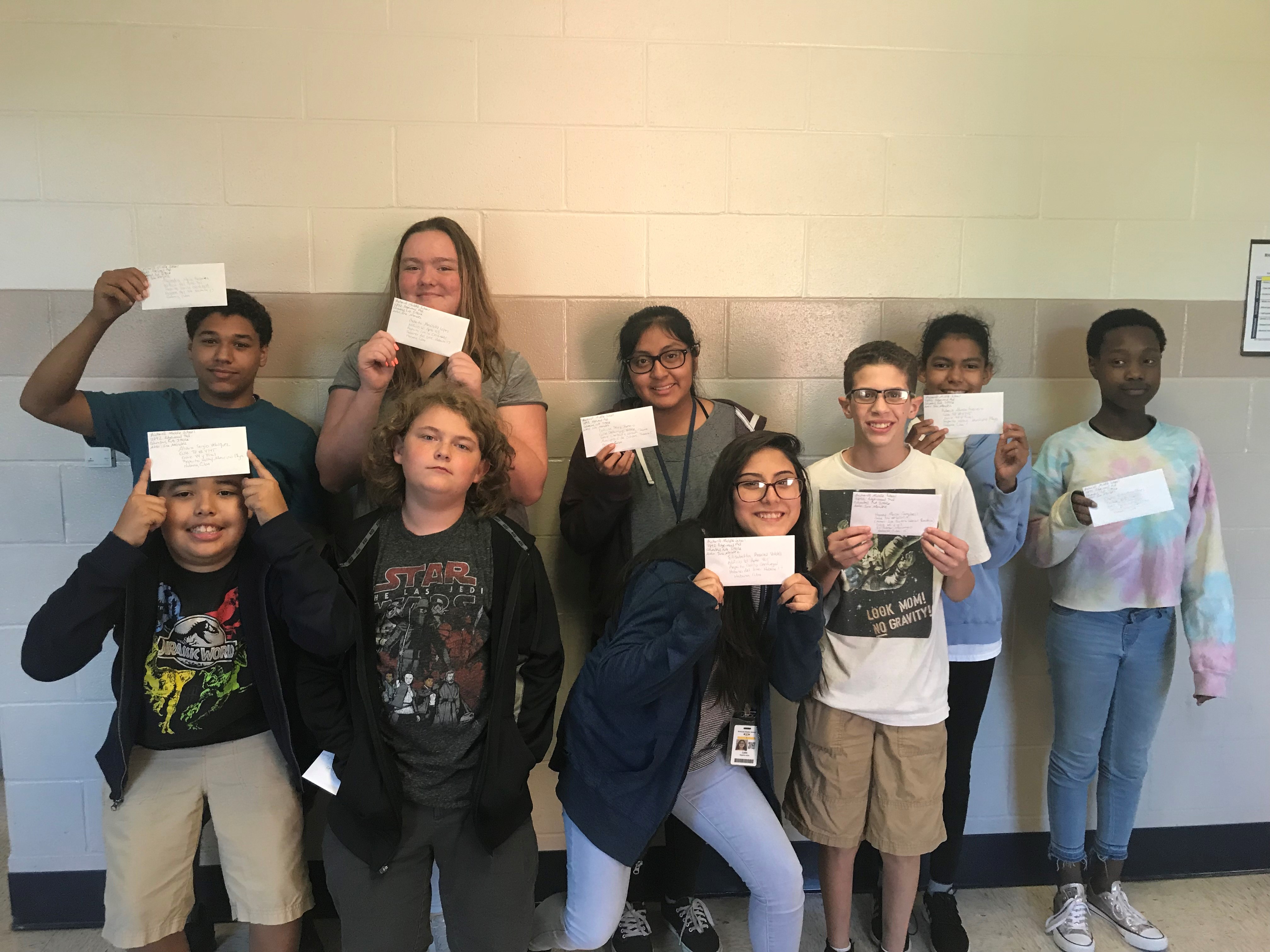 Pen Pals
Students showcasing their letters written to their pen pal that are being sent to Cuba.