Our 9th-grade Verification is Monday, August 2nd. Verification will begin at 3:30. Our goal is for you and your child to leave Verification confident in the success he or she will enjoy throughout the school year.
It's that time again – back to school time! The Northside Faculty and Staff look forward to seeing you on verification day and working with you during the 2021-2022 school year.
Date: Tuesday, August 3 – 8:00 am – 12:00 Noon
Please review the policies listed below, as there have been changes implemented for the 2021-2022 school year regarding attendance procedures at Northside High School.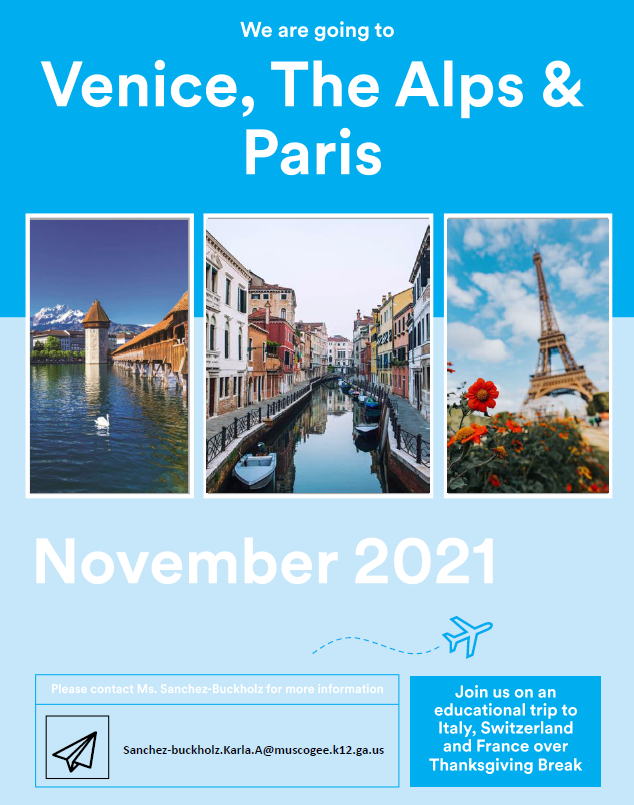 We have 3 spots available for our Venice, The Alps, & Paris trip over Thanksgiving Break, 2021!  If you're interested in going, click the link for more information and email Mrs. Buckholz.
MCSD has partnered with the Columbus Fire & EMS to offer a new program at Northside.  Check out the video for details.  If you're a graduating senior and looking for a great career opportunity directly out of high school Apply below!
Congratulations Coach Ingram - Georgia AAAAA Athletic Director of the Year!
Thank you for your service to our student athletes and coaches!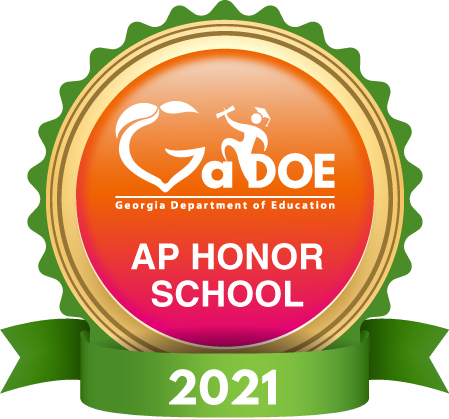 Check out the More Information link for directions on setting up a Parent account in Canvas to be able to follow your student.
Technology Support
MCSD Parents and Students Technology Support Hotline: 706-748-2271, Monday – Thursday 7:30am – 7:00pm, Friday 7:30am – 4:30pm
Information Services Help Desk
Help desk for students and parents
Available from  10:00 a.m. – 4:00 p.m. Monday – Friday.
(762) 266-9752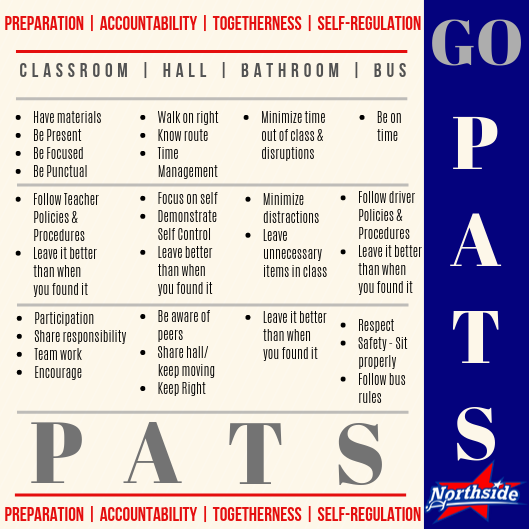 PBIS
Preparation | Accountability | Togetherness| through Self-Regulation

General News and Announcements
Northside School Improvement Plan
Mission
Our mission is to inspire and equip all students to achieve unlimited potential.
Vision
The Muscogee county School District is a beacon of educational excellence where all are known, valued and inspired.
Northside High School
2002 American Way
Columbus, GA  31909
Office: 706-748-2920
Front Fax: 706-748-2931
Guidance Fax: 706-748-2932