Achieve 3000
Dear Parent/Guardian,
Now your child can improve his or her reading skills at home with the same great technology program we're using in school: KidBizPro.
Throughout the week, KidBizPro will send your child lessons. Every student in the class gets the same basic lesson, but the content is customized to match each child's own reading level. The lesson comes with a variety of fun activities to improve your child's comprehension, vocabulary and writing skills. As your child's reading level improves, KidBiz will increase the level of difficulty so he/she remains challenged and interested. Doing his or her best on the activities will ensure the best match between your child's ability and the content delivered. It is also important that your child's answers to the questions reflect work completed independently and without extra assistance.
Your child uses this program in class, but you can also share in the fun at home – or anywhere a computer is connected to the Internet.
Here's how:
Encourage your child to follow these five easy steps:

Respond to the Before Reading Poll.
Read the Article.
Do the Activity Questions.
Respond to the After Reading Poll.
Answer the Thought Question.

Explore other KidBiz features, including other articles, the Stock Market game, puzzles, and more.
Log on to website link below with the following username and password.
Student Login:
Username: GTID#
Password: initpass
Achieve 3000 Website (Opens in a new window)
---
Boys & Girls Club of the Chattahoochee Valley
BGCCV is dedicated to our members and our community for the purpose of bettering society. We boast a diverse and inclusive membership of over 2,500 youth who benefit from a safe and welcoming environment on a daily basis.
Boys and Girls Club Website (Opens in a new window)
---
The Chattahoochee Valley Libraries
The Chattahoochee Valley Libraries are a seven-branch system that serves more than 250,000 people in four counties, Muscogee, Chattahoochee, Marion and Stewart. The Library system is the most widely used cultural institution in the region, with more than 120,000 residents holding library cards.
The Chattahoochee Valley Libraries is owned and operated by the Muscogee County School System, with Muscogee County Library Board members appointed by the School District, but has its own Board of Trustees made up of members from each county in the system.
Chattahoochee Valley Libraries Website (Opens in a new window)
---
Clever
Clever is a digital learning platform for K12 schools–one friendly place for single sign-on, messaging, analytics, and more.
How to login to Clever (PDF File) (Opens in a new window)
Login to the Clever Website (Opens in a new window)
---
GALILEO
GALILEO is Georgia's Statewide Virtual Library, available through schools, public libraries, and higher education institutions. GALILEO Elementary features subscription-only resources that are purchased by the State of Georgia specifically for your elementary-aged student. Unlike most websites found in a Google or Internet search, resources in GALILEO are age-appropriate, credible, and authoritative.
Login to the GALILEO Website (Opens in a new window)
---
Georgia Milestones
The Georgia Milestones Assessment System (Georgia Milestones) is a comprehensive summative assessment program spanning grades 3 through high school. Importantly, Georgia Milestones is designed to provide students with critical information about their own achievement and their readiness for their next level of learning.
Muscogee County's Georgia Milestones Resource Website (Opens in a new window)
---
Infinite Campus
Infinite Campus is a comprehensive, Web-based K-12 student information system (SIS) with real-time access to administration, instruction, communication, curriculum, reporting and more.
Login to the Infinite Campus Website (Opens in a new window)
---
Parent Tech Academy Resources
Muscogee County School District website to provide parents one site for all your technology needs.
Muscogee County's Parent Tech Academy Resources Website (Opens in a new window)
___________________________________________________________________________________________________________________________________________________________
Accessing EBooks on Destiny
Destiny. One Device. Many Books
EBooks are portable and lightweight, making it easy to carry around. A single device is enough to read any number of books you want. Students benefit the most out of it as they do not have to carry a bag full of books every day.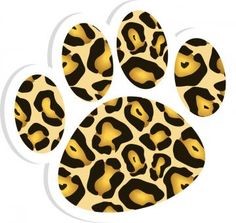 Click here for Logging in to Destiny for EBooks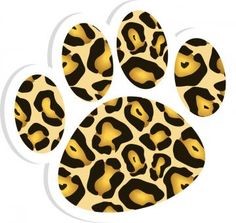 Click here for Checking out & Reading EBooks in Destiny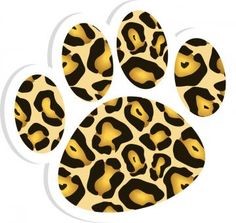 Click here for Academic Parent Workshop – Accessing EBooks on Destiny Feedback Form