Principal's Welcome
Welcome to Clubview Elementary School, An IB World School and a Georgia Charter School. Clubview has a rich tradition of excellence in educating students. We are proud of our many accomplishments. Clubview was officially authorized by the International Baccalaureate Organization (IBO) in February, 2006, followed by the State Department of Education awarding Clubview charter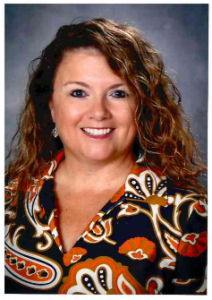 status in September, 2006.
The IB program will help prepare each student for the complex challenges of today's society. Students are encouraged to be active learners and well-rounded, engaged citizens. In addition to academic development, the Primary Years Programme (PYP) focuses on developing the whole child, including each individual's social, physical, emotional, and cultural needs. The faculty and staff have extremely high expectations of each other as well as the students and parents of Clubview Elementary.
I trust that you each will embrace the possibilities and make the most of your Clubview Elementary experience! 
Sincerely,
Teresa Lawson, Principal