ACMS Core Values
These are the values that we strive to live by and that unite us as one.
Cooperation
Fairness
Honesty
Integrity
Kindness
Respect
Partners in Education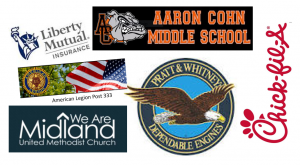 A big thank you for all you do!
ACMS Basketball Team 2023-2024 Bernard Bogan Zyaire Brookins Aaron Brooks (AJ) McCray Bull Maxx Cason Tamir Coppins Xavier Davies Dylan Day Joshua Jackson Isaiah Jones Matthew McDowell Cam Snape Congratulations to everyone that made the 2023-2024 ACMS...
7352 Garrett Road    Midland, GA 31820       706-569-3801 (main office)       706-569-3825 (fax)       706-569-3812 (guidance)
School hours: 8:10am-3:10pm                          Doors open: 7:40am