Shaw vs. Columbus football game on Friday, November 20th at Kinnett Stadium.
Kickoff is at 7:30 pm and Shaw is the home team. Ticket gate will open for entry at 6:15 pm.
There will be NO tickets sold at the stadium, all tickets are sold through the GoFan app. Once purchased, DO NOT VALIDATE YOUR TICKET(S)! The ticket takers at the stadium will ask you to "validate" the ticket in front of them. No screenshots of tickets will be accepted. Remember that there is NO REENTRY at the stadium, so please make sure you bring everything into the stadium with you.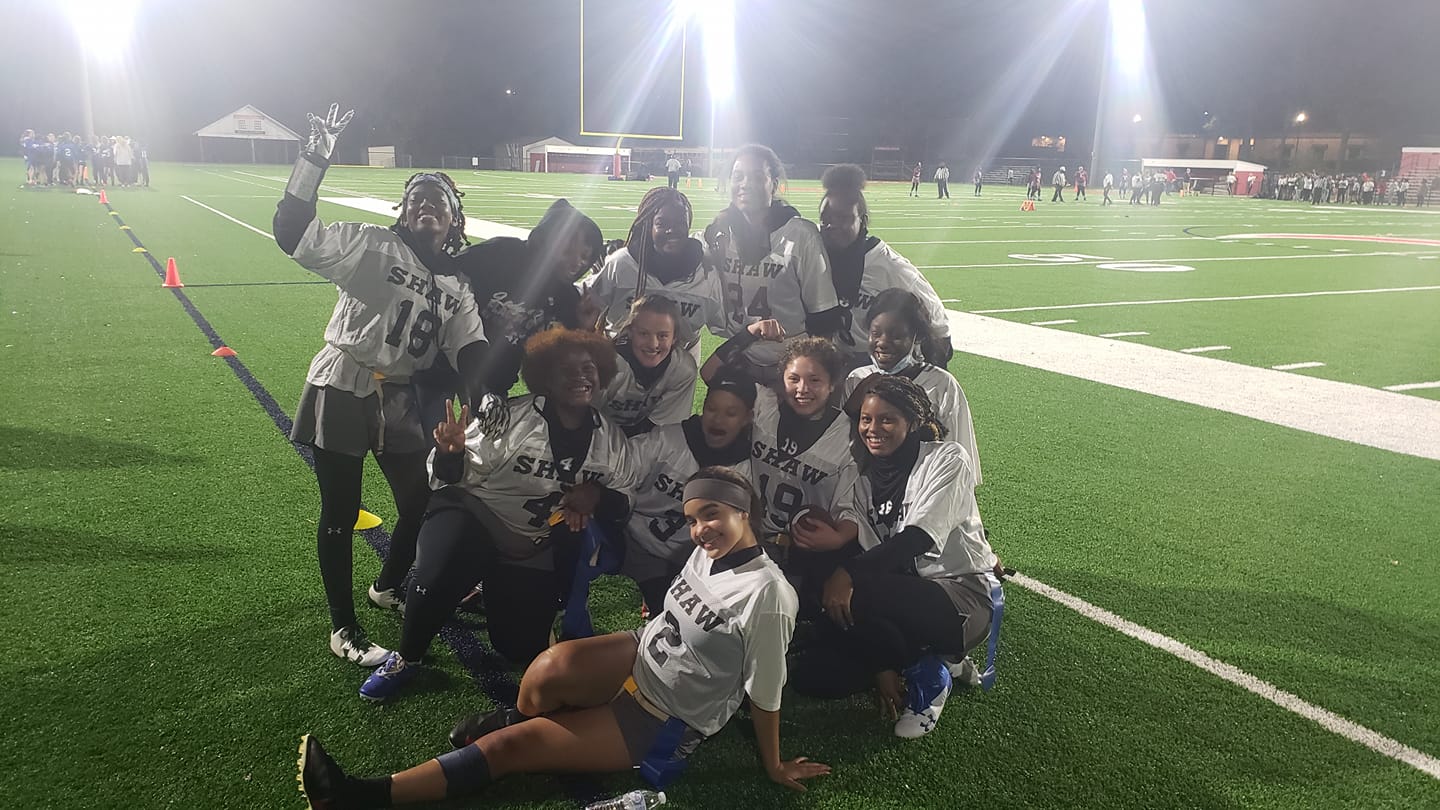 Lady Raiders Flag Football Team
Congratulations,
to our Shaw High School Lady Raiders Flag Football Team for beating the #1 team in the state and defending state champs Columbus High School on Thursday, Nov 19th!!