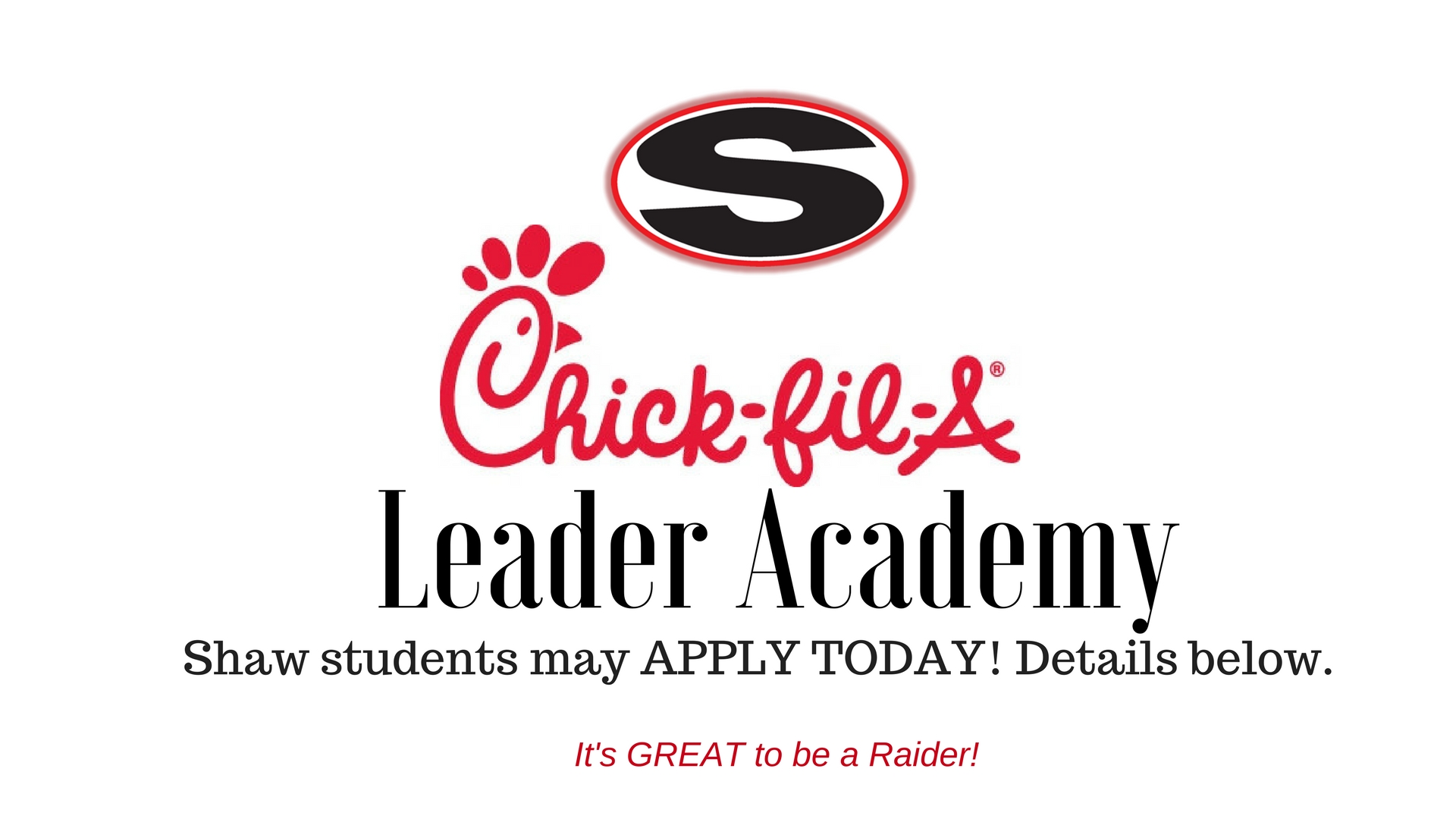 Students, apply now to join the Chick Fil A Leader Academy! Limited to 30 slots.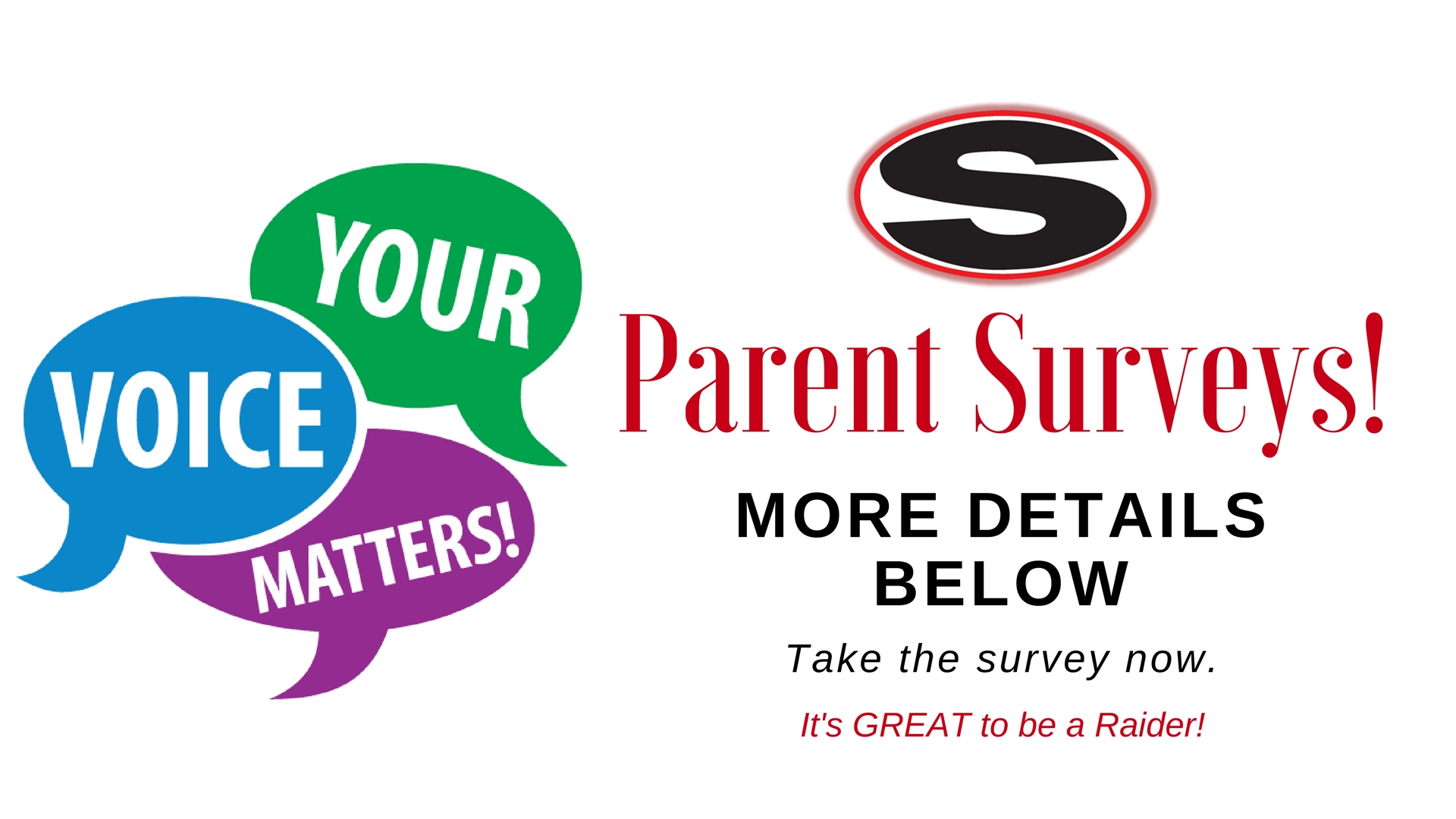 Take your Parent Survey today! We value your feedback.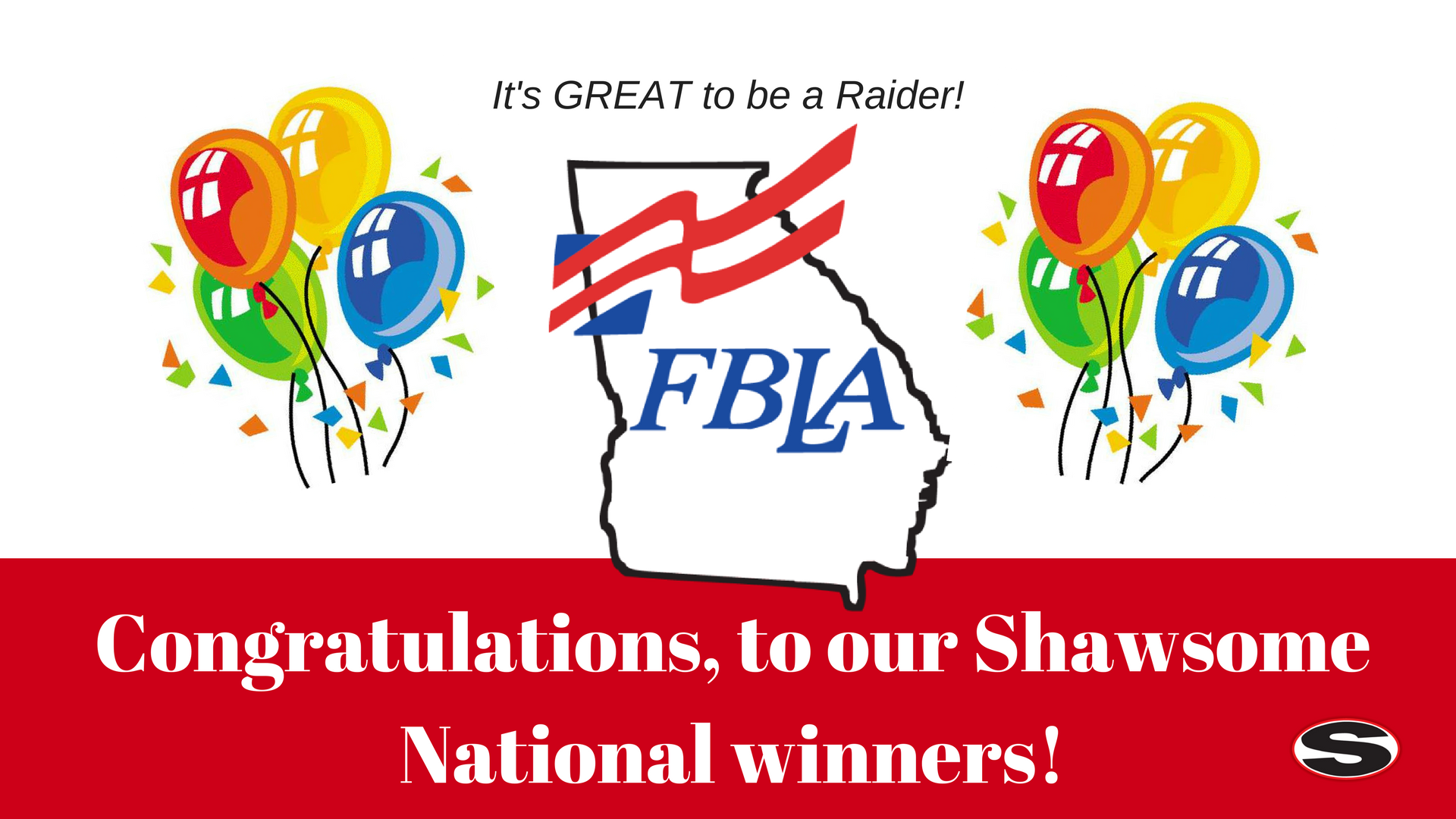 Congratulations to all our winners at FBLA Nationals in Anaheim, CA!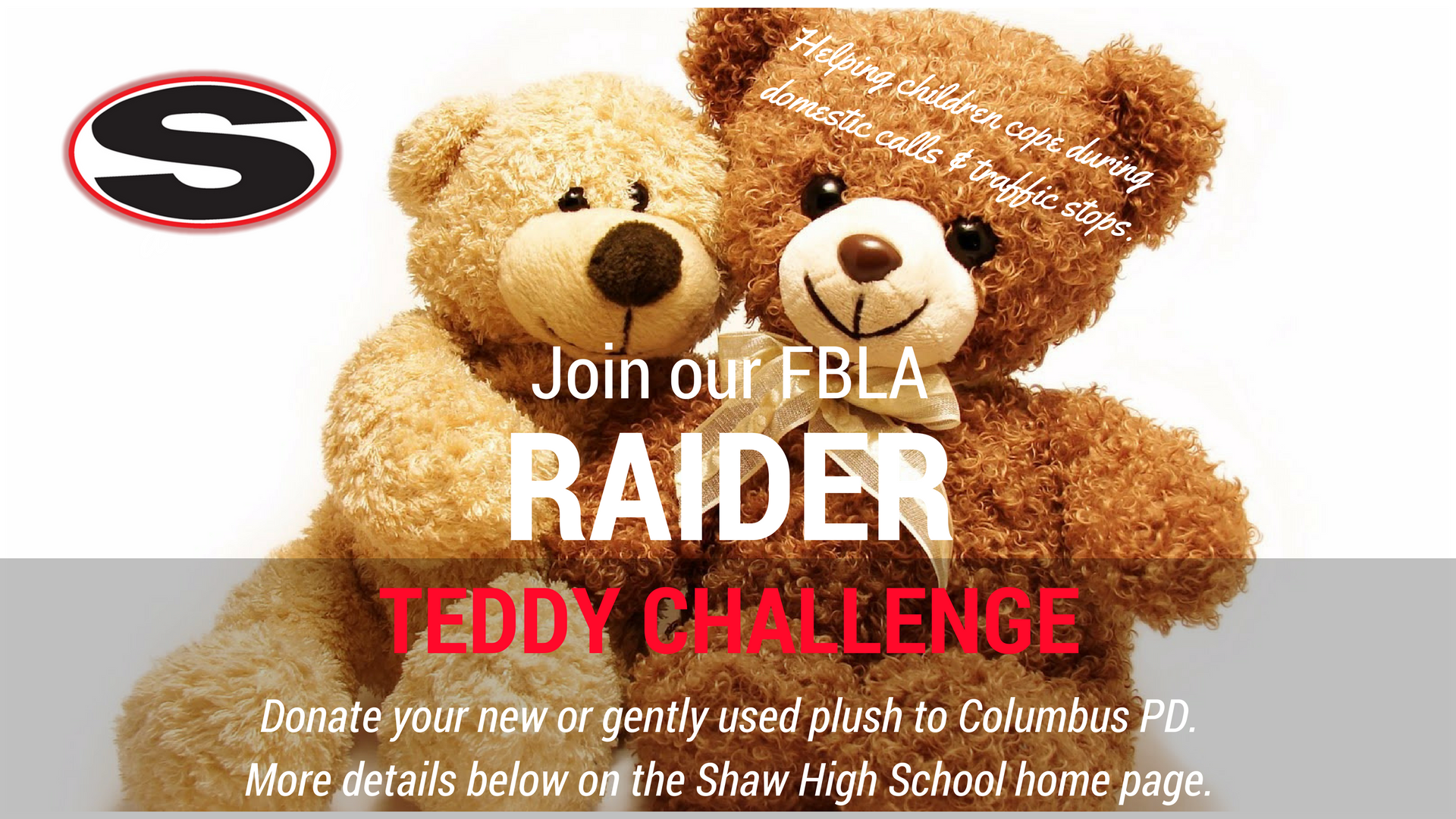 Donate teddy bears to FBLA in support of Columbus Police Department!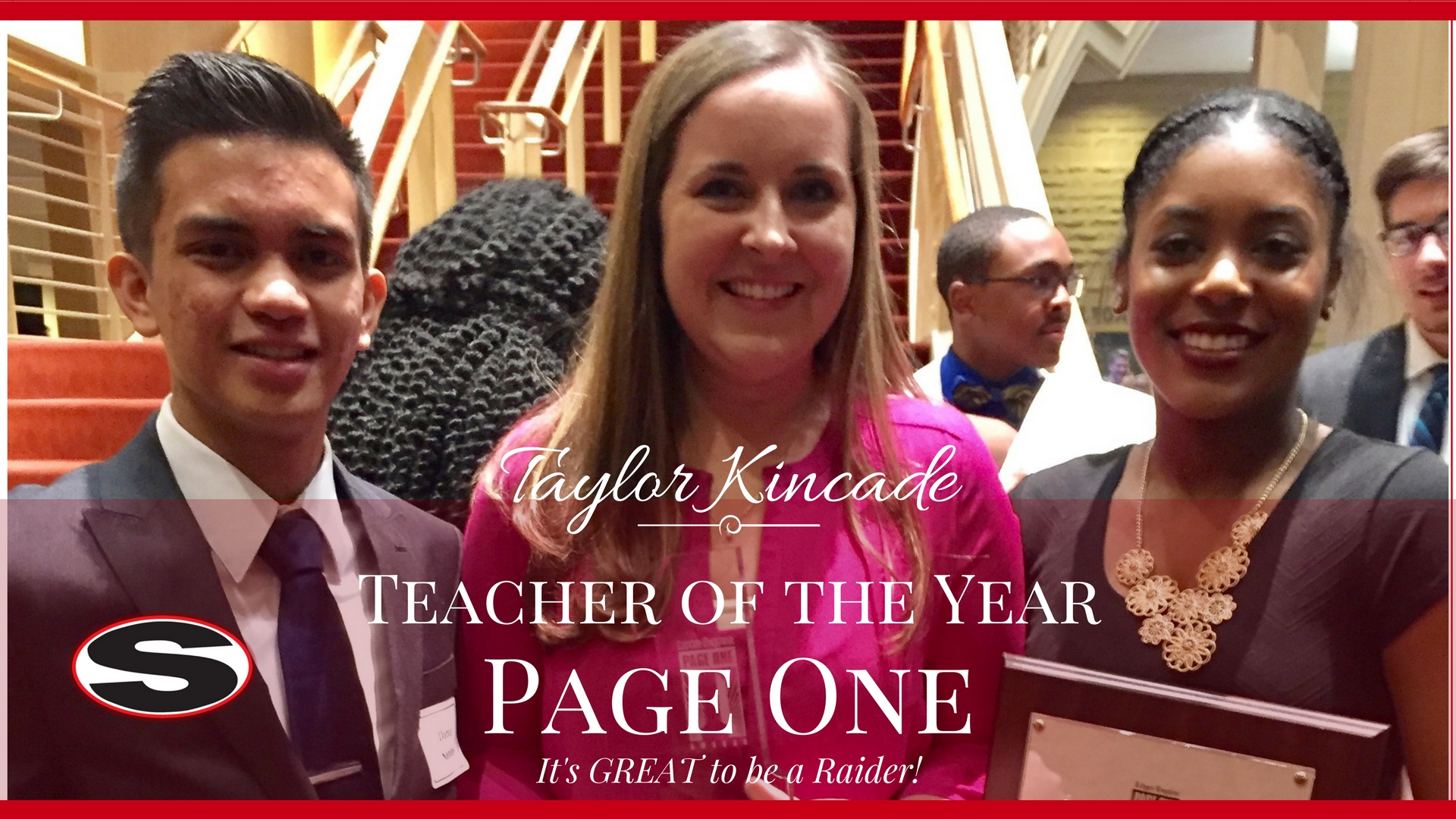 Shaw Magnet Instructor Wins Page One Teacher of the Year!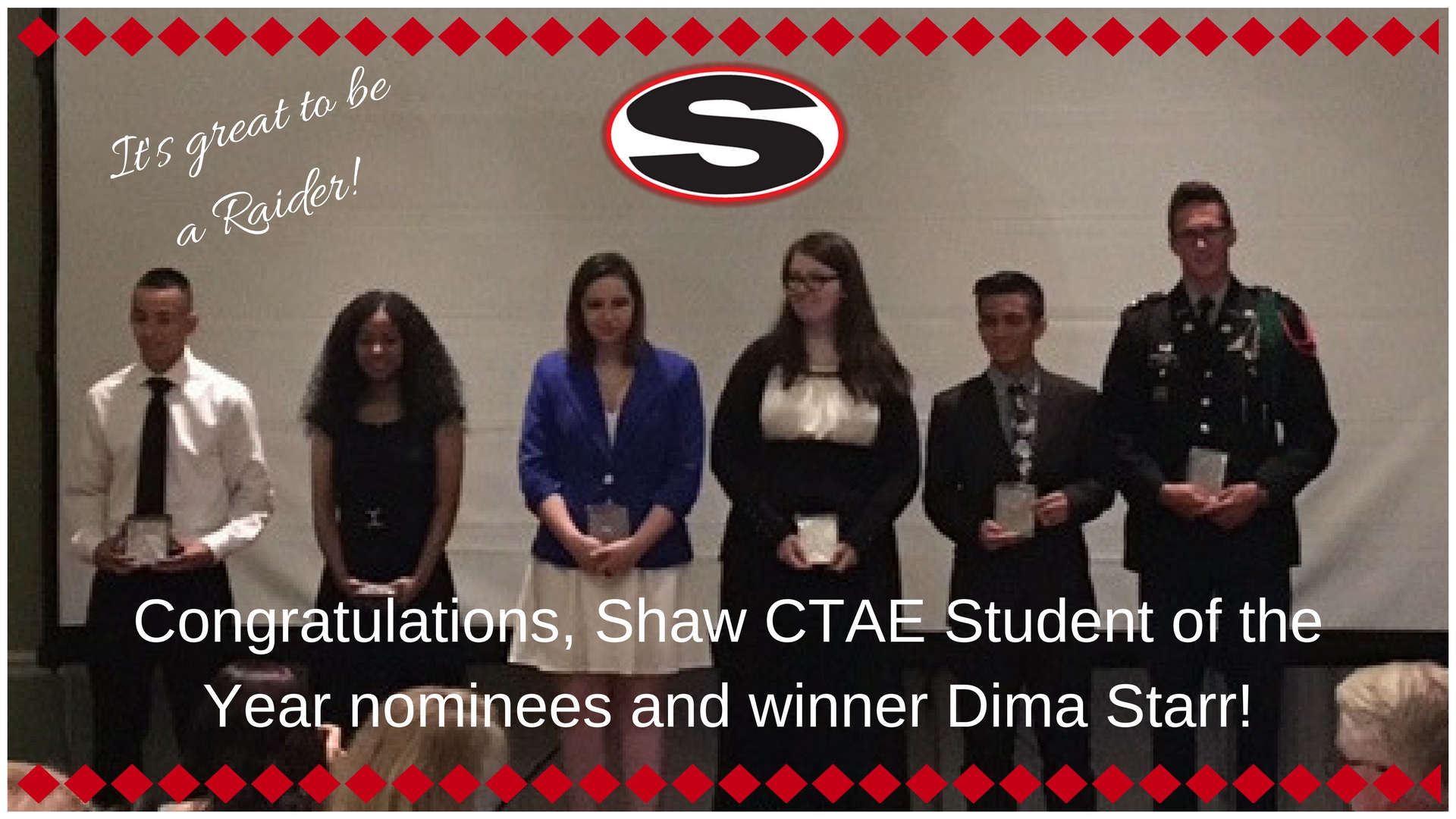 Congratulations Shaw High School CTAE Student of the Year nominees!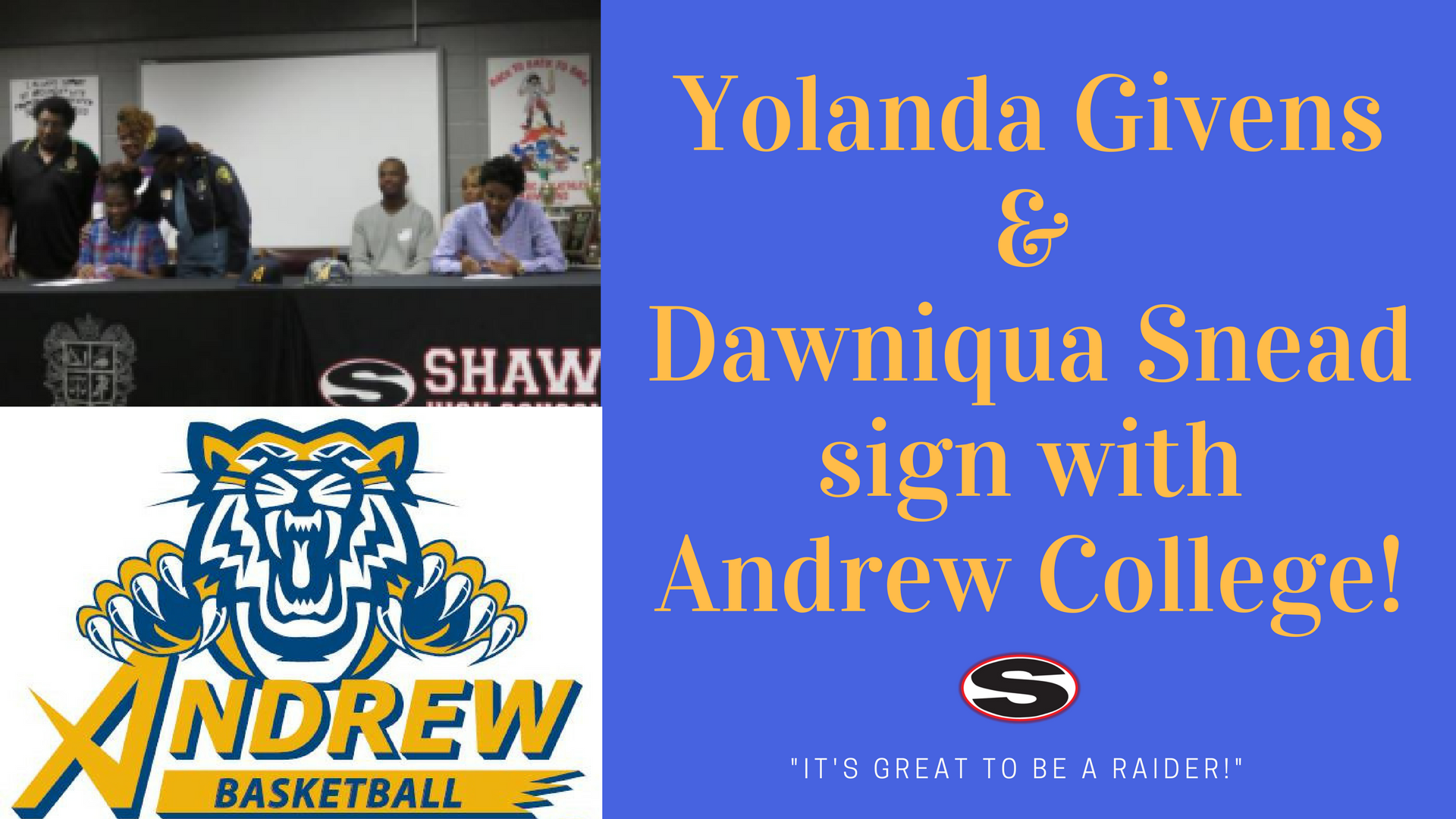 Yolanda Givens & Dawniqua Snead sign to play Basketball for Andrew College!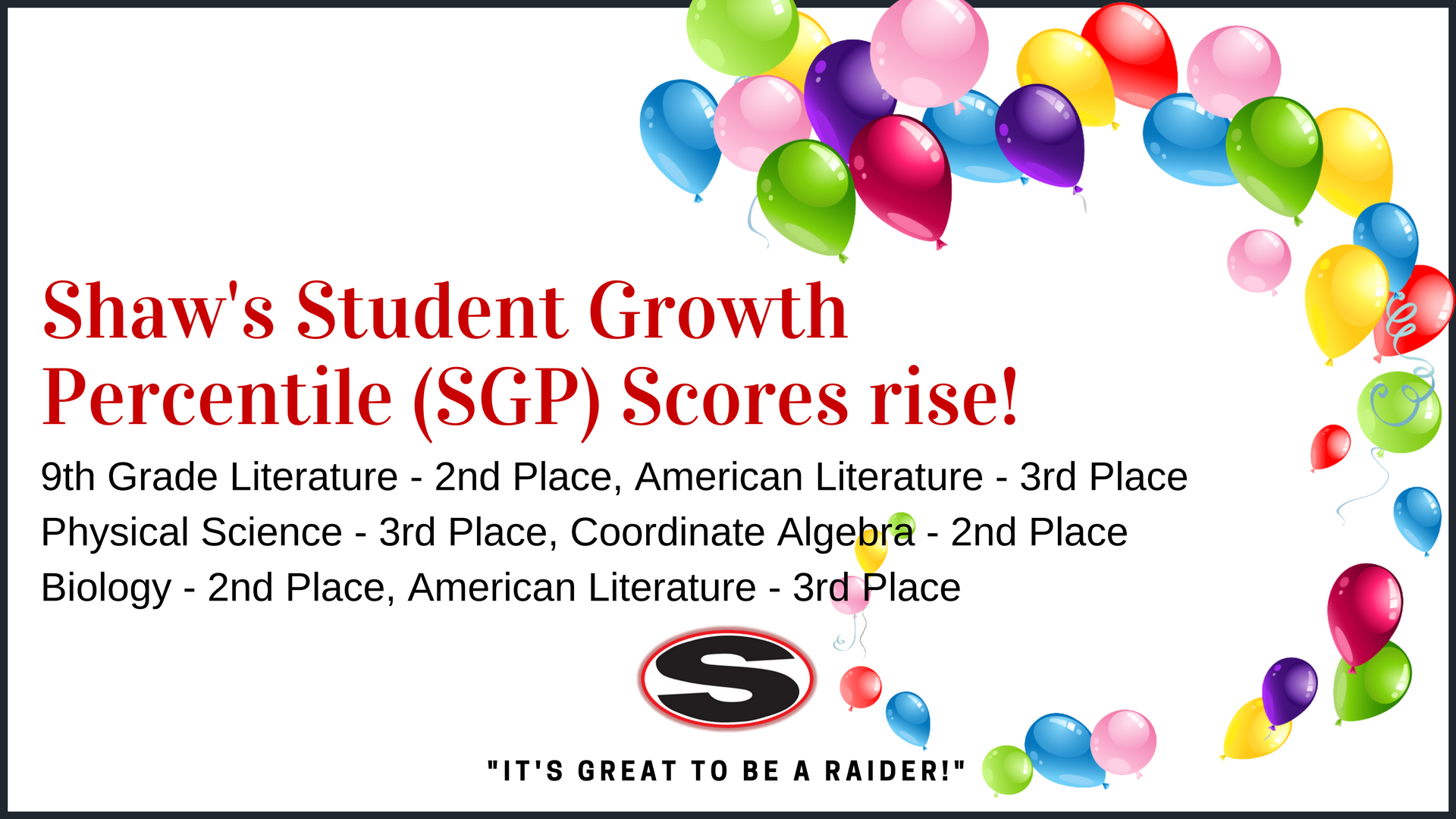 Shaw boasts rising Student Growth Percentile (SGP) scores!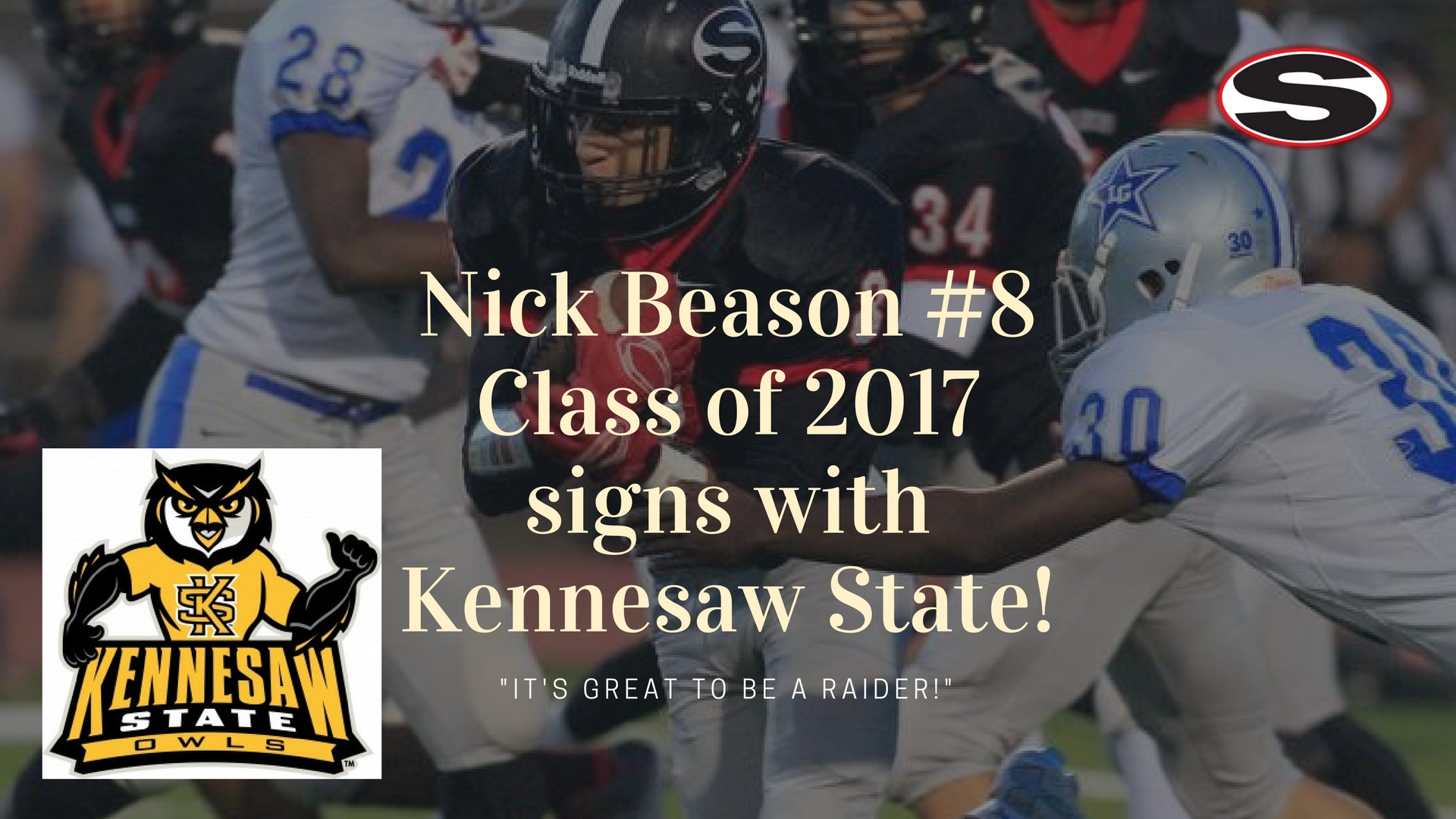 Nick Beason #8 signs with Kennesaw State!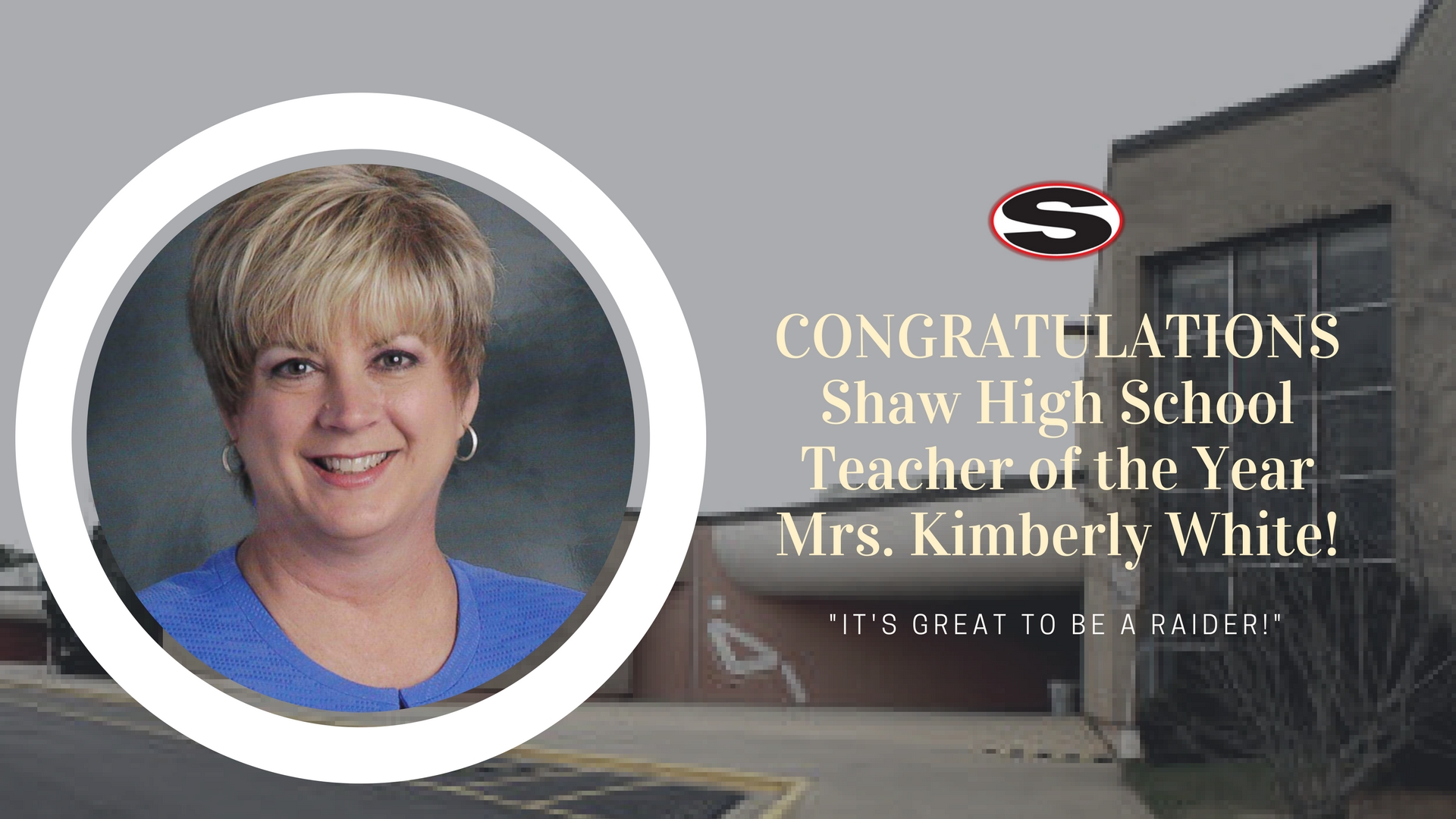 Teacher of the Year 2016-2017
Senior Baby Pictures are now being accepted until December 5.
Please do one of the following:
Send in a COPY of the picture that you do NOT have to get back with the child's first and last name on the back – do not use a marker to write the name – it will show on the picture.
Scan and email the picture to hill.tonya@muscogee.k12.ga.us – Make sure that the child's first and last name is in the subject line of the email.
Send a picture with your child, and he/she can scan it and email it at school and bring it back home.
Senior Pages are on sale until January 12.
You can purchase them online with a credit card or at school with cash or money order.
Prices are as follows:
Full page – $175
Half page – $100
Quarter page – $60
Please use the same procedures as used for the baby photos for sending the pictures and text for the senior pages.  These are all due January 12 as well.
Chick Fil A Leader Academy
Do you want to make a DIFFERENCE in your local community? Want to be part of a national movement across America?
Learn to be a GREAT LEADER while MAKING A REAL IMPACT through Chick-fil-A Leader Academy. Join over 18,000 students in 600 other high schools nationwide in a leadership program focused on IMPACT THROUGH ACTION.
Click on the link chickfilaleaderacademy.com/apply to APPLY NOW for consideration in Chick-fil-A Leader Academy here at Shaw this year.  Only 30 spots are available.  Decisions will be made no later than September 18 so get those applications submitted.
If you want additional information, please see Dr. Nichols in Room 322.
Parent Surveys for School Accreditation
Raider Parents,
During the 2017-2018 school year, Muscogee County Schools are renewing our accreditation.  Each school in the district will be reviewing our practices and policies in an effort to identify strengths and to find opportunities for improvement.  As part of the process, we need your feedback.  Please take a moment to respond to our survey.  We need as many responses as we can get, so your participation is vitally important to us.  Our leadership team at Shaw High School will review your responses and use them to help us improve.  Thank you.
Leslie M. Hemmings
Assistant Principal
FBLA Wins BIG at Nationals!
I want to take a moment to shine a light on our students from Nationals this year in Anaheim, California and to thank all those who made it possible for these individuals. Win or lose, it is something these students will take with them for the rest of their lives, thanks to you. They worked hard and we played hard!! I remember attending Nationals almost 20 years ago like it was yesterday and although I did not win it was a life changing experience. So thank you to all those that helped these students with this great opportunity. You will forever be remembered! It is very difficult to get one event on stage in the Top 10; however, we were able to get two on stage, with one an all-freshman team competing against all seniors!
FULL STORY: Last week I took 11 students to the FBLA National Conference in California!!!
These students spent countless hours after school and during the summer working to perfect their craft. I am very impressed with these students' hard work. It takes special students to give up the majority of their summer to come back to school and the library from 9 am to 5 pm during summer break and after graduating. Their dedication and hard work paid off and was well worth the commitment from the parents and students.
Please help me in congratulating the following students for representing our school and county extremely well at the National level! Well, a little further than National level because they also had to compete with other countries like China. Great job group! ☺
2nd – Partnership with Business – Tiana George, Josephine Embola, and Bryonna Burga
7th – American Enterprise Project – ALL FRESHMAN TEAM – Treyvon Lockett, Keasauna Patterson, and Haley Johnson
I've witnessed these following students and they did an extremely good job as well. If I thought they were not well prepared I would say that, but I can say they did everything they could have done but came up a little short:
Jarett Jacobs – Spreadsheet Applications
Connor Stone – Database Design
Alicia Gomillia – Electronic Career Portfolio
Alicia Gomillia, Vakarriah Burke, Kailee Rawls – Community Service Project
Shaw High School also received:
$1000 grant for March of Dimes to carry out community service projects for MOD.
HOLLIS & KITTY GUY GOLD SEAL CHAPTER AWARD OF MERIT
Chapter Challenge Award
And others
Again a special thanks to the teachers and admin for your continued support of our students. You are truly Shawsome!!!!
Lakesha Kirkland, Ed.S
Business Technology Teacher
FBLA Adviser
Support Our Shaw FBLA Teddy Bear Drive
Cleaning this summer?  STOP! LOOK! LISTEN!
FBLA is sponsoring a school-wide community service project to collect teddy bears and stuffed animals to donate to police officers in Columbus.  Typically police officers give children bears or stuffed animals when making domestic calls or traffic stops.  It helps to calm them down.
Please donate any gently used or new items to Shaw High School.  They can be dropped off at the office location at Eagle Ridge or they can be brought during the first week of August to the school.
The goal of the project is collect at least 1300 stuffed animals – that equates to one animal per student at Shaw. Be a servant leader, earn community service hours, and help our community.  Donate your items today!

Our FBLA State Competitors attended the State Leadership Conference in Athens from March 12-14. The following members clinched their slot at the National Leadership Conference in Anaheim, California in June!
1st Place – American Enterprise Project – Haley Johnson, Treyvon Lockett, and Keasuana Patterson
1st Place – Introduction to Business Presentation – Haley Johnson, Treyvon Lockett, and Keasuana Patterson
3rd Place – Database Design and Applications – Connor Stone
3rd Place – Local Chapter Annual Business Report – Hannah Nichols
3rd Place – Partnership with Business Project – Bryonna Burga, Josephine Embola, and Tianna George
4th Place – Community Service Project – VaKarriah Burke, Alicia Gomillia, and Kailee Rawls
4th Place – Spreadsheet Applications – Jarett Jacobs
Congratulations to the following winners as well. They put up a good fight even though they didn't advance to Nationals. It's GREAT to be a Raider!
8th Place – Business Ethics team – Byonna Burga, Josephine Embola, and Tianna George
10th Place – Computer Applications – Jarett Jacobs
10th Place – Electronic Career Portfolio –  Alicia Gomillia
Who's Who in FBLA for Region 6 – Hannah Nichols

Monday – There will be a blood drive in the auditorium from 9:00-2:00 for those students who have already registered. RaiderMasters will meet after school in room 239.
Tuesday – Our girls' basketball team travels to Glenwood. Game begins at 5:00. There will be a Dual Enrollment Parent Meeting in the Media Center at 6:30.
Wednesday – There will be an FBLA meeting held in the Media Center after school. Our swim team will compete in the MCSD Invitational at 5:00.
Thursday – Our wrestling team travels to Jordan. Matches begin at 6:00. Our Holiday Concert will be held in the auditorium at 7:00.
Friday – During lunches, the Chick-fil-A Leadership Academy will meet in room 239 and the Raider Reader Book Club will meet in the Media Center AV Room. Our basketball teams travel to Carver. Games begin at 6:00. Our wrestling team competes in the Richmond Hill Tournament.
Saturday – Our swim team will compete in the Brookstone Invitational at 9:30AM. Our basketball teams host Kendrick. Games begin at 6:00.
Thank you and remember, IT'S GREAT TO BE A SHAW RAIDER!
HOPE GRANT pays 75% of tuition to all high school graduates who attend Georgia Technical Colleges, including Columbus Technical College.
Shaw Student / Parent Guide 2017-2018
2017-2018 School Year Calendar_Final
Important Out-Of-Zone Transfer Information


"Like us" on Facebook and receive the latest news and updates about the Raider Nation! Click Here for a direct link to Shaw's Facebook page.
The district code for Infinite Campus phone app is: FDTVLB
Important Student / Parent Links
Our Shaw Partners in Education
SHAW HIGH SCHOOL
7579 Raider Way Columbus, GA 31909  / Phone 706-569-3638 , Fax 706-569-3648
Student Webmaster: Sally Smallwood