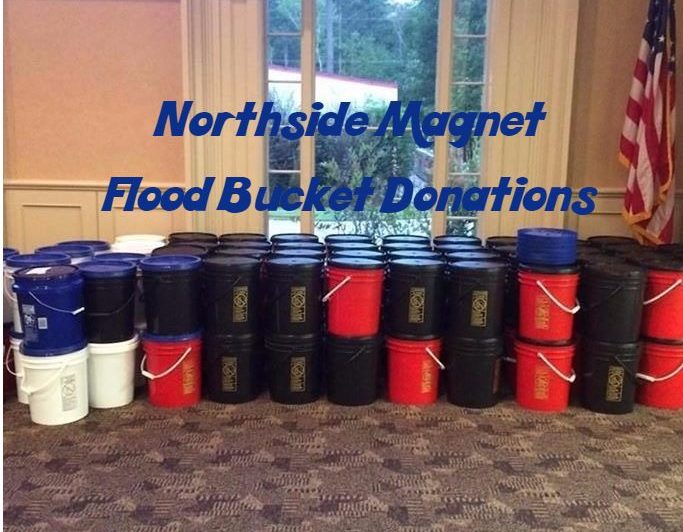 Magnet Student Donations
A big thank you to our magnet students and faculty for their "Flood Bucket" contributions.  We collected enough items to fill 45 buckets to be sent to the victims of Hurricane Harvey and Irma!  Way to go Patriots!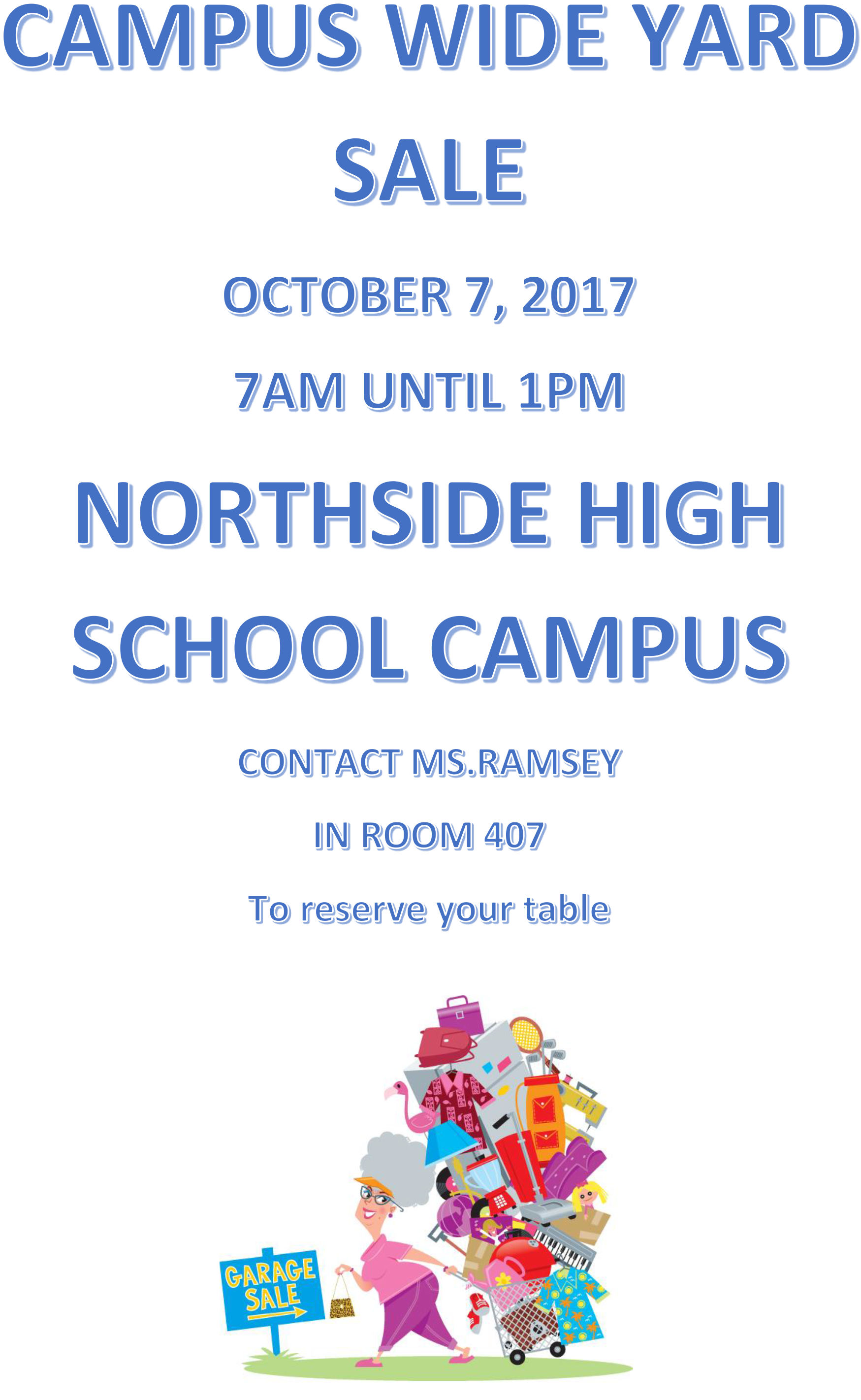 Campus Wide Yard Sale
October 7th
7am – 1pm
Contact Mary Ramsey if you would like to set up a table!
Northside High School - Campus of Excellence
Lantern of Learning
Congratulations Mrs. Clay!
General News and Announcements
Blackout shirts are on sale now for $10 S-XL & $12 XXL & up.  See Mrs. McNelly for more information
Track Conditioning every Tuesday & Thursday:  Turn in Physical Form to Coach Sanders in Room 113
Check out the Senior Project information for 2017-2018.
Check out our weekly announcements anytime!
Northside School Improvement Plan