DAWSON ELEMENTARY
Home of the Tigers
180 Northstar Drive, Columbus, GA 31907
office (706) 683-8732     fax (706) 683-8737
Dawson Elementary School is designated as a Title I Opportunity School.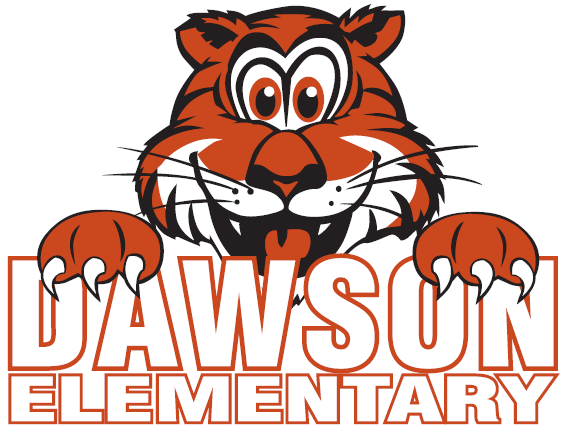 The Muscogee County School District (MCSD) annually receives a Title I, Part A Federal Grant for schools with a high percentage of students who are eligible to receive free or reduced priced school meals. Schools that receive funds from this grant are classified as Title I schools. Currently, there are 38 schools in MCSD that receive Title I funds. One of the provisions of this grant is the requirement for the District to set aside 1% of its Title I, Part A money to fund activities that build parents' capacity to become partners with schools to help their children achieve academically. You, as a parent, family member, or other educational community stakeholder, may assist the MCSD Title I Department in making decisions about how the set aside funds will be used in the 2020-2021 school year. You may participate in the decision making process by completing the following Title I Stakeholder survey. Please complete the survey prior to September 23, 2020.
Verification begins on August 10th!
You may return the forms any of the following ways:
* Print out and bring the completed forms to school during verification week.
* Type on the fillable form and e-mail to Gibson.Myra.L@muscogee.k12.ga.us.
* Pick up a packet at Dawson to complete and submit.
We will offer drive-through verification for those who have completed online registration and submitted all required documents.
 Computer devices, textbooks, and other school materials will be issued after all signed documents are returned.  If you have children in more than one grade, please use the highest grade to return forms and pick up materials for all children.  If you cannot come during the scheduled time, please call the school to schedule an appointment.
Monday, Aug. 10 9:00-6:00 – 3rd, 4th, and 5th grade students

Tuesday, Aug. 11 9:00-6:00 – 1st-2nd grade students

Wednesday, Aug. 12 9:00-6:00 – Pre-K-Kindergarten students

Thursday, Aug. 13 – By Appointment

Friday, Aug. 14, – By Appointment
Aug 17- Sept 9:  Virtual Instruction for All Students
Parents, please go to the Online Registration Portal on the MCSD website to register your child today.  Parents must declare whether each child will attend in-person or participate in virtual instruction (at home) for the remaining weeks of the first grading period.  For help with online registration, call the school (706) 683-8732 or Central Registration 706-748-2219.
Please note that students who return to school in-person will be required to follow safety guidelines as outlined by the district.  Students will be required to wear masks in order to be permitted in the building.  Water fountains will not be in use.  Students will be permitted to bring sealed/unopened water bottle(s) from home.  Students will also need to maintain individual school supplies including computer headphones or earbuds for use in the building.
Please note that plans may change based on public health emergencies and any state or national-level executed orders.  Please visit the district's Covid-19 page at http://sites.muscogee.k12.ga.us/covid-19/ for continued updates related to the opening of the 2020-2021 school year.  Thank you for your continued support of our Dawson family.
Online Registration: Links for areas of online registration are included below.
Instructions on how to activate Parent Portal:
Portal Activation Instructions
Video instructions for completing online registration once the Parent Portal is activated:
Existing Student Online Registration Process
Parents, please provide the school with any updates to phone numbers and e-mail addresses so that information can be communicated efficiently.
Online curriculum resources are available for students through Clever. 
Directions for Log in to Clever Portal
Need help with technology?  Call 762-266-9752 M-F 10 AM – 4 PM
Additional resources are available through our public library system. 
Chattahoochee Valley Library resources