Basketball Tryouts Date Change!
Please see the links below or visit our Athletic Department page for more information regarding the change of dates in basketball tryouts.
UPDATED 1-15 Boys' Tryout Letter
ACMS Core Values
These are the values that we strive to live by and that unite us as one.
Cooperation
Fairness
Honesty
Integrity
Kindness
Respect
Partners in Education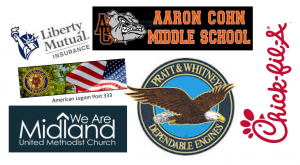 A big thank you for all you do!
Congratulations to our science fair winners! 1st Place- Jackson Woods 2nd Place-Martin Heim 3rd Place- Elliott Holmes 4th Place-Haley Heard   Honorable Mention: Gabby Ware Julie Penska Annsley Corkron Jacob Sanford Roberto Diaz
7352 Garrett Road    Midland, GA 31820          706-569-3801 (main office)          706-569-3825 (fax)          706-569-3812 (guidance)
School hours: 8:50am-3:52pm                          Students may enter building at 8:30am.