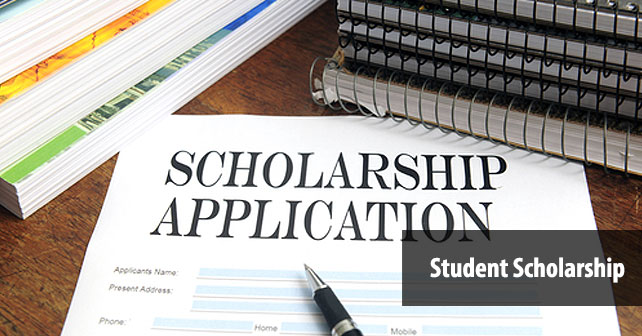 AES Scholarship
AES Scholarship Deadline Is Approaching 
The deadline for the 12th annual AES Scholarship is October 6, 2017.  
 Visit our website at http://www.aesengineers.com/scholarships.htm and please encourage your students to apply.  We wish them all good luck!
The winner(s) will be announced within 2 weeks of the deadline.  Each winner will be personally notified by email. 
Big Sun Scholarship
The BigSun Organization is proud to be able to continue to help young athletes succeed in their academic pursuits. We are offering an annual scholarship to a deserving student. All student athletes are eligible for this award, regardless of which sport they are participating in.
Deadline               –      June 19, 2018
Amount of Award  –        $500.00
The successful applicant will be a high school senior or be attending a post secondary institute and currently involved in some sport at that institution or in the community..
Please visit our website at http://www.bigsunathletics.com to learn how to apply.                                                            
David Shafer Essay Contest
The Ebonites Civic & Social Club Scholarship & Pageant
The Ebonites Civic and Social Club Scholarship and Pageant –Deadline-January 31, 2018
See Mrs. Dean in Guidance for the application.
Diverse Power - Walter Harrison Scholarship
Deadline: January 12, 2018
Diverse Power - Washington Youth Tour
Deadline: January 26, 2018
B Davis Scholarship
"B. Davis Scholarship"
The creators of the "Student Award Search Aid" website are offering a scholarship for 2018.
Please visit our website at http://www.studentawardsearch.com/scholarships.htm to read about us and to apply for our scholarship.  While you're there, please browse through the rest of the site to learn more about applying for scholarships.
Our website was developed solely for the purpose of helping students locate and apply for scholarships.  We are trying to improve the students' chances for success.  The site is free and we charge nothing for the information or the application.
The deadline for applications is May 22, 2018
Amount of Scholarship:  $1,000
If you have any questions, please feel free to contact us at awards@studentawardsearch.com
Men's Progressive Club Scholarship
Optimist Club GATEway Essay Contest
Download the Program packet here.
Georgia Mining Foundation