Welcome to
Forrest Road Elementary School
 NEIGHBORHOOD DRIVE 
We miss all of you, so please come outside Friday, March 27th at 1:00 PM (from a safe distance) and watch as the faculty and staff drive through a part of our neighborhood to wave and celebrate with all of you!
*We ask that everyone please stay away from our vehicles in order to keep everyone safe as our vehicles will be moving.*
The route we will be following is below:
(Turn) onto Eagle Point Drive
(Turn Right) onto Poppy Seed Loop (cul de sac)
(Turn Right) onto Longmont Lane (cul de sac)
(Turn Right) onto Mint Drive
(Turn Right) onto Flint Lock Drive
(Turn Left)   onto Crossbow Drive
(Turn Right) onto Arrow Point Lane
(Turn Left) Caribou Drive
(Turn Left) Huntwood
(Turn Left) onto Forrest Road
Proceed down Forrest Road
Turn Around in Liberty Hill Baptist Church's Parking Lot and Go Back To The School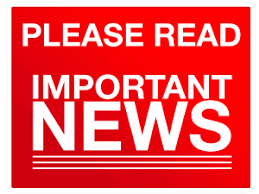 Emergency Learning Plans for COVID-19 Closure
Per district mandate, school will reopen Monday, April 27, 2020. In the meantime, please see the link below to access your child's assignments during this time.
Emergency Learning Plans

March 2– 6 Read Across America Week

March 2-20 Pre-K Application Window

Wednesday, March 5 Donuts & Data in Computer Lab 10 from 7am-9am

Thursday, March 19th Report Cards

 
School Hours and Checkout Procedures
7:15-7:45 Breakfast
8:00-2:30 School in session
Parents please note that the cut-off time to check out students is 2:00. In order to check out your child, all adults must have a picture ID and must be on the registration form as someone who is okay to check out your child.
Thank you to all who helped make our Black History Walk a success!