Welcome to
Forrest Road Elementary School
If Your Child is Sick…
If your child becomes symptomatic, please read the attached letter for information with MCSD's policies regarding students who are sick.
How to Sign Up for Parent Portal in Infinite Campus
Parents, the best way to keep up with your child's grades is to sign up for the Parent Portal in Infinite Campus. Click here to learn how to set up your account.
IMPORTANT
If your child is returning to traditional school practices, please read this letter from Mr. Aviles regarding school policies.
Parents, please help!
The Federal Census is only given once every 10 years. The results of this census determine funding for our schools. This is how we get Title 1 and IDEA funding. Please make sure that you and others you know fill out this year's census so that we can get the appropriate funding for your child's education.
Click here to watch a video from Gov. Kemp and State Superintendent Woods.
Click here to learn more from the Atlanta Journal-Constitution.
Volunteers Needed!
We love having parents as partners and volunteers to ensure that our Parent and Family Engagement Program is meaningful, supports student achievement, and builds capacity and effective relationships. Parents who sign up to be a Parent Volunteer can help our school build bridges between the home and school. Parents can be used to help with virtual school workshops and school activities, serve on school committees, and be used as a point of contact when needed. Even in the midst of a pandemic, we can work and serve together. Thank you in advance for your support!
– Ms. Harris, Parent Liaison
Click here to submit your name as a volunteer.
Announcements from Our Media Center
We now offer curbside pickup for virtual students! Click here to learn more!
Click here to view Mrs. Lightholder's Canvas page to see what our library offers.
Laundry Services Assistance
If you need assistance for laundry services, please see this flyer for information. Also, fill out this form and send it to the school.
2020-2021 Forrest Road Orientation
Please click here to view our orientation to learn about Forrest Road and meet our faculty and staff.
Forrest Road's After School Enrichment Program
Parents can now sign up their student(s) for the after-school program. We will begin taking registration applications on Tuesday the 8th and will accept them daily for all those parents interested in signing up for the program. Thursday the 10th we will have someone here until 6 in the evening to help with registration. Students of all grade levels can sign up. The program will begin on 9-14-2020.
Click here and here to view the handbook and flyer to learn more.
Forrest Road T-Shirts and Masks
We have 2020-2021 FRE t-shirts and masks for sale in our office.
T-Shirts are light blue and are $10. The front says "Forrest Road Elementary 2020-2021" on a printed mask and the back says "Inspiring Young Minds to Mask Up and Change the World."
Masks are dark blue and are $7. They have a picture of a wildcat and say "Forrest Road Elementary."
Call the office to get yours today! 706-565-3062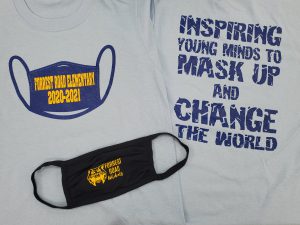 Congratulations to our Employee of the Month for the month of August, Ms. Kati Morrell! Thank you for all that you do!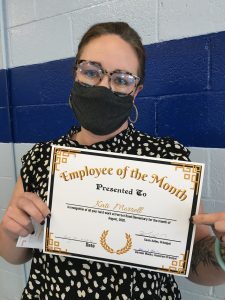 IMPORTANT – Your help is needed!
Parents: Please view and sign our School-Parent Compact! You can click here to view it and click here to sign it.
Weekly Participation Rubric
Parents, please note that while we are learning virtually, that we will be giving participation grades for use in Achieve 3000, Lexia, and IXL.
Please see the attached rubric to see how your child's teacher will grade your child's participation.
Please Note:
Any students who have registered but have not came to the school to verify, please come by the school and do so any time this week. If you have any questions about your next steps please contact the school. Kindergarten parents who have not verified yet need to contact the school for next steps.
Please note that everyone entering the building must wear a face covering for the safety of our students and staff. We appreciate your cooperation, support, and understanding on this matter.
Mark your calendars and join us August 28th at 5:00 PM for our Virtual Title 1 meeting!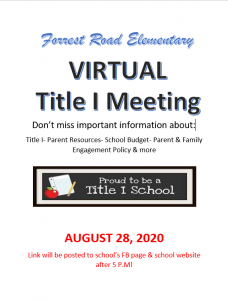 Remember that your students can still pick up a lunch from FRE!
Lunch is available from 11:00-1:00. We offer curbside delivery. If you pull up to the cafeteria in the front driveway, we will bring your child's lunch out to you.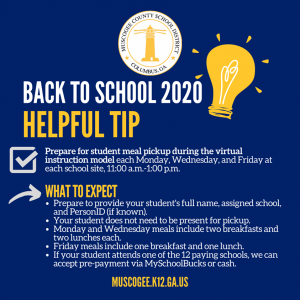 Verification Dates and Announcements
If you have tried to call the school within the last week, our phones have been down. We sincerely apologize for any inconvenience this may have caused and thank you for your patience. If you need to reach us and can't due to the phones being down, please contact Mr. Aviles or Ms. Weeks via email. Email address for all staff can be reached by clicking our "Employees" tab above.
If you have not already registed online, please do so as soon as possible. If you need assistance, you may come to the school from 9:00-3:00 and someone will help you.
Please note that siblings will be able to register on the same day. (So if you have a Pre-K student and a 3rd grader, you can register them both Monday.) 
 The dates for Verification Week are as follows:
 Pre-K and 5th grade – Monday, August 10, 2020 from 8:00-4:00 
Kindergarten and 4th grade – Tuesday, August 11, 2020 from 8:00-4:00
1st grade and 3rd grade – Wednesday, August 12, 2020 from 8:00-6:00
2nd grade – Thursday, August 13, 2020 from 8:00-6:00
Test Day for the Chromebooks – August 14, 2020
For Pre-K and Kindergarten students:
Please bring your student to verification day and you will have the opportunity to meet your child's teacher. However, there is a possibility when you arrive that your child's teacher may be in a training class and unable to meet with you. In that case, the verification process will still need to be completed.
Verification Paperwork
Click here to download our verification paperwork. You can then print it and fill it out at home before bringing it up here on your verification day.
Student Helpdesk for Digital Needs
If you are experiencing technical difficulties with your school issued electronic device or school-associated programs, please call 706-748-2271 Monday-Friday from 10:00 AM to 4:00 PM.
If Your Child is Coming Back for Face-to-Face Instruction…
If Your Child is Participating in Virtual Learning…
Ms. Lightholder's Virtual Library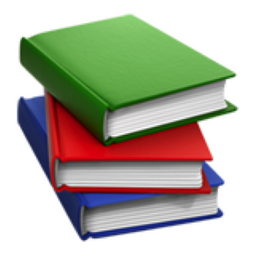 August 17-September 8 – All MCSD students will attend school virtually.
August 28 at 5:00 PM – VIRTUAL Title 1 Meeting for all parents
September 9

 

– Those students who will be attending school in person will return to school unless the district extends virtual school dates.

School Hours and Checkout Procedures
7:15-7:45 Breakfast
8:00-2:30 School in session
Parents please note that the cut-off time to check out students is 2:00. In order to check out your child, all adults must have a picture ID and must be on the registration form as someone who is okay to check out your child.