Welcome to
Forrest Road Elementary School
Please note that everyone entering the building must wear a face covering for the safety of our students and staff. We appreciate your cooperation, support, and understanding on this matter.
Verification Dates and Announcements
If you have tried to call the school within the last week, our phones have been down. We sincerely apologize for any inconvenience this may have caused and thank you for your patience. If you need to reach us and can't due to the phones being down, please contact Mr. Aviles or Ms. Weeks via email. Email address for all staff can be reached by clicking our "Employees" tab above.
If you have not already registed online, please do so as soon as possible. If you need assistance, you may come to the school from 9:00-3:00 and someone will help you.
Please note that siblings will be able to register on the same day. (So if you have a Pre-K student and a 3rd grader, you can register them both Monday.) 
 The dates for Verification Week are as follows:
 Pre-K and 5th grade – Monday, August 10, 2020 from 8:00-4:00 
Kindergarten and 4th grade – Tuesday, August 11, 2020 from 8:00-4:00
1st grade and 3rd grade – Wednesday, August 12, 2020 from 8:00-6:00
2nd grade – Thursday, August 13, 2020 from 8:00-6:00
Test Day for the Chromebooks – August 14, 2020
For Pre-K and Kindergarten students:
Please bring your student to verification day and you will have the opportunity to meet your child's teacher. However, there is a possibility when you arrive that your child's teacher may be in a training class and unable to meet with you. In that case, the verification process will still need to be completed.
Verification Paperwork
Click here to download our verification paperwork. You can then print it and fill it out at home before bringing it up here on your verification day.
If Your Child is Coming Back for Face-to-Face Instruction…
If Your Child is Participating in Virtual Learning…
Summer Meals Program
A message from United Way:
"I hope this message finds you safe and well. United Way has partnered with Feeding the Valley to provide meals to students beginning Monday, July 20th – Wednesday, August 5th. We want to ensure that parents and families know that student meals will continue (as the district's summer feeding program ends today)…. The sites will follow the district summer feeding program (details are in the attached flyer).
Meals will be available for pickup on Mondays and Wednesdays beginning July 20 – August 5. Pickup time is 11:30 – 12:30."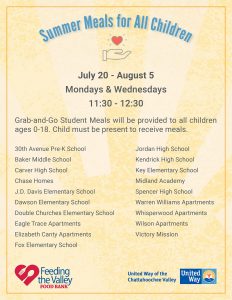 Summer School Enrichment Program Information
 The Summer School Enrichment Program will be held virtually beginning July 13th and ending July 30th. The operating times will be Monday through Friday from 8:00 until 11:30 a.m. each day. The administration needs all participants' parents to come to school to pick up their child's technology.
Information for Our Rising 6th Graders
Information from our surrounding middle schools can be located here. We will post more information as it comes available, so please keep checking this page.
Here is a link to our Flipgrid page for Rising 6th Graders.
EAST COLUMBUS MAGNET ACADEMY
Please see below for information about being an East Columbus Knight!
FORT MIDDLE SCHOOL
Please see below for information about being a Fort Patriot!
ROTHSCHILD LEADERSHIP ACADEMY
Please see below for information about being a Rothschild Falcon!
Ms. Lightholder's Virtual Library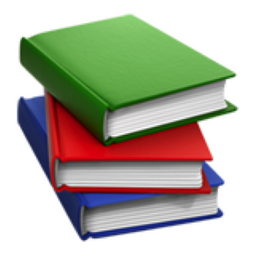 Check out our Flipgrid page for videos from your teachers and staff with a message for all of you!
Complete the Dogman Challenge!
Check out Mrs. Lightholder's Dogman Challenge below!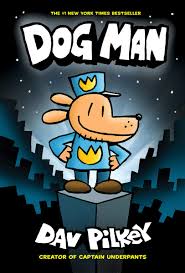 IMPORTANT INFORMATION ABOUT STUDENT TRANSFERS
2020-2021 student transfer request application window 
WHEN: May 11, 2020; 12:01 a.m.-May 22,2020; 11:59 p.m. Late submissions will not be considered for selection. Approval and/or denial statuses will be sent, by email, to the parent and/or legal guardian by July 10, 2020 for grades 1-12; kindergarten transfer requests will be processed through August 14, 2020. 
WHERE: Online-https://bit.ly/studenttransfer
WHAT: The District currently offers two student transfer request options: 1. Open Seat Transfers, in accordance with Georgia House Bill 251 (HB 251); and 2. Hardship Transfers. Parents and/or legal guardians can apply for either an Open Seat or Hardship transfer, not both. Students currently enrolled under an Open Seat or Hardship transfer do not need to reapply except in the case of an elementary student moving to middle school and/or a middle school student moving to high school.
Parents should note the following important information if preparing to apply for either of the student transfer request options:
Open Seat Transfers (HB 251)
HB 251 allows parents or guardians of students enrolled in a public elementary or secondary school in Georgia to elect to enroll their student in a public school that is located within the school district in which the student resides, other than the one to which the student has been assigned, if such school has permanent classroom space available after its assigned students have been enrolled.
The parent and/or legal guardian shall assume the responsibility and cost of transportation of the student to and from the school.
If the student receives Special Education services, the school being applied to must already have the Special Education services in place, as required by the student's current Individual Education Plan (IEP) or the transfer request will be denied.
If the number of requests exceeds the number of spaces available at a school, the requests will be selected via a lottery. There will be no appeals.
The parent and/or legal guardian will have 14 days from the receipt of approval to confirm enrollment. Failure to confirm enrollment by the deadline will forfeit the transfer approval.
Any change of school placement which is not the result of a bona fide change of residence, such as transfers under HB 251, may impact a student's eligibility to participate in Georgia High School Association (GHSA) sanctioned varsity activities and events for a period of one calendar year. The parent and/or legal guardian is responsible for investigating and determining the impact on such a transfer.
There will be no sibling priority with the exception of a student with simultaneous multiple birth (e.g. twins, triplets, etc.) who is selected for a seat. Siblings of that exception will be drawn at the same time during the lottery with the other sibling(s) of that set receiving placement, if a seat is available.
Hardship Transfers
Requests for transfers to another school are only approved under certain conditions based on available space at the requested school and the validity of the reason stated in the request.
The parent and/or legal guardian shall assume the responsibility and cost of transportation of the student to and from the school.
Eligibility for Georgia High School Association (GHSA) governed activities such as athletics or literary events, could be lost by a student granted a hardship, especially where a high school student has already attended another high school within the District. Parents are encouraged to discuss eligibility with the school principal before applying for transfer requests.
Hardship requests are automatically denied for the following reasons:

Inadequate documentation to support hardship being submitted prior to the application deadline
No available seats due to class size restrictions at requested school
The inability to accommodate all siblings
The request is based on the following:

You are unhappy with or dislike your student's currently assigned school.
The request is for the older sibling of a Pre-K student. The school system provides transportation within the feeder patterns of the Early Success Center locations.
The requested school would be more convenient due to its location.
School performance or state assessment scores.
Your student would like to play sports or extracurricular activities for the requested school.

Hardship requests may not be submitted for the following schools:

Britt David Elementary Magnet Academy
Clubview Elementary School
Columbus High School
Rainey-McCullers School of the Arts
The Muscogee County School District maintains attendance zones for school assignments. Parents are encouraged to register students at the school of assignment based on the legal residence. Approved Open Seat or Hardship transfers may be revoked if issues with attendance, grades, or behavior expectations arise.
For more information related to transfer requests or assignments, parents and guardians should contact the zoned school of assignment or Central Registration at centralregistration@muscogee.k12.ga.us.

Open now: Online registration for the 2020-2021 school year, see above for details and instructions
August 10th from 8:00 AM to 4:00 PM: Pre-K and 5th grade verification
August 11th from 8:00 AM to 4:00 PM: Kindergarten and 4th grade verification
August 12th from 8:00 AM to 6:00 PM: 1st grade and 3rd grade verification
August 13th from 8:00 AM to 6:00 PM

:

2nd grade verification
August 14th: Chromebook Test Day (more information will be sent at a later time)
School Hours and Checkout Procedures
7:15-7:45 Breakfast
8:00-2:30 School in session
Parents please note that the cut-off time to check out students is 2:00. In order to check out your child, all adults must have a picture ID and must be on the registration form as someone who is okay to check out your child.