Rainey-McCullers School of the Arts
Creative Writing
Jackson Steers writes a headline to help develop the Creative Writing Club vision.
Georgia Movie Academy
Students in Dr. White's class began filming shots for their Georgia Movie Academy project.
Creative Writing
Guest lecturer and film buff Barret Wright talks film with Creative Writing students in Mythology!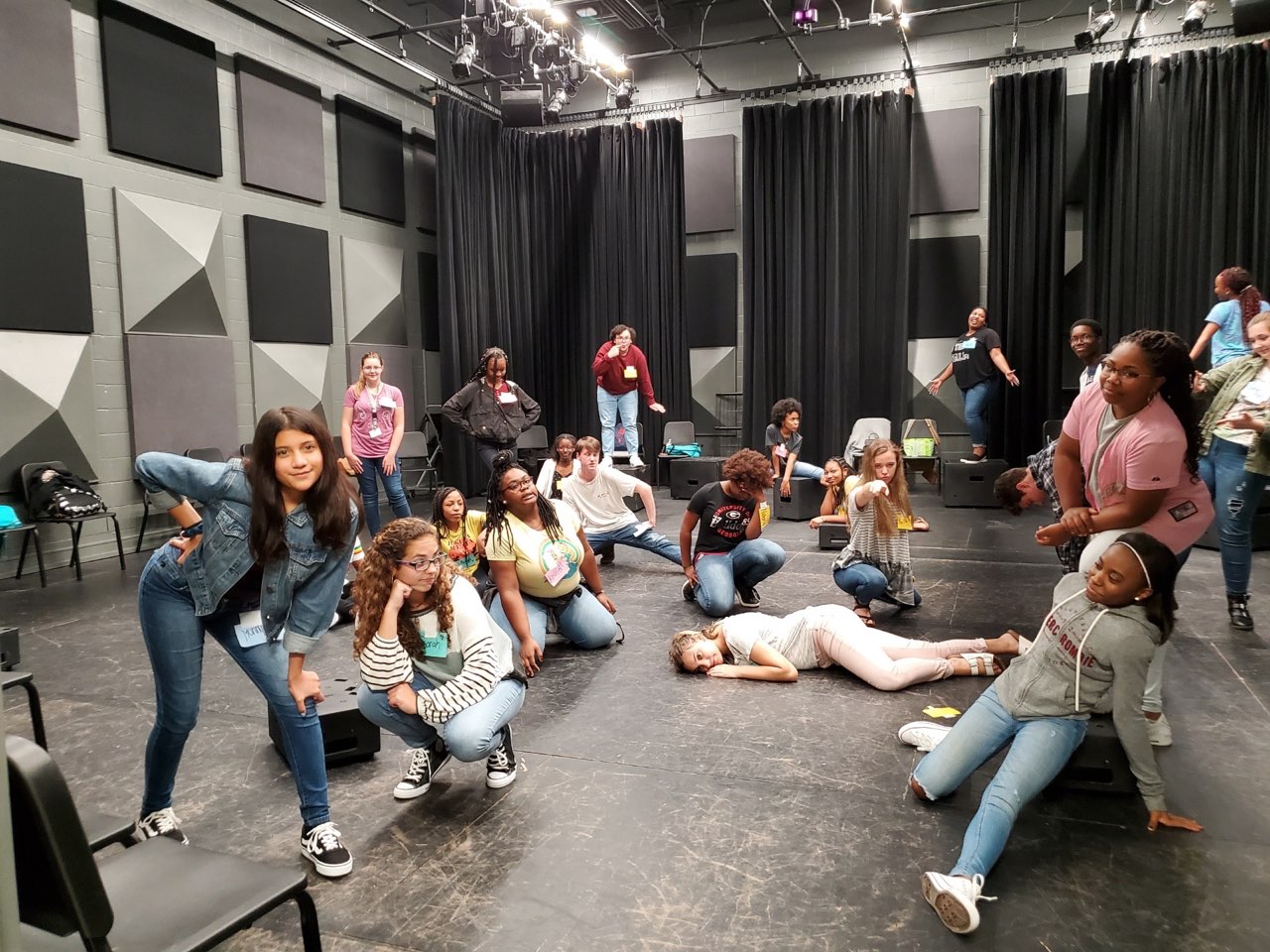 Theatre Class Warm-Ups in the Black Box
"Arkansaw" Bear
Ms. Hansen's Theatre students performed The "Arkansaw" Bear for one act play competition. At district competition, the students placed 1st and at state they came in 3rd overall in the competition.
RMSOTA Theatre Majors
Ms. Hansen's Theatre majors adapted children's books for a performance at Rigdon Road Elementary School.
RMSOTA Students Win Top Prize at the Artist Guild's Exhibit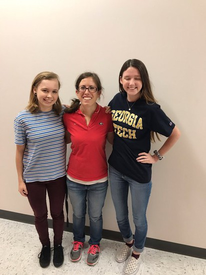 Kudos to our visual arts department on accomplishing a first and second place win in the student category of the Artist Guild's Exhibit that was on display at the Columbus Public Library. Shiloh Perry 11th Grade won first place and Summit St.John 11th Grade won second place. Congratulations to Mrs. Lovin and the two top student laureate winners.
RMSOTA 4H Club Earns Top Wins at the Georgia National Fair in Perry, GA
Rainey-McCullers School of the Arts' 4H club participated in the Georgia National Fair in Perry, Georgia October 6th. Our school represented in a major way and made yet another moment in history for our school. Of 20 students from across the state our students earned some major placings. Jonah Gaines (7th Grade) placed 1st in the Recycled Art Category, Mikiya West (8th Grade) and Jamaya Jenkins (8th Grade) placed 4th in the Talent Division with a Dance Duet, Lauren Jenkins (7th Grade) placed 7th in the Talent Division with Monologue, Jayla Thomas (8th Grade) in the Talent Showcase with a Vocal Solo. Congratulations to our 4H students and to Dr. Draveious White for his heroic leadership and service to our students school and community. This is a great first time historical showing.
STEAM Expo
RMSOTA 10th grade students attended the Let's Grow STEAM College & Career Expo. Dr. Lonnie Johnson, an American inventor and engineer who holds more than 120 patents, was a speaker at the event. He is the inventor of the Super Soaker water toy. Students were able to talk with representatives from dozens of colleges and visit booths to learn about various STEAM careers.
RMSOTA Spanish Program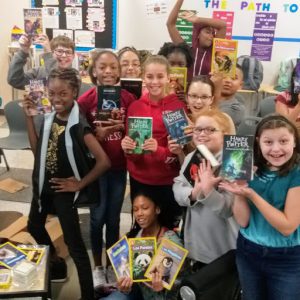 Students in Dr. Culpepper's 6th and 7th Grade Spanish Program received books and magazines through Donorschoose.org.
National Spanish Honor Society
On October 16th, 2019 our school held the first induction of the National Spanish Honor Society – La Sociedad Honoraria Hispánica. Twelve students were inducted as our founding members. They included, President, Genesis Staple (10), Vice-Presidents Samuel Crutchfield (11) and Kayla Griffin (10), Secretary, Laquaya Williams (10), Sargeant at Arms, Gabriele Villarreal (11), Shane Bailo (11), Summit St. John (11), Betsy Carwile (10), Morgan Ealy (10), Alexia Griffin (10), Trevon Marshall (11) and Amani Peterson (10). These students qualified by maintaining an A average for three consecutive semesters and by being in the 10th, 11th, or 12th grade. We look forward to inducting new members in the Spring.
Caring is a Universal Language
After the tragedy that occurred in August in El Paso, Texas, two teachers asked if anyone would be willing to send words of comfort and encouragement to their elementary school students. Our Spanish students answered their call by making bilingual cards. "These cards will brighten their day," said one student. "They will know someone cares about them," said another. Students made dozens of beautiful cards to share with two schools in El Paso.