Based on our school's College and Career Ready Performance Index (CCRPI),
Governor's Office of Student Achievement's Report Card,
and the Georgia Department of Education,
Kendrick High School is beating the odds.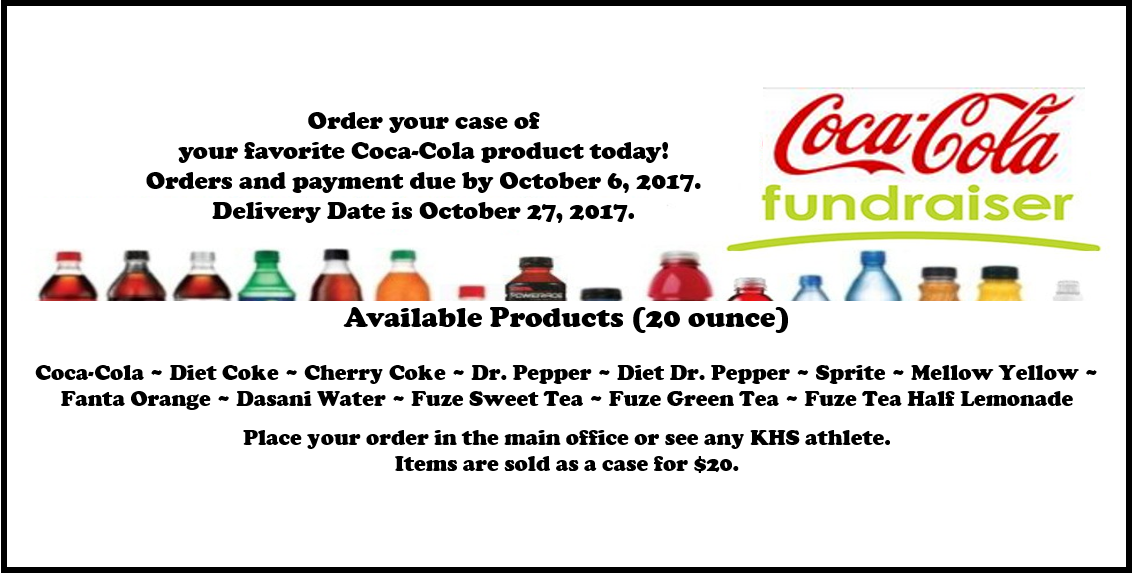 Kendrick High School SkillsUSA!
They brought home 14 metals at Regions competition on February 3rd!
1st Place -T-shirt Design
2nd place – Graphic Communications, Mechanical Drafting, and Technical Drafting
3rd Place – Advertising Design, Quiz Bowl Team, Job Skill Demonstration, Prepared Speech, and Extemporaneous Speaking!
We are so proud of our team and their sponsors:
Ms. Redondo, Mr. Tutherow and Mr. Hardge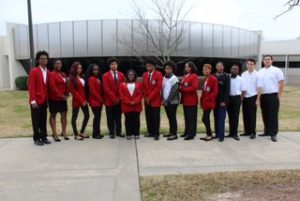 Click on the picture above to be taken to our ACAD web page where you can view more pictures from the event.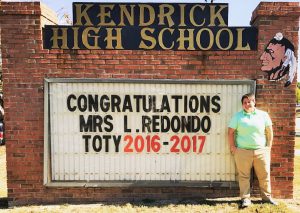 Ms. Lyndsey Redondo
I'm honored and beyond excited to be Kendrick High School's Teacher of the Year! This is my 5th year teaching Graphic Communications at Kendrick High School. Prior to accepting a teaching position at Kendrick, I was the Graphic Designer for the Muscogee County School District and have seven years of graphics and printing industry experience. I have an Associates Degree in Graphic Design and Printing from Columbus Technical College and earned my Teaching Certificate from Georgia State University. It's truly a beautiful thing when a career and a passion come together and I'm blessed to have the opportunity to instill my passion and love of Graphic Design into my students. I couldn't have done this without my colleagues who continuously support and encourage me, my family who listens and provides guidance, and my students who are a constant reminder of why I wake up every morning on a mission to make a difference in their lives.
Are you new to MCSD and Kendrick High School?
Click the button to the right ONLY If you are NEW to the school system or have MOVED within the school system. Then read the new student registration requirements
We've won some awards recently…
and we're proud of them!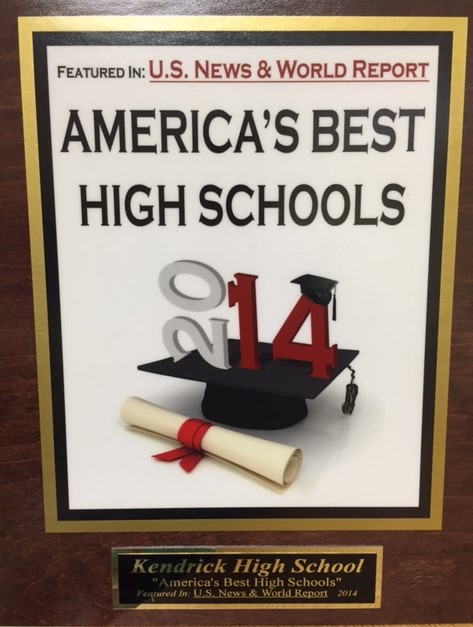 US News and World Report; America's Best High Schools 2014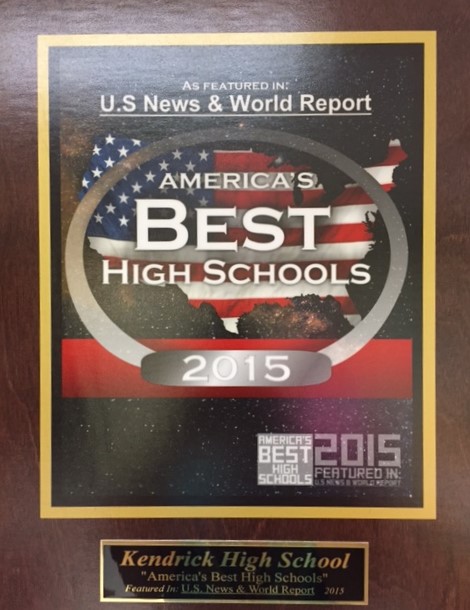 US News and World Report; America's Best High Schools 2015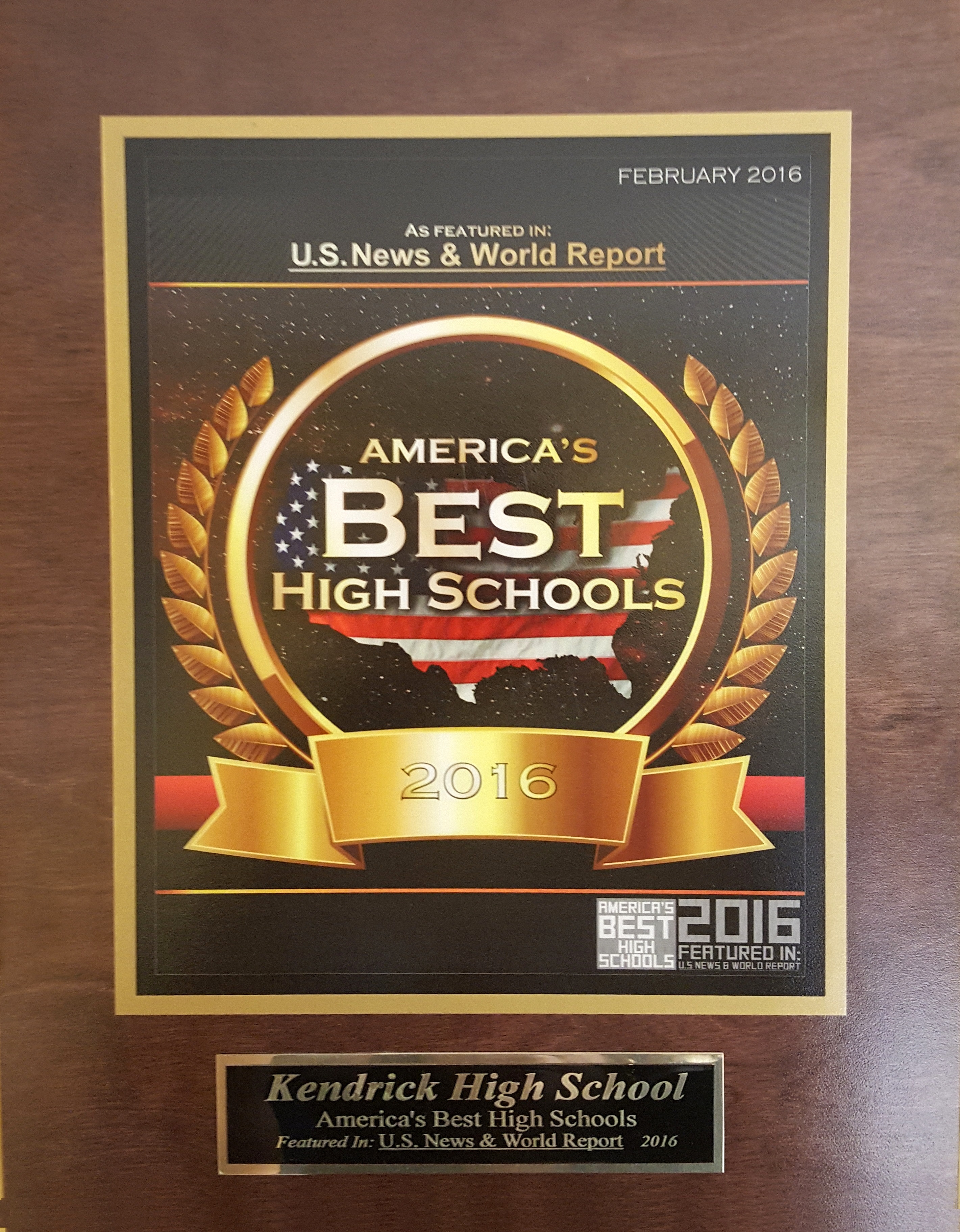 US News and World Report; America's Best High Schools 2016
Outstanding High Schools That Work Award 2014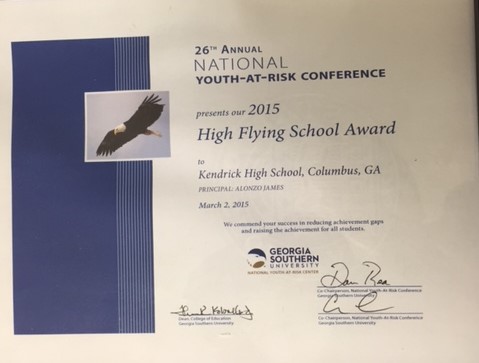 High Flying School Award 2015