---

---

WEDNESDAY, AUGUST 3RD
9am-7pm (times may change)
To help you save time on pre-registration day, click on the button to the right to fill out the High School Registration Form online. Then print it and bring it with you to pre-registration. Every Kendrick student must have one of these forms completed and on file.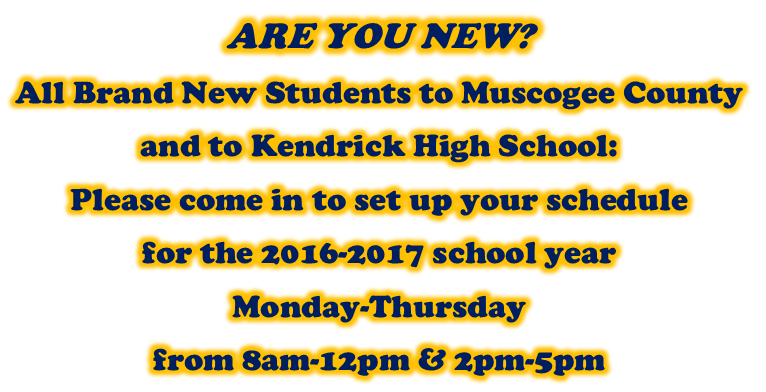 Click the button to the right ONLY If you are NEW to the school system or have MOVED within the school system. Then read the new student registration requirements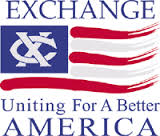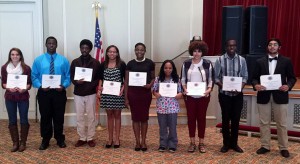 The Exchange Club's Student of the Month program will resume in the Fall of 2016. An outstanding SENIOR will be chosen monthly to represent our school. To the right is Malcolm Rimes, November 2015.
---
---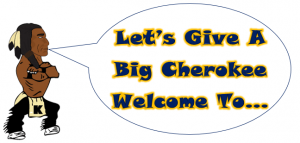 ~Mr. Michael A. Davis, Assistant Principal
~Ms. Angelia Britton, Art
~Ms. Chavala Burse, Math
~Mr. Kaveh Felfeli, English
~Ms. Carrie Harper, Special Education
~Ms. Mia McLellan, English                        ~Ms. Brittany Pierce, Science
~Ms. Jessica Pritchett, Science
---
Visiting artist: Bo Bartlett
Ms. Brand and select art students were able to spend a successful morning on March 1st with Bo Bartlett, an internationally renown American Realist Painter, who came to Kendrick where he demonstrated and worked on drawing techniques with each of the students who were in attendance. Mr. Bartlett plans to do a show of their work in the River Center on April 21st. He also donated a signed print of his art to be hung in our school! He was very impressed with the amount of artistic talent that can be found within our Cherokees!
Images from this art event and others, including various Cherokee art, can be found by clicking here!
---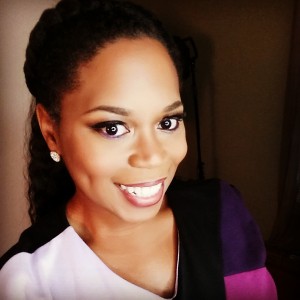 Ms. Mewborn
Greetings current and perspective Cherokees! I am beyond honored to serve as your Teacher of the Year for the 2015-2016 school year. I am a native of Columbus, Georgia, where I received my high school diploma at G.W. Carver High School; for my undergraduate and graduate studies, I attended Columbus State University. I have always wanted to become a teacher for as far back as I can remember. The fact that I am able to combine my passion for reading and writing with working with a talented group of scholars is really a dream come true. I am sincerely grateful to our illustrious faculty and staff for selecting me for this honor. As we say daily throughout these blue and gold halls…it is GREAT to be a Cherokee!
---
---
We've won some awards recently…
and we're proud of them!
Outstanding High Schools That Work Award 2014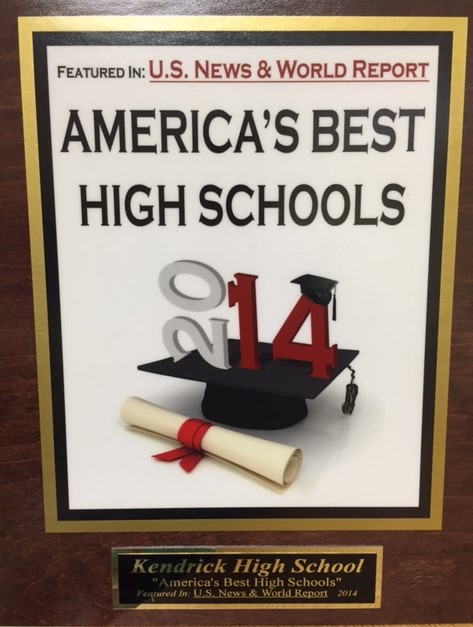 US News and World Report; America's Best High Schools 2014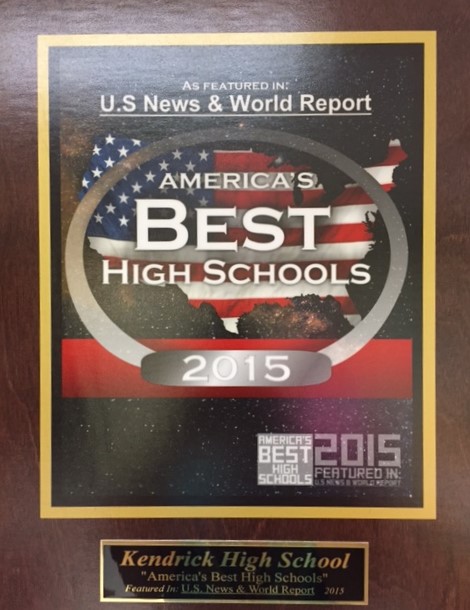 US News and World Report; America's Best High Schools 2015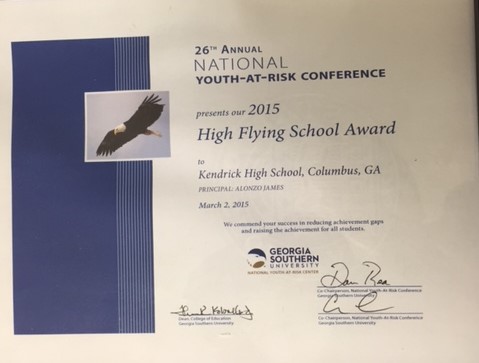 High Flying School Award 2015