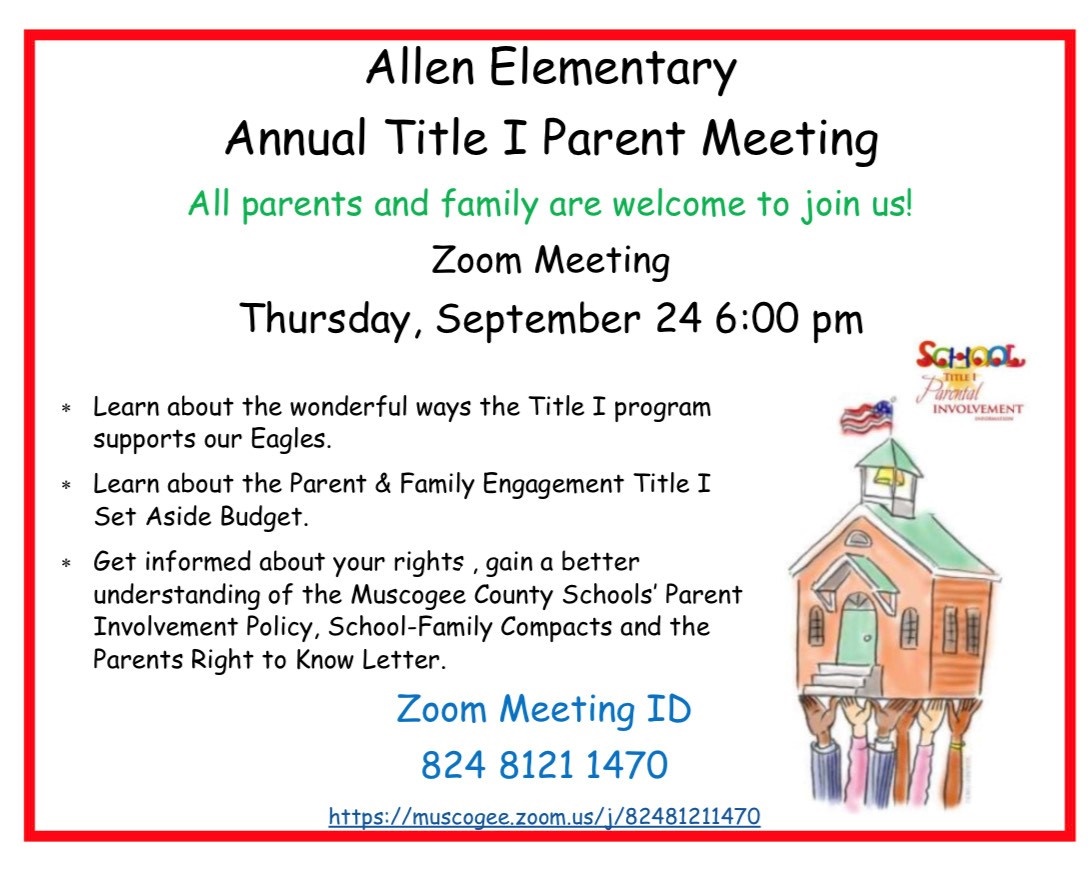 Allen News Feed:
MCSD Parents and Students Technology Support Hotline: 706-748-2271, Monday – Thursday 7:30am – 7:00pm, Friday 7:30am – 4:30pm
Canvas Support Hotline (855) 289-2445
Declaration Changes and Attendance/Withdrawal Guidance
September 4, 2020 is the deadline to submit any changes for your student's preference of in-person or virtual instruction once the choice model can be implemented (tentatively after September 9, 2020).
You can submit changes via surveys provided by each student's assigned school.
Schools will send you specific information.
You do not need to send any information unless you would like to change your previously submitted preference.
The District will provide updates related to the current instruction model the week of August 31, 2020.
The declaration process is only applicable to students for the purposes of recording in-person vs. virtual instruction preferences during the COVID-19 pandemic.
---
Attendance and Withdrawal Guidelines: Virtual Instruction Model
As a public school system, the Muscogee County School District is required to monitor student attendance in accordance with all applicable statutes and State Board of Education rules.
Muscogee County School District staff monitors student attendance regularly.
Back to School Reminders:

* School Begins at 8:00 and Ends at 2:30.



* School Uniforms are to be worn each day (Khaki bottoms and Red, Y

ellow or White Top).



* Allen Spirit Shirts and Jeans may be worn on Fridays.



* Red Folders (Communication Folders) go home each Wednesday. Please check these folders each week.
Our PTO has been doing some great things at Allen to celebrate with and for your students. If you have not already joined PTO, please do so. 
Please join the PTO! Membership is only $5.
Please collect Box Tops and send to school in a Ziploc bag with teacher's name. The cla
ss with the most Box Tops at the end of the nine weeks earns a pizza party.