Drama Club
Hardaway's Drama Club is a family of committed students.  They support Hardaway's theater program by participating in various activities such as theater games and fundraisers.  The students not only enjoy performing in plays, but they also appreciate attending plays and dinner together.  Drama is not just another class for these students; it's a way of life.
Sponsor: Mrs. Giles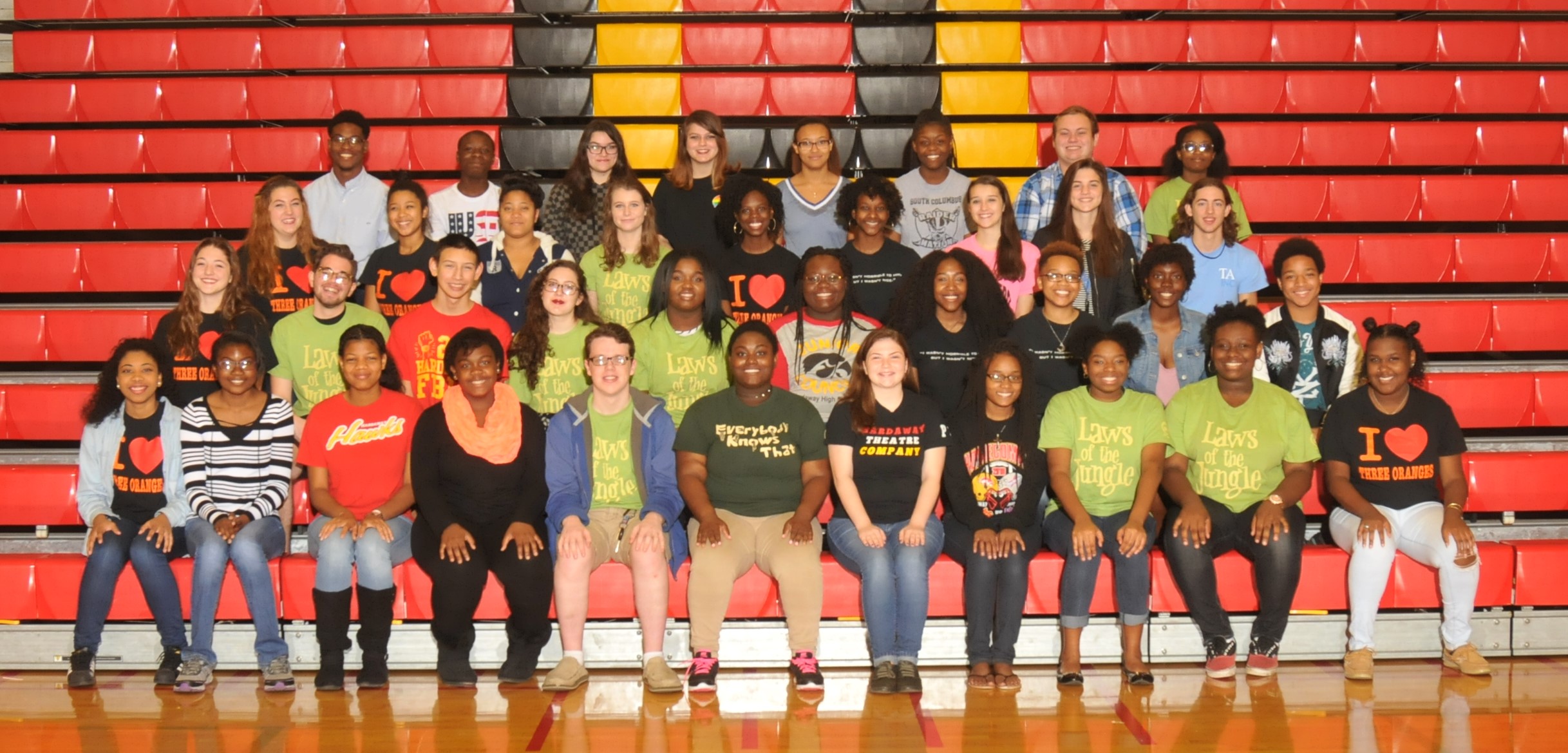 International Thespian Society
The International Thespian Society is an honorary organization for our theatre students.  Thespians have received the highest recognition as those who have demonstrated commitment and excellence in Hardaway's theater program.  Thespian membership encourages students to practice their craft and grow as a persons.  The skills they learn from a quality theatre education, will benefit them for years to come.
Sponsor: Mrs. Giles