The International Baccalaureate Mission Statement
"The International Baccalaureate® aims to develop inquiring, knowledgeable and caring young people who help to create a better and more peaceful world through intercultural understanding and respect.
To this end the organization works with schools, governments and international organizations to develop challenging programmes of international education and rigorous assessment.
These programmes encourage students across the world to become active, compassionate and lifelong learners who understand that other people, with their differences, can also be right." (IBO)
IB from a Student Perspective
All components of IB Programme ask students to be critical thinkers, put their thinking into action, and reflect on all that they learn and do so they can become lifelong learners who have the ability to adjust and adapt to different situations and contexts for success in life.
The teachers at Hardaway are the heart of the school and the IB Programme.  They are committed to creating a challenging learning environment while offering support that will ensure student success now and for the future.
Details About the IB Programme
Please take the time to click through the slides above to find out about the details and benefits of the IB Programme at Hardaway.

The IB Middle Years Programme encourages students to make connections between academics and the real world, preparing them for success in life  It empowers them to engage in the world around them so they become creative, critical, and reflective thinkers.
Hardaway High School is a Candidate School* for the MYP. We are one of many schools world-wide pursuing authorization as an IB World School. These are schools that share a common philosophy—a commitment to high quality, challenging, international education that Hardaway believes is important for our students.

The International Baccalaureate Diploma Programme is a rigorous program of study that is recognized by universities around the world.  It is intended to prepare students academically in six subject areas as well as aid in their personal development before they leave high school to attend college.

The International Baccalaureate Career Programme is a rigorous program of study that allows students to prepare for the academic rigors of college while also allowing them to explore a career pathway about which they are passionate.  Career studies are combined with up to four IB Diploma subjects as well as personal development to provide a exceptional preparation for college, work, or both.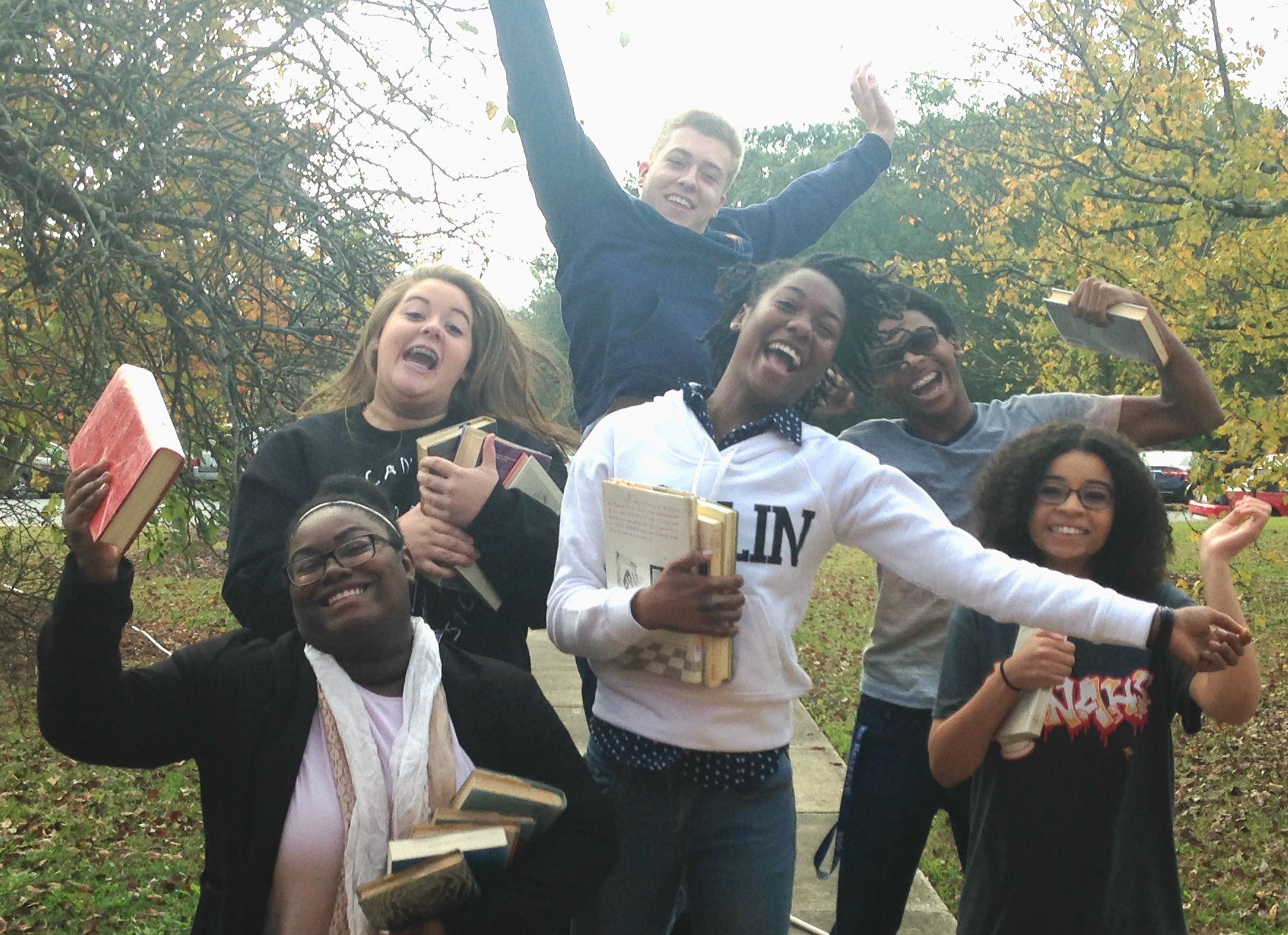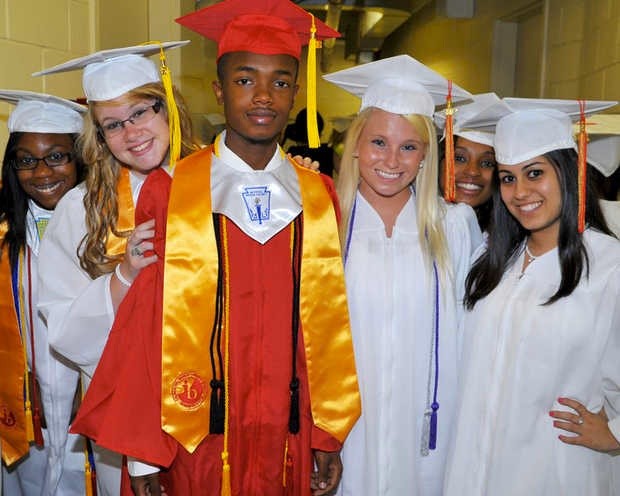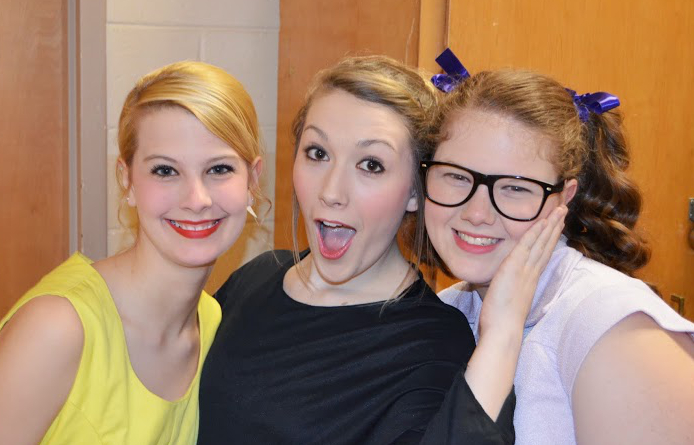 Benefits of the completing the IB Programme
Favored admission status for college
Possibility of earning college credits
Learning to think critically rather than simply memorize
Different types of assessment – performance, oral communication, and written
Learning to overcome difficult challenges
Development of superior organizational and study skills
Application of academic knowledge to real-life issues
Community engagement and awareness
Cultivate skills of self-reflection
Self-development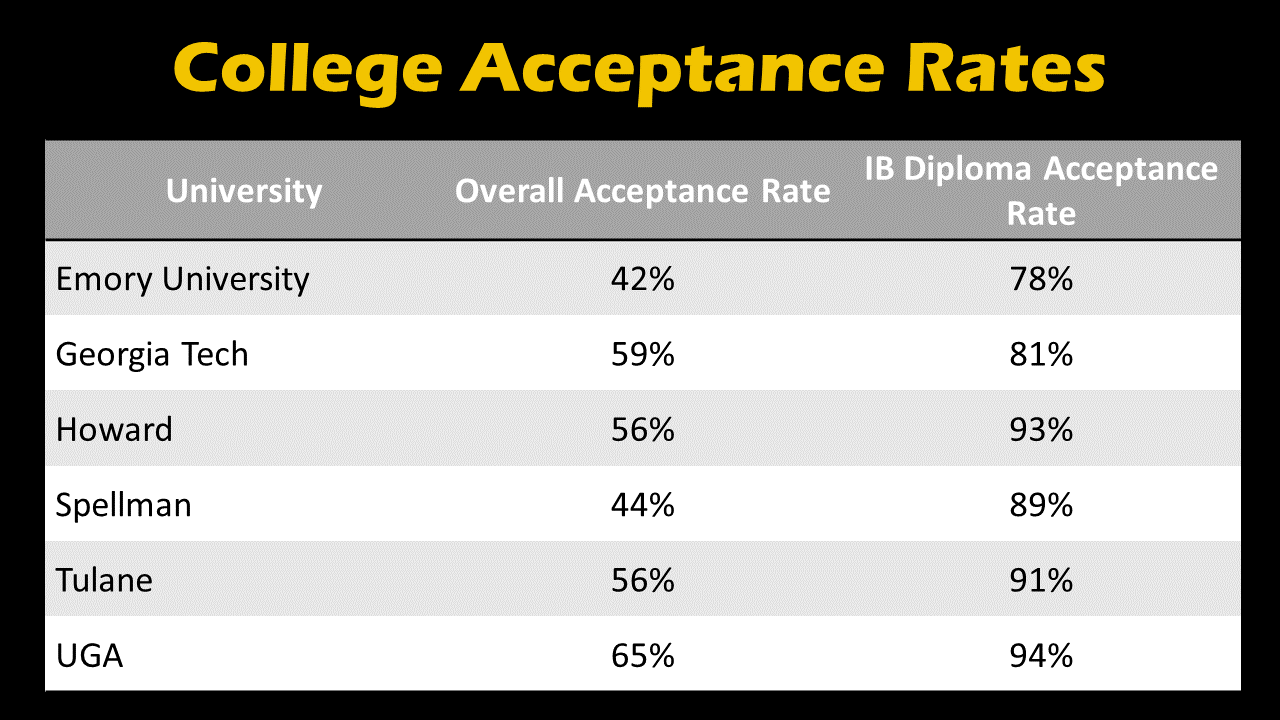 2012 Graduate.  "Both IB programmes, Diploma and Career-related, offered a unique education and allowed me to think independently, become culturally aware, and drive my own learning."
Alexis earned her Early Childhood Education degree at Albany State University and graduated with Honors, Cum Laude.  She was inducted into four honor societies, served as official hostess and recruiter, and was a member of the university's Judicial Hearing Board.  In spring 2018, she was a featured IB alumnus on ibo.org for their fiftieth anniversary campaign.  She has since become the Executive Assistant to the Mayor of Columbus, GA, serving two terms under different Mayors.
2014 Graduate. "My time in IB made transition to college, and now medical school, much less intimidating.  Having spent my middle and high school years in the IB Programme, I was consistently challenged to be an effective communicator and analyze material on a deeper level all while learning to manage my time to also engage in extracurricular activities."
Quinton earned his Bachelors in Biochemistry and Molecular Biology from UGA, and is currently in his third year of Medical School at Mercer University.

If you would like to sign up for a Q&A session with the IB Coordinators to learn more about IB, click the Zoom icon above.
We will send you an invitation with the Zoom link 24 hours before the Zoom meeting is scheduled.