Muscogee County School District
Athletic Department
Summer 2020
Return to Practice Plan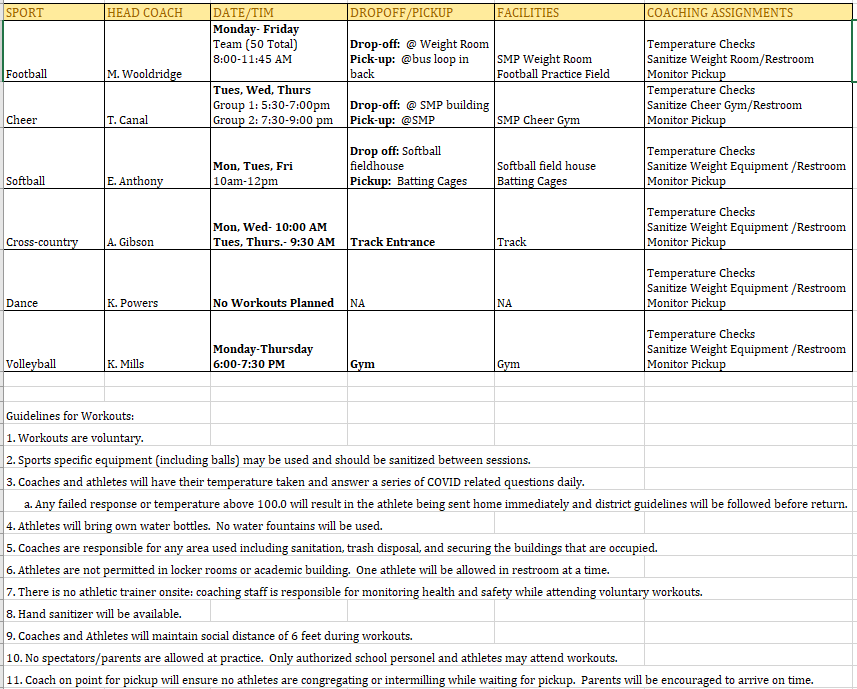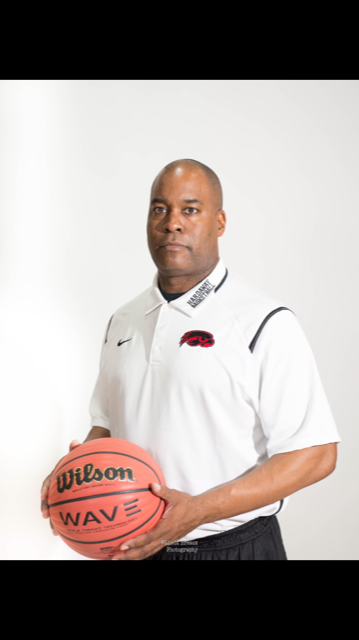 Kendall Mills
Athletic Director, Men's Basketball, Volleyball
Coach Kendall Mills is entering his 24 year as an educator, presently serves as Athletic Director, Men's Basketball Head Coach, and Volleyball Head Coach.  Graduate of Auburn University in 1996, B.S. in Elementary Education, Troy University 2010, M.S. in Sport and Fitness Management.  Coach Mills loves being in the gym with his student/athletes helping them perfect their athletic skills and equally wants to make sure he is preparing them for life after sports, spending a lot of time talking about college, careers, and of course academic and athletic scholarship opportunities for all student/ athletes.  Coach Mills is married to Linda Mills, teenage daughter, Jordan Mills (Florida), adult daughters: Shaemeka Miller ((Florida), grandkids Jayden, Leyla, and Elijah), Lauren Breaux (Columbus), Desiree Weldon (Columbus), Kaitlyn Flowers (Germany), and adult son: Benjamin Weldon (Columbus).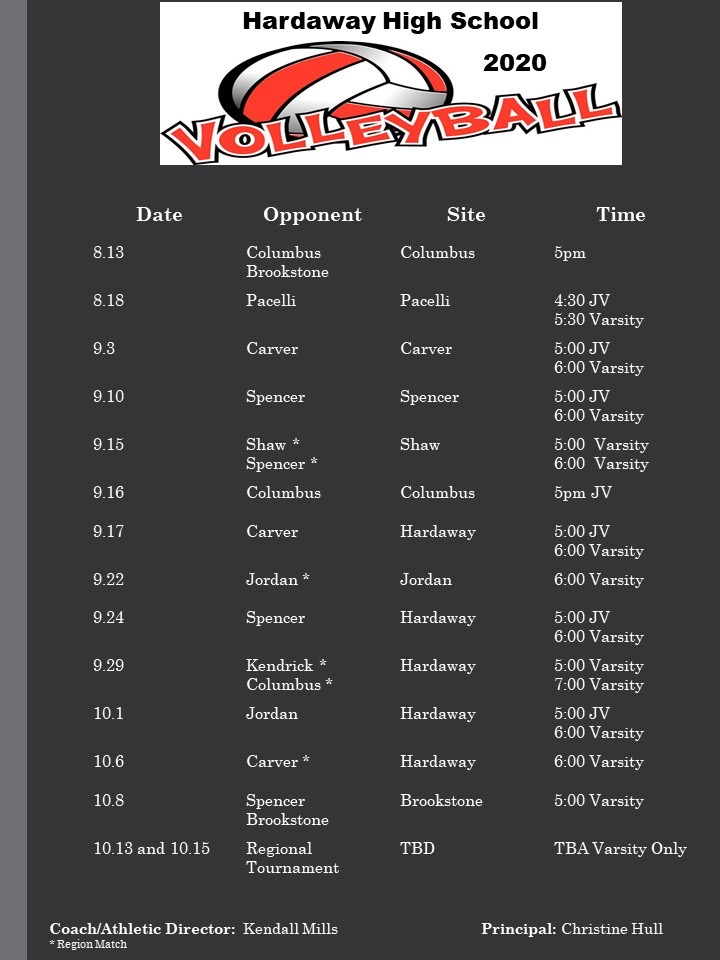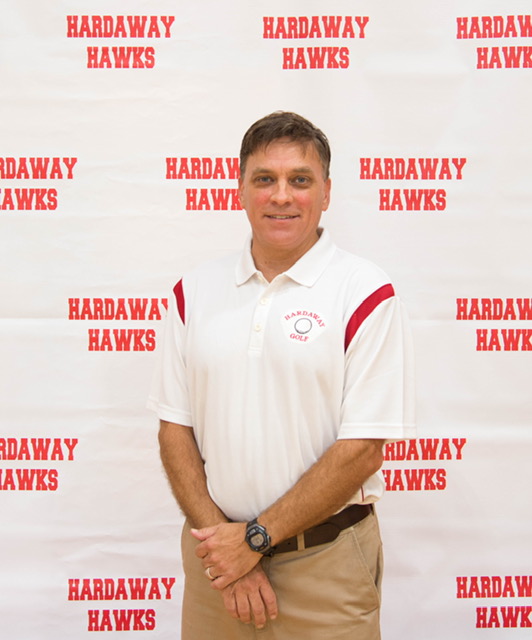 Stephen Campbell
Boy's Golf
Coach Stephen Campbell is entering his 21st year as a Spanish teacher, and presently he serves as the Boy's Head Golf Coach.  He is a graduate of Mercer University where he played on the golf team for four years. He later attended Auburn University, earning a M.A. in Spanish Language in 1996, and a M.S. in Foreign Language Education in 2000.  He completed his specialist degree in Leadership at CSU in 2007. Coach Campbell loves working with his student/athletes to help them improve their game and introduce some them for the first time to the game of golf. Coach Campbell is also very active in organizing local tournaments such as the Hardaway Invitational and the Area Tournament. He is married to Andi Campbell who is also a Spanish teacher at Hardaway High. He has two children Aidan (Richards Middle) and Waylan (Clubview Elementary).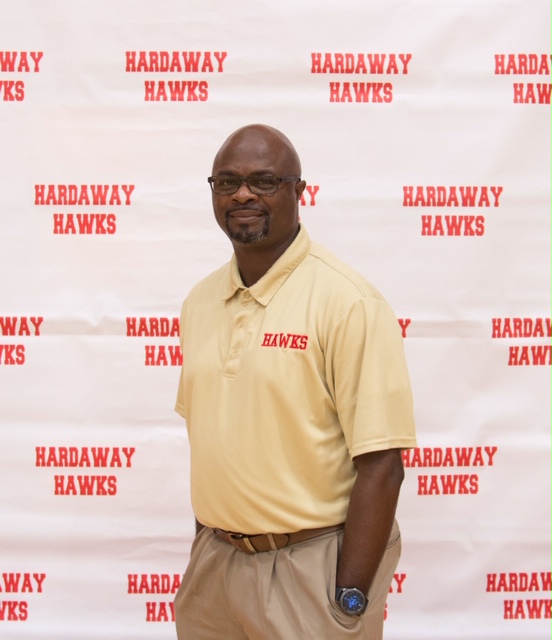 Eric Anthony
Baseball, Softball
Coach Eric Anthony, retired Law Enforcement Officer (22 years), Prison current prison Chaplain of 15 years and current Minister of the Broadstreet Church of Christ for 4 years and currently teaching Public Safety at The Hardaway High School entering my 3rd year as an educator.  Presently, I am the Head Softball Coach and the Head Baseball Coach of The Hardaway High School where the softball program made the playoffs both years resulting in 1 state playoff appearance and the baseball program made the state playoffs in the only full season of competition- season 2 was cut short by the coronavirus pandemic.  I graduated from Albany State University in 1995 with a B.S. Degree in Criminal Justice and a Graduate of the Columbus Institute of Biblical Studies and Beacon Bible College with a Masters in Biblical Studies 2002.  College Baseball All American in HBCU baseball resulting in professional baseball opportunities.  My wife's name is Janine Rupp Anthony, daughter D'erica Anthony, sons Joshua Anthony, Sam Anthony, Josiah Anthony and Blake Rupp. I spend a lot of time teaching and preaching the Bible, mentoring young African American males, coaching travel and high school baseball and community outreach services such as managing a food and clothing bank.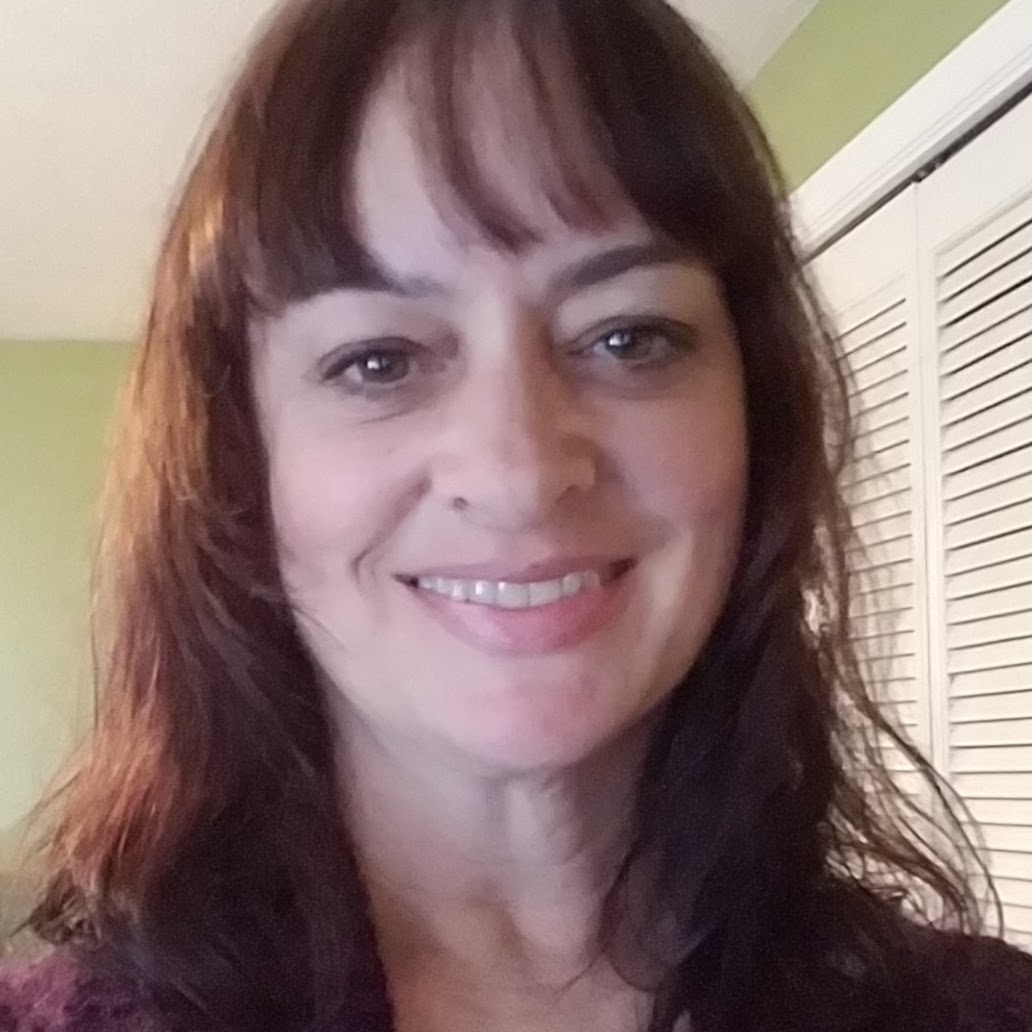 Karen Powers
Dance
Karen Powers will begin her 33rd year as an educator in August 2020.  She began her career as a secondary mathematics teacher at Carver High School in Fall of 1988.  She began her school counseling career in 2000 at Spencer High School, and has been a school counselor at Hardaway since Fall of 2008.  Karen began coaching Hardaway's Dance Team, The Dancin' Hawks, in the summer of 2010 and has been coaching the team, serving as the dance team sponsor, since then. Working with community coaches, Gyanna Blackmon and Henry Rivers, the dance team competes in Marching Band competitions as well as  Georgia high school dance team competitions, and participates in football halftime shows, sideline dances, pep rallies, and local parades.  Karen has been married for 35 years,  and has two children, Robert and Lori, both Hardaway graduates, and two grandchildren.  Karen earned her Bachelor's degree in Mathematics from Westfield State College and her Master's degree in School Counseling from Columbus State University.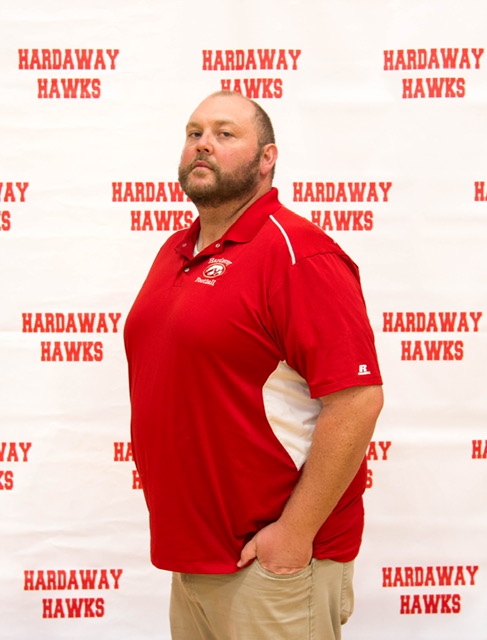 Zachary Schrage
Defensive Coordinator
Coach Zachary Schrage is entering his 16th year as an educator and coach, and presently serves as a Social Studies teacher and the Defensive Coordinator for Hardaway's football team.  Zachary is originally from WV, but moved to Georgia in 2004.  He graduated from Concord University in 2003 with a B.S. in Secondary Social Science Education, and received a M.S. in Secondary Social Science Education from Columbus State University in 2012.  Coach Schrage was the Head Coach at Rothschild Leadership Academy before coming to Hardaway.  He is proud to be a small part of the football program at Hardaway and to witness the academic and personal growth of his students and players.  Coaching has allowed him to build life-long relationships with players, coaches, and families across the country.  Coach Schrage is married to Karen Schrage, and has two children, Sophia and Elijah.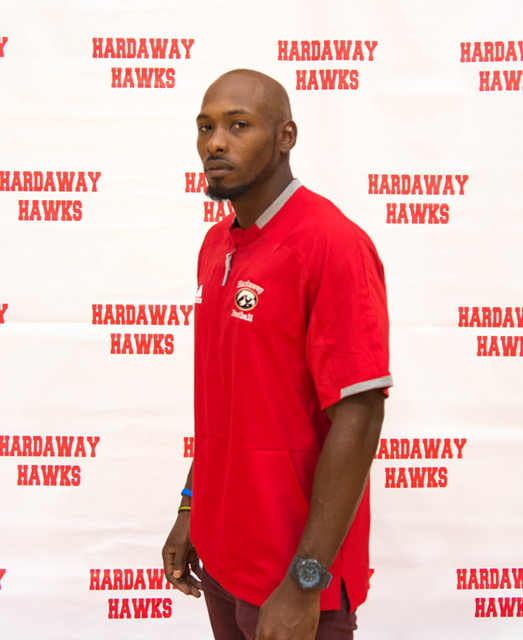 Mike Woolridge
Head Football Coach
Coach Mike Woolridge is entering his 14 year as an educator, presently he serves as the Head Football coach at HHS.  Coach Woolridge is a graduate of Hardaway High School in 2000.  Coach Woolridge is a strong advocate of academics first, and reflects this by serving as a math teacher at Hardaway.  Graduate of Eastern Kentucky University in 2005, B.S. in Athletic Administration, Marshall University 2007, M.S in Adult & Technical Education, Liberty University 2011, MAT in Special Education.  Coach Woolridge earned a full football scholarship to Eastern Kentucky University, and signed a free agent contract with the NFL's Cincinnati Bengals in 2004.  Coach Woolridge focuses on the academic, athletic, emotional, mental, and spiritual development of his student-athletes.  Coach Woolridge is married to Charisse Woolridge, and has three kids Mikey, Mariah, and Memphis.  His wife is a former standout track athlete at Shaw High School and won a team state championship, while placing second in the high jump in 2001.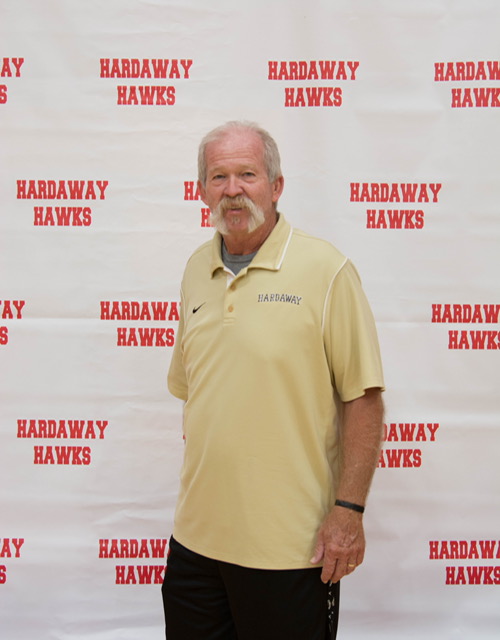 Mike Getkin
Assistant Football, Assistant Baseball
Coach Mike Getkin has been in education for 24 years.  Orginally from Panama City, FL, Coach Getkin attended Anderson College in Anderson, SC.  He has been coached Baseball, Basketball (Boys and Girls), Football, and Softball, as well as serving as Athletic Director at Calvary Christian School.  He coached at Calvary Christian, Columubs High School, and Shaw High School before becoming a lifetime HAWK!   Coach Getkin is a member of the American Baseball Coaches Association and the Georgia Dugout Club.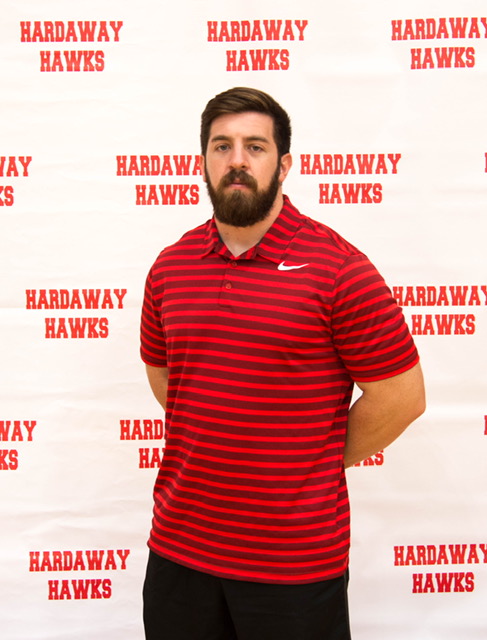 Michael Smith
Girls Soccer, Assistant Wrestling
Coach Smith is entering his 3rd year of teaching and is currently the Head Girls Soccer Coach and the Assistant Wrestling Coach. He is a graduate of Columbus State University where he earned a B.S. in Exercise Science and a M.A.T. in Health and Physical Education. Coach Smith enjoys working with students and athletes, and hopes to teach them skills and principles they can carry with them throughout out their lives.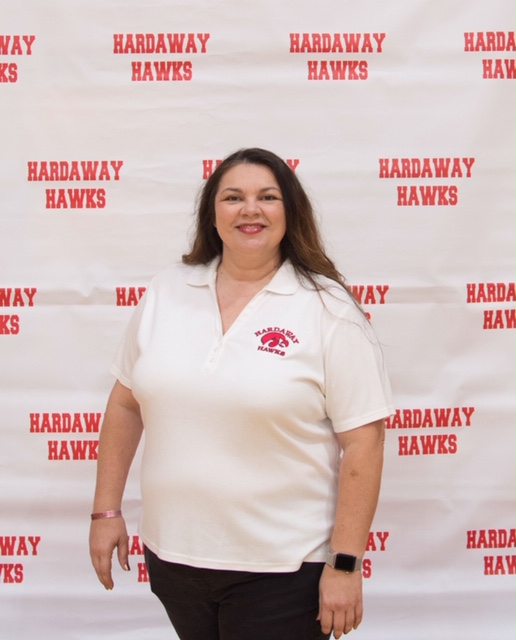 Truwany Canal
Cheerleading
Coach Truwany Canal is starting her 27th year as a French teacher at Hardaway High School. She is currently the Head Cheer Coach at Hardaway High School.  She has been coaching cheerleading for 18 years. She graduated with a B.S. in French Education from Georgia Southern University. She received her M.Ed. (2005) and her Ed.S. (2006) in Education Leadership from Columbus State University.  Coach Canal enjoys helping students and being a coach. She is lucky to have taught many great athletes over the years. Her daughter, Bryana, is a dual enrollment student at Hardaway and Columbus State University.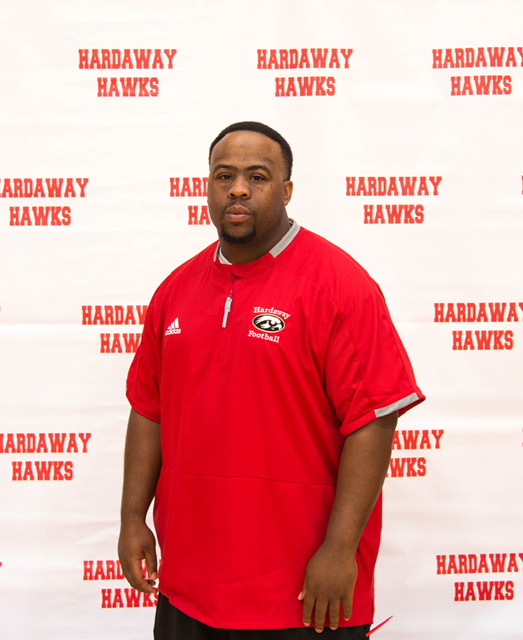 Jonathan Burton
Boys Soccer, Football Offensive Coordinator
Coach Jonathan Burton entering his 9th year Teaching and Coaching in the educations field, presently serves as the Head Boys Soccer Coach and the Offensive Coordinator/O line Coach for the Hardaway Football team. A former alumnus, he attended Hardaway High School from 01-05, where he was a dual-sport athlete on the football and track teams all four years excelling in multiple positions on the field, and with field events in track. Coach Burton graduated from Albany State University, 2010, with dual B.S. degrees in Health & Physical Education & Recreations and graduated with the highest GPA honors in his senior class.
Upon graduating, Coach Burton began teaching and coaching on the Elementary and Middle school levels. Over the years, Coach Burton has had the privilege of coaching multiple sports such as football, track, basketball, girls' basketball, and soccer. Since the start of his teaching and coaching career, he has earned numerous accolades in middle school sports from schools such as Fort, Rothschild & Richards MS. As, the head coach of both the Richards Middle football team and Head Girls Basketball coach him and his staff earned 2 Middle School Championship titles during his tenure. 
In the past three years, Coach Burton has had the pleasure of serving as a physical education teacher and staff Coach at Hardaway High school. In the short amount of time serving as both the Head Coach for Boys Soccer Coach and the Offensive /Position Coach for football, the soccer team made a regional playoff appearance and the football team made two playoff appearances under his reign. He enjoys family and giving his time and dedication to the school that gave so much to him as a young teen and student-athlete. He couldn't be prouder to serve as a mentor for the current and future Hawks of Columbus.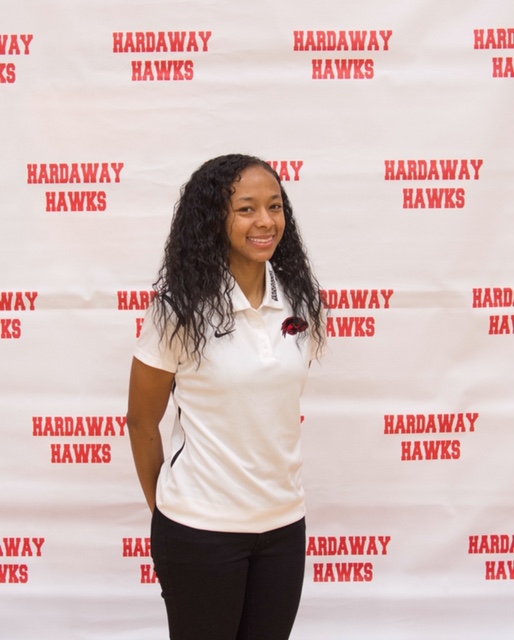 Kelly Ellison
Women's Basketball
Coach Kelly Ellison is entering her fourth season as the head coach of the Hardaway Lady Hawks. She has been an educator for six years teaching courses in various CTAE pathways such as Marketing, Business and Technology, and Teaching as a Profession. Coach Ellison loves to pour into her students and student-athletes and help them discover their own unique paths. Before joining the Lady Hawks, Ellison was the assistant basketball coach at G.W. Carver High School from 2015-2017. Ellison also served as the assistant coach for the Shorter University women's basketball team for the 2013-2014 season. Coach Ellison graduated summa cum laude from Shorter University with a Bachelors of Business Administration and a minor in Legal Studies.  She then received her Masters of Arts in Teaching from the University of West Georgia. A native of Columbus, Georgia, Ellison is a Hardaway High School alumna and was the class of 2008 Valedictorian. Ellison enjoyed a decorated high school and college career scoring over 1,000 points and ranking #1 all-time in career assists at both Hardaway and Shorter University. Ellison is the daughter of Dale and Shari Ellison. She has one daughter, Kali Ellison. She has one younger sister, Kym, who played basketball for San Diego State University and Georgia Tech. Kym currently coaches at Brookstone School.