A Word
From Our Principal
Dear Parents:
Welcome to Downtown Elementary Magnet Academy.  I am simply honored to be a part of your child's educational experience and overjoyed to have you as a part of our school family.  I believe, as team players each of us play an important role in the life of our child(ren).  At Downtown Elementary we are committed to providing a quality learning experience in a safe, orderly, and friendly school environment.
Please know that we value your child and would like to personally invite you to be apart of our team.  You may do so by becoming an active participant in all school related activities.  Show your support this year by staying in touch with your child's teacher, becoming an active member of the PTA, and volunteering in any way your schedule permits.
Our school's website has been put together with you in mind – so that we may communicate the expectations of our school.  Throughout the school year you will receive other forms of communication (flyers, phone calls, newsletters, etc…).  Thank you for partnering with us as it is our intention to make our school a great place to learn and work!
I look forward to meeting you this year.  If at any time you have any questions or concerns, feel free to make an appointment or call me.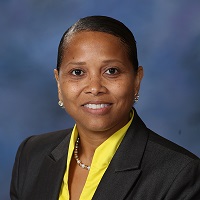 Only the BEst
We Know How to Make Learning Fun For Kids
Our Faculty and Staff are dedicated to creating a positive and safe learning environment where we encourage students to reach their unlimited potential. 
We strive to do this by creating environments where students feel confident and are actively engaged in the curriculum. Our staff meets weekly to collaborate on creating a plan to meet the needs of ALL of our students.