Administrative Accolades

Georgia PTA District Four
Principal of the Year
2015 – 2016 – Principal Shaw-Powell
2013 – 2014 – Principal Shaw-Powell
School Accolades
CCRPI
2016 4-Star Rating
2015 4-Star Rating
2010 Single Statewide Accountability System
Platinum Award Winning School
Greatest Gain for Students Meeting
and Exceeding Standards
The Governor's Office of Student Achievement recognizes outstanding performance of Muscogee County Schools for state standardized tests on state accountability measures. Based on academic performance and improvements in student achievement on the Criterion Referenced Competency Test, Double Churches Elementary School earned the Greatest Gains Platinum Award.
DCE is a GA School of Excellence
in Student Achievement
On November 21, 2008 The State Superintendent of Schools Kathy Cox named the 2008 Georgia Schools of Excellence today, honoring 26 schools that have shown the greatest improvement or highest achievement across the state. Double Churches Elementary received the honor for our Congressional district.
DCE Teacher of the Year
2020 – 2021 – Ms. Jamie Hagan
 MCSD and West Central Georgia Region
Library Media Specialist of the Year
2018 – Dr. Kimberly Scott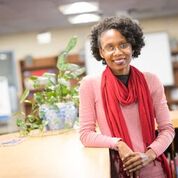 DCE Pre-K Teacher of the Year
2017 – 2018 – Ms. Meghan Davis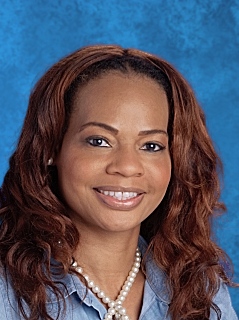 Faculty Accolades
Georgia Trend's Top 40 Under 40
2019 – Eric Crouch
Columbus State University College of Education and Health Professions Hall of Fame
2019 – Dr. Kimberly Scott
West Central Georgia Region Library Media Specialist of the Year
2018 – Dr. Kimberly Scott
MCSD Library Media Specialist of the Year
2018 – Dr. Kimberly Scott
DCE Pre-K Teacher of the Year
2017 – 2018 – Ms. Meghan Davis
DCE Teachers of the Year
2021-2022 – Mrs. Girard
2020 – 2021 – Ms. Jamie Hagan
2019 – 2020 – Ms. Jamie Hagan
2018 – 2019 – Ms. Robyn Robinson
2017 – 2018 – Ms. April Gallahair
2016 – 2017 – Ms. Shannon Williamson
2015 – 2016 – Mr. Eric Crouch, Top Ten
2014 – 2015 – Ms. Cecille Cooper
2013 – 2014 – Ms. Valerie Black
2012 – 2013 – Ms. Wendye Melzar
2011 – 2012 – Ms. Cammy Marchetti, Top Ten
2010 – 2011 – Dr. Nichole Baugh, Top Ten
2009 – 2010 – Ms. Diane Norris
2008 – 2009 – Ms. Rachel Woods, Top Three
2007 – 2008 – Ms. Jean Skibbe
2006 – 2007 – Ms. Pamela McCoy
MCSD First Year Teacher of the Year
2011 – 2012 – Mr. Eric Crouch
MCSD Harvard Fellows
2016 – 2017 – Dr. Nichole Baugh
2016 – 2017 – Mr. Eric Crouch
MCSD Top Ten Teachers of the Year
2015 – 2016 – Mr. Eric Crouch
2011 – 2012 – Ms. Cammy Marchetti
2010 – 2011 – Dr. Nichole Baugh
2008 – 2009 – Ms. Rachel Woods, Top Three
MCSD Top Three Teachers of the Year
2008 – 2009 – Ms. Rachel Woods
Milken Educator Award
2016 – 2017 – Mr. Eric Crouch
Golden Apple Award
2017 – Ms. Melissa Davies
2015 – Ms. Lisa Elliott
2013 – Ms. Shannon Williamson
2013 – Ms. Valerie Black
2010 – Ms. Cecille Cooper
2004 – Ms. Sandra Montjoy