Develop stronger personal           Meet new people               Build your resume         Increase scholarship opportunities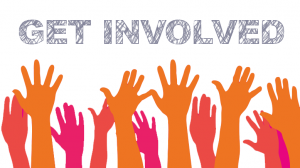 Survey Link for Students
https://docs.google.com/forms/d/e/1FAIpQLSeeBS3JvrDK3NdpeZ58DJlPFFw4qBgWlbAVsaM8qxhURfWs2A/viewform
Academic Planner Student Document

William Henry Spencer High School Course Electives 2020-2021
Automotive
Automotive
47.4500029 Automotive Tech I
47.4510039 Automotive Tech II
Automotive Tech III
Band
Band – Drumline
53.0761019 Adv. Inst. Ensemble I
53.0762029 Adv. Inst. Ensemble II
53.0763039 Adv. Inst. Ensemble III
53.0764049 Adv. Inst. Ensemble IV
Band – (Trumpet, Clarinet, Saxophone)
53.0361019 Beginning Band I
53.0371019 Intermediate Band I
53.0371029 Intermediate Band II
53.0381019 Advanced Band I
53.0382029 Advanced Band II
53.0383039 Advanced Band III
Orchestra
53.0561019 Beg Orchestra I
53.0571019 Intermediate Orchestra I
53.0572029 Intermediate Orchestra II
53.0573039 Intermediate Orchestra III
Business and Technology
Business and Technology
07.4413019 Intro Business &Technology
07.4410029 Business and Technology
07.4510039 Business Communications
Chorus
Chorus
54.0211019 Beginning Chorus
54.0241019 Beginning Women's Chorus
54.0221019 Intermediate Chorus I
54.0222029 Intermediate Chorus II
54.0231019 Advanced Chorus I
54.0232029 Advanced Chorus II
54.0233039 Advanced Chorus III
Cosmetology
Cosmetology
12.5440018 Intro to Personal Care Services
12.4100029 Cosmetology Services II
12.4110039 Cosmetology Services III
Foreign Language - Spanish
Foreign Language – Spanish
60.0710019 Spanish I
60.0720029 Spanish II
60.0730039 Honors Spanish III
60.0770049 AP Spanish
Gym
Gym – With JROTC
36.0520019 Physical Conditioning
Advanced Physical Conditioning
36.0540029 Weight Training
36.0640049 Adv. Weight Training
36.0660049 Adv. Body Sculpting
Gym – Without JROTC
Personal Fitness/Health
36.0520019 Physical Conditioning
Advanced Physical Conditioning
36.0210069 Intro to Team Sports
Journalism
Journalism
23.0320059 Journalism/Yearbook I
23.0330029 Journalism/Yearbook II
23.0350039 Journalism/Yearbook III
JROTC
JROTC
28.0310019 JROTC-LE I
28.0320019 JROTC-LE II
28.0330029 JROTC-LE III
28.0340029 JROTC-LE IV
Marketing Communications/Promotions
Marketing Communications/Promotions
08.4740029 Marketing Principles
08.4510029 Promotions/Professional Sales
08.4520039 Marketing Comm Essentials
Music Theatre
Music Theatre
52.0310019 Theatre Arts Music Theatre I
52.0320029 Theatre Arts Music Theatre II
52.03300 Theatre Arts Music Theatre III
Programming
Programming
11.4150019 Intro to Digital Tech
11.4710029 Computer Science Principles
11.4720039 Programs, Games, Apps & Soc
Visual Arts
Visual Arts
50.0211019 Visual Arts/Comp I
50.0212019 Visual Arts/Comp II
50.0213029 Visual Arts/Comp III
50.0240029 Visual Arts/Comp IV
50.2811049 AP Studio Art
Therapeutic Services/Allied Health Med
Therapeutic Services/Allied Health Med
25.5210019 Intro to Healthcare Sciences
25.4400029 Essentials of Healthcare
25.4370039 Allied Health/Medicine
AP English Literature
Extracurricular Activities 
LUNCH TIME BOOK CLUB
This club is a literature circle which is meant to give students an opportunity to use what they've learned about reading and understanding text in a student-directed and social context. Students meet once per month during their assigned lunch period.
Meeting Dates (The 3rd Thursday of each month)
Sponsor: Ms. Black
DRAMA CLUB
High School Drama Club is for students interested in the Performing Arts with a dramatic representation. The club offers acting education, a creative outlet for theatrically minded students, and a variety of theatrical productions for the Mighty Owls to enjoy.
Mr. Smith
ACADEMIC DECATHLON
The United States Academic Decathlon® is a ten-event scholastic competition for students. There is no fee for participation. .
Sponsors: Mrs. Rizvi
DEBATE TEAM
The Debate Club encourages a strong sense of group identity, when members feel that they are part of something. There is no fee for participation.
Sponsor: TBA
POETRY SLAM
Members use creative writing and the performing arts as a means of self-expression and exploration. Students experienced the benefits of this auxiliary arts education in their intellectual, personal, and social development. This club meets bi-monthly and uses the Fountain City Teen Poetry Slam Founder as a resource.
Sponsor: TBA
ART CLUB
Art club provides a creative outlet where students can join their peers in exploring new concepts in art. Members will do different art projects of their choice, and discuss how to further themselves as individual artists. Dues are $7 per student for supplies.
Sponsor: Ms. Brown
NATIONAL HONOR SOCIETY
Membership in the National Honor Society is one of the highest honors that can be awarded to a high school student. Our chapter of NHS has worked hard to bring the accomplishments of outstanding students to the attention of parents, teachers, peers, and the community. The standards used for selection are:
Spencer HS membership requirements:
Only Sophomores, Juniors and Seniors are eligible
3.5 GPA (weighted/cumulative)
Attend monthly meetings (Only permitted to miss 3 per year, meetings will be conducted once a month)
25 hours of community service (5 of which must be split between 2 NHS projects)
 2 – NHS service projects
Membership Dues $25.00
 Sponsor: TBA