Develop stronger personal         Meet new people                 Build your resume                       Increase scholarship opportunities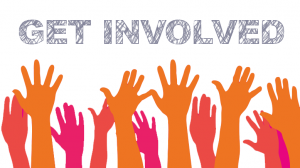 FAMILY CAREER AND COMMUNITY LEADERS OF AMERICA
FCCLA is an awesome opportunity for students to learn employability skills. Members practice public speaking and how to conduct themselves in a professional manner. FBLA offers scholarships, competitions, networking and job search capability.
Sponsor: Mrs. Wilder
BETA CLUB
The qualifications for membership on the part of the student shall be: (a) worthy, moral and ethical character; (b) exemplary achievement (Cumulative Academic GPA of 3.0 to 3.5), and commendable attitude. Ninth grade students can become considered for Senior Beta Club after the First Academic Semester has been completed. All students must maintain a 3.0 cumulative Academic GPA in order to be eligible for membership. Membership fee is $25.
Sponsors: Mr. Broadwater
LUNCH TIME BOOK CLUB
This club is a literature circle which is meant to give students an opportunity to use what they've learned about reading and understanding text in a student-directed and social context. Students meet once per month during their assigned lunch period.
Meeting Dates (The 3rd Thursday of each month)
Sponsor: Ms. Black
ACADEMIC DECATHLON
The United States Academic Decathlon® is a ten-event scholastic competition for students. There is no fee for participation. .
Sponsors: Mrs. Rizvi
DEBATE TEAM
The Debate Club encourages a strong sense of group identity, when members feel that they are part of something. There is no fee for participation.
Sponsor: TBA
MODEL UNITED NATIONS CLUB
Model United Nations, also known as Model UN or MUN, is an extra-curricular activity in which students typically role-play delegates to the United Nations and simulate UN committees. This activity takes place at MUN conferences, which is at Columbus State University and other some local schools.  The Model United Nations involves substantial researching, public speaking, debating, and writing skills, as well as critical thinking, teamwork, and leadership abilities. Interested students must be approved by their social studies teacher.
Sponsors: Mr. McQuiston
POETRY SLAM
Members use creative writing and the performing arts as a means of self-expression and exploration. Students experienced the benefits of this auxiliary arts education in their intellectual, personal, and social development. This club meets bi-monthly and uses the Fountain City Teen Poetry Slam Founder as a resource.
Sponsor: TBA
ART CLUB
Art club provides a creative outlet where students can join their peers in exploring new concepts in art. Members will do different art projects of their choice, and discuss how to further themselves as individual artists. Dues are $7 per student for supplies.
Sponsor: Ms. Brown
DRAMA CLUB
High School Drama Club is for students interested in the Performing Arts with a dramatic representation. The club offers acting education, a creative outlet for theatrically minded students, and a variety of theatrical productions for the Mighty Owls to enjoy.
Ms. Davidson
NATIONAL HONOR SOCIETY
Membership in the National Honor Society is one of the highest honors that can be awarded to a high school student. Our chapter of NHS has worked hard to bring the accomplishments of outstanding students to the attention of parents, teachers, peers, and the community. The standards used for selection are:
Spencer HS membership requirements:
Only Sophomores, Juniors and Seniors are eligible
3.5 GPA (weighted/cumulative)
Attend monthly meetings (Only permitted to miss 3 per year, meetings will be conducted once a month)
25 hours of community service (5 of which must be split between 2 NHS projects)
 2 – NHS service projects
Membership Dues $25.00
 Sponsor: TBA