Breakfast
Breakfast is served to all students starting at 7:15am. Please make sure students arrive on time to take advantage of this opportunity. The cafeteria stops serving breakfast at 7:50am.
Home of the EAGLES
E
xcellence 
in
A
cademics
G
rowing
L
eaders
E
veryday
!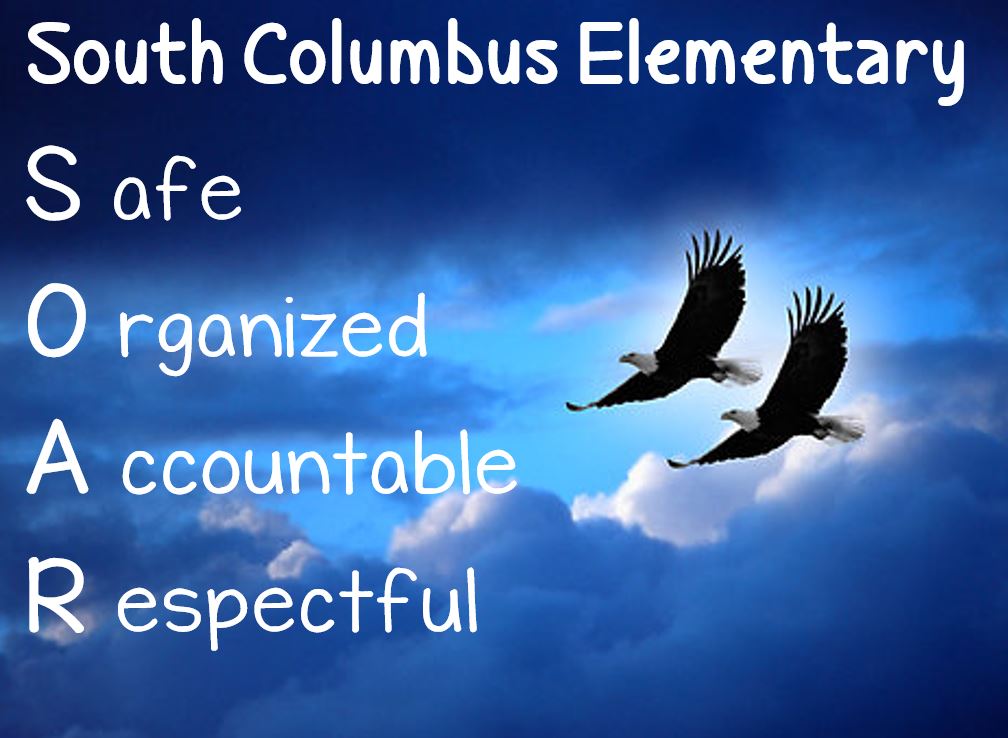 Upcoming Events:
December 13th-Holiday Concert and PTA meeting 6-7:00 pm
December 14th-Spelling Bee
December 20th-January 3rd-Winter break
Parents,
This is your opportunity to share your views on important issues about our school. The Georgia Parent Survey is modeled after the student survey that your children will complete and contains 24 questions. You may complete the survey using your personal computer, smartphones or tablet.  I encourage you all to participate in the Georgia Parent Survey because the data will be used as part of the calculation of the School Climate Star Rating. Survey responses are anonymous and will be submitted directly to the Georgia Department of Education for analysis.  The URL address for the Georgia Parent Survey is posted below. Please copy and paste the URL into your web browser address window and hit return.
Georgia Parent Survey: http://gshs.gadoe.org/parents
Muscogee County School District Elementary School Basic Supply List  2017-2018 School Year
Grades K – 2
Index Cards
3-Ring Binder ( 1-Inch)
Composition Book (Primary Preferred)
Glue Sticks
#2 Pencils (1 Dozen)
Notebook Paper (Wide-Ruled)(1 – 2 only)
Markers
Scissors (safety)
Erasers
Crayons
Tissue (1 Box suggested)
Grades 3 – 5
3-Ring Binder (1-Inch)
Erasers
3-Prong Pocket Folders
1 Pack of Dividers with Tabs
Composition Book
Glue Sticks
Markers
Crayons
Ruler
Index Cards
#2 Pencils (1 Dozen)
Pens (Black or Blue ink)
Notebook Paper (Wide-Ruled)
Tissue (1 Box suggested)
Note:  Magnet schools and special programs may require additional items.
Uniform Policy for South Columbus Elementary: