Breakfast
Breakfast is served to all students starting at 7:15am. Please make sure students arrive on time to take advantage of this opportunity. The cafeteria stops serving breakfast at 7:50am.
Home of the EAGLES
E
xcellence 
in
A
cademics
G
rowing
L
eaders
E
veryday
!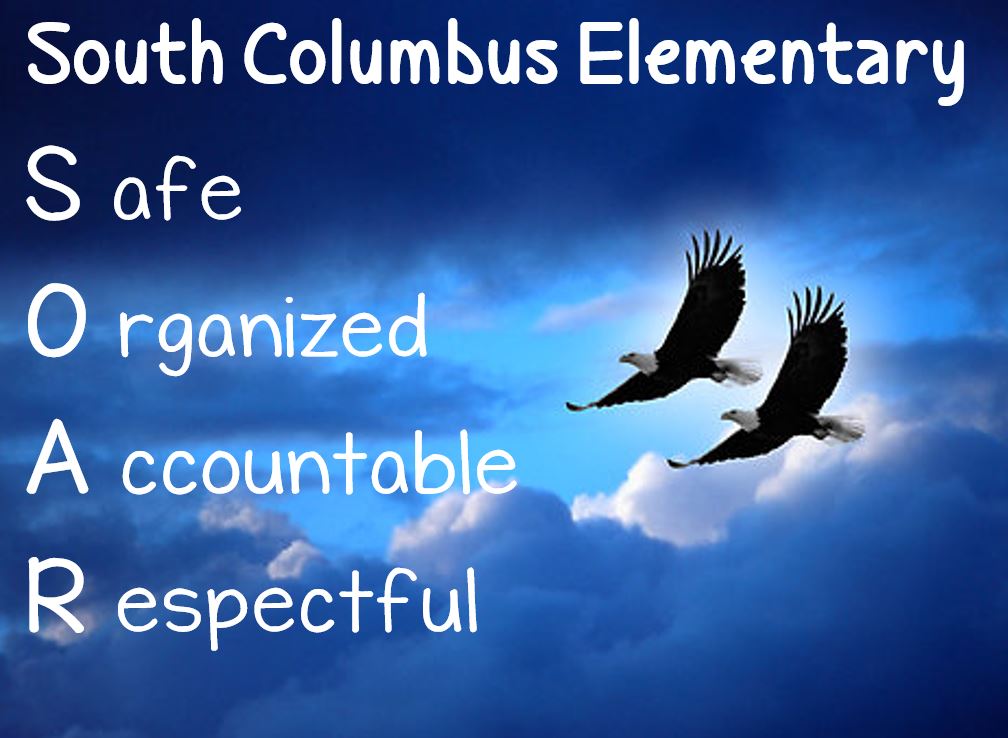 Tutoring Information for Students on Saturdays  
Check out the 2019 Summer Reading Book List!! 
2018-2019 School Supply List: 
Uniform Policy for South Columbus Elementary: