Congratulations to Mrs. MacPhail for being chosen as Rainey-McCullers' First Ever Teacher of the Year!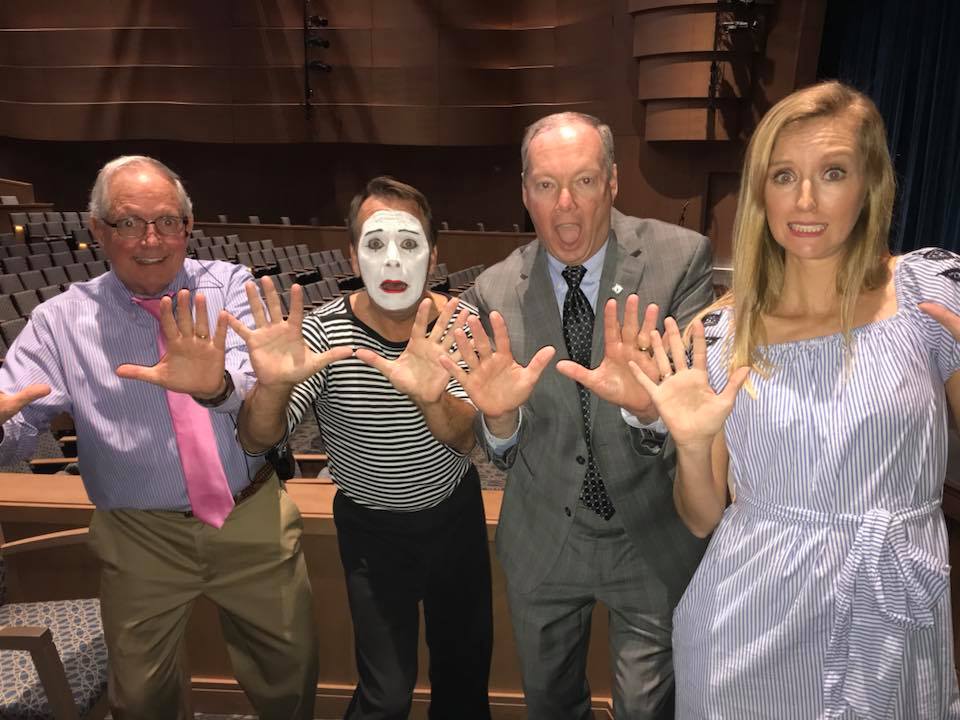 Thanks to Mrs. MacPhail and the River Center
6th Graders enjoyed an In-House Field Trip that engaged them in a workshop on creative writing for stage performance.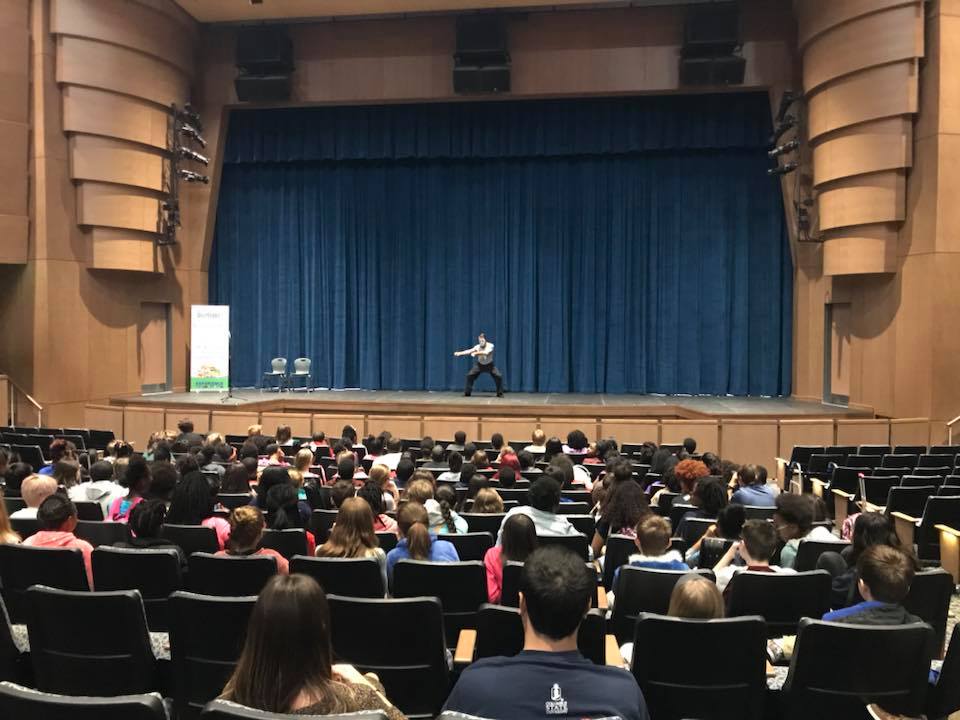 6th Graders Write Stories for Toma the Mime to Perform
On Friday afternoon it was announced that Kristan Macphail has been selected as our first ever Teacher of the Year and cheers resounded down the hall, "We love you Mrs. Macphail!" Mrs. Macphail is a phenomenal teacher. She wows her students with dynamic lessons that captivate their minds and hearts through arts-integrated instruction. She writes grants through Donorschoose.org to provide her class with the materials that they need to reach beyond the ordinary and makes every possibility imaginable. Mrs. Macphail is the assistant director of our upcoming theater productions and supports faculty development as the Infinite Campus specialist in our building. In the three short months that our school has been open, Mrs. Macphail has collaborated with the River Center of the Performing Arts to bring an indoor field-trip for our sixth graders to gain hands-on experiences writing for the stage and she was named a finalist in the Georgia Governor's Office of Student Achievement Innovation in Teaching Competition.