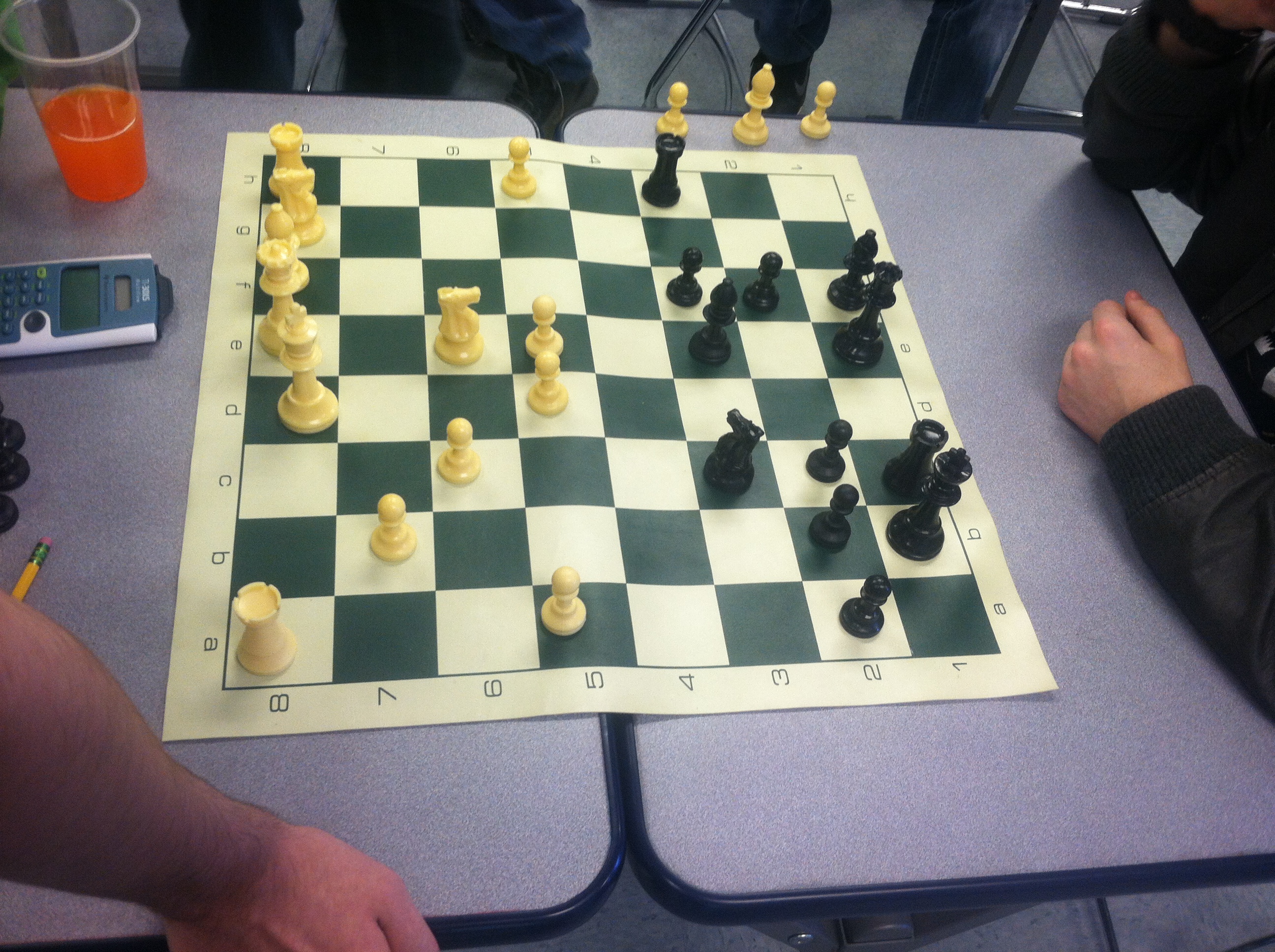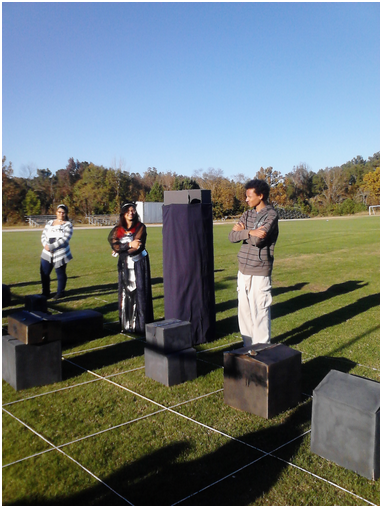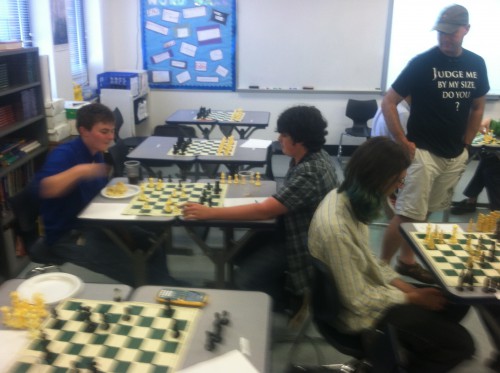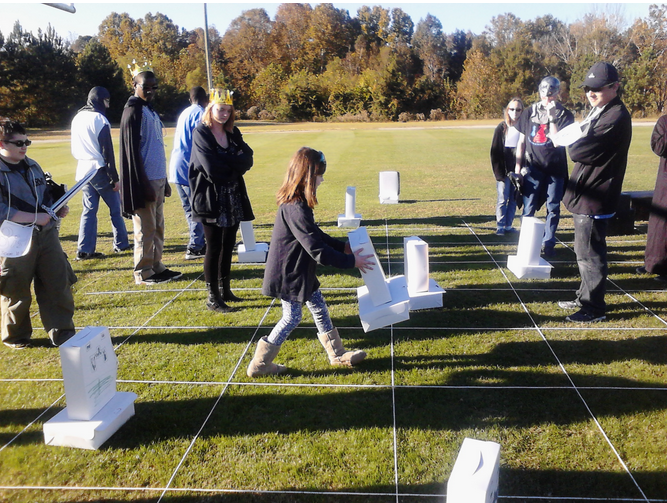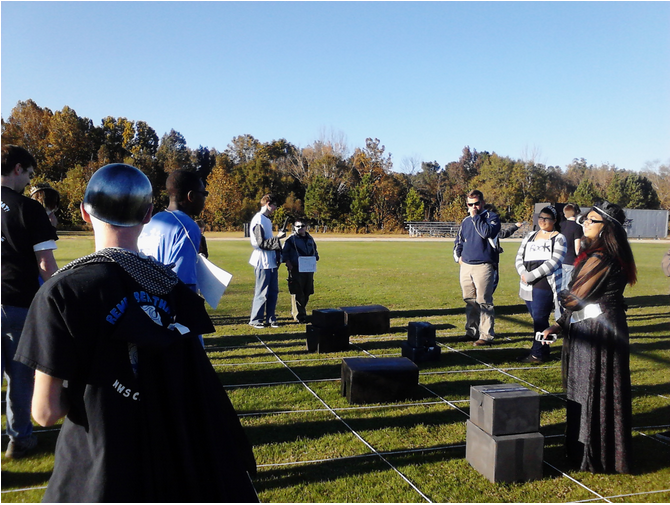 The Northside Chess Club, chaired by Mr. Alan Hendrick, was established in 2011 by Northside students. The Chess Club meets on most Fridays after school in Room 929.  Students participate in a variety of activities including chess, Magic the Gathering, Yu-Gi-Oh, and other games.  We have special events each year including costume live-action games (where students dress-up as chess pieces), chess tournaments, occasional pizza parties, and a fun end-of-the-year banquet.
For more information about the Chess Club, feel free to ask a member or to directly contact Mr. Hendrick by visiting his classroom or by emailing him at Hendrick.Alan@muscogee.k12.ga.us .
Additionally, you may join the Remind 101 by texting @nhsches to 81010.